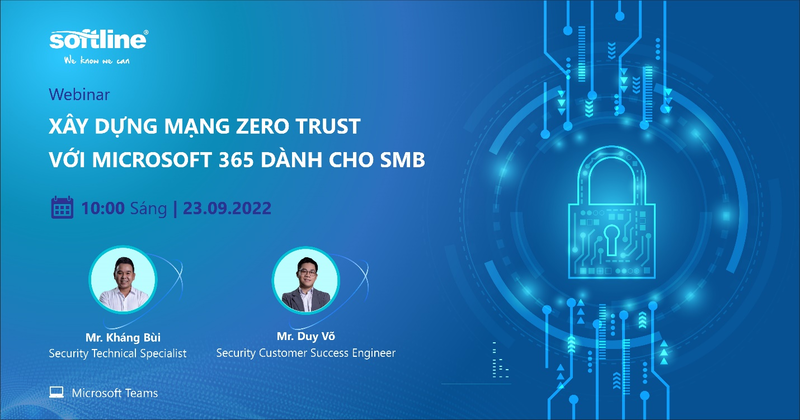 On September 23, 2022, Softline successfully conducted a webinar training session on the topic "Building a Zero Trust Network with Microsoft 365 for SMBs" with the participation of more than 130 guests from SMBs operating in many fields.
The modern workplace – with remote interaction, communication, and decision-making through personal devices – has made business processes more flexible and streamlined, and cost savings. However, the risks related to security holes, leakage of confidential data, or information fraud, are becoming more worrisome than ever.
This comes with challenges that businesses are facing every day:
How to make remote work safer?
How to protect data when employees use personal devices to access?
Which security solution should be chosen with the most economical cost but still high efficiency?
In light of this, Softline organized a "Building a Zero Trust Network with Microsoft 365 for SMBs" webinar to help businesses build a security model and network safety based on Zero Trust – the most optimal approach to data security today – part of the Microsoft 365 Business Premium package.
Zero Trust Network's advantages:
Unlike the traditional approaches that allow users to access any data on the enterprise network, which leads to security holes, the Zero Trust will deny by default and only grant access to authorized users, through multiple layers of security.
Identity – The system helps to verify the identity of the individual accessing and ensuring that the user's behaviors comply with the previously established conditions before allowing access to a specific data area.
Devices – Data can flow between various devices from mobile phones to servers stored in the cloud. Zero Trust helps verify device trustworthiness through device health and compliance monitoring.
Services – Zero Trust is set up to ensure proper in-app permissions, limit access, monitor unusual behaviors through Defender for Office 365
Data – Data protection has always been the main focus of the IT team. So the data should always be encrypted, restricting access based on how the data is classified and labeled.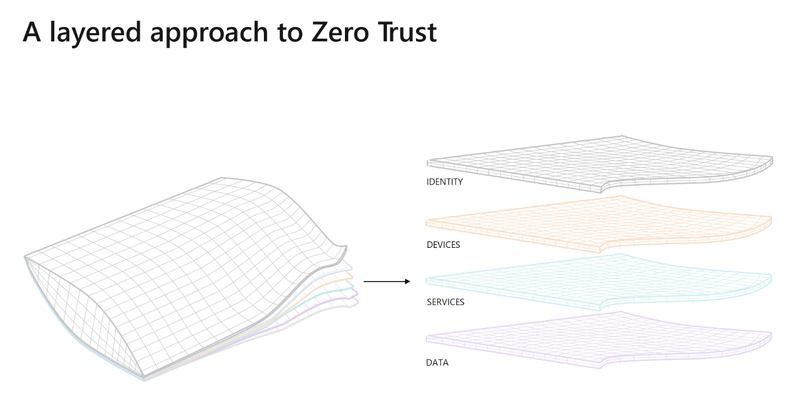 Zero Trust Access Layers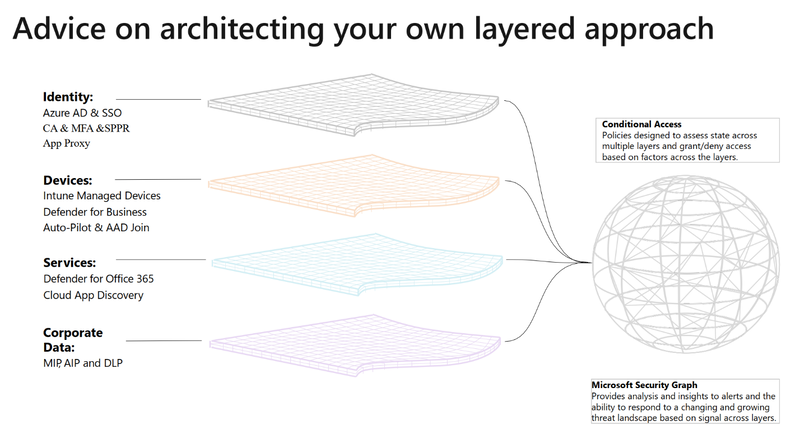 Architectural recommendations for building accessible information layers
Based on the overview of Zero Trust's security layers, Softline security experts have shared more useful content for businesses such as:
The best approach when applying security to the cloud
Tips to building cyber security awareness for employees
User training roadmap when deploying security at enterprises
How to detect network vulnerabilities in the organization
Here are some screenshots of the information shared during the webinar: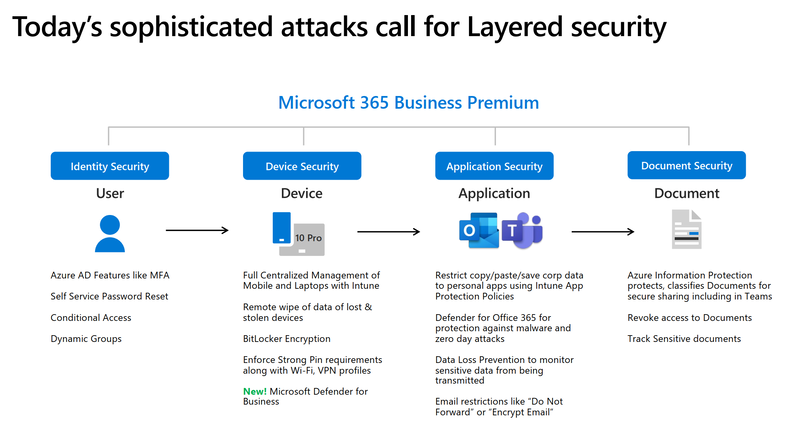 Multi-layer security helps minimize losses against increasingly sophisticated attacks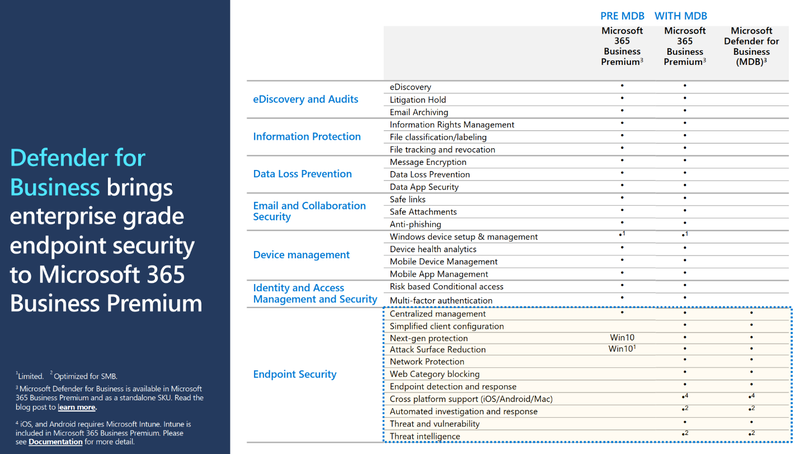 Defender for Business solution brings the most advanced security feature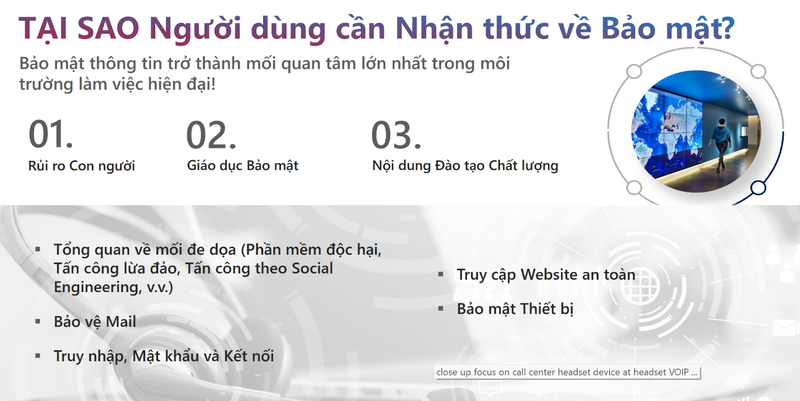 Softline explains the importance of Security Awareness
Through the above knowledge sharing sessions, the guests fully understood the nature and method of building security conditions and policies for the Zero Trust network, so that businesses can protect data against unauthorized access to the entire network of the organization.
The webinar ended successfully with useful content from experts and practical questions from guests.
Softline would like to sincerely thank the attendees for taking the time to join and contribute to the success of the online training session!
Contact Softline via info.vn@softline.com to receive this webinar training materials and to be informed of upcoming ones.
Contact information:
T: (+84 28) 6680 5926 | (+84 24) 6253 7348
Contact Softline to get detailed support!