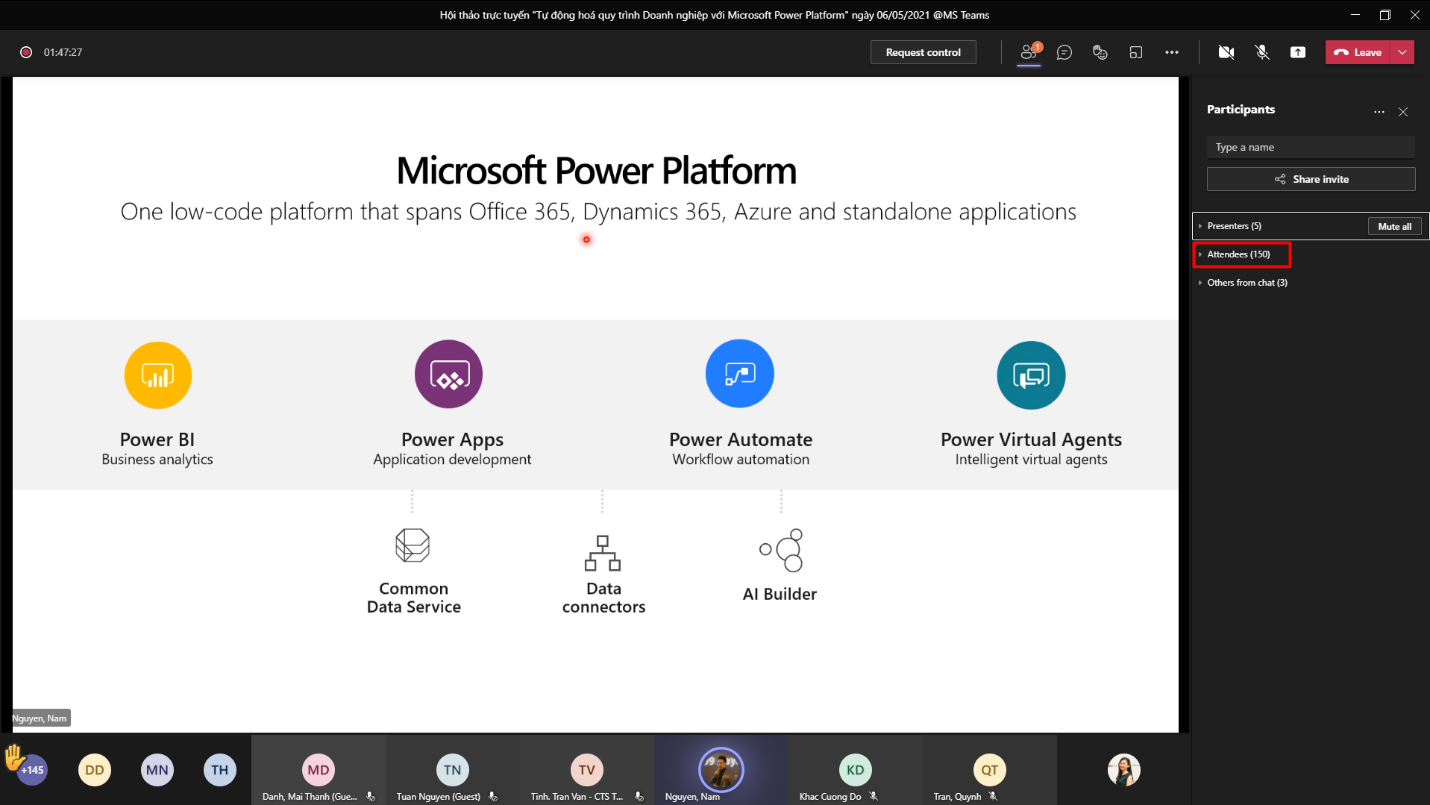 The webinar got a lot of compliments from audiences because of the informative giving about the technology market and digital solutions from leading experts in the technology industry:
Mr. Cuong Do – Partner Manager, Microsoft Vietnam
Mr. Nam Nguyen – Microsoft Business Lead, Softline Vietnam
Mr. Tuan Nguyen – Customer Success Executive, Softline Vietnam
Opening the webinar, Mr. Cuong Do - representative of Microsoft shared about updated technology knowledge and market overview, and advanced digital solutions from Microsoft to help businesses cope with COVID situation. The guests also had a chance to discover how many IT professionals are delivering the low-code tools customers expect with easy administration and robust security.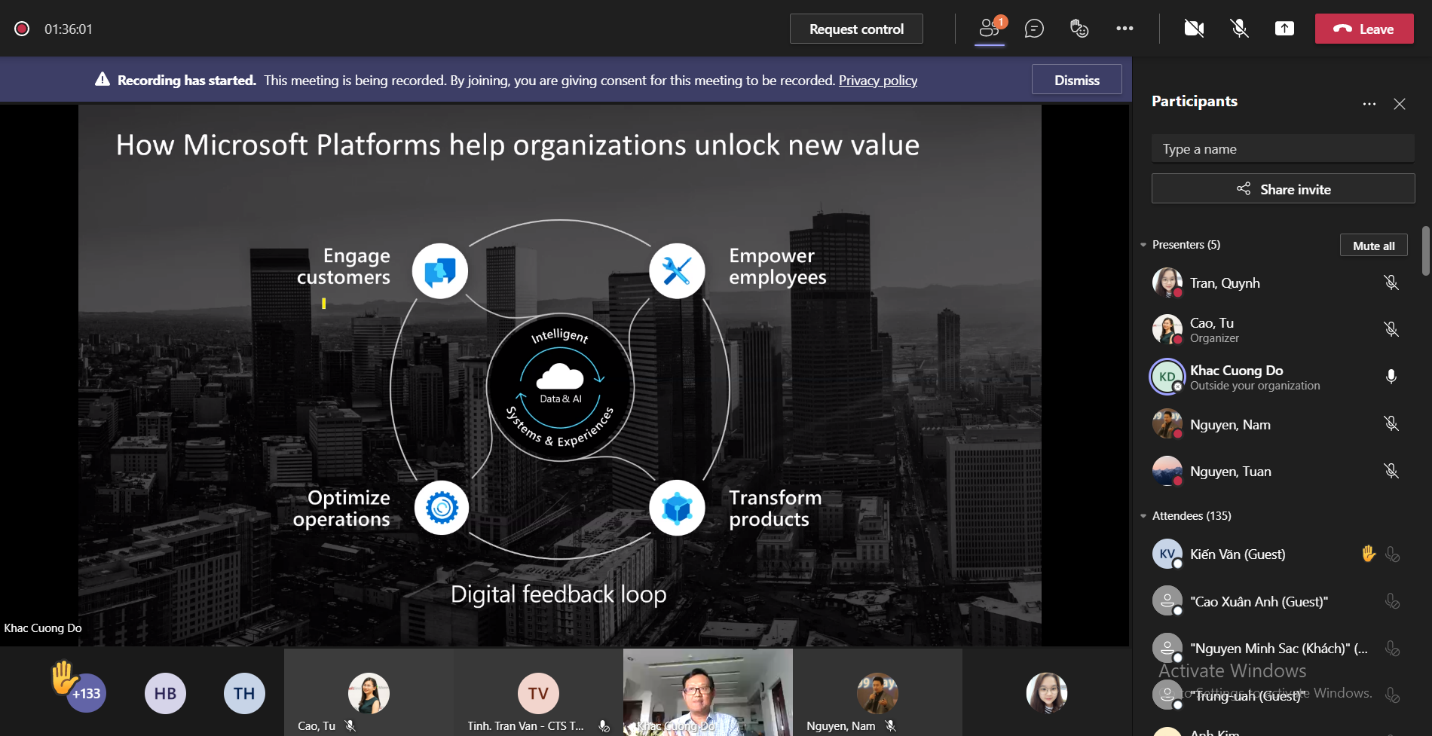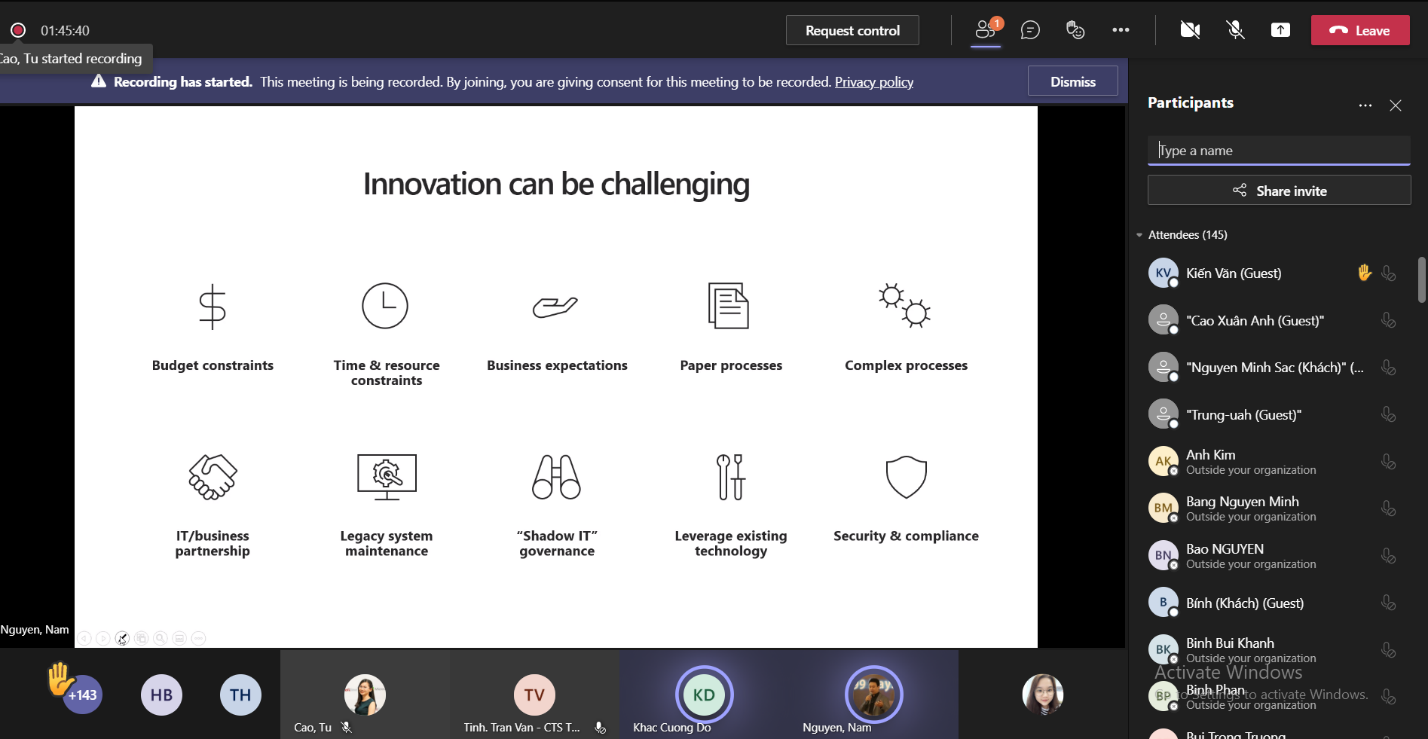 To continue, Mr. Nam Nguyen – Microsoft Business Lead, Softline Vietnam had a useful presentation about the challenges that many enterprises faced while growing automation process. He shared the detailed solutions we can apply to improve business operations.
With the challenges of many enterprises as financial and time limits or complex process,.. Microsoft Power Platform solution can effectively meet these challenges by analyzing data, building solutions, automating processes, and creating virtual agents.
Microsoft Power Platform combines the robust power of Power BI, Power Apps, Power Automate, and Power Virtual Agents. In this webinar, Softline would like to highlight the outstanding product – Power Apps which is a suite of apps, services, connectors, and data platform that provides a rapid application development environment to build custom apps for your business needs.
To simulate how this useful app works, Mr. Tuan Nguyen – Customer Success Executive, Softline Vietnam made a demo to create an automation process with quickly drag and drop within 30 minutes, helping guests had better visualization about the usability of this application.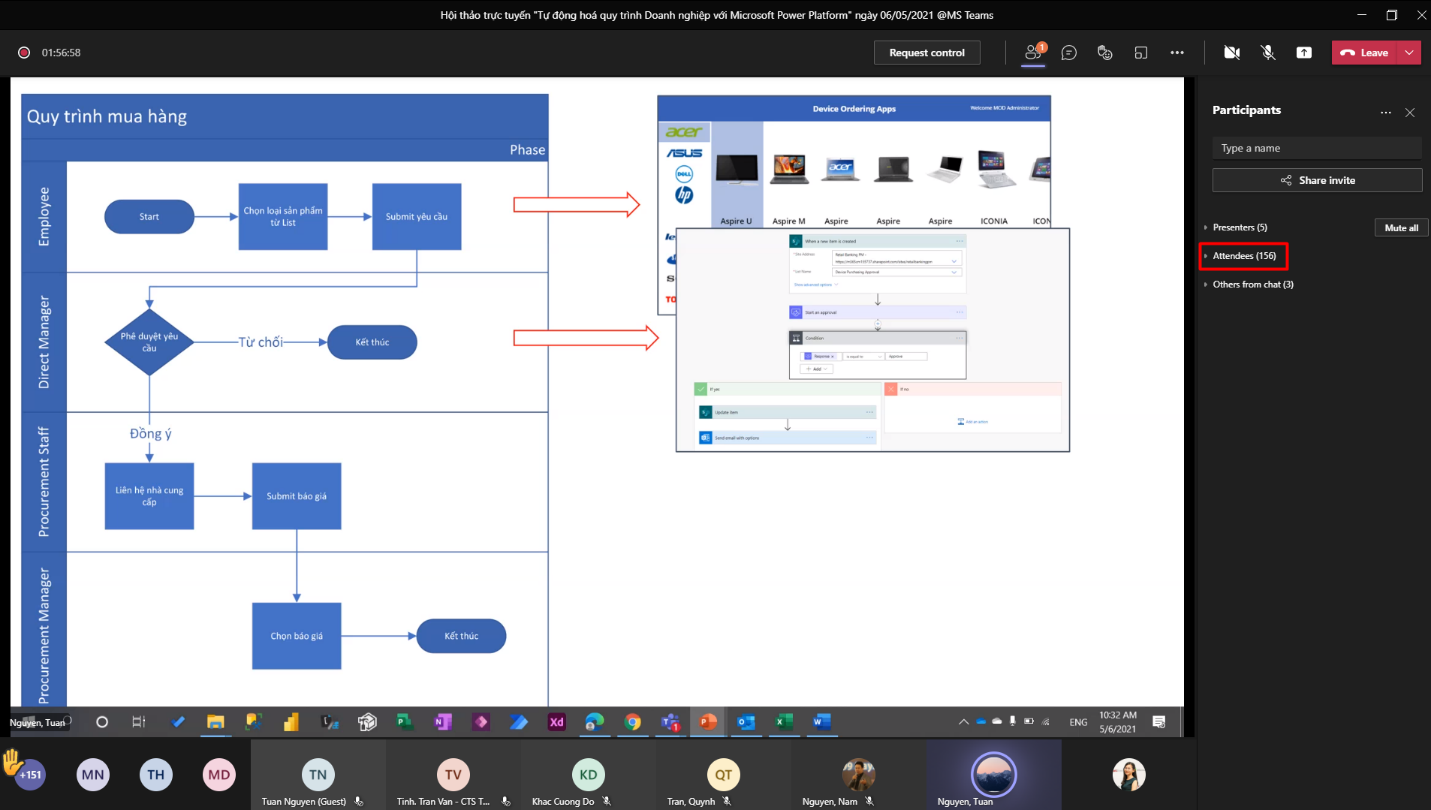 One of the most outstanding points of this event is the Promotion Program that is only built for the customers who buy any services and solutions in May, Jun 2021.
The Softline' Promotion includes:
5 free business apps available developed on Power Platform by Softline

Employee Leave
Business Travel
Staff Expense
Shared Resources Request
Health Declaration

The 8 hours - Power Platform Training Course is worth $100
oining 6 Workshops & Training about Features updates and Product training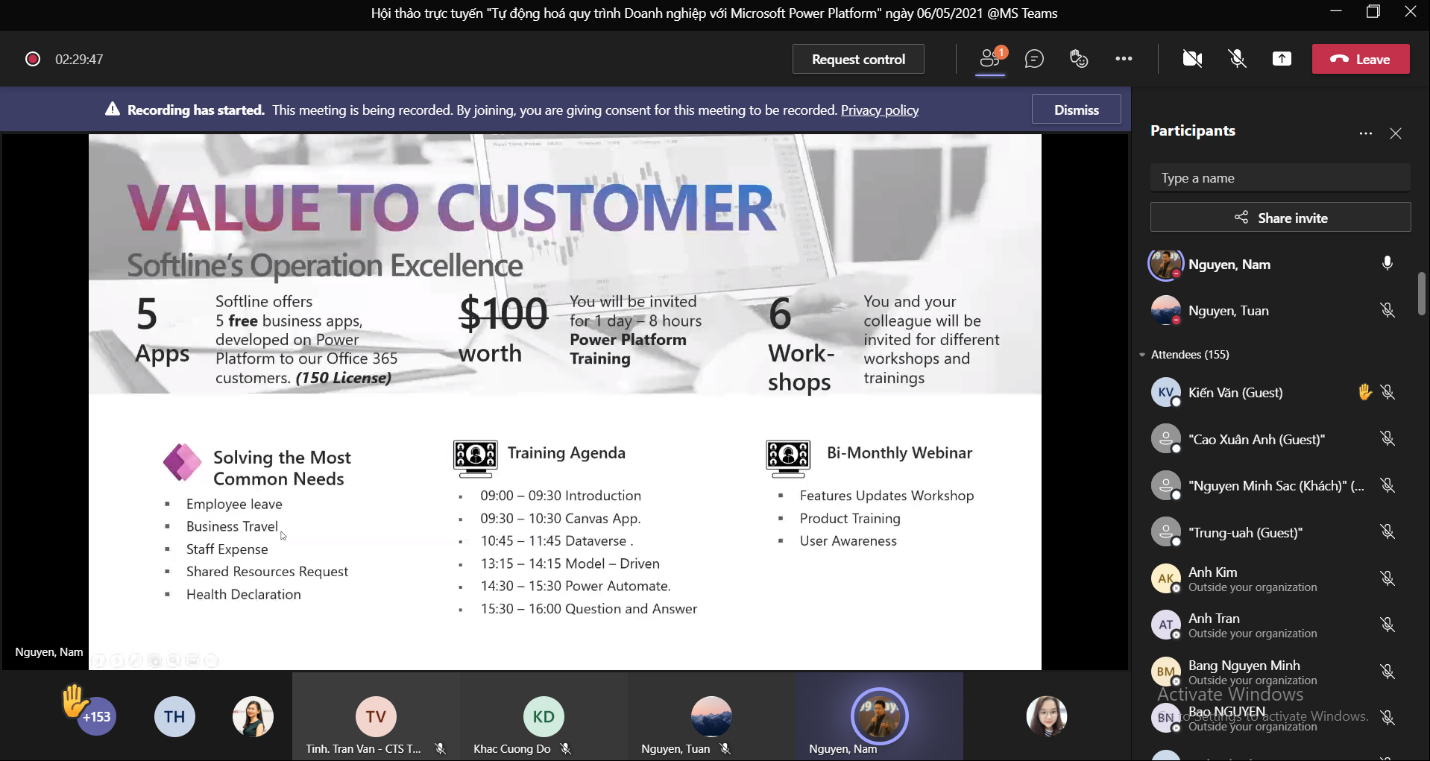 Last but not least, the Q & A was happening with a very active and exciting atmosphere. The webinar was the places that the speakers and the guests exchanged and discussed about the practical and highly applicable questions in business.
Again, Softline would like to thank you for taking the time to join our webinar. Please send us your requests via email at info.vn@softlinegroup.com to get the recorded video of our webinar or contact us now for more detailed advice about advanced IT solutions.
Softline – Contact Us

https://softlinegroup.com.vn/

(+84 28) 6680 5926 / (+84 24) 6253 7348

info.vn@softlinegroup.com