According to the research that the majority of employees are always in "Overload" status. Specifically, 24% of employee often work at home after hours, 82% of them not able to accomplish their daily target, 7-9 hours per day is the average working time, 34% working on the weekend.
This is not recommended in businesses because it will easily cause negative psychology for employees when they have to spend their much personal time doing work. Meanwhile, it is unlikely that hard-work person will bring high productivity and vice versa that another one is "idle" will not working effectively. It all depends on how we organize ours works and schedule.
So, what is the solution for managers to address those concerns? That's the reason to have this webinar today.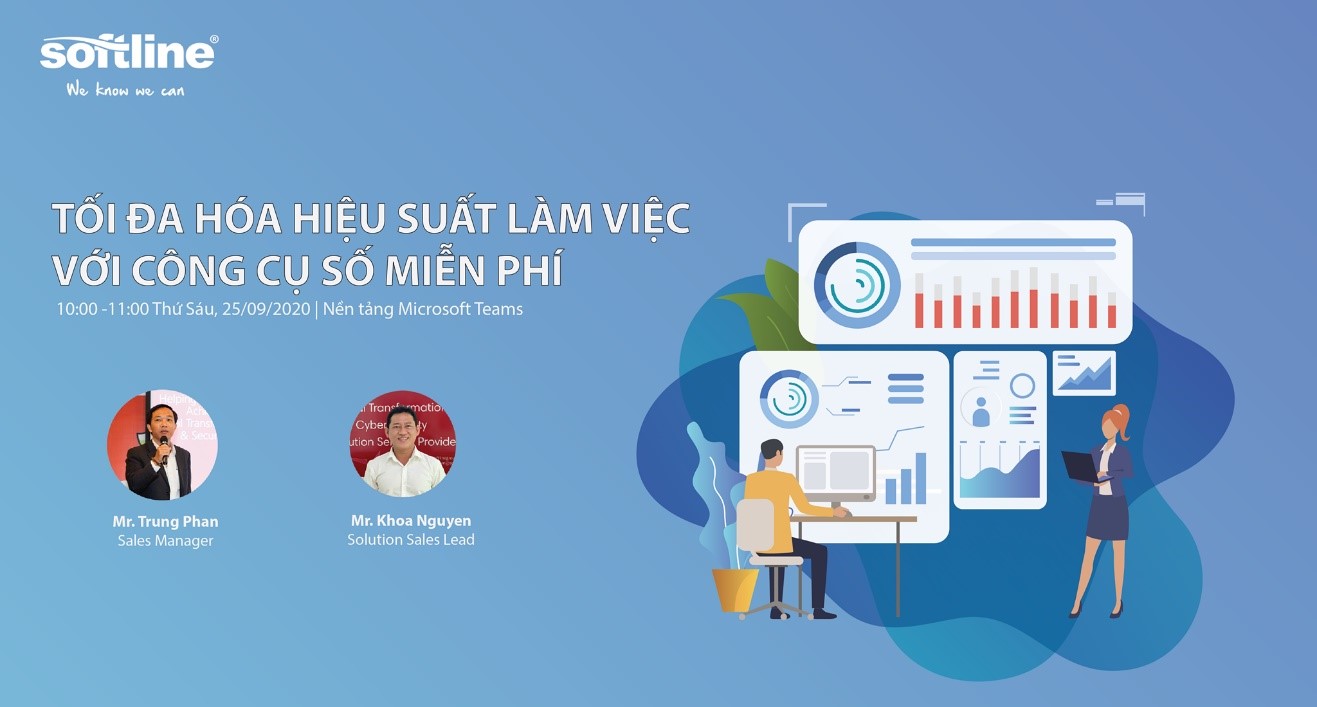 Opening the webinar, Mr. Phan Van Trung – Sale Director in the South of Vietnam introduced about Softline with provided IT services and products for customer.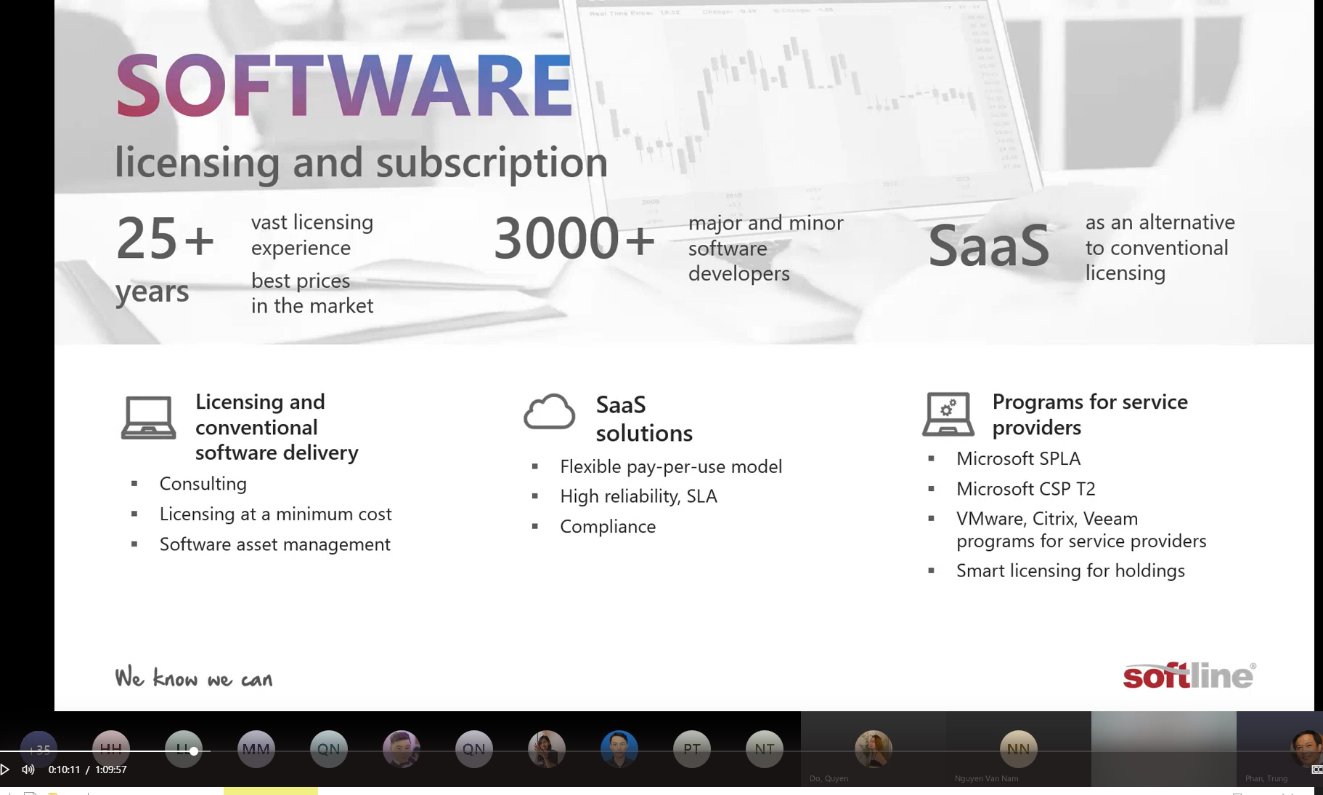 Moving to the main part, Mr. Nguyen Bach Khoa – 20 experiences in IT industry and current is Softline Solution Sale Leader – presented the benefits of MyAnalytics tool (available in Office 365) and gave a demo of tool application illustrating how it works and solves above mentioned issues.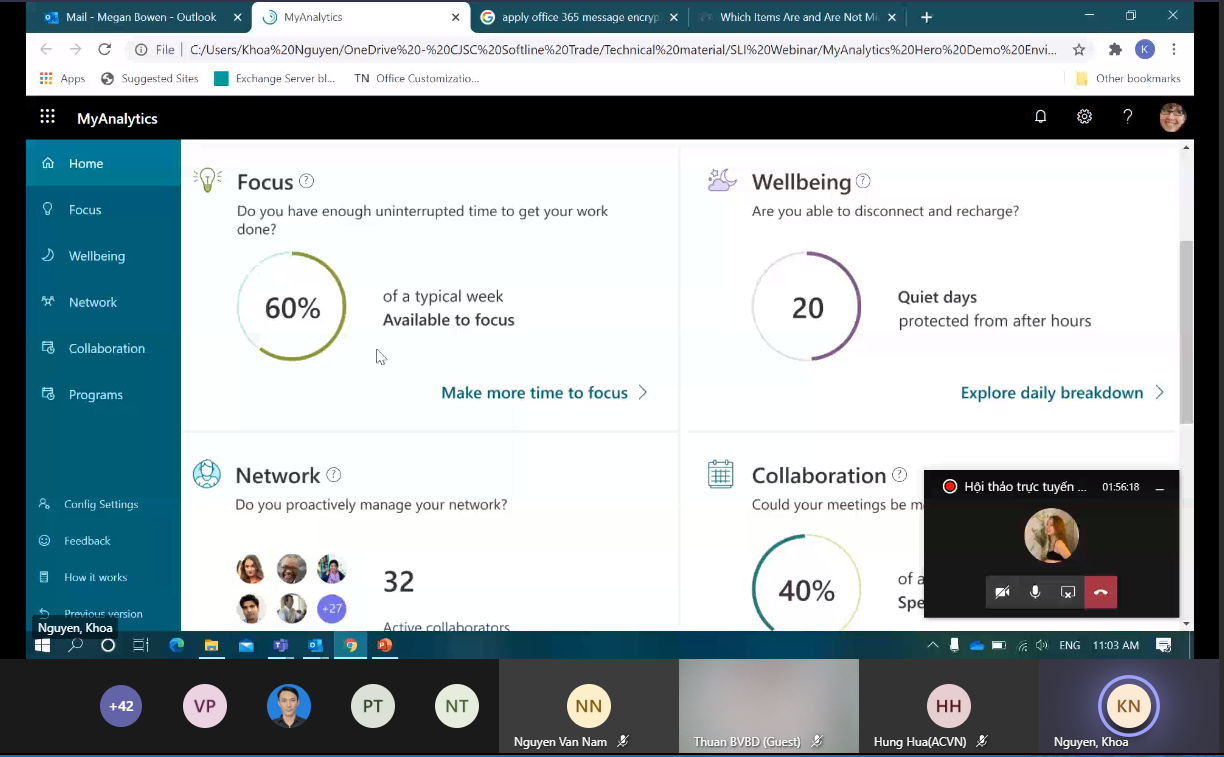 Before ending the webinar, we got the excitement and many questions from audiences in FQA session. It is our honor and astronomical motivation to conduct more practical topics with latest update technology trend.
As a leading software solution provider in Vietnam, Softline is confident to have solid experiences and high-qualified IT team to support local company to outreach beyond domestic market.
Let subscribe and follow us on our official fanpage to receive notifications for upcoming webinars and update latest tech news also on:
https://www.facebook.com/SoftlinegroupVietnam
Contact us:
E: info.vn@softlinegroup.com
T: (+84 28) 6680 5926 / (+84 28) 6680 5397