The workshop on "Marketing in digital transformation era" hosted by Softline has finished in great success with the attendance of over 50 enterprises from various industries such as hospital, banking, manufacturing, trading and so on.
Microsoft Vietnam and Resulticks are two Softline's counterparts joining this workshop with the hope to create a valuable opportunity which enables clients to get access to so called "in-vogue" IT solutions including Azure Cloud, AI and Chatbot.
At the workshop, representive from Resulticks gave attended clients an overview of AI – Artificial Intelligence – one of the top trends in current computer science environment, which helps clients have a more comprehensive understanding of AI's definition in the prevailing IT environment.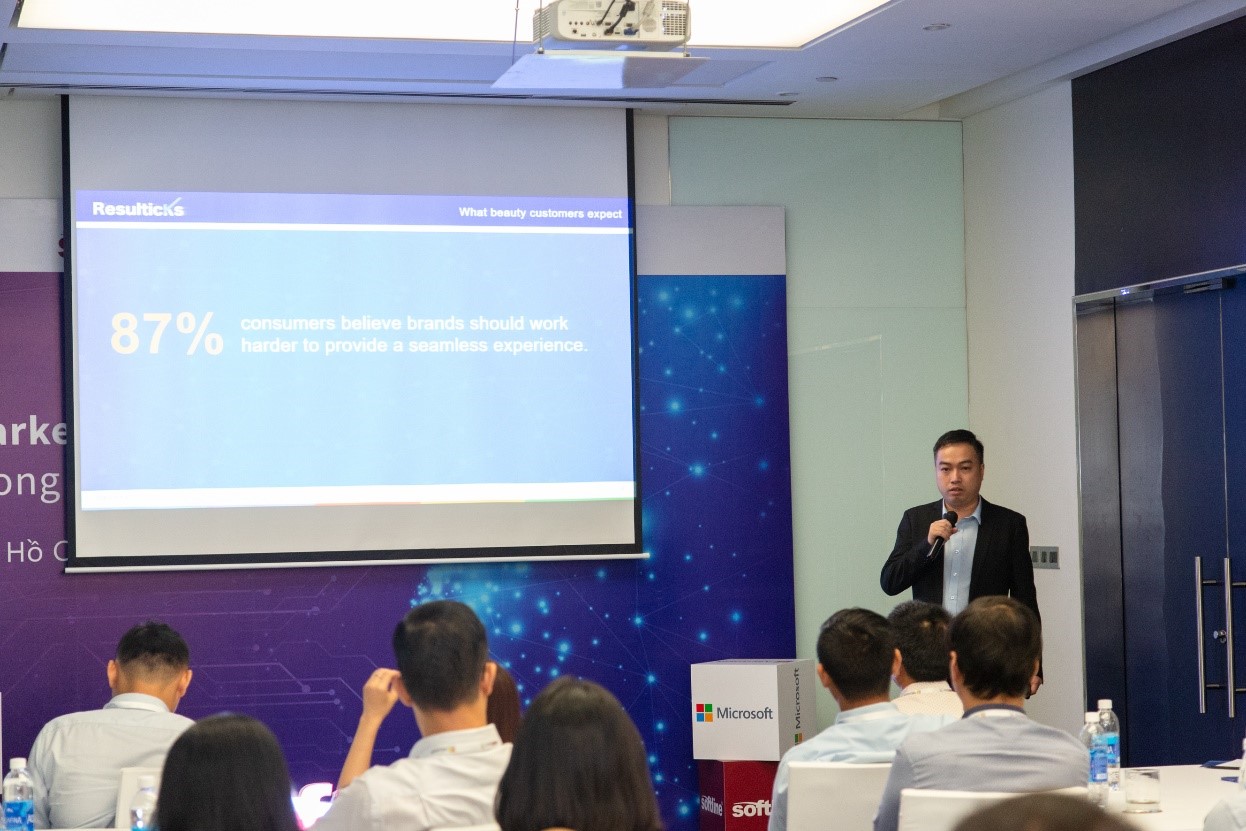 Mr Quang Tran – Regional Managing Director of Resulticks shared talks about AI.
Another prevailing IT solution which was introduced in the workshop was Chatbot which allows enterprises to get access to more clients and thereby increase the competitive edge in the markets. The solution was presented by 2359 Media.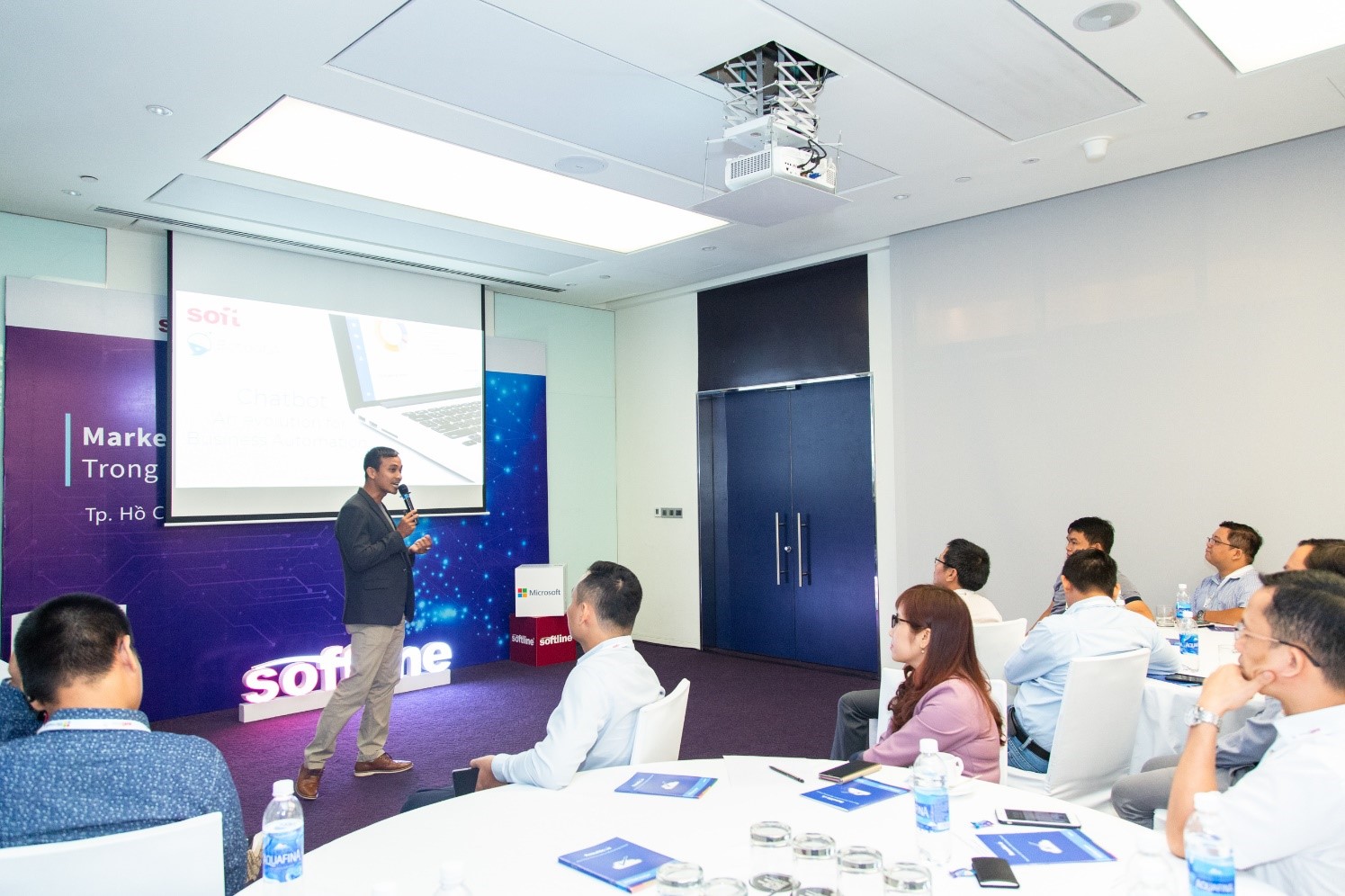 Mr Hung Ho – Sales Director of 2359 Media led the discussion on Chatbot.
Mr Tam Le – Softline's Azure Specialist gave talks on cloud-based solutions which ensure enterprises' data base and information resources are secured and in operation 24/7.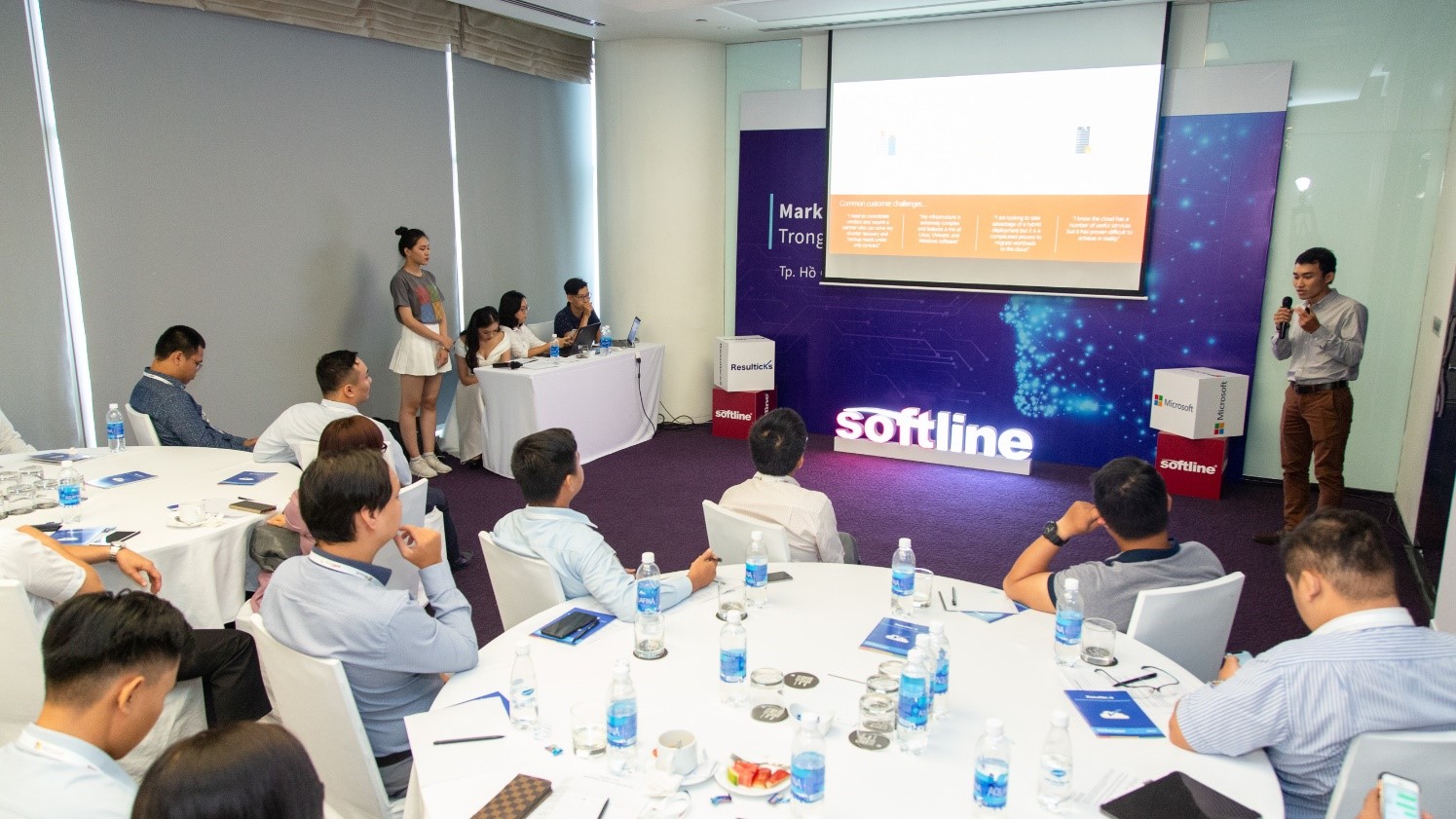 Mr Tam Le – Softline's Azure Specialist gave presentation on Azure Cloud solutions.
Commenting about the workshop, Mr Ilya – Softline's Managing Director for emerging markets said in pleasure "This is the first time Softline, Microsoft and Resulticks have collaborated to this kind of event. We are surprised with the responsive feedbacks from clients. This has shown that clients' potential needs have been triggered. Therefore, this has paved the way for Softline as well as partners to bring more value- added IT solutions to clients in the near future. We, Softline, are readily prepared to serve clients with our maximum capacity"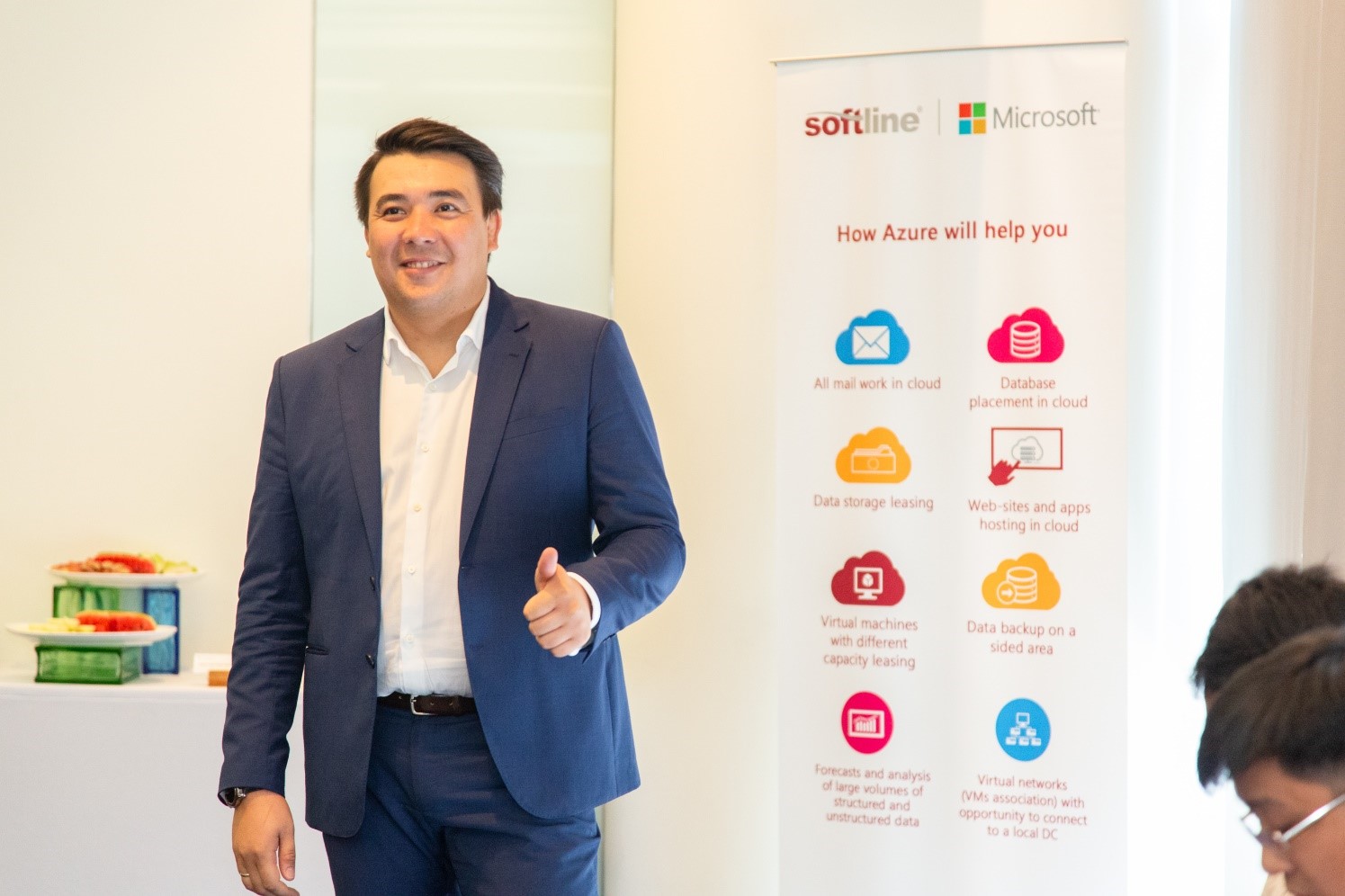 Mr Ilya – Softline's Managing Director for emerging markets was pleased about the outcome of the workshop.
Overall, the workshop was assessed to be significantly informative and useful, which attracted the interest of clients. At the workshop, numerous questions have been raised surrounding the IT solutions in the current business operation. Thanks to the workshop, Softline can go deep dive into the undiscovered needs of clients, which, in turn, opens up new opportunities for Softline in our ultimate mission to give clients necessary and timely tools and solutions to our customers for them to catch up with the nonstop changes in the digital transformation era.
Lets take a look at the memorable moments in the workshop.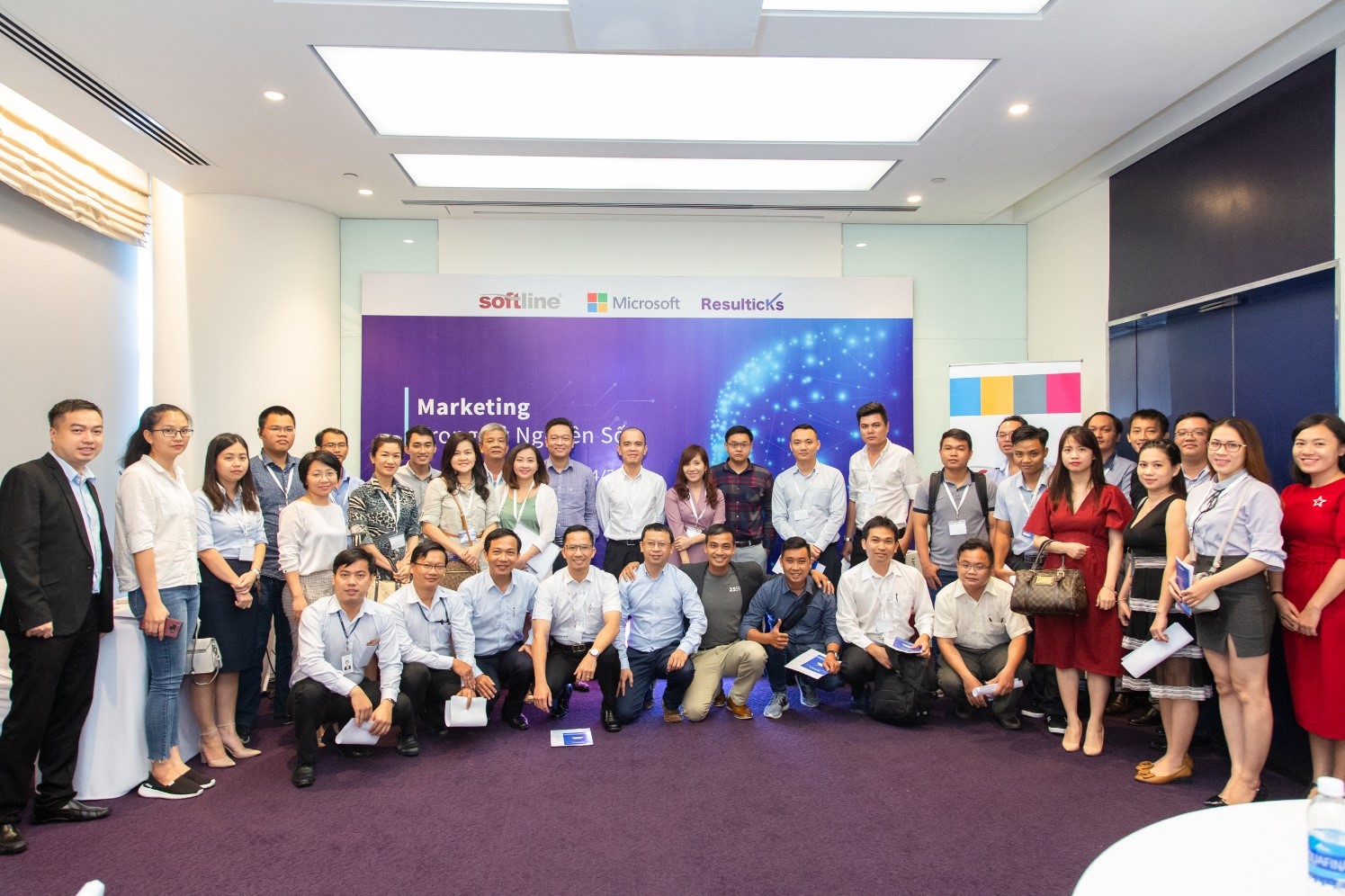 Wrapping up photo of attended customers, partners and Softline.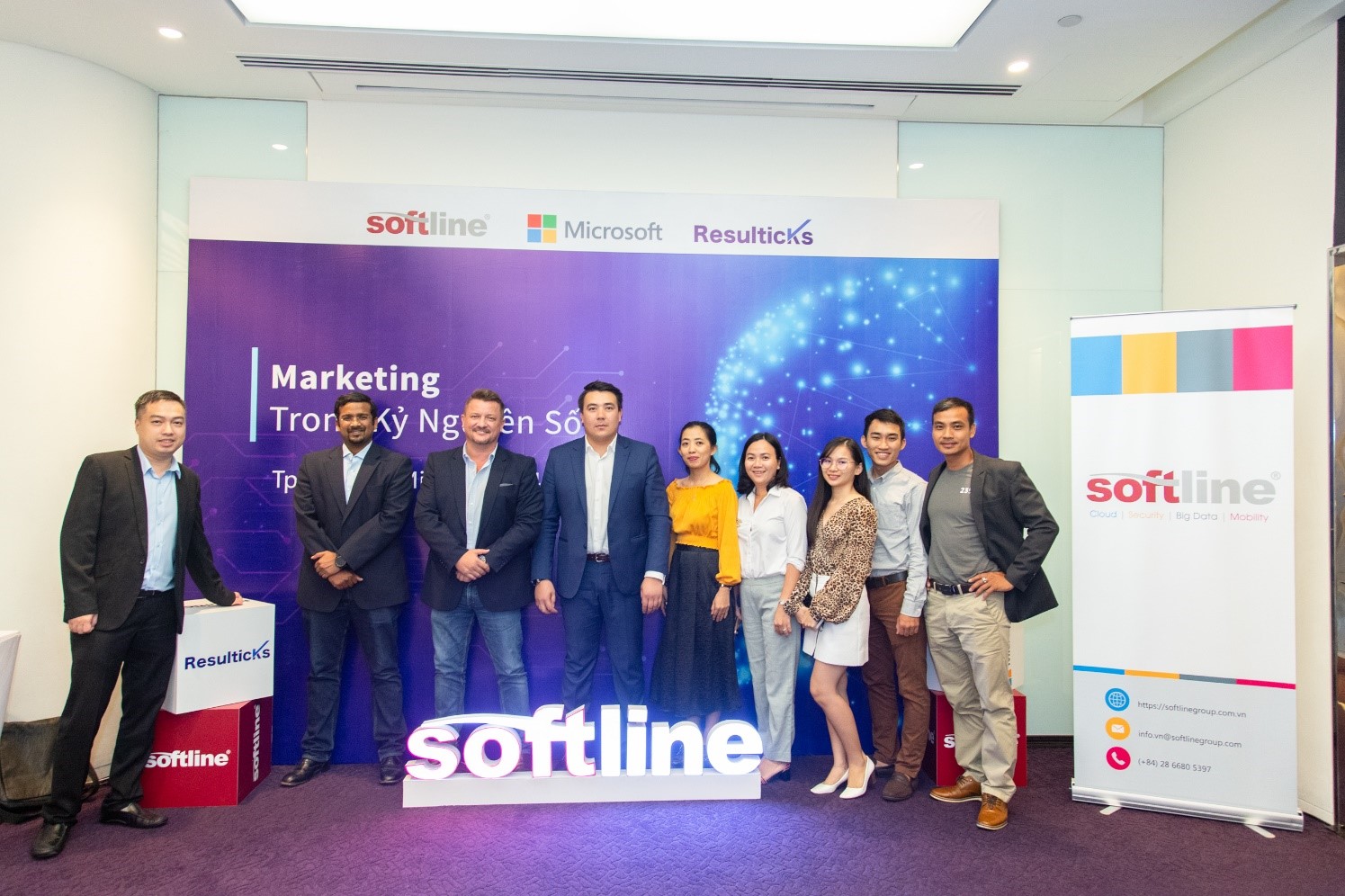 Softline with Resulticks and 2359 Media, two counterparts in the workshop.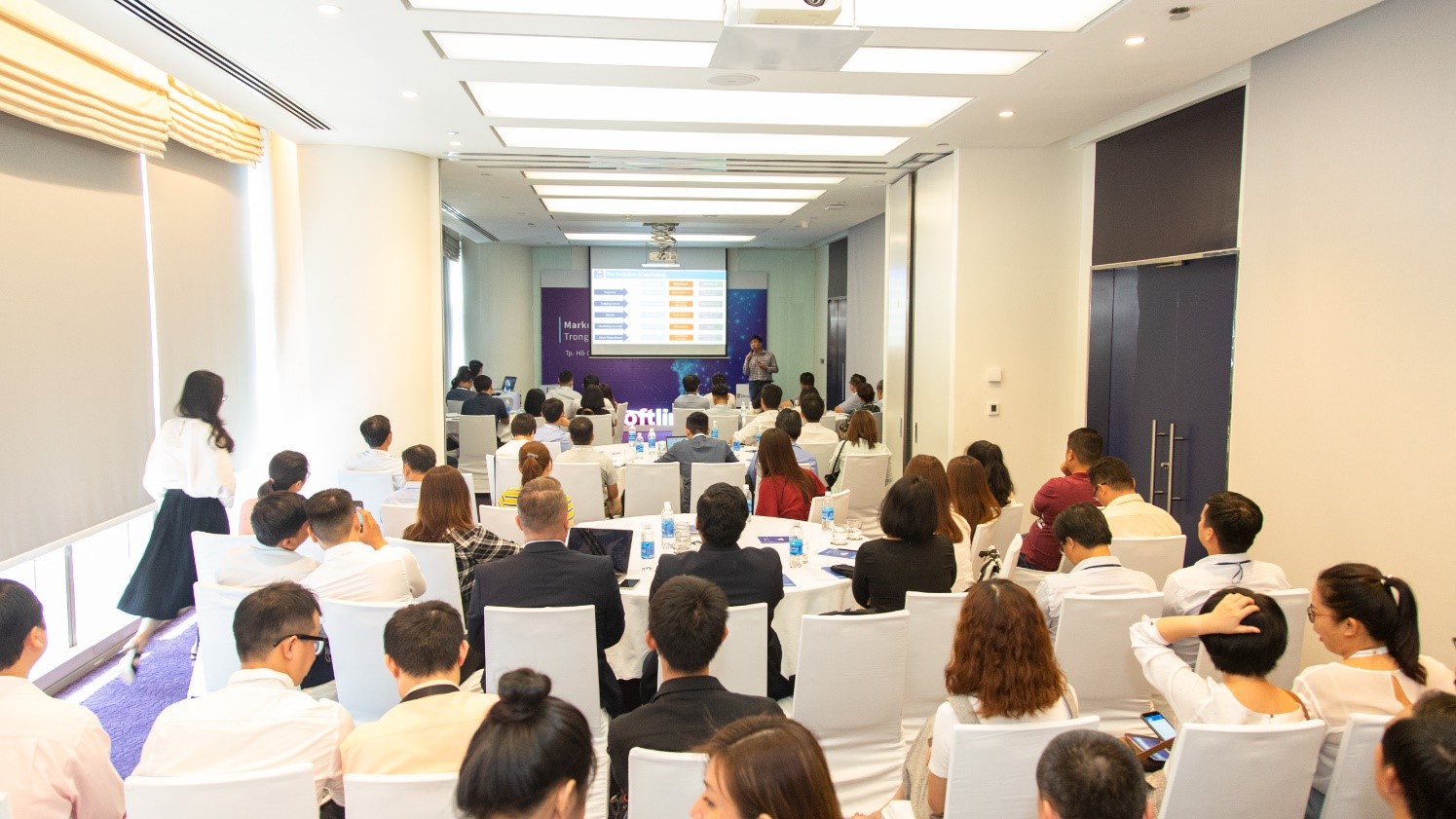 The workshop was attended by over 50 customers.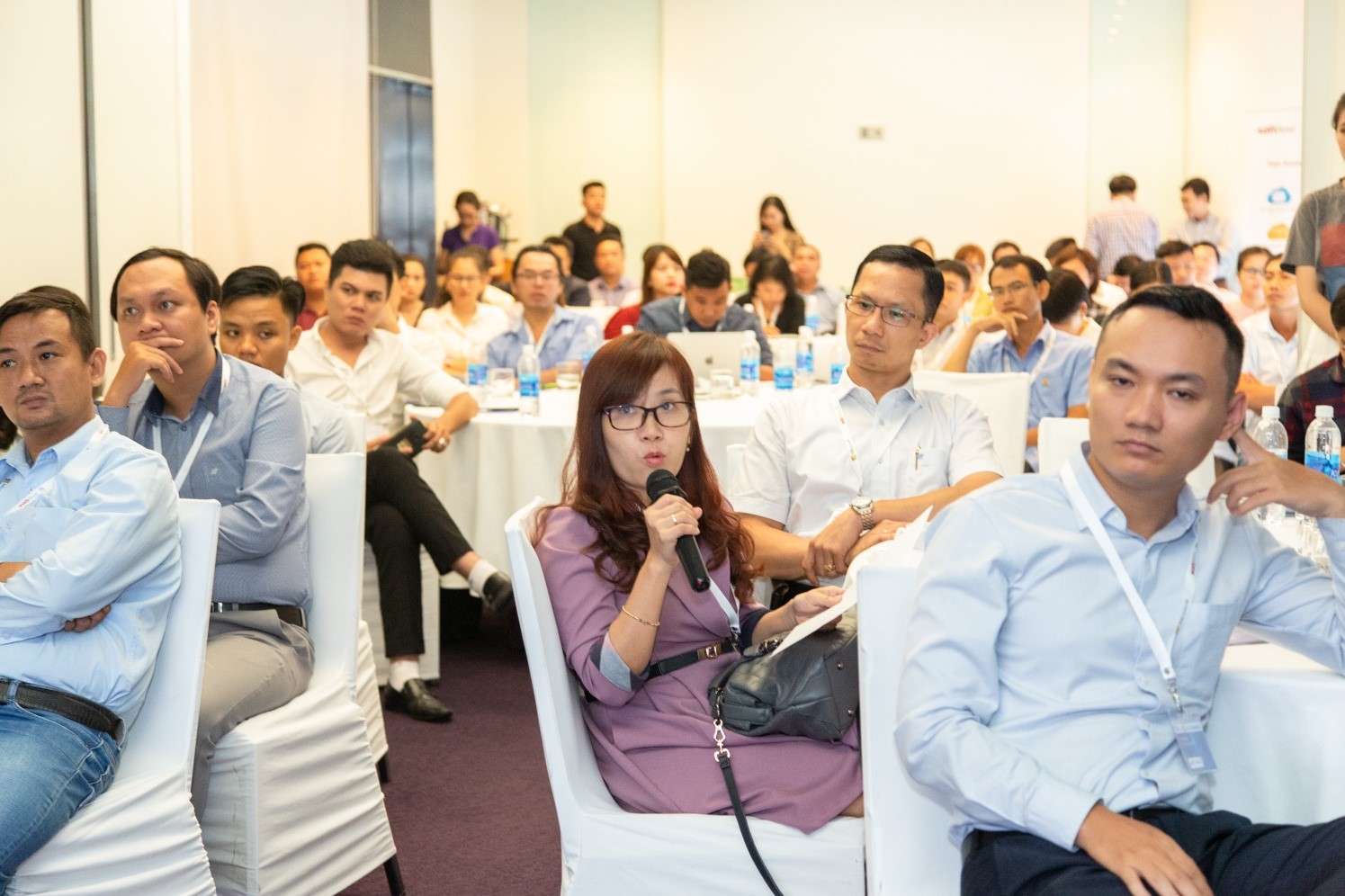 Q&A section: IT leaders and experts from attended customers raised questions