About the "Microsoft Partner Envision" event
"Partner Envision" is a prominent event of Microsoft to honor strategic partners with outstanding achievements in supporting local businesses in successfully implementing digital transformation, deploying highly effective security solutions, and optimizing performance in the modern workplace environment thanks to the application of Microsoft's cloud computing technology in the fiscal year FY22.
After more than three years of the COVID pandemic, Microsoft organized this event at the InterContinental Hanoi Westlake. It brought together nearly 20 strategic partners and more than 100 guests. The event gave partners a chance to get together, talk about how far they had come in the past year, and be proud of their accomplishments because Microsoft had given them awards. Aside from that, the event gave Microsoft partners a chance to talk about their plans, opportunities for growth, and goals for the coming year.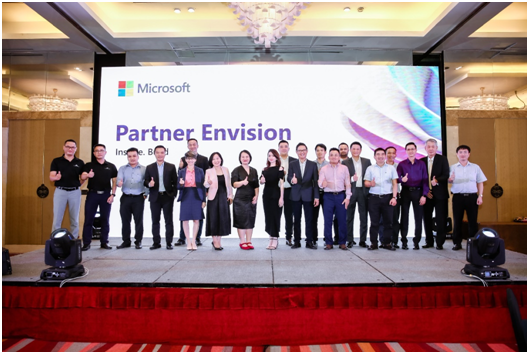 The meaning behind the two big awards Softline won at "Partner Envision"
1. "Microsoft Partner of the Year 2022"
In fiscal year FY22, after many rounds of careful reviews of more than 3,900 applications from 126 countries around the world, Softline was officially chosen by Microsoft to be honored as Microsoft Partner of the Year 2022. Softline is also the only partner in Vietnam to receive this award.
In selecting Microsoft's awarding partners, Softline is highly appreciated for continuously providing innovative and creative solutions for customers, and contributing to the sustainable development of the digital economy.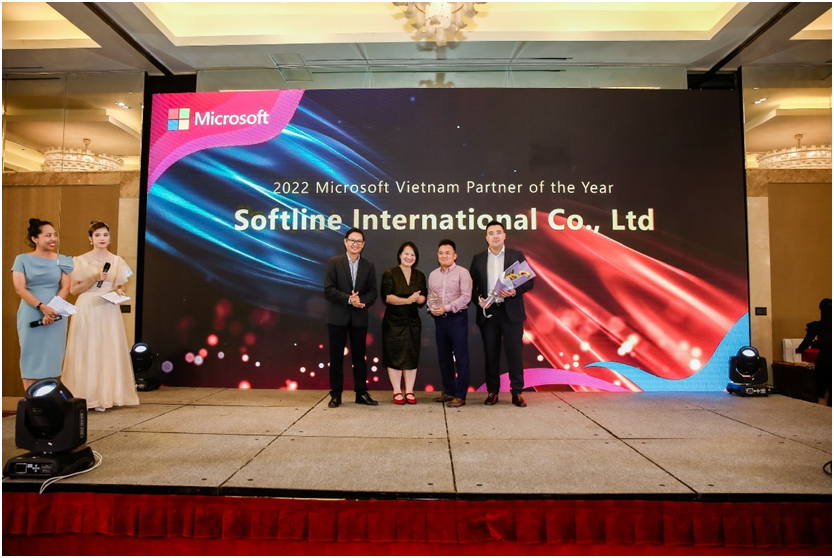 Microsoft believes that the cloud technology platform, in particular, and the digital transformation process, in general, is a force for the global economy. Because of this, Microsoft places a lot of value on recognizing the successes of partners who have been working with Microsoft to help businesses and organizations find long-term solutions and aim for great growth in the future.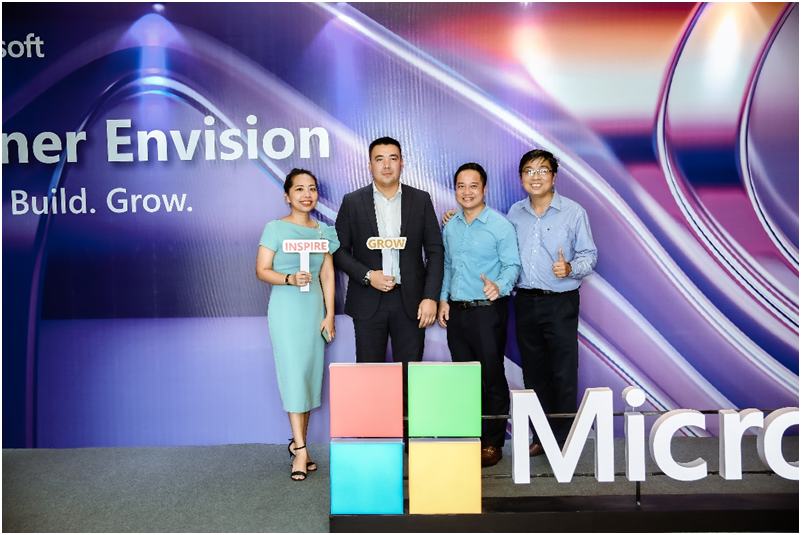 In order to receive this award, partners must demonstrate a deep understanding and ability to successfully implement solutions based on Microsoft's technology and cloud computing platforms. And those solutions must produce results in practice, by bringing growth in revenue and scale of organizations, while ensuring data security conditions for customers.
This award is especially important to Softline because it is the second year in a row that Softline has won the Microsoft Partner of the Year award. This shows Softline's commitment and determination to help Vietnamese businesses grow and expand, which improves their market position.
2. Modern Work & Security Partner of the Year 2022
Softline also won the Modern Work & Security Partner of the Year 2022 award at the event. This award once again shows how much Softline has done to help customers improve their performance in the modern workplace, make it easier for them to connect when they're working remotely, and get a complete solution for data system security based on leading platforms like Microsoft 365, Microsoft Defender for Business, and Microsoft Cloud App Security.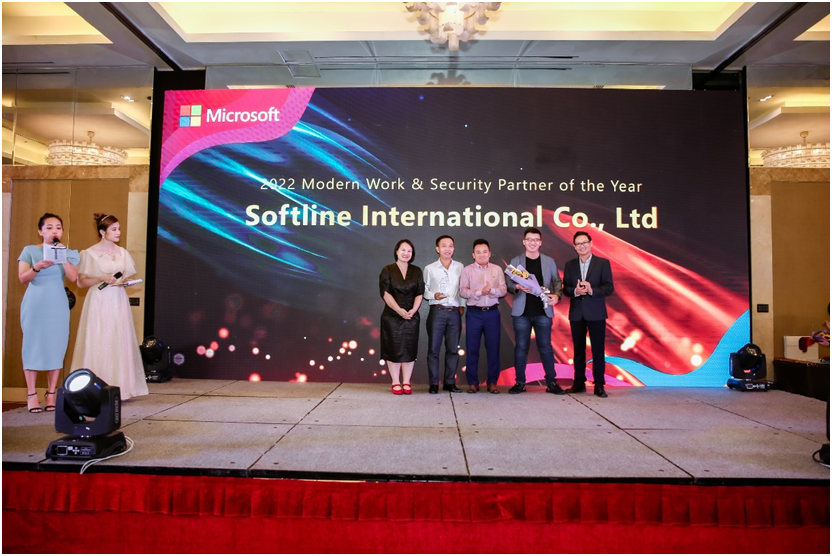 Both awards are also testaments to Softline and Microsoft's long-term partnership, and they mark a year of continuous improvement and development for Softline as it strives to become a leading partner in providing solution ecosystems for building IT infrastructure, modern workplace, developing digital applications, and data security for businesses in Vietnam.
Softline would like to take this opportunity to thank customers across the country for their continued trust and selection of Softline as a partner in the digital transformation journey. We believe that with its extensive experience and resources, Softline will be able to provide customers with the best services, products, and digital solutions, allowing businesses to compete at a higher level.