Softline maintains its leading position in the market by successfully supporting Sacombank's online Annual General Meeting ("AGM") for the third time
On April 20th, 2022, Softline supported Sacombank in successfully deploying a streaming channel for the Annual General Meeting ("AGM") in the fiscal year 2021 at White Palace with the participation of more than 1000 shareholders attending directly and remotely via the link: https://daihoicodong.sacombank.com.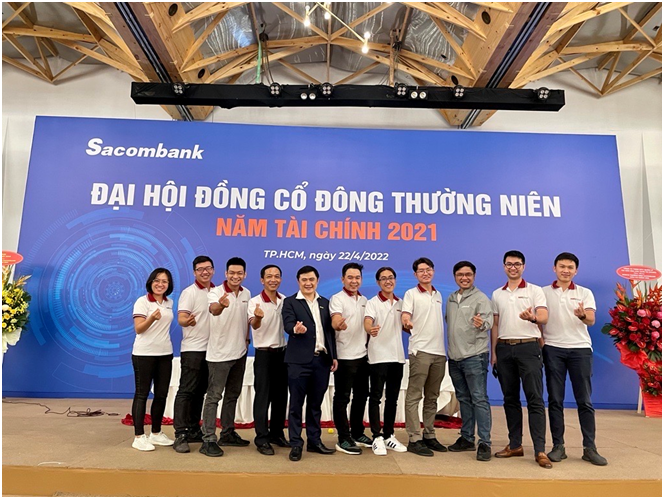 The trend of digitizing the AGM for every business
It is the third successive year that Softline is honored to accompany Sacombank to hold an online shareholder meeting. With the benefits of digitizing online AGM: cost optimization, flexibility, Covid-19 risk and spread avoidance, convenience, accuracy and confidentiality, it is undeniable that online AGM can completely replace the traditional format of AGM.
Sacombank - a pioneer in organizing an online AGM model via online channels, has proven the convenience of this modern model to businesses across the country with optimizing experiences for shareholders attending. After 3 consecutive successful online AGMs, Sacombank is satisfied with our achievements and would like to express our deepest gratitude to Softline Security and Cloud experts for helping the AGM to end successfully in confidentiality and transparency during the organization process, receiving positive feedback from attending shareholders.
However, along with the rapid development of technology in parallel with security risks, Sacombank has constantly updated new technologies and improved the organization process of AMG each year to bring optimal experiences to Sacombank's shareholders. Specifically, the online AGM in the fiscal year 2021 received much praise with its new election feature - appointment of board members, built on Microsoft Azure platform, under technical advice and supervision from technical experts from Softline. In addition, one of the most important factors determining the success of the meeting is the network security system is implemented rigorously and comprehensively, helping Sacombank avoid the current dangerous cyberattacks. As one of the leading global solutions and services providers in digital transformation and cybersecurity, Softline continues to use the Microsoft Azure platform in combination with the Cloudflare system with advanced security features, creating a multilayer virtual security perimeter, helping the conference to take place smoothly with stable connection and ensuring optimal network information security.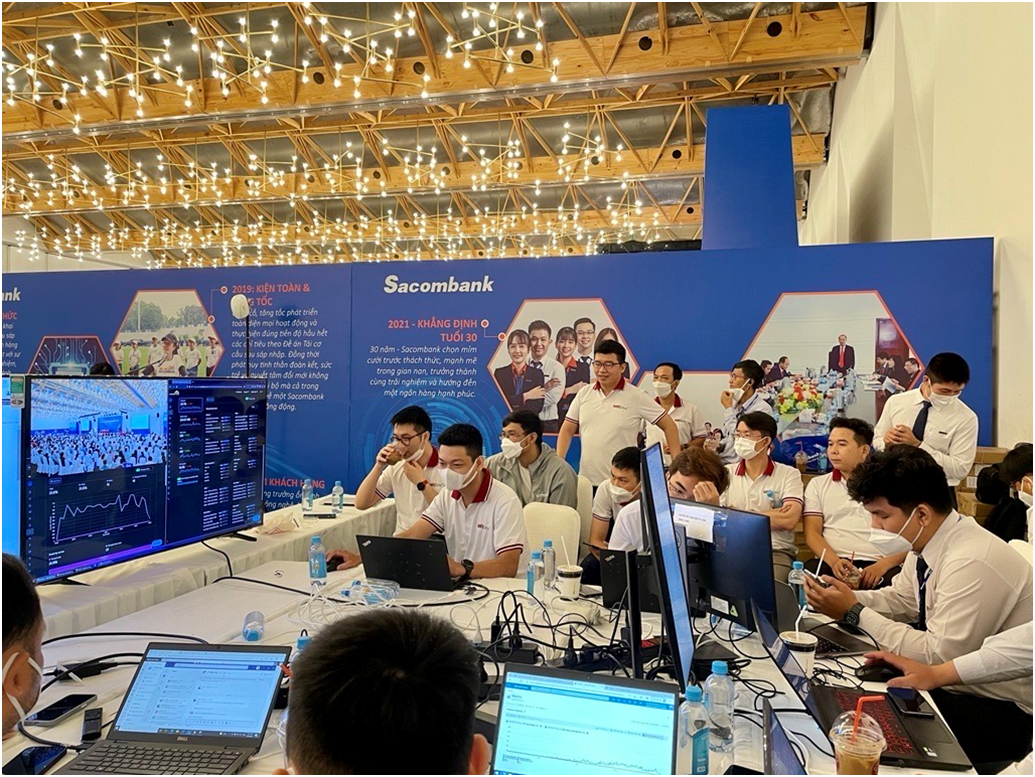 With the results achieved, Softline has once again affirmed its position in the market and is proud to be a reliable partner for Vietnamese businesses in the digital transformation journey.
Softline would like to thank businesses in general and Sacombank in particular for always trusting and accompanying Softline during the past time. Along with the mission of bringing customers great values and experiences, Softline will constantly strive to continue to provide modern digital solutions, advanced services; and support businesses to go further in the digitalization process.
References:
Softline – Digital Transformation and Cybersecurity Solution Service Provider
Website: https://softlinegroup.com.vn
Hotline: (+84 28) 6680 5926 / (+84 28) 6680 5397
Email: info.vn@softlinegroup.com