The webinar "Digital Transformation: The Power of Modern Workplace" organized by Softline and Microsoft on Microsoft Teams which attracted over 50 companies from different fields. This is the first episode of webinar series theme "Digital Transformation" for small and medium enterprise.
After the success of webinar in April with responsiveness from the CIO community, we continue to organize webinar series with key message "Digital Transformation". The first episode named "Digital Transformation: The Power of Modern Workplace" was held on Friday (5th June 2020) filled with enthusiastic reaction from over 50 participants comes from different industries.
Through this webinar, Softline had an opportunity to connect and share useful information about the application of technology into business on the journey of Digital Transformation with SMBs (small and medium business). We also offered customer interesting promotion which helps SMBs to have a chance to approach and experience latest technology with cheapest price.
Opening the webinar, Mr. Nguyen Son Nam – Director of Modern Workplace shared the overview of Microsoft 365 with advance features compared with traditional E-office (Electronic Office) and introduce how to apply M365 solution into business operation to increase the productivity and create a modern workplace.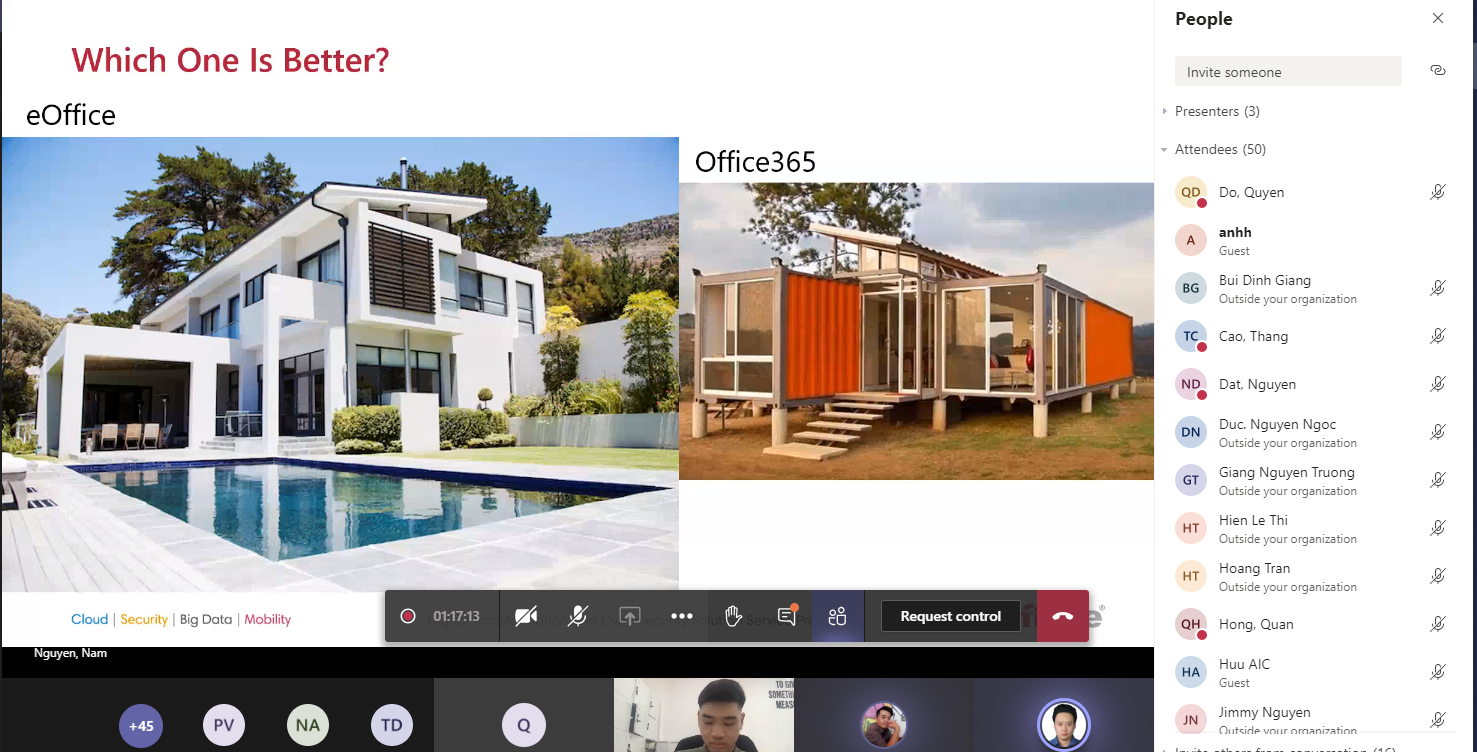 Following the sharing session, Mr. Pham Hoai Nam – Microsoft Solution Specialist brought us the demo of M365 including Microsoft Teams – the professional collaboration tool for remote working; updating and sharing feature with SharePoint, it allows user to access data/information and connect with Outlook and Exchanges on any devices. Thereby, customer has a more realistic visualization and experience through this demonstration.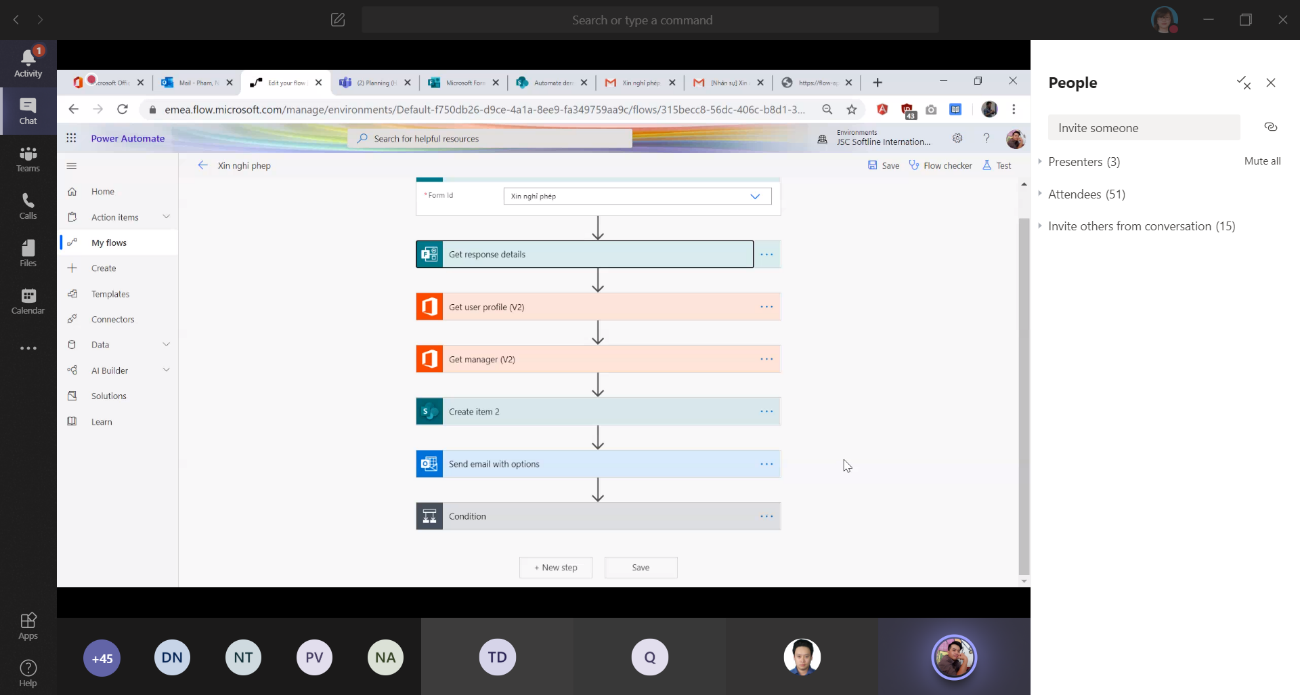 At the end of meeting, Softline received many concerns and questions from customers in FQA session, it is not our honor but also the motivation keeps our momentum to conduct the next sharing.
In this online meeting, Softline has given customer the big promotion Microsoft 365 Business Basic and Microsoft 365 Business Standard.
Kindly register to receive the discount.
Subscribe and follow us on our Fanpage for the next webinar:
https://www.facebook.com/SoftlinegroupVietnam
Contact us::