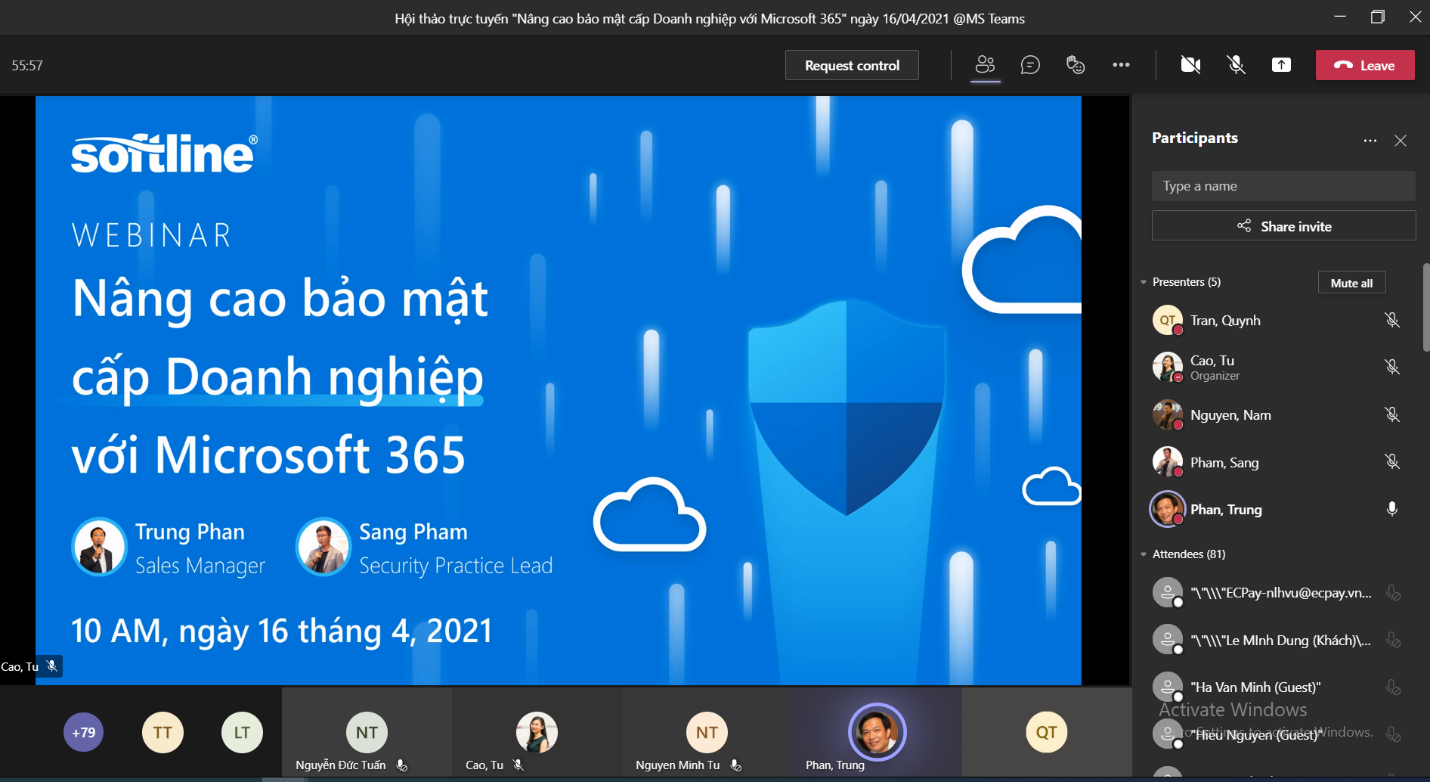 In this era of strong technology development, digital transformation is an inevitable trend of global enterprises in general and Vietnamese enterprises in particular. This is a strategy to help businesses create a flexible working environment, increase interoperability between employees and external partners, enable exchange and sharing of data "in the cloud" and download information easily. This inadvertently creates opportunities for bad people to take advantage of vulnerabilities, steal information through network attacks because the so called systems "firewalls", "gateways" cannot be applied in this environment.
According to surveys of Microsoft, attacks happening today are becoming more and more diverse and complex to destroy and steal data to threaten Enterprises. Most of the attacks are aimed at password risk and this is the story not only of large enterprises, but also small and medium enterprises are gradually becoming destructive targets of these attacks.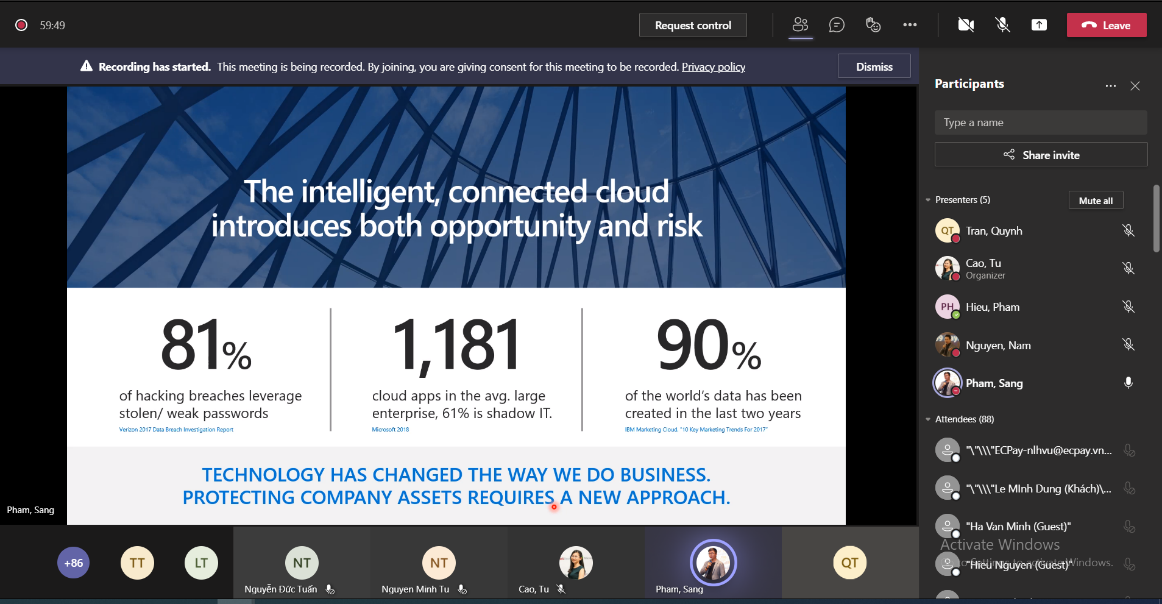 Amid such a complex situation, we need stronger and more consistent security solutions than ever before to protect businesses from these destructive attacks. Microsoft is one of the firms that are acclaimed to have the safest and most effective security solution in the market today (according to Gartner) with an outstanding solution - Microsoft 365.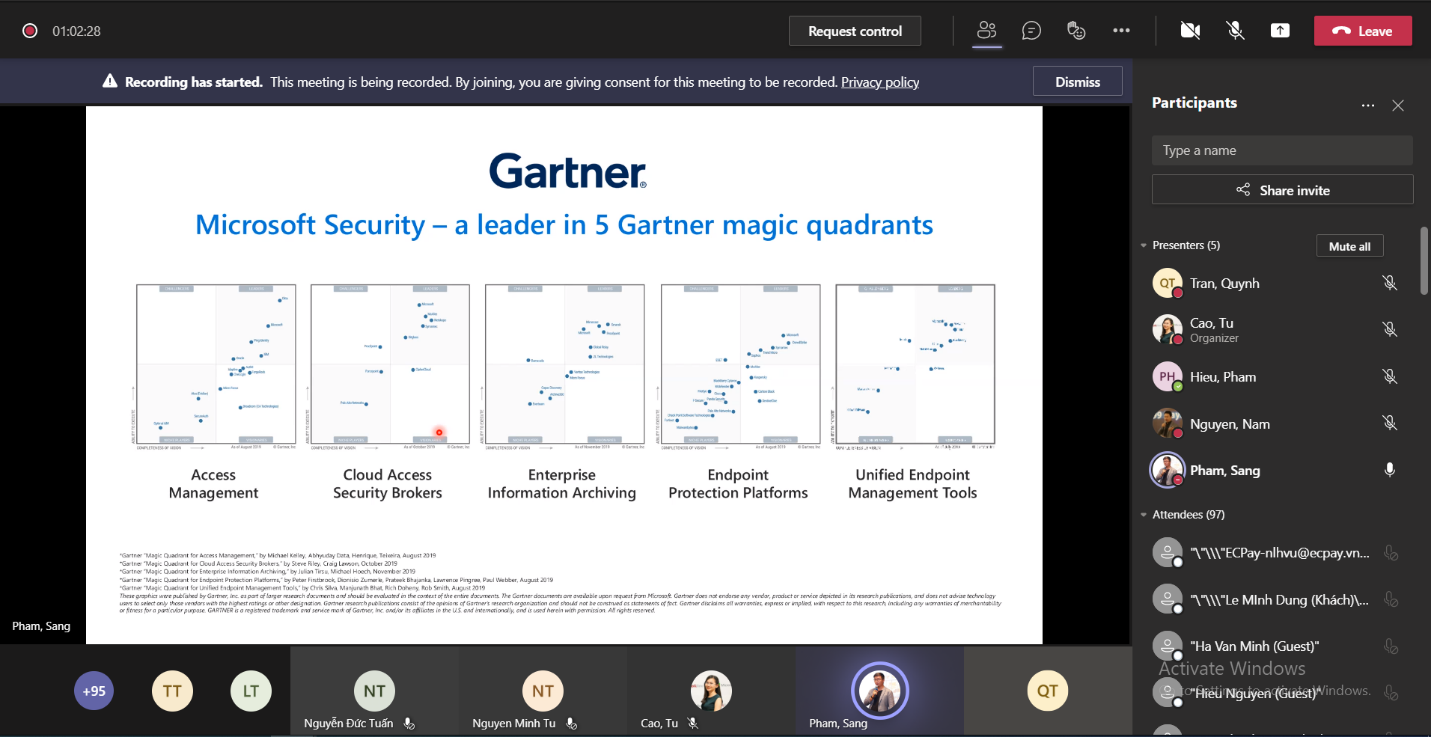 Microsoft 365 is a comprehensive and smart solution suite that includes Office 365, Windows 10, and Enterprise Mobility + Security (EMS), granting employees with more freedom to create and work collaboratively and effectively in a flexible environment, at the same time ensure information security, which helps improve business productivity.
Microsoft is constantly developing security and management functions that help protect company information. Specifically, Microsoft has recently added advanced security features in Microsoft 365 Business with innovative methods which help protect against phishing and ransomware, as well as prevent unintended corporate data leaks.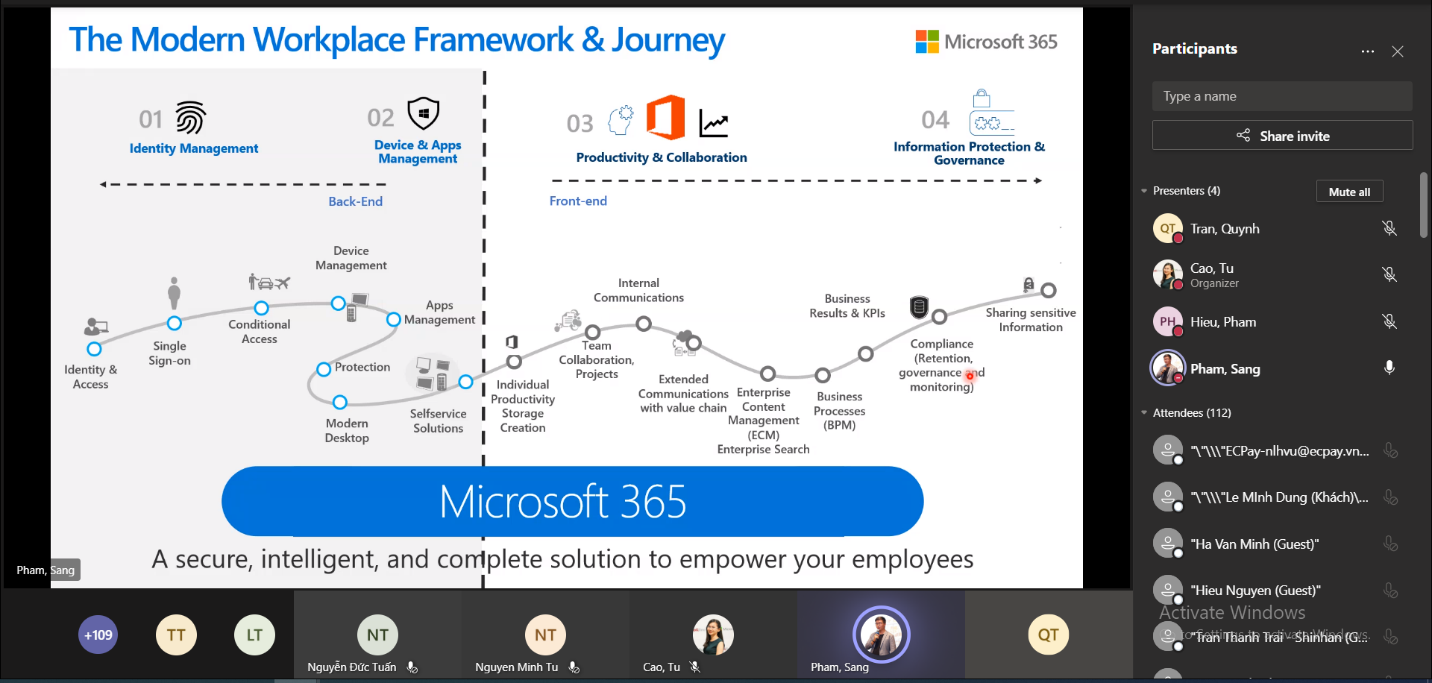 At the seminar, customers were exchanged and shared by Mr. Sang Pham – Softline's Security Practice Lead a demo of cyber attack and information security technology updates, Microsoft specific solutions and solutions corresponding to each enterprise process and how Microsoft accesses information, examines, evaluates, and intercepts sensitive information. Link: meeting record link
For a diversified and high-tech product like Microsoft 365, users must have certain specialized knowledge and skills. In order to help customers get the most out of Microsoft solutions, Softline – a strategic partner of Microsoft with a pool of experienced technical engineers is proud to support and provide in-depth and detailed information and relevant solutions to customers, bringing real added value to the business.
Please contact Softline today for advice on suitable and economical solutions for your business.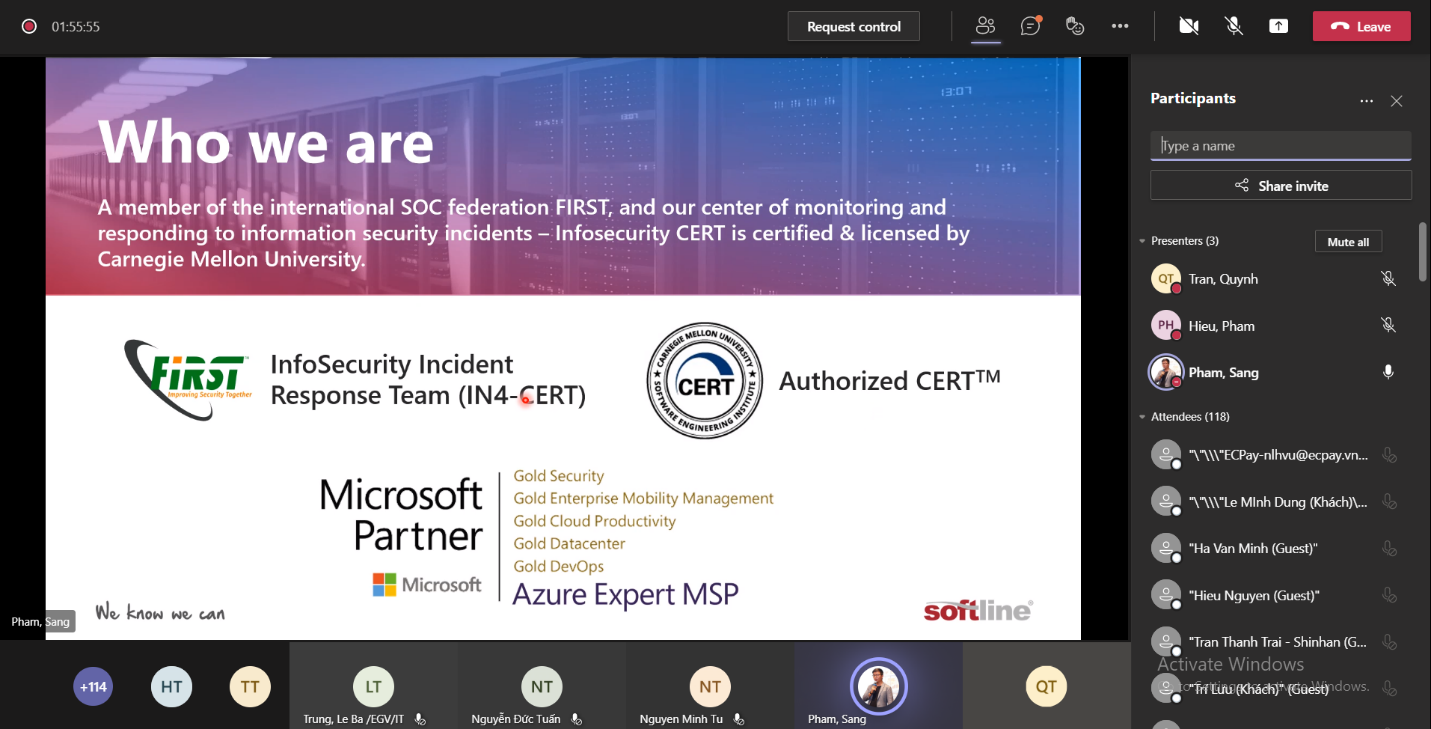 Once again, Softline would like to thank our customers for taking the time to attend the seminar and having always chosen Softline as your trusted IT partner in the past time. We hope to receive your support in the next events.
Contact Softline via email: info.vn@softlingroup.com to review the details of the seminar.