Through the useful presentation and demo, and lively discussion with speakers, the guests had a 120-minute webinar impressively and meaningfully. The webinar shared helpful information on how to leverage a suite of digital tools and services from the Microsoft 365 solutions to help businesses build a modern, professional remote work environment that enables employees to connect and collaborate effectively anytime, anywhere.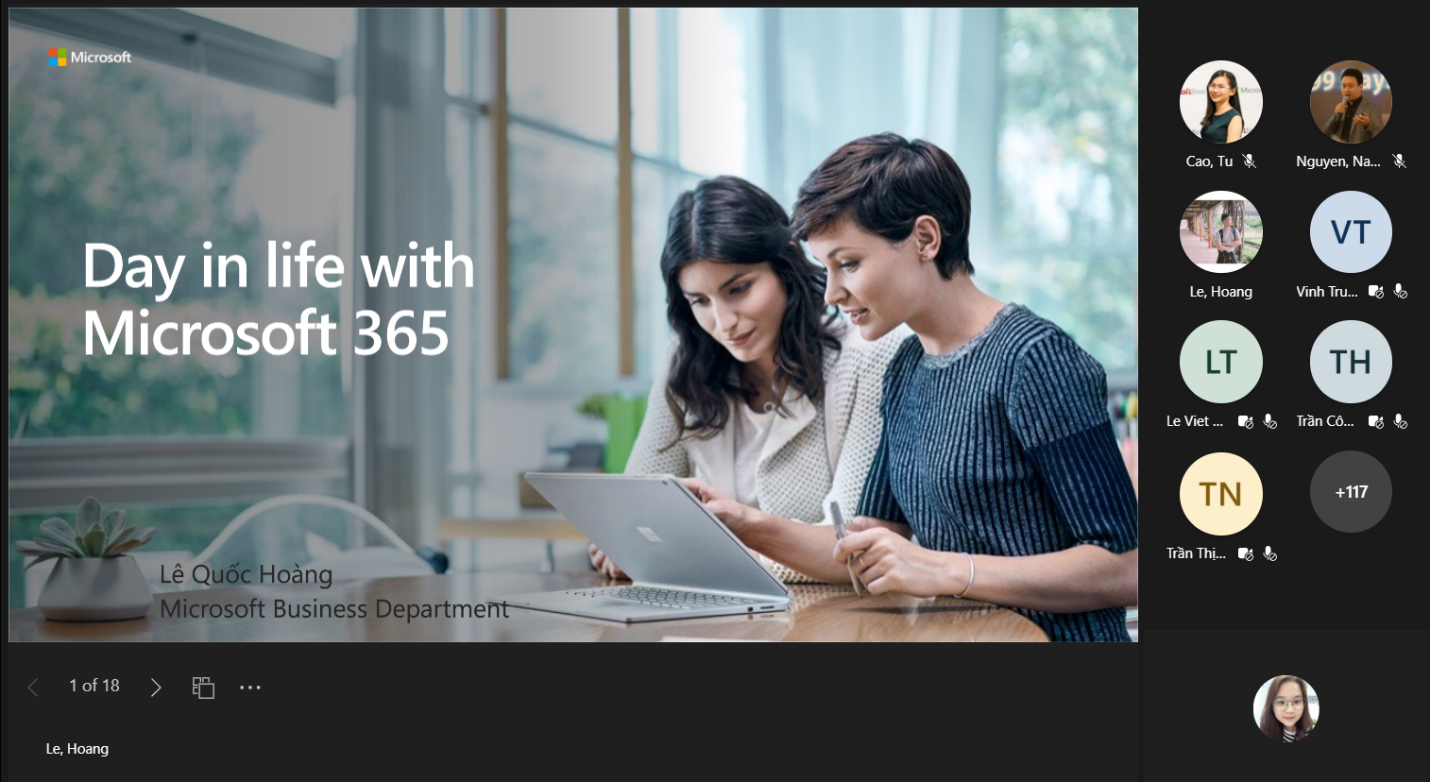 According to the speakers, remote working is a challenging process, requiring enterprises to ensure continuous and secure access to data, applications and drive the collaboration between staffs and managers to maintain business operation and development. At this webinar, Mr. Hoang Le – Microsoft Business Department, Softline brought to customer the services of Microsoft 365 – a powerful toolkit to help employees complete their daily tasks easily and efficiently regardless of space and time. In particular, some outstanding applications are applied by many businesses such as:
Outlook: primarily associated with email, but also lets you share notes and files, manage calendars, create contacts and track daily tasks. With fast speed and high security capabilities, this is an indispensable tool for all businesses when working remotely.
Teams: this platform makes it easy to chat, share and collaborate on documents, and hold effective group calls. As we've mentioned, meetings and video conferencing are effortless to set up, participate in and record. The chat function is great for productivity as you can organize them along public and private channels, projects and teams. Any documents and specific SharePoint sites can be added to that channel.
SharePoint: an internal content management platform. SharePoint lets you customize team sites where you automate workflows and share resources, allows to access by any devices securely.
Yammer: is a social network connecting all the users in your organization and an ideal tool to build community in businesses.
OneDrive: is the cloud service that allows users to store, share, protect files and co-author documents securely.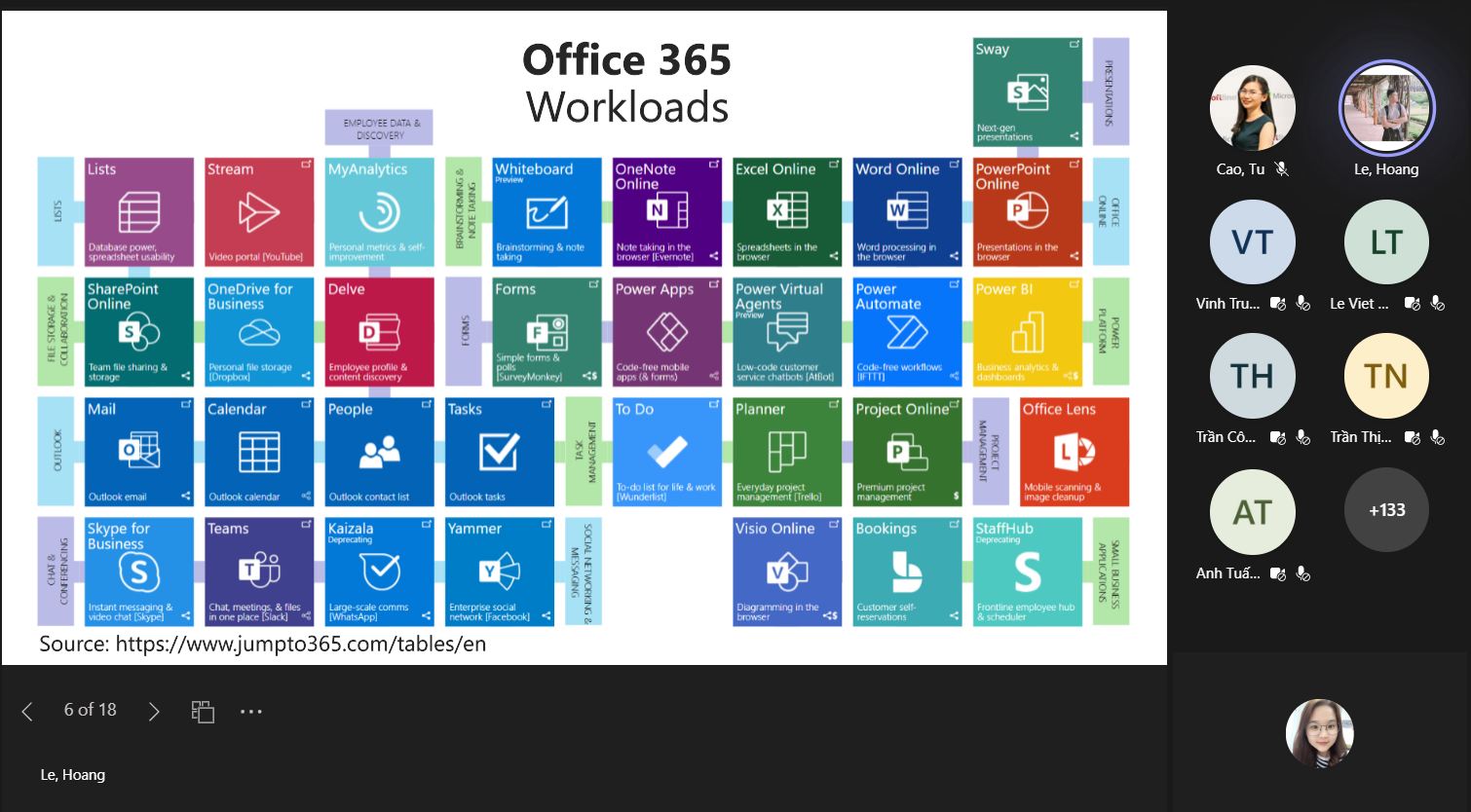 After having made a demo of a remote working day with Microsoft 365, one of the best tools that interested and impressed customers is Microsoft Teams. As a powerful collaborative platform, Teams is always updated with the most preeminent features to support businesses in managing work, connect remote employees and especially frontline workers – the first workforce with some features as manage shift schedules, simplify the task management process, safeguard teamwork and so on.
Some highlighted pictures from the webinar: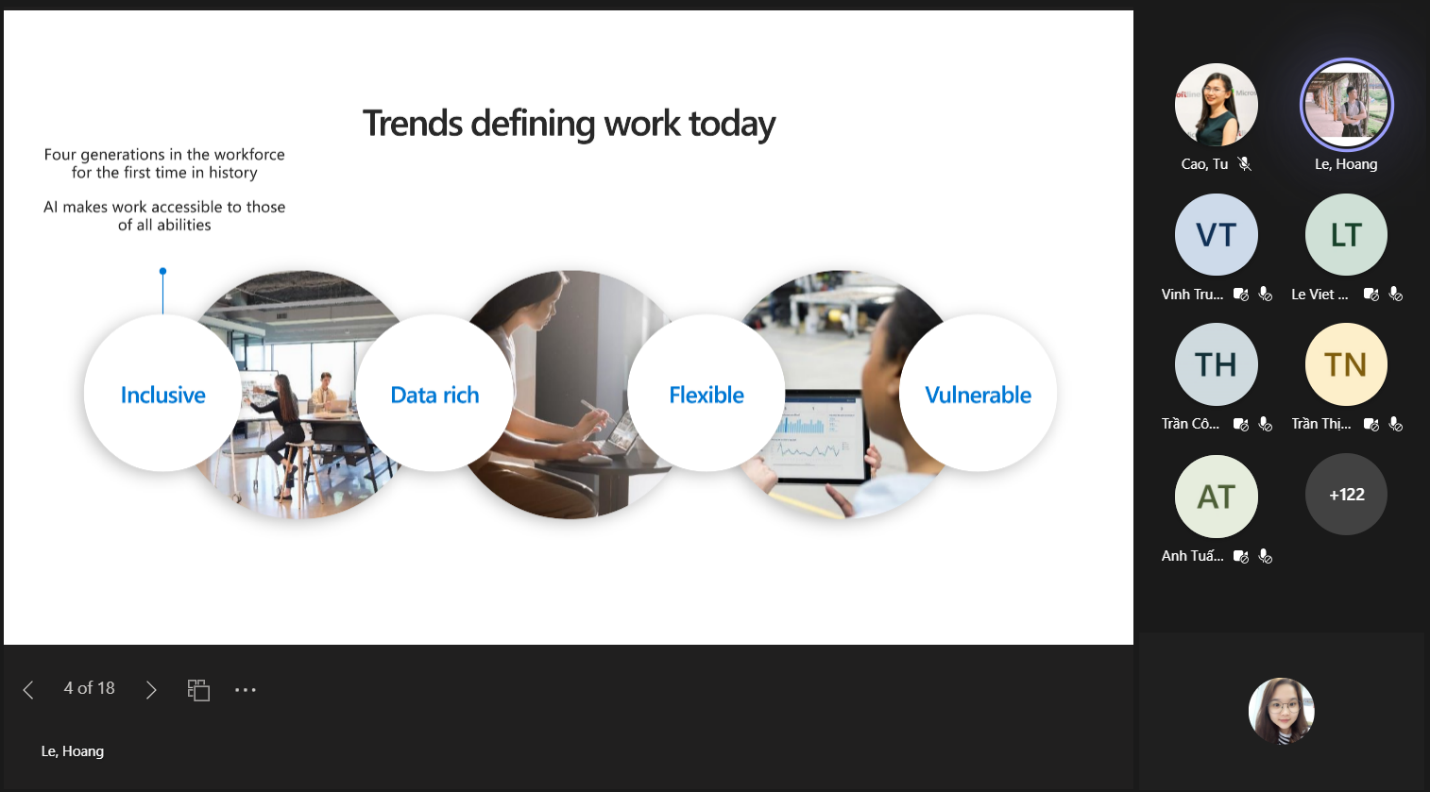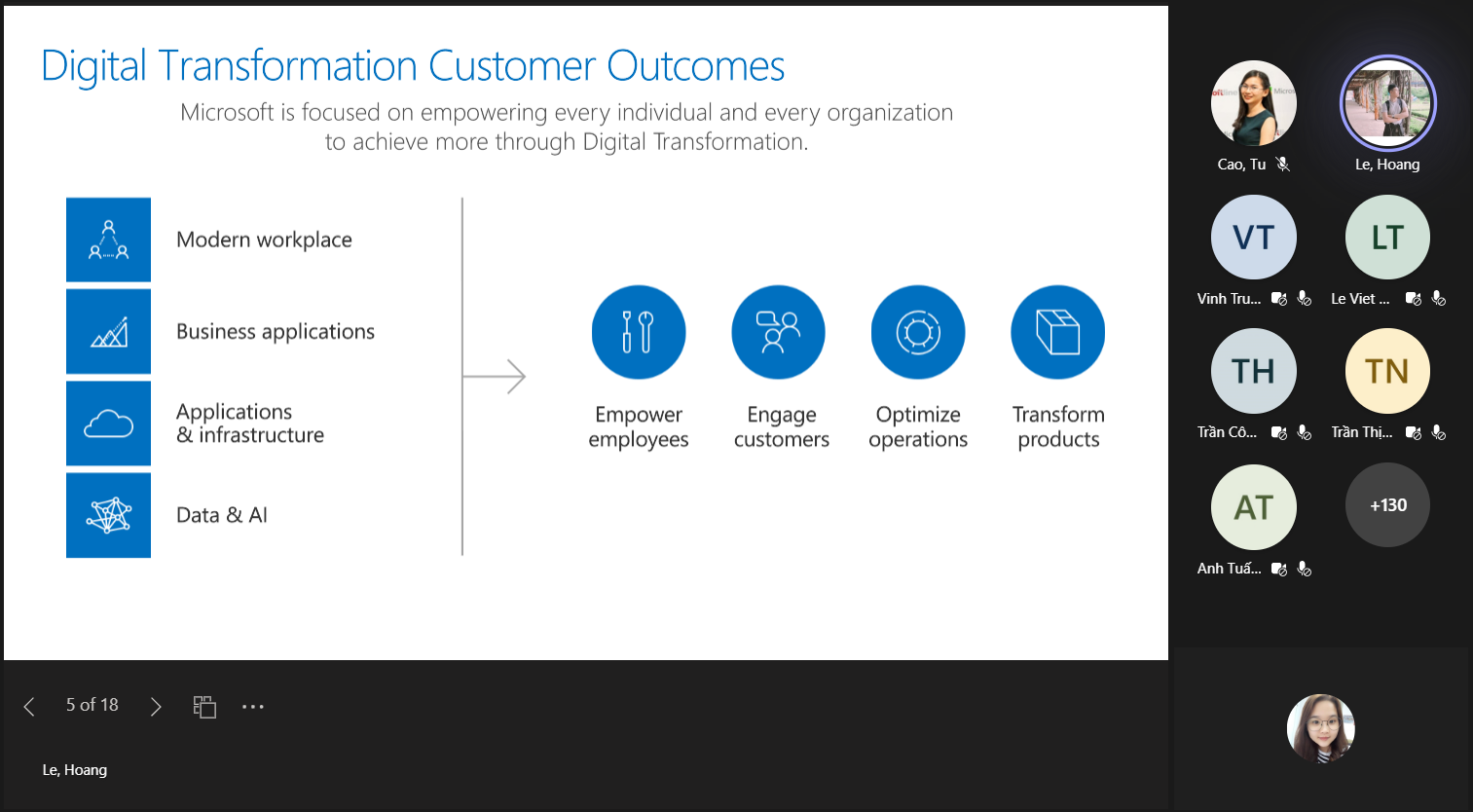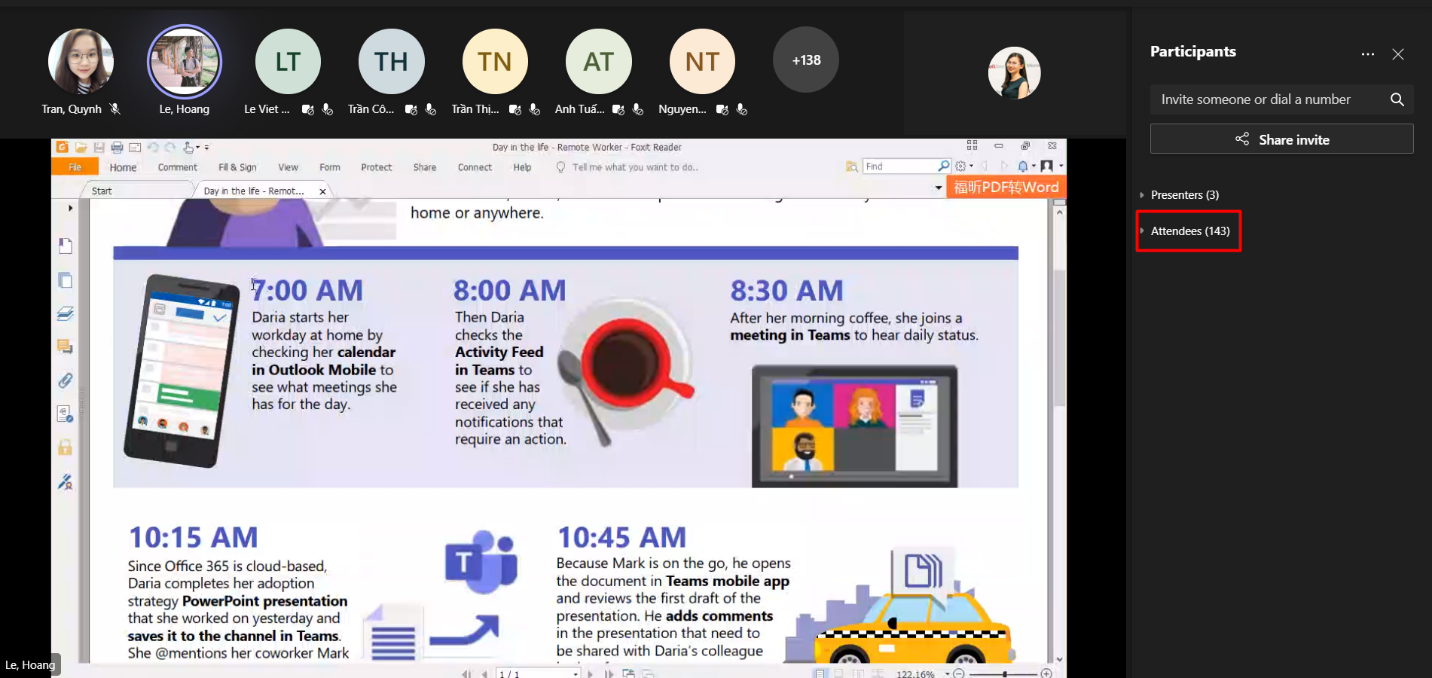 The webinar ended after a lively discussion lasting more than 45 minutes between guests and speaker. Once again, Softline would like to sincerely thank all customers that have always supported Softline in the past time.
Contact Softline to get the webinar documents and get in-depth consulting!
Contact Information:
T: (+84 28) 6680 5926/(+84 24) 625 37348