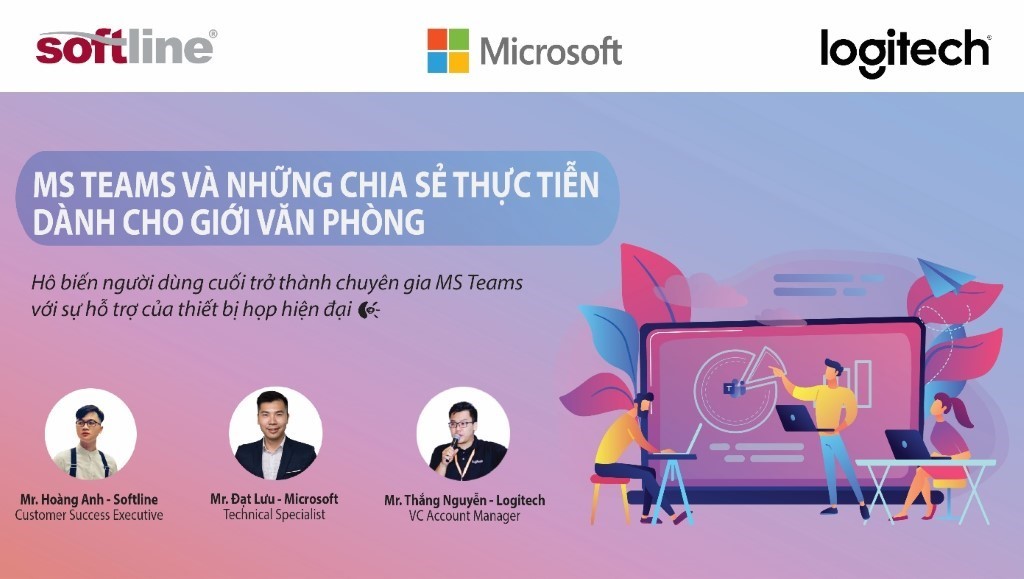 Mr. Hoang Anh – Customer Success Executive of Softline started with a brief introduction about Microsoft Teams and explain some tips that we can use to collaborate faster such as urgent notifications or private and public channels. It shows our effort in supporting our customers during the whole process from setting up the products to following up after purchasing. Softline would do our bests to gain trust from our partners and we are here to assist you at any time.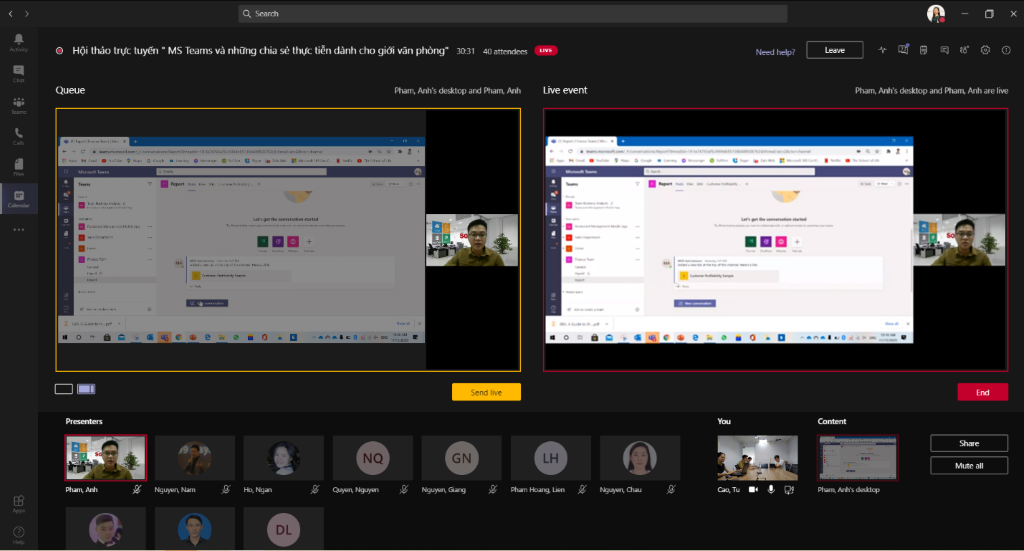 Continuing the agenda, we welcomed Mr. Dat Luu – Technical Specialist from Microsoft to share some value features we can use when conducting a meeting on Microsoft Teams. It is amazed that Microsoft has taken care of every small details in collaboration on cyberspace to create the most productive and secure working experience. Organizer can totally control the attendant list and track if someone record their presentation in case it is not allowed. Microsoft Teams is also equipped with virtual lobby for attendants to wait outside before the event begins which is similar with any physical meetings.
Finally, we had Mr. Thang Nguyen – VC Account Manager from Logitech come to introduce some brand-new technology models from the organization which help to organize meeting more efficient. Their products are trusted by many politicians around the APAC regions and successfully support thousands of meetings.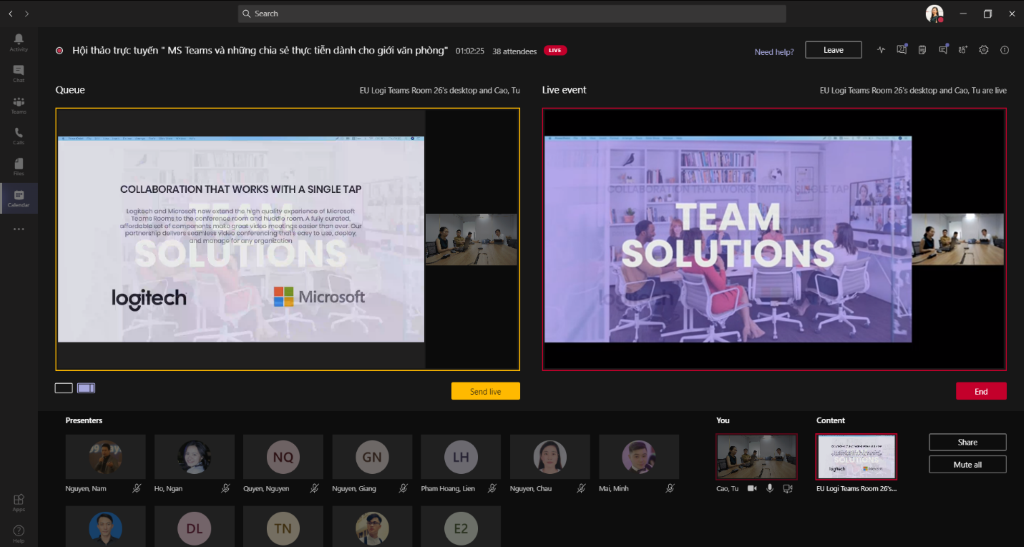 Softline together with our partners always strive our bests to bring our customers the best collaboration during virtual meetings. We ensure to make your digital transformation more excited and easier than ever!
Contact Softline to receive in-depth advice from a global team of experts.
Hotline: (+84 28) 6680 5926 / (+84 28) 6680 5397
Email: info.vn@softlinegroup.com