On Thursday evening April 2nd 2020, Softline Vietnam's first online conference named "Building digital working environment: Practices and Experiences" has finished in great success with the attendance of approximately 200 enterprises.
The seminar was organized jointly by Softline and the CIO community, to support businesses in applying Microsoft Teams to work effectively in the remote working environment.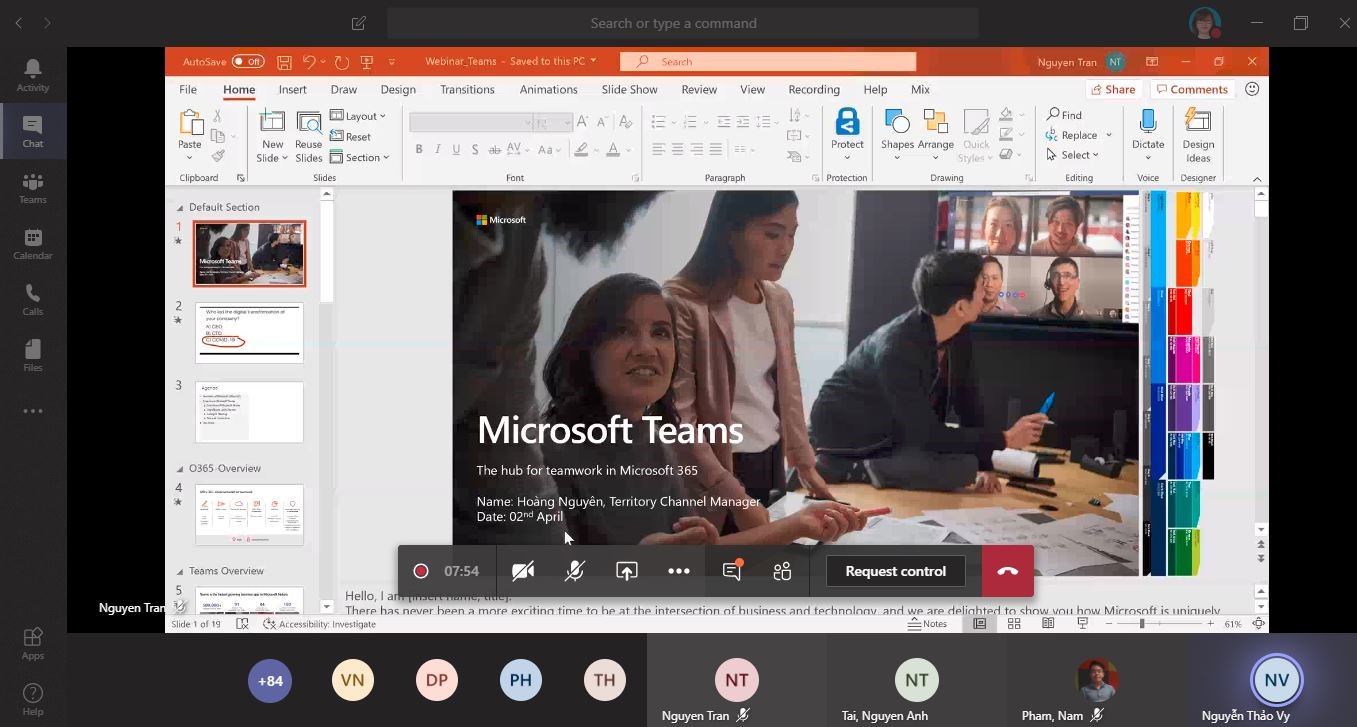 Coming to the seminar, Mr. Nguyen Tran - representative from Microsoft Vietnam shared applying digital transformation is critically beneficial in the current global context and helps businesses become flexible to cope up with the unexpected situations to ensure continued efficient working environment. Microsoft Teams is one of the outstanding solutions to facilitate working remotely.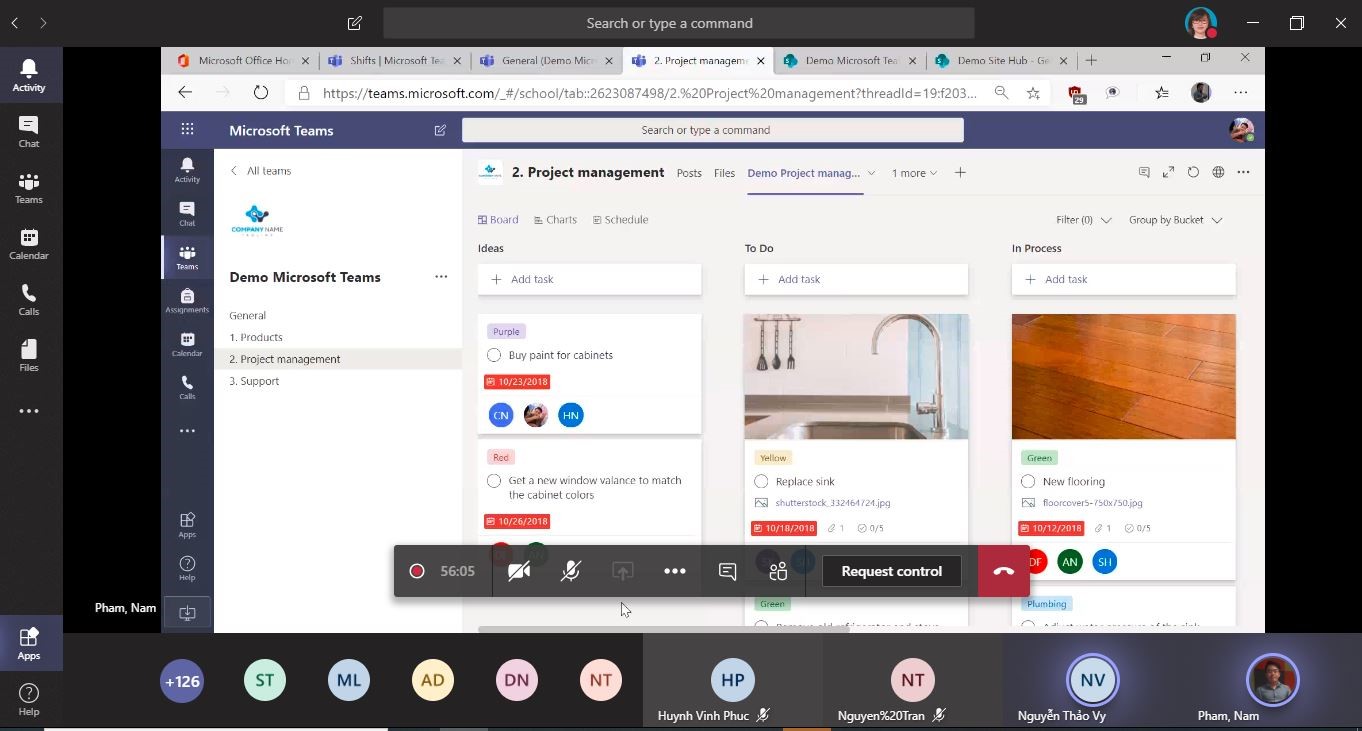 To help clients grasp a deeper understanding of Microsoft Teams, Mr. Nam Pham - Softline's digital solution expert showcased a demo including outstanding features: online meeting scheduling, videoconferencing, grouping. exchange, storing data in the cloud, managing tasks, work progress using Microsoft Teams tool.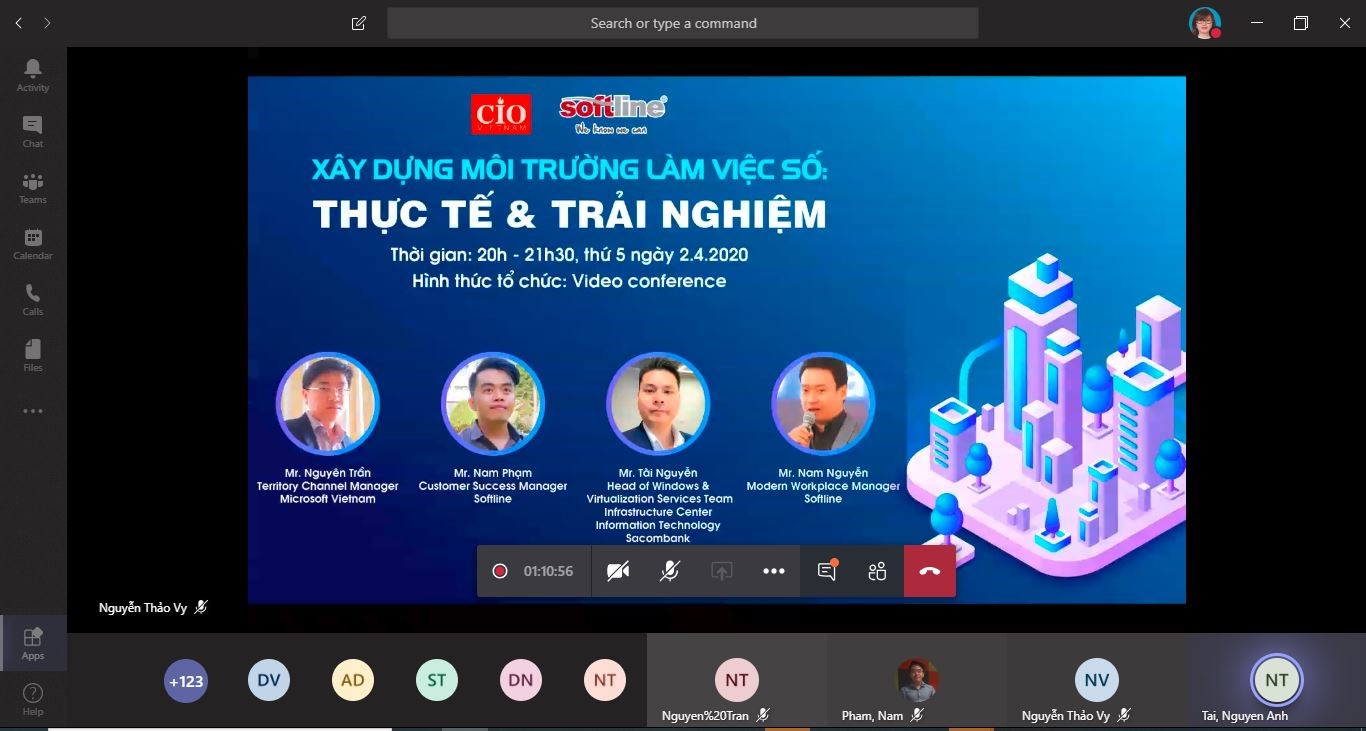 Especially, at the online conference, there was participation of Mr. Tai Nguyen - representative of Sacombank, one of Softline's mega customers. Mr. Tai shared Sacombank's success story in applying boldly and has used Microsoft Teams as a main tool in exchanging and working in groups. Thanks to Microsoft Teams, Sacombank still operates normally when the Government 's policy of community isolation takes effect, forcing most employees to work from home.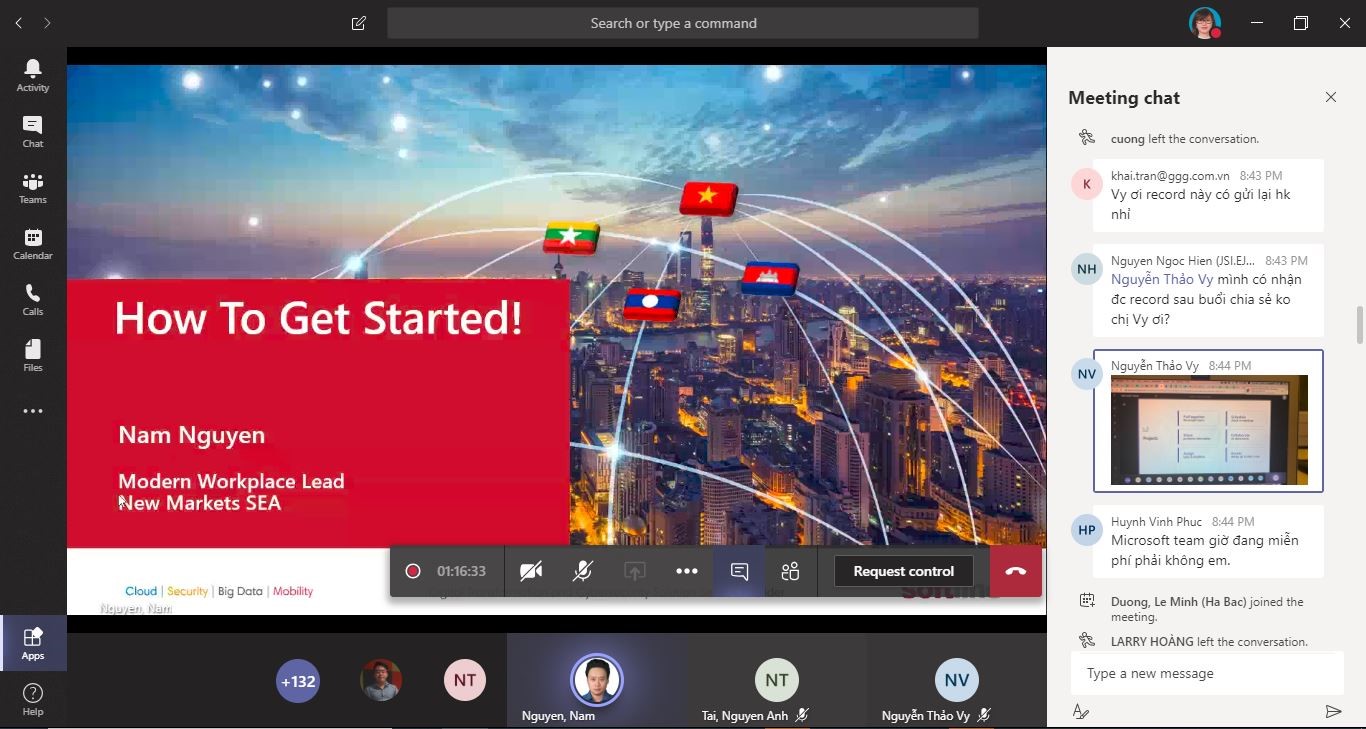 Following the sharing session, Softline shared you information about the free Microsoft Teams experience up to 6 months for all businesses. This is a community support from Microsoft in order to create the favorable conditions for businesses in the current troubled situation.
Information about experience packages, instructions for businesses using Microsoft Teams for free is as follows:
If Enterprise is using Office 365: Admin Global logins link: https://bitly.com.vn/b7CJw, and at the same times notifies Softline via email: info.vn@softlinegroup.com to be assisted in signing up to use Microsoft Teams immediately.
If Businesses do not yet use Office 365, please register for information via the link: https://bit.ly/3akc6gf for direct support from Softline.