Softline and Microsoft have collaborated to host a seminar named "99 Days Security". The event was organized at Pullman Hanoi with the attendance of over 40 enterprises coming from various industries such as banking, securities, finance, manufacturing and so on.
In this event, Softline and Microsoft helped provide businesses with valuable information in terms of protecting data in a proactive manner which is of key importance in the digital transformation era.
Mr Quan – Softline Vietnam'sales director of North territory gave the opening speech commenting "The industry 4.0 has presented businesses with various opportunities. However, at the same time, businesses are also exposed to numerous potential risks. Therefore, it is highly recommended that enterprises should be well equipped with necessary knowledge, tools and solutions to mitigate the risks arising from the increasingly clever cyber-attacks. As an expert in providing IT solutions, Softline wants to take this great chance in order to provide businesses with updated solutions as well as knowledge in the digital transformation era".
The seminar continued with discussions on migration from premise to cloud which is the recently common trend. As part of the migration to cloud, Power BI and M365 applications on mobile devices with the optimum security and regular updates by Microsoft also drawn the attention of the businesses at the event because these solutions have addressed corporate concern on secured systems.
Let's take a look at the photos in the event.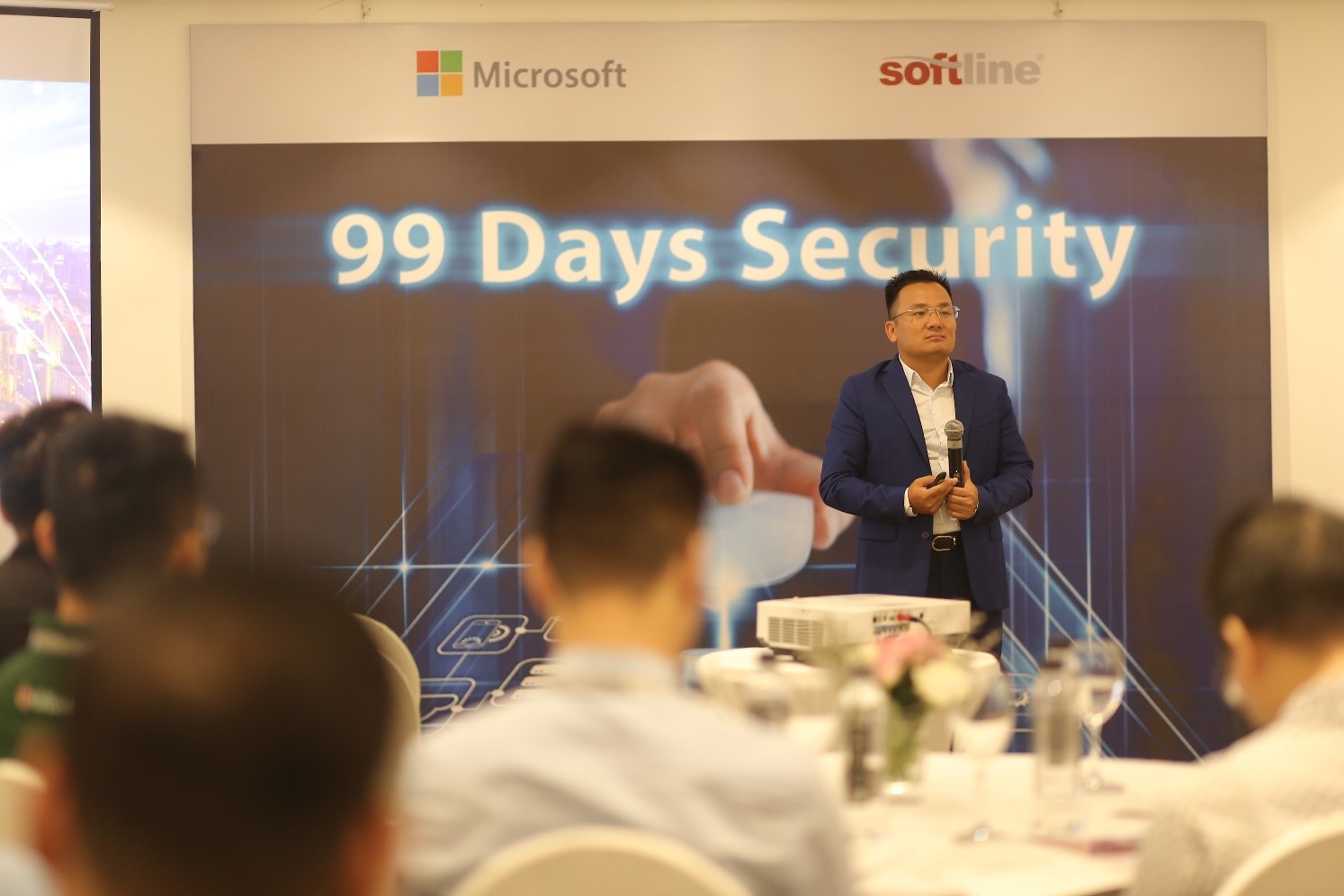 Mr Quan Le - Softline Vietnam's Sales Manager was sharing his real-life experience of impacts of the digital transformation on his daily working habits such as using colleagues' USB, using laptop without the password, etc.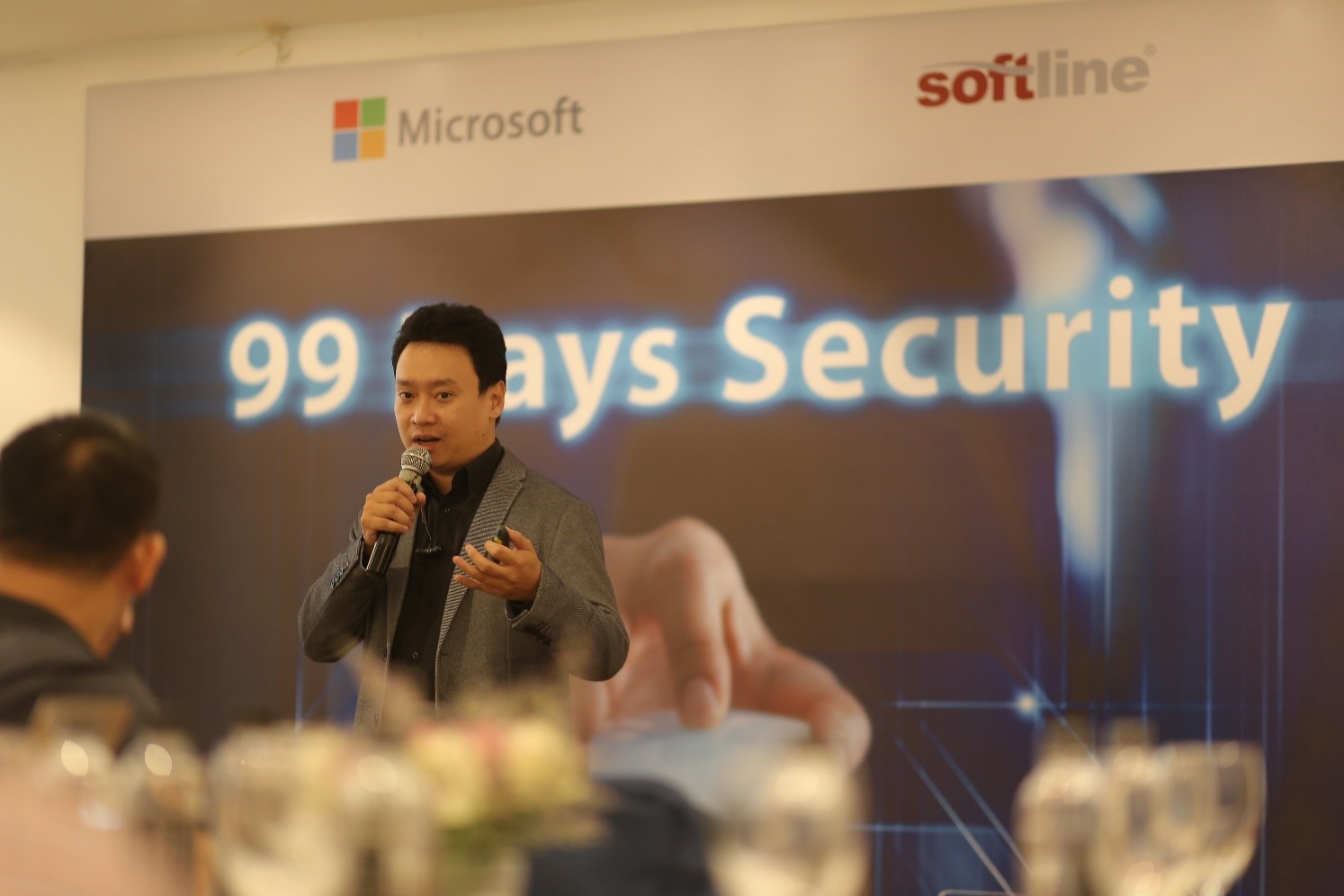 Mr Nam Nguyen – Softline Vietnam's Business Development Manager was giving speech on nonstop changes in the industry 4.0 and the benefits of using Power BI – a favorable solution which enables users to produce useful, handy and smart management reports.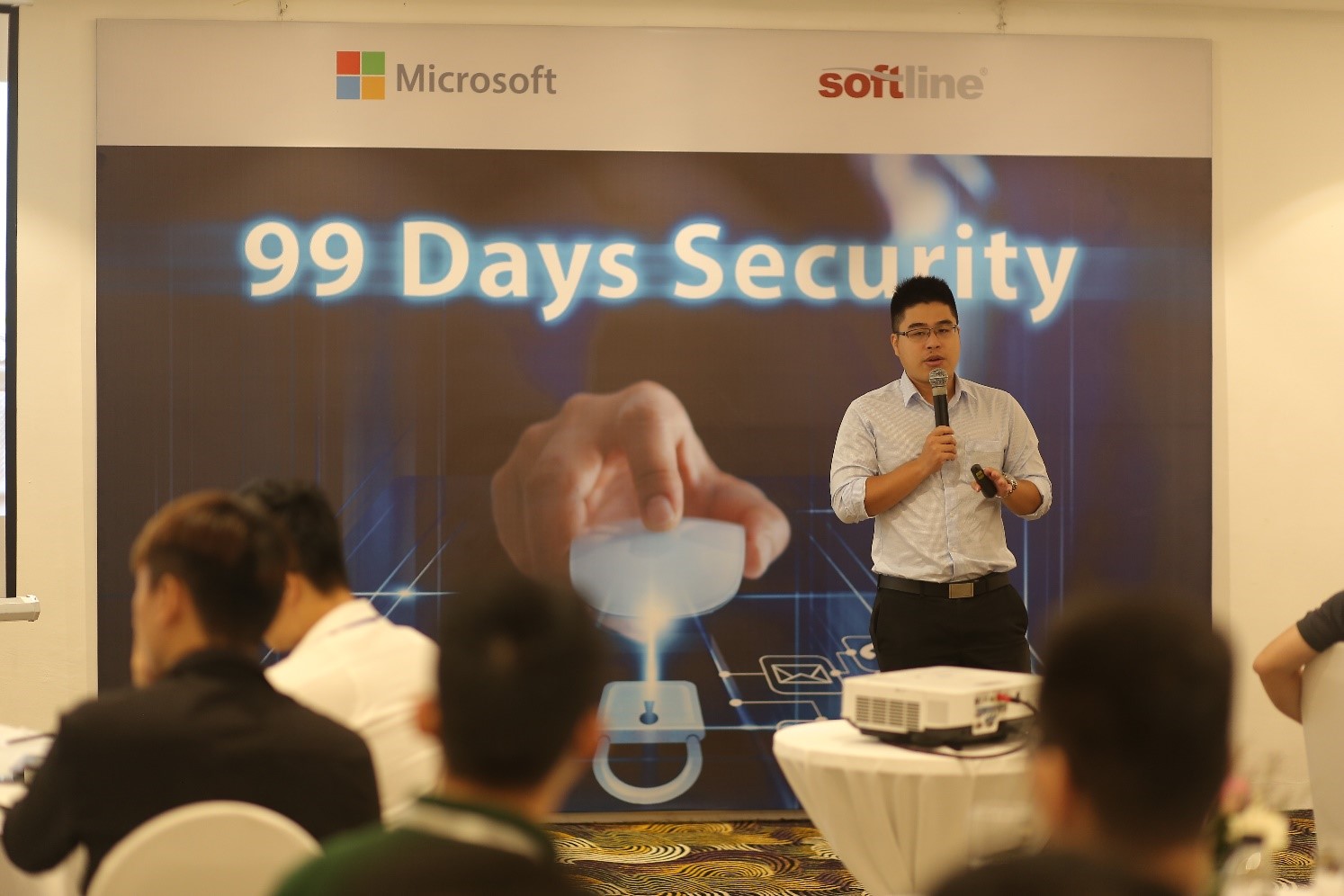 Mr Linh Trieu – Azure Solutions Specialist from Microsoft Vietnam was explaining about M365 which helped enterprises achieve the balance between the requirement of prompt adaptation in the digital transformation era and data security as a must.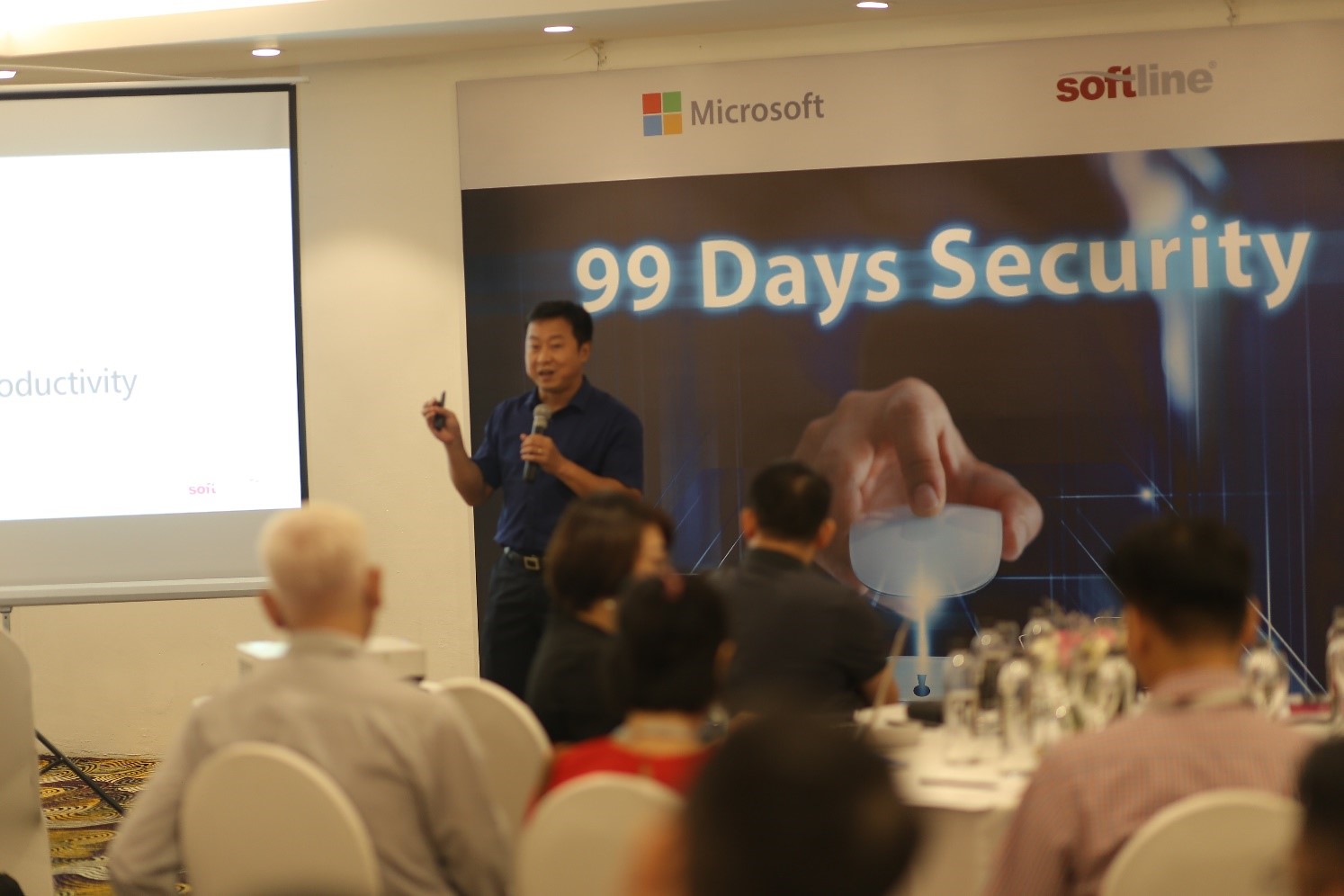 Mr Giang Nguyen – Softline Vietnam's M365 Solutions Expert gave participating clients deeper understanding on how M365 worked effectively on mobile devices.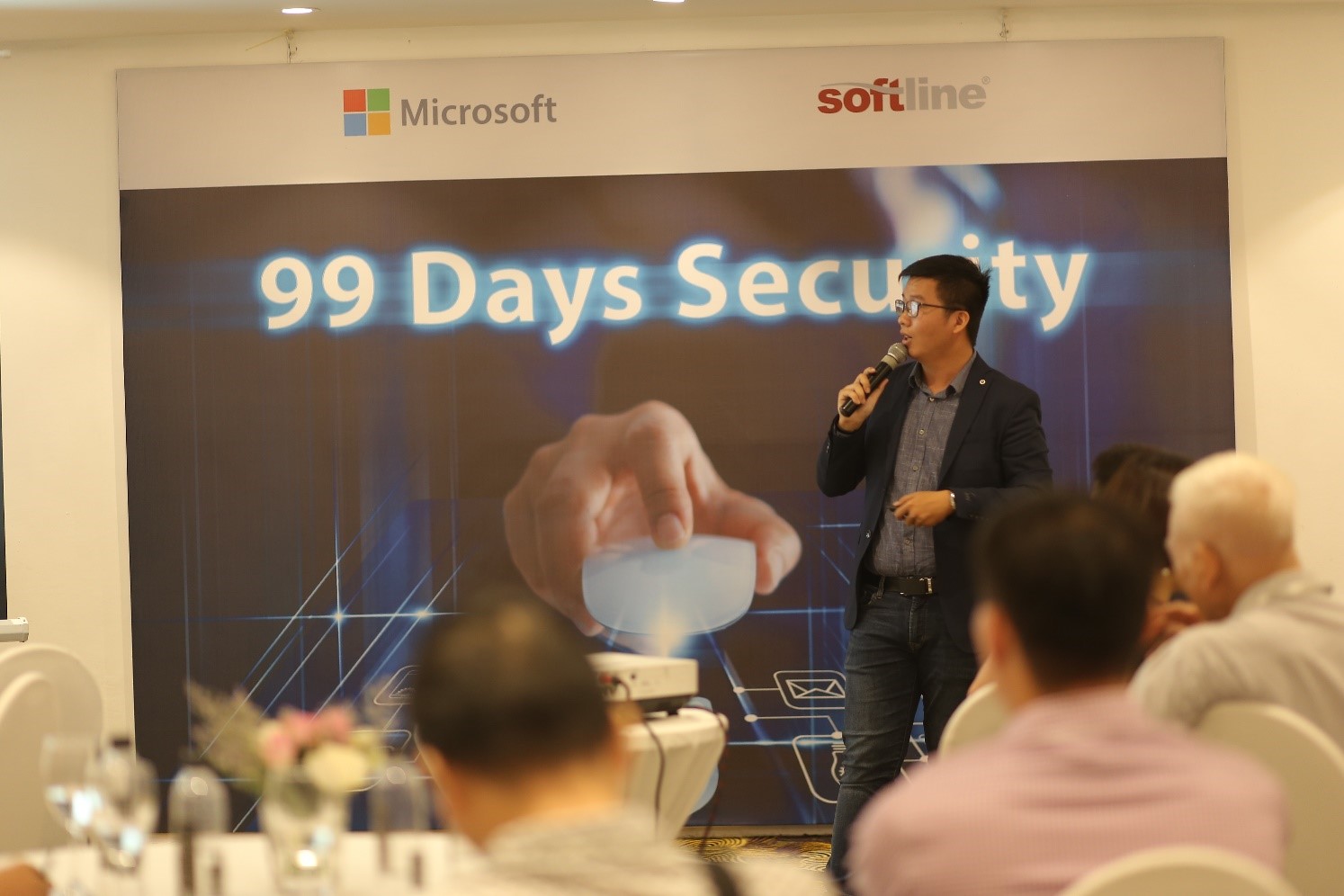 Mr Sang Pham - Softline Vietnam's Security Expert gave explanation on how M365 helped with data security in the most efficient way.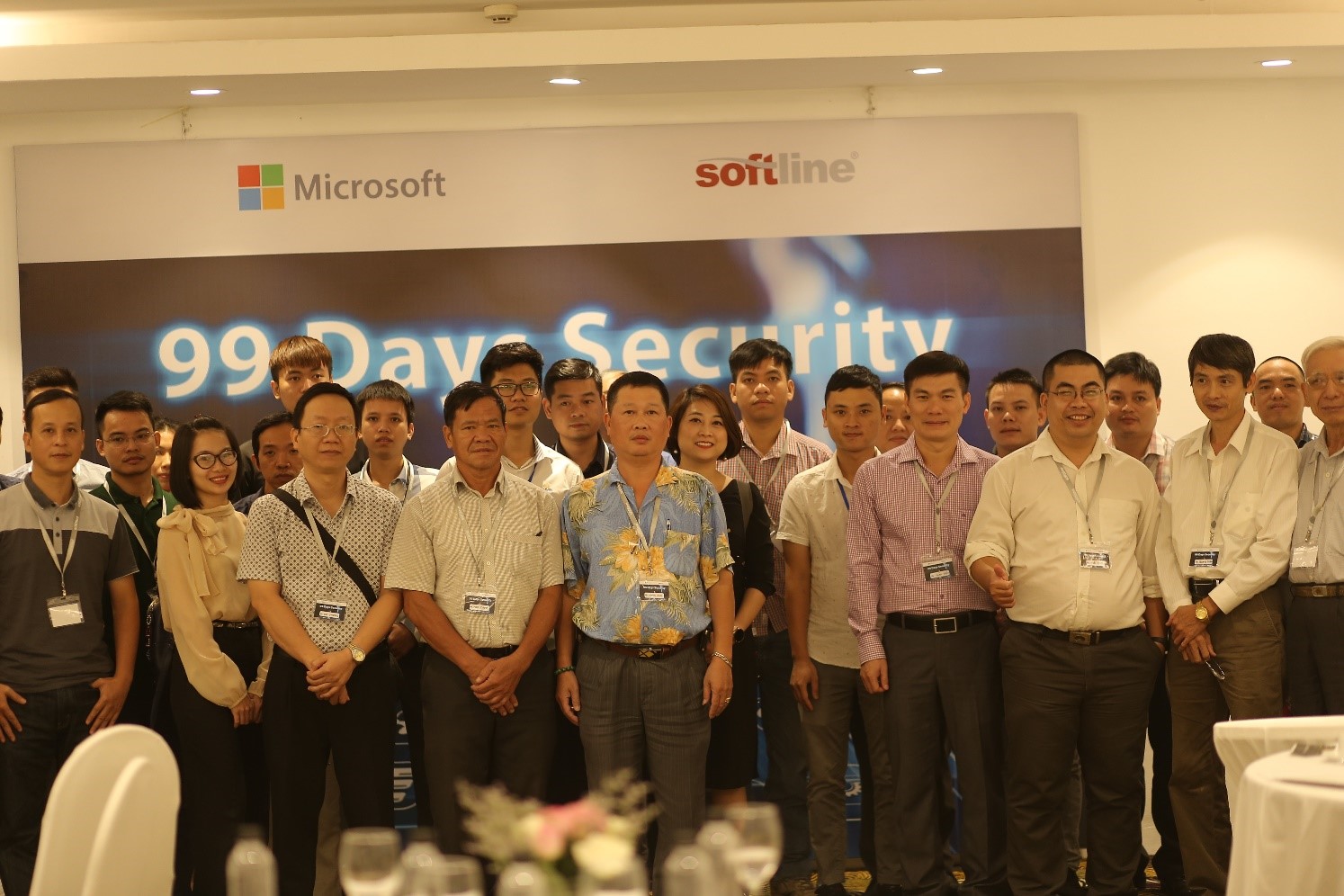 Group Photo
Softline and Microsoft – Organizers