In order to have stability in development, many enterprises are forced to update their management techniques and business models in line with the tendency towards computerization.
At many enterprises, it has been proved that though technologies are not direct factor in making money, they represent an excellent assistance tool for efficient customer acquisition, convenient control, and goal-oriented vectoring to present-day business models for enterprises of any scope. Multiple enterprises also consider the application of technologies as a competitive advantage and essential development factor.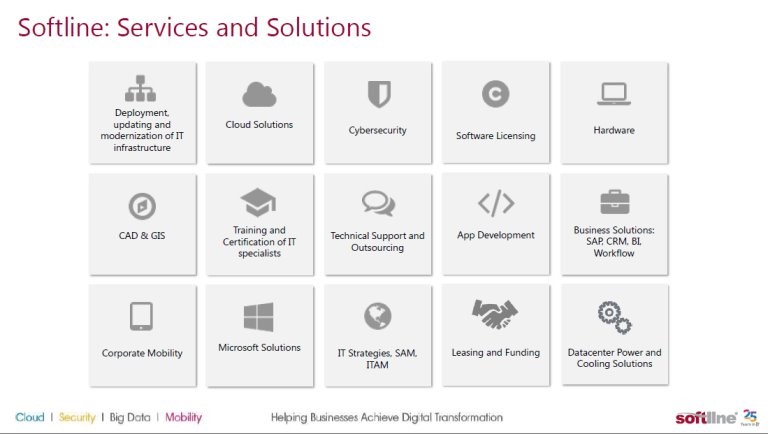 However, the process of transfer from old business management models to new ones is not easy or cost-neutral. Such cloud computing models as: IaaS (Infrastructure-as-a-Service), PaaS (Platform-as-a-Service), SaaS (Software-as-a-Service) or such technologies as: virtualization, joint work, confidentiality, mobile work etc. that many enterprises wish to integrate in their work, will help them to save a significant degree of maintenance expenditure, reduce headcount and, in addition, boost labour productivity.
The problem that enterprises usually face consists in the way of optimal and less risky application, deployment, and shifting from an old model to the cloud computing model. It is decidedly a challenging task. For example: every employee has their own smartphone; that is why, the most popular practice with them will be using personal communication devices in the process of work in order to perform such tasks as e-mail processing, website reviews, log-in to corporate networks etc., though manager will hardly be able to control all those devices, not to mention risks related to confidentiality in such work. Data is also a priceless property for any enterprise; therefore, when it comes to cloud computing and the enterprise has to post its valuable data on the Internet, it creates the security issue for the enterprise. Thus, the question arises here: Does the tendency towards cloud computing represent a 'double-edged knife'?
The answer is: "That is not quite the case". Because if the enterprise pursues the strict confidentiality policy and uses adequate well-developed technologies, cloud computing will show its great value.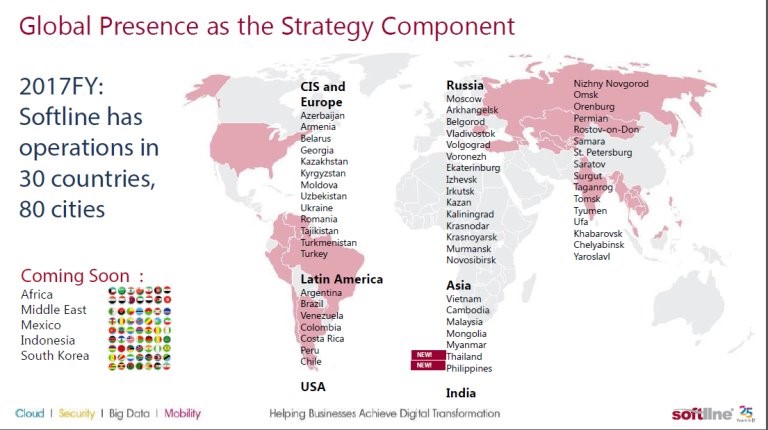 Softline is one of few global companies in Vietnam that help implement such transfer ещ enterprises of any scope. The company has over 60,000 customers in many countries ranging from private businesses to government agencies. In Vietnam, Softline cooperates with Microsoft in implementation of Microsoft Azure solution at enterprises while offering such services as: Azure IaaS, Azure ASR (Azure Site Recovery), and many others that are specifically designed for enterprises.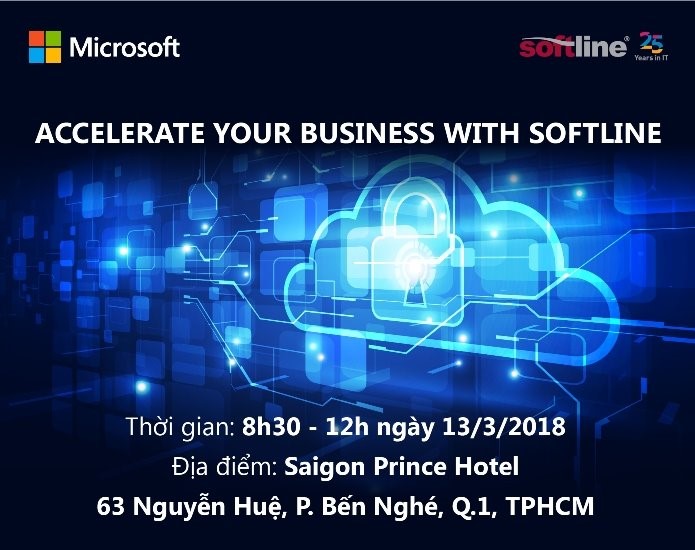 Soon (March 13, 2018 in Ho Chi Minh City), Softline will hold a workshop under the title 'Accelerate Your Business with Softline'. If your enterprise faces problems with management and ensuring data confidentiality or you wish to find a solution for cost optimization in data management or you are just interested in the hybrid cloud subject-matter and cloud computing safety, then this workshop will be able to provide you with plenty of useful information.