As schedule, we organize online webinar monthly basis for different topics providing useful knowledge about technology trend & application which help enterprises gradually transformed business in the digital era. We chose the title named "Easy-built Business Process With Power Automate" for this webinar aiming to introduce the powerful solution available in Microsoft/Office 365 package. Based on the templates, Power Platform enabling business to create and deploy tailored apps easily depend on business nature and demands.
A recent Smartsheet report revealed that 69% of employees believe automation reduces wasted time in the workplace, while 59% of employees believe they could save over 6 hours each week if automation performed repetitive tasks for them. repeat is automated. In fact, automatic processes help employees free up time, promote their abilities for higher value work, contribute more to company development.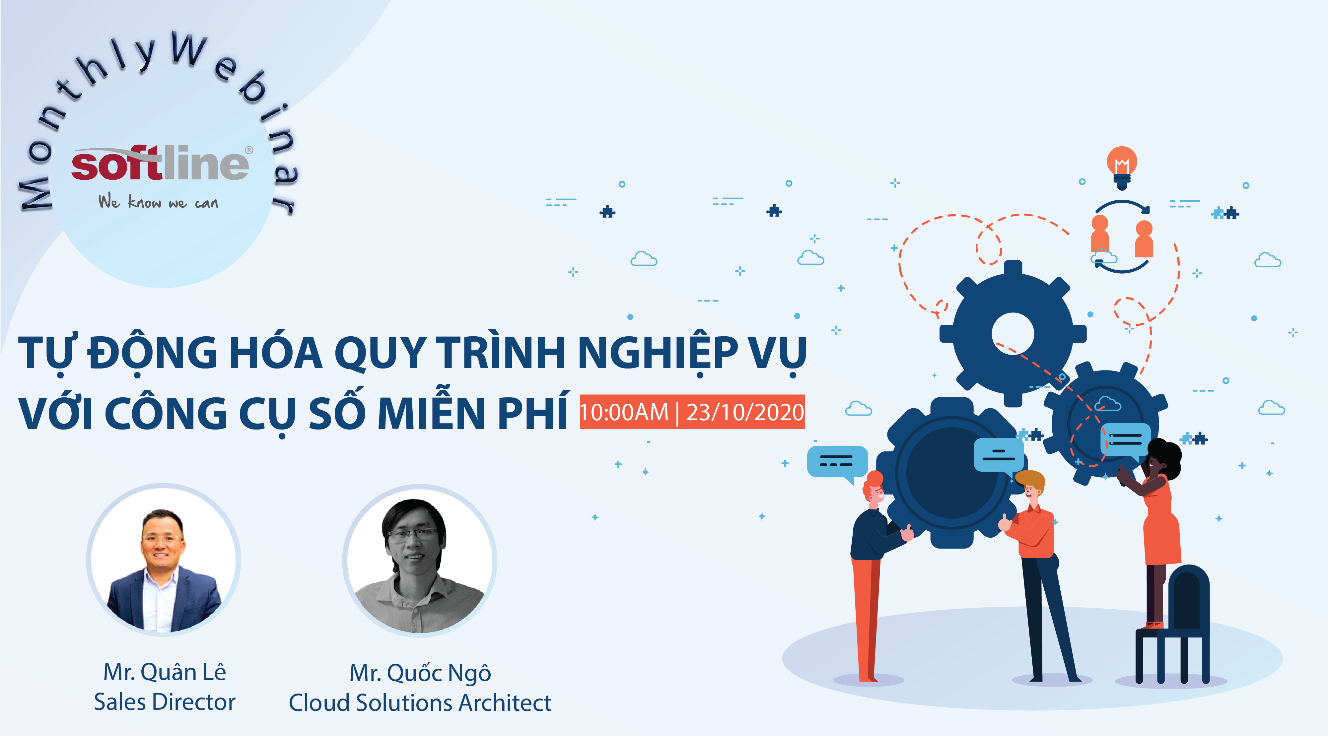 Opening the webinar, Mr. Le Duc Quan – Sale Director in the North of Vietnam shared the status of digital transformation and highlight some points that why we need to accelerate this journey.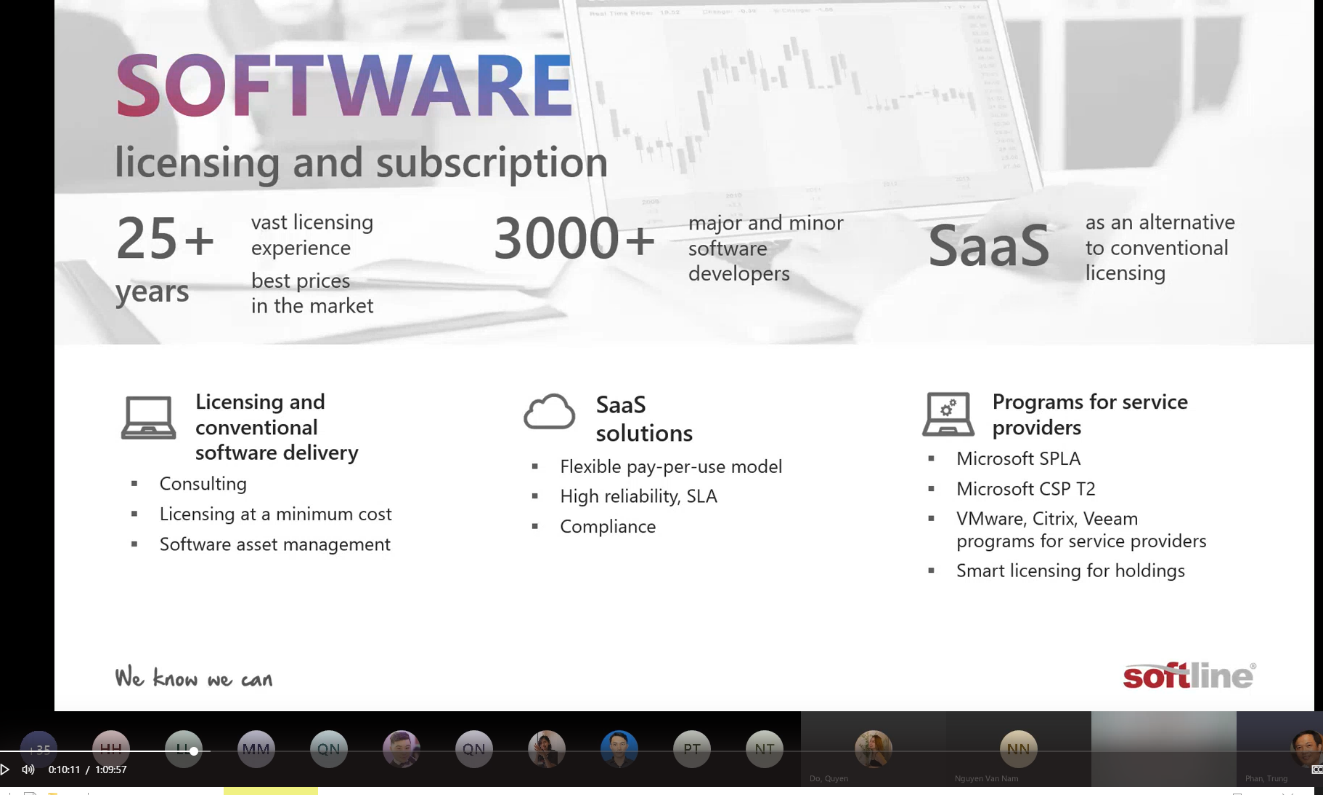 Entering to the main part, Mr. Ngo Duc Quoc –Cloud Solution Architect introduced the Power Automate with demo to instruct how we build automated process like Annual leave process, Staff expense approval process…. (for customers has Microsoft or Office 365, this application is free add-on.)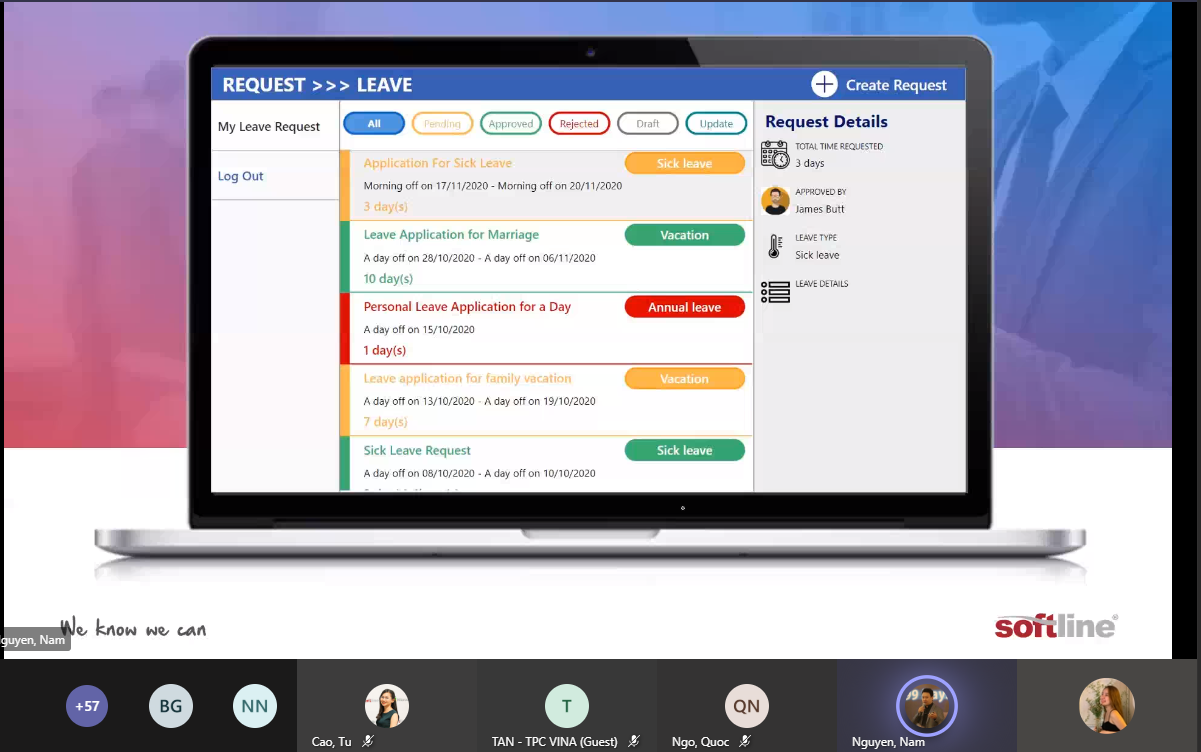 Before ending the webinar, we got the excitement and many questions from audiences in FQA session. It is our honor and astronomical motivation to conduct more practical topics with latest update technology trend.
As a leading software solution provider in Vietnam, Softline is confident to have solid experiences and high-qualified IT team to support local company to outreach beyond domestic market.
Let subscribe and follow us on our official fanpage to receive notifications for upcoming webinars and update latest tech news also on:
https://www.facebook.com/SoftlinegroupVietnam
Contact us: