Softline is honored to have the following speakers participating in this webinar: Mr. Trung Phan – Sales Director from Softline; Ms. Michelle Vu – Channel Development Manager and Mr. Hieu Dang – Technical Partner Manager from NetApp.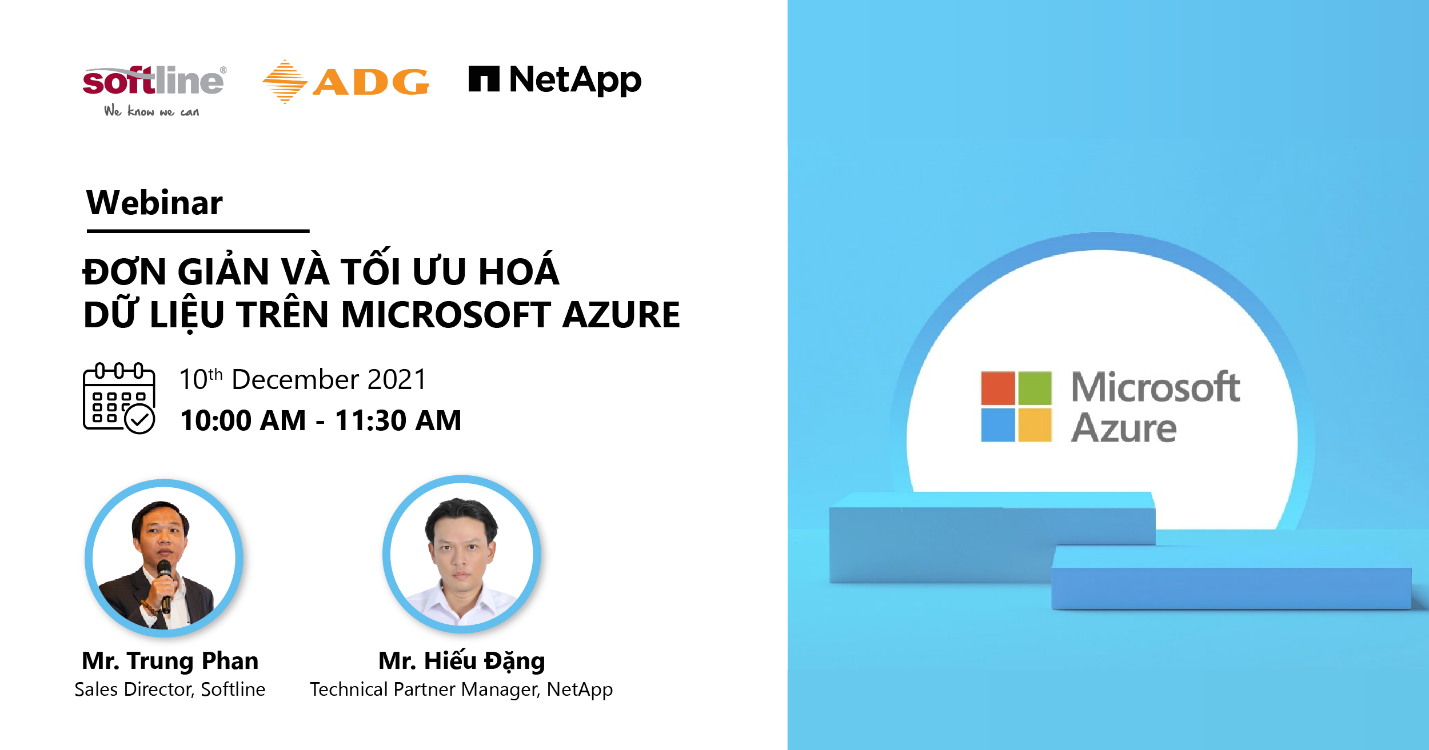 Nowadays, with the explosion of data and the rapid development of technology, taking advantage of cloud computing in business management has become increasingly popular and vital for all businesses. To catch up with this trend, many businesses have moved part of their systems to the cloud or even combined multiple cloud platforms to improve flexibility and increase scalability without upgrading infrastructure. However, this combination also has many limitations such as network security risks, backup inability and data management difficulties, and so on.
Understanding the above difficulties, throughout the webinar, Softline introduced customers to a range of NetApp solutions for secure and effective data management in the cloud. NetApp is known as one of the leading companies that specializes in helping customers get the most out of their data with industry-leading cloud data services, storage systems, and software. Recently, this company has been recognized as a Leader in the 2021 Gartner Magic Quadrant for Primary Storage.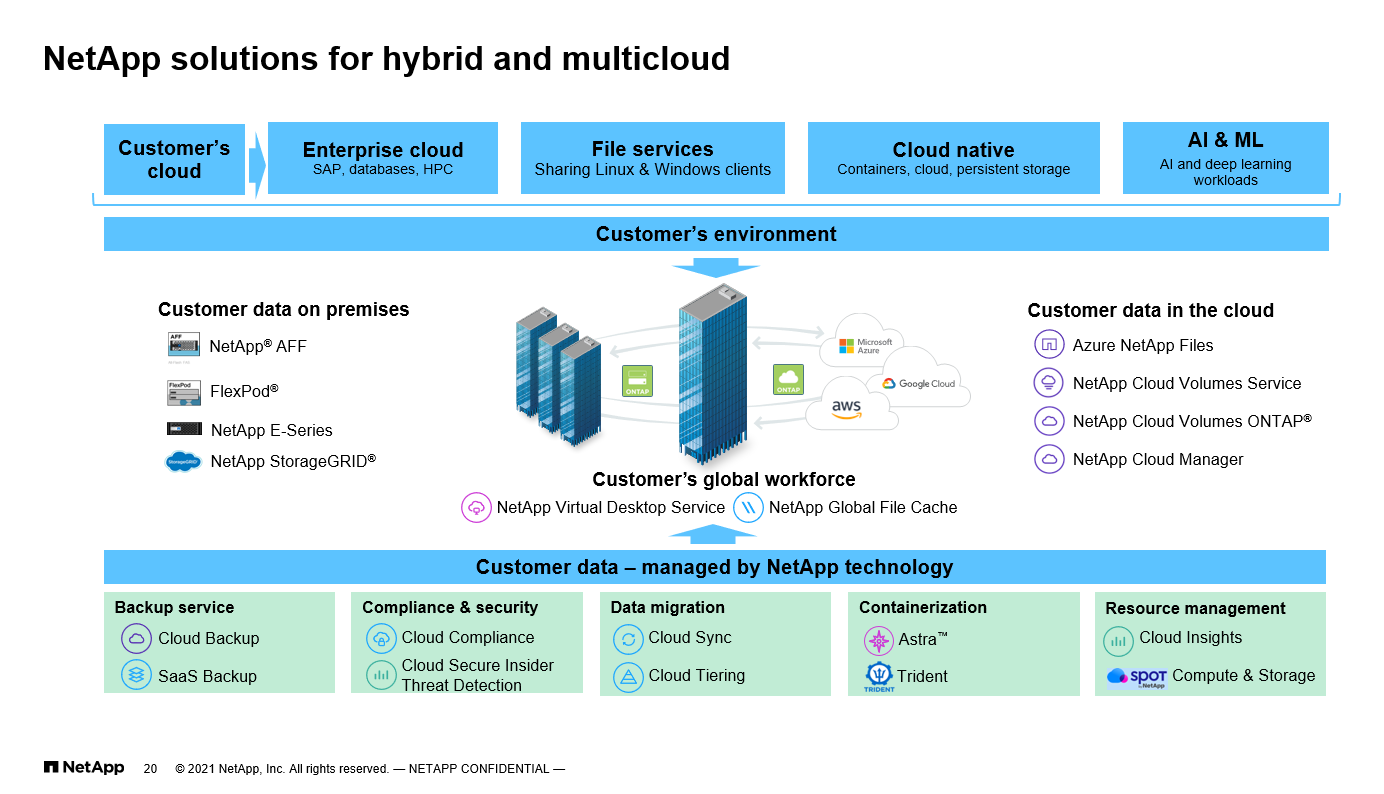 At this webinar, Mr. Hieu Dang shared 3 most outstanding products from NetApp:
NetApp Cloud Volumes ONTAP: is a cloud-based data management service built on NetApp ONTAP storage software, offers a supervisor universal storage platform that addresses your cloud data needs. Having the same storage operating system in the cloud and on your premises extends the value of your data fabric without having to train your IT staff in all-new methods to manage your data. Cloud Volumes ONTAP provides a data storage solution on AWS, Azure and Google that fits many different customer requirements, and this data management software delivers control, protection, and efficiency to your data with the flexibility of the cloud.
NetApp Cloud Manager: is a centralized system for viewing and managing your on-premises and cloud storage, supporting hybrid, multiple cloud providers and accounts. The system empowers IT professionals to provide their internal and external users with optimized cloud storage services. You can unify and control multiple NetApp ONTAP storage systems, on your premises and in AWS, Azure, and Google Cloud. Moreover, it helps to allocate optimized storage capacity for internal and external customers with automatic capacity scaling as well as automate and orchestrate cloud storage operations with RESTful API support and integrations with other NetApp cloud management systems.
Azure NetApp Files: is an Azure service, delivered by Microsoft and built on NetApp's industry-leading ONTAP technology. The service allows customers to move their NFS file-share workloads into Azure – even legacy applications – without rearchitecting their applications. Users can reduce their cloud migration from months or years to days or weeks. Azure NetApp File eliminates the need for time-consuming and expensive architectural change, delivering an easy way to seamlessly provision file-based workloads in Azure and helping organizations to meet their cloud mandate in a record time.
Some highlights from the webinar: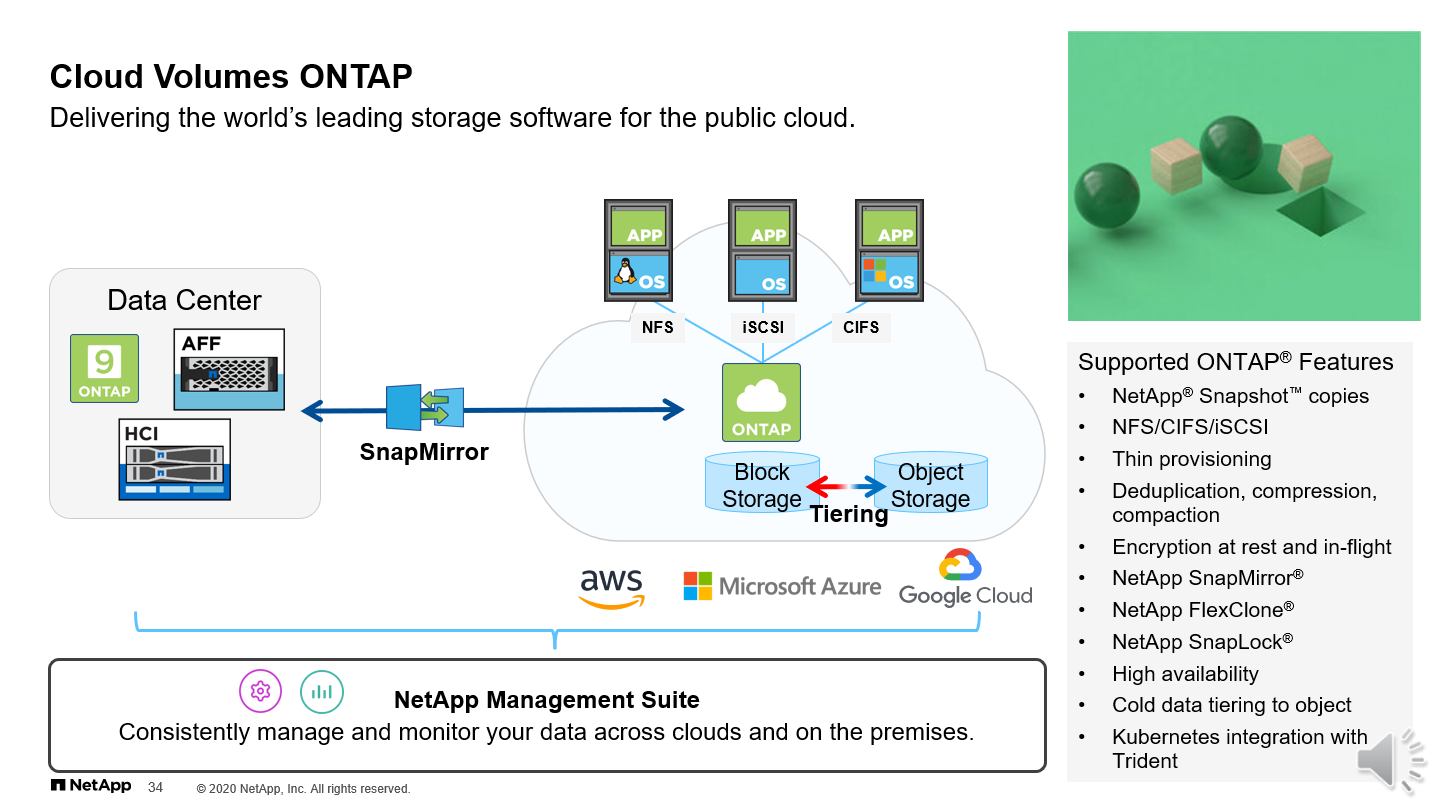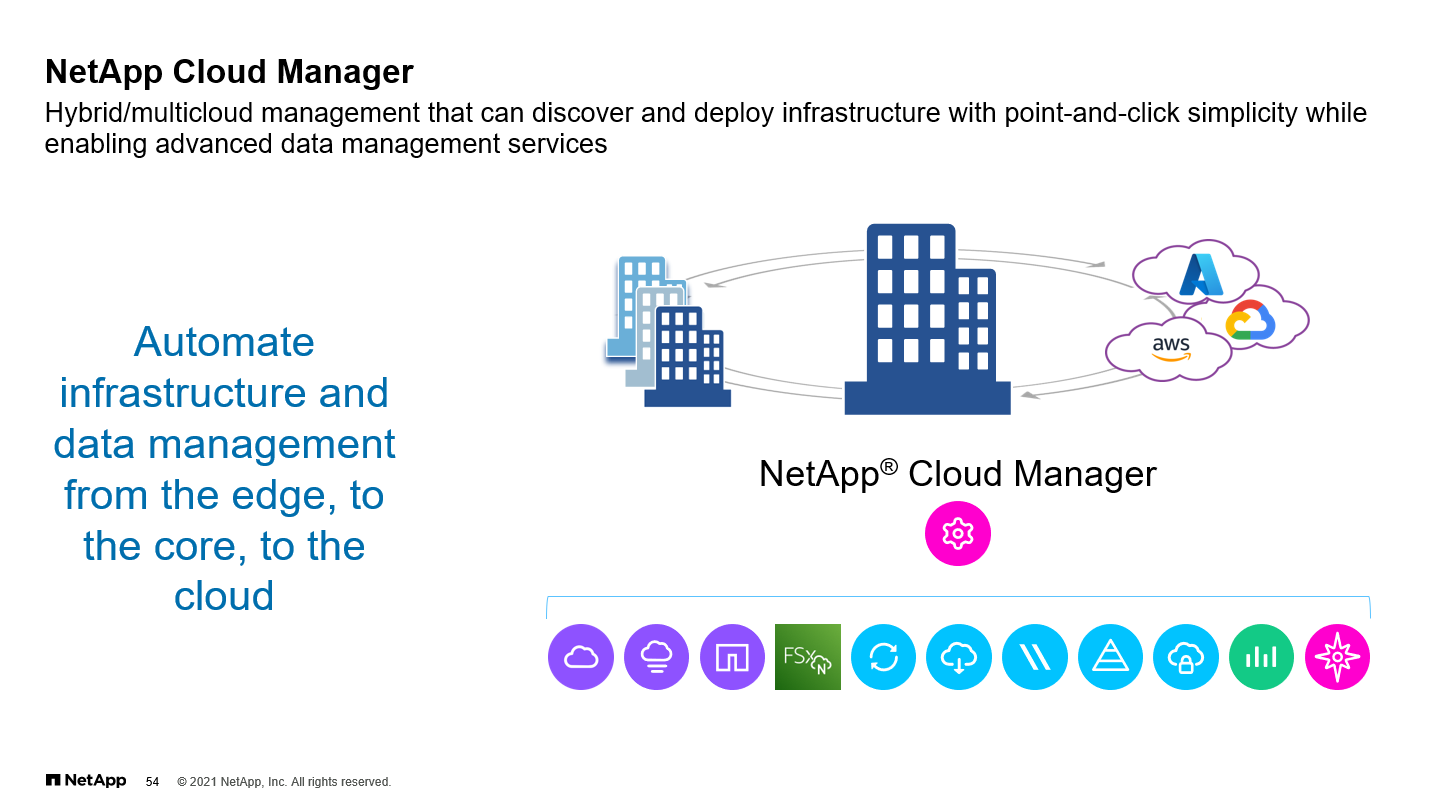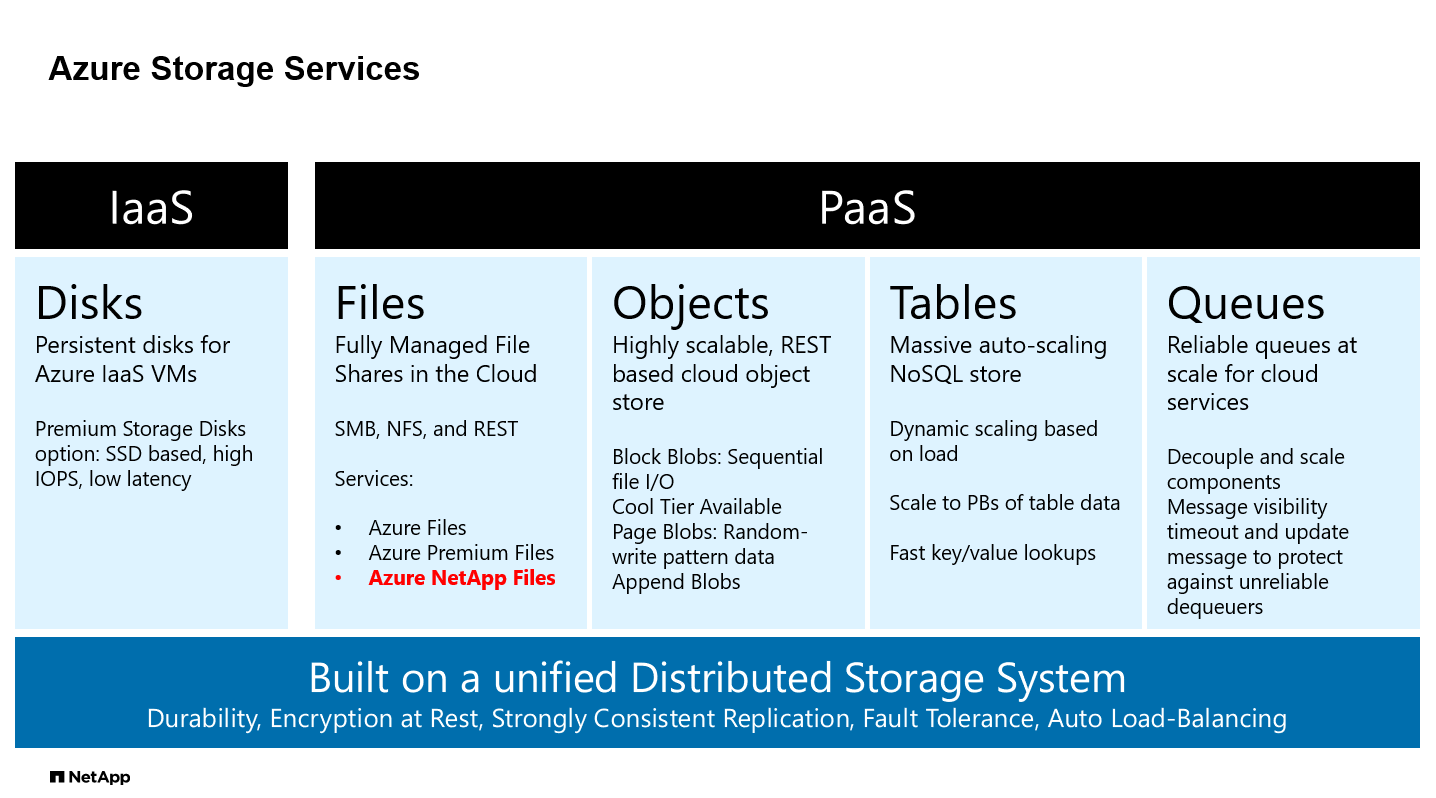 Please contact Softline to receive the webinar's recording and get in-depth consulting on NetApp solutions!
Contact Information:
E: info.vn@softlinegroup.com
T: (+84 28) 6680 5926 / (+84 24) 625 37348