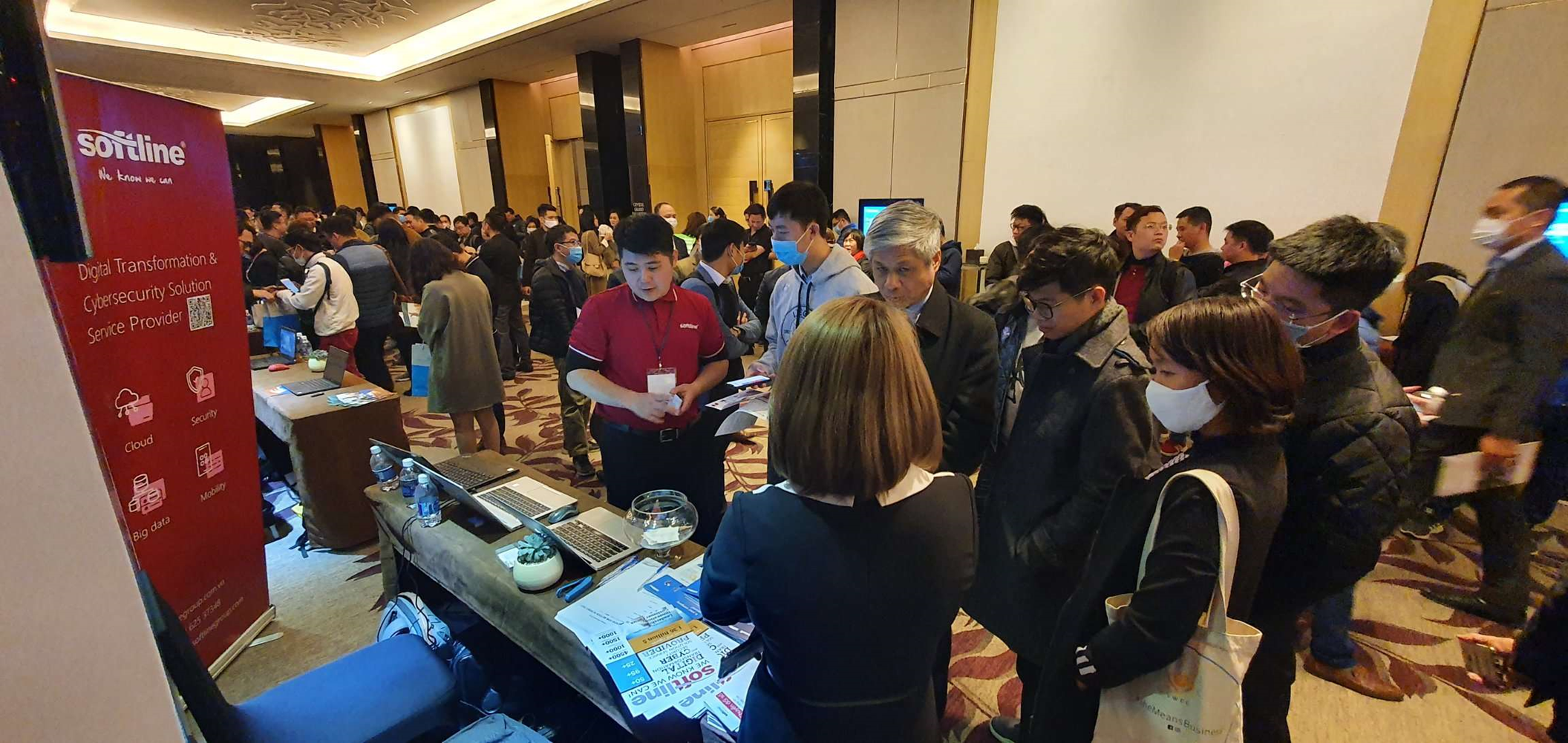 As a guest in Business for Better Summit – a mega technology event organized by Microsoft on January 7th, 2021 at Lotte Ha Noi, Softline has a chance to meet and discuss on the latest technologies as well as how to enhance customer experience in digital transformation with more than 500 IT experts and leaders from different disciplines.
According to our previous webinars, we found out workflow automation is important to retail companies, yet it might cost thousand of dollars to build a simple internal application that can work smoothly. This is considered an extensive cost to small and media businesses. Understand that difficulty, Microsoft has brough Power Platform to the market which helps to build automated applications with no code at all. Taking advantage of the above technology, Softline has successfully used Power Automate and Power Apps from Power Platform to create 5 automatic workflows including: Employee Leave Process, Business Travel Approval Process, Staff Expense Approval Process, Employee Health Declaration and Shared Resource Booking Process. We brought these processes to the event so attended guests can experience our demo versions.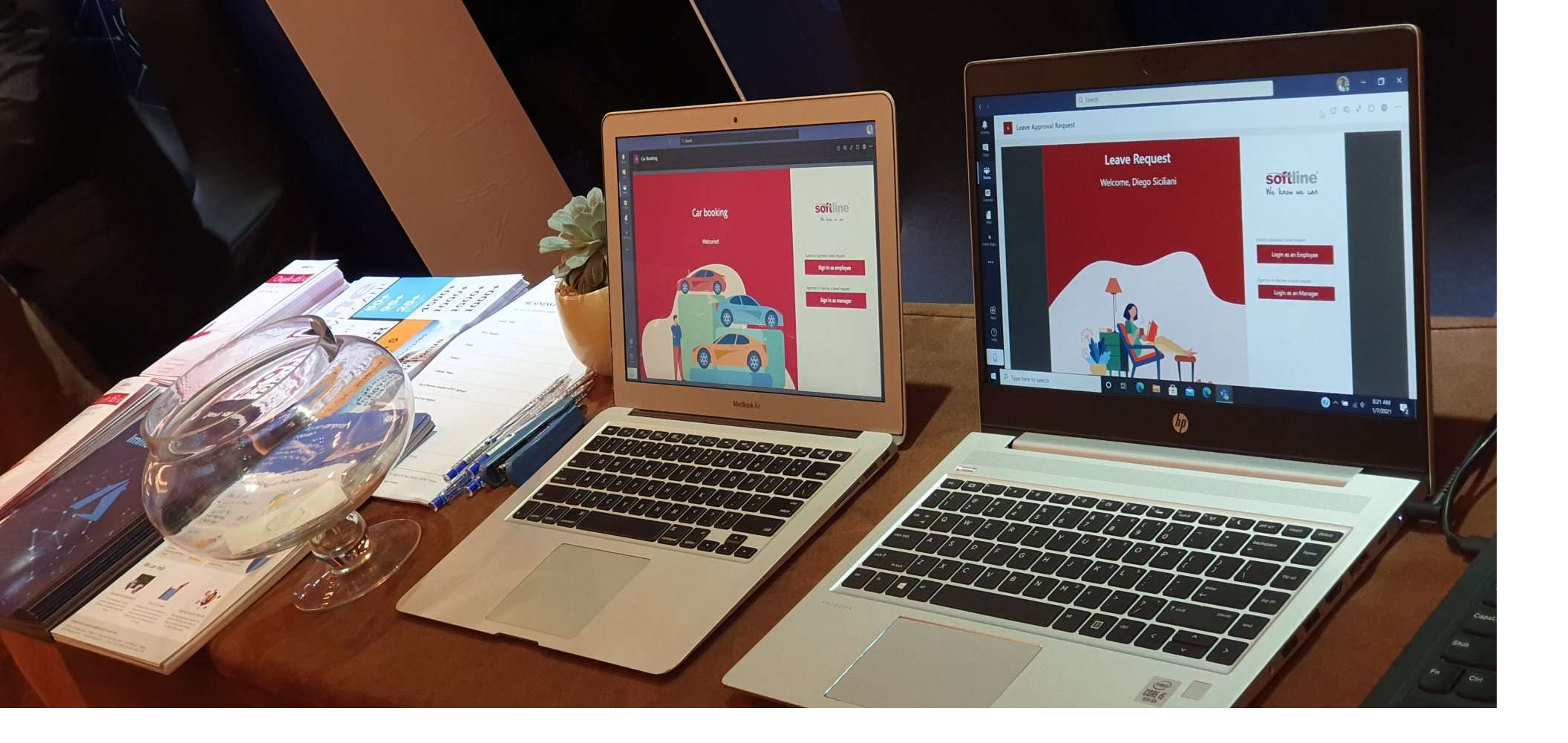 Beside transforming traditional workplace into remote workplace, cybersecurity is also an issue concerned by many enterprises. Where do security threats come from? Is the deployment process costly? What is the right solution for the current operation? Yes, there are hundred of questions when it comes to cybersecurity and they are all answered interestingly at Softline's booth since we organize a Quiz Game session with lots of useful information related to cybersecurity and Microsoft 365. This is also an opportunity for us to listen to our customers' concerns about digital transformation. Therefore, we can improve day by day and bring the most effective, cost-efficient, and optimal technology services to our customers.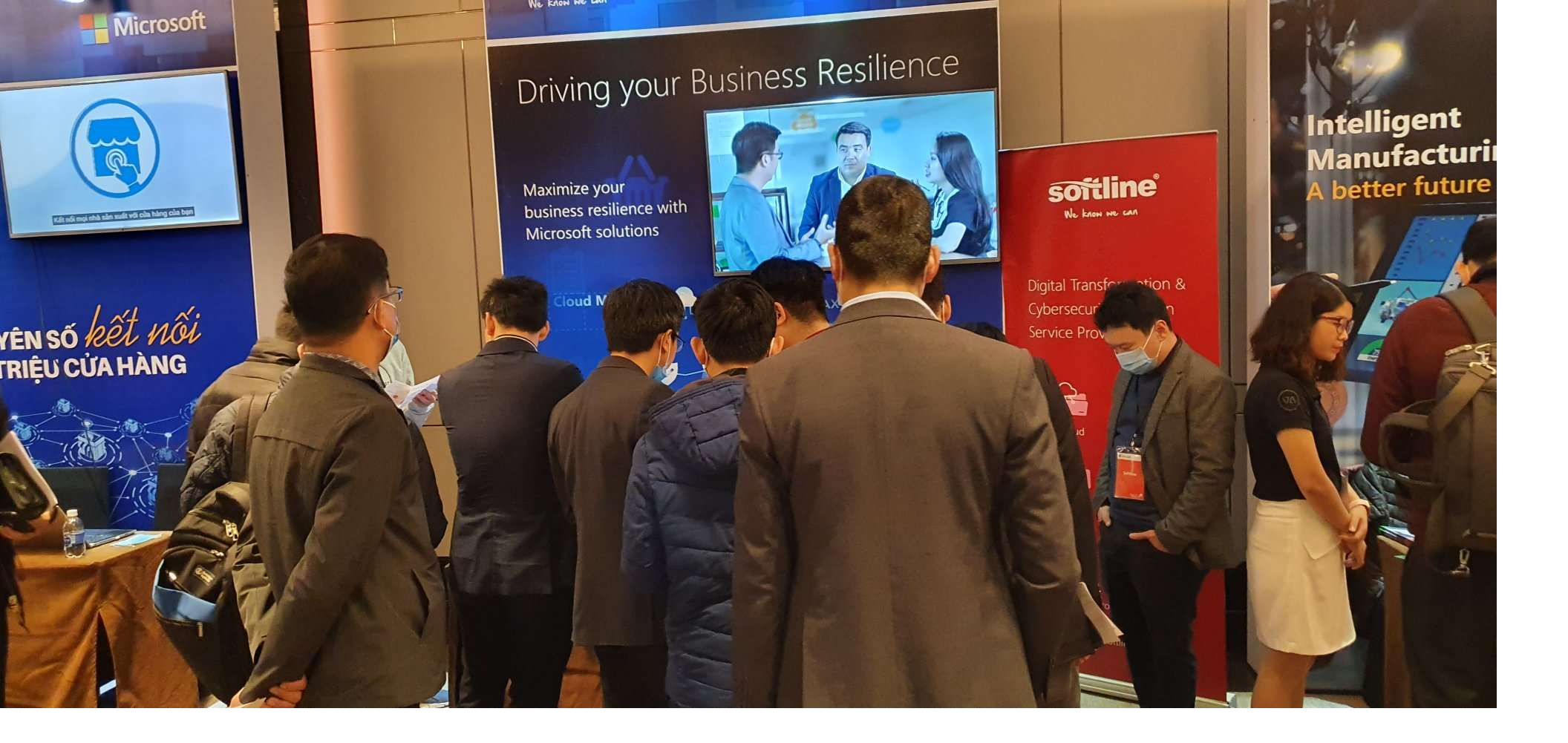 At Business for Better Summit, Softline's Security Practice Lead is an honor speaker to share about Microsoft Security. In fact, recent cyber attackers not only pay attention to large corporations but also find small and medium businesses seem to be a "lucrative bait" to attack. In his presentation, Mr. Pham Minh Sam pointed out some common flaws in business operation system and shared ways to protect company's system from outside and inside threats which cause tremendous loss for enterprises.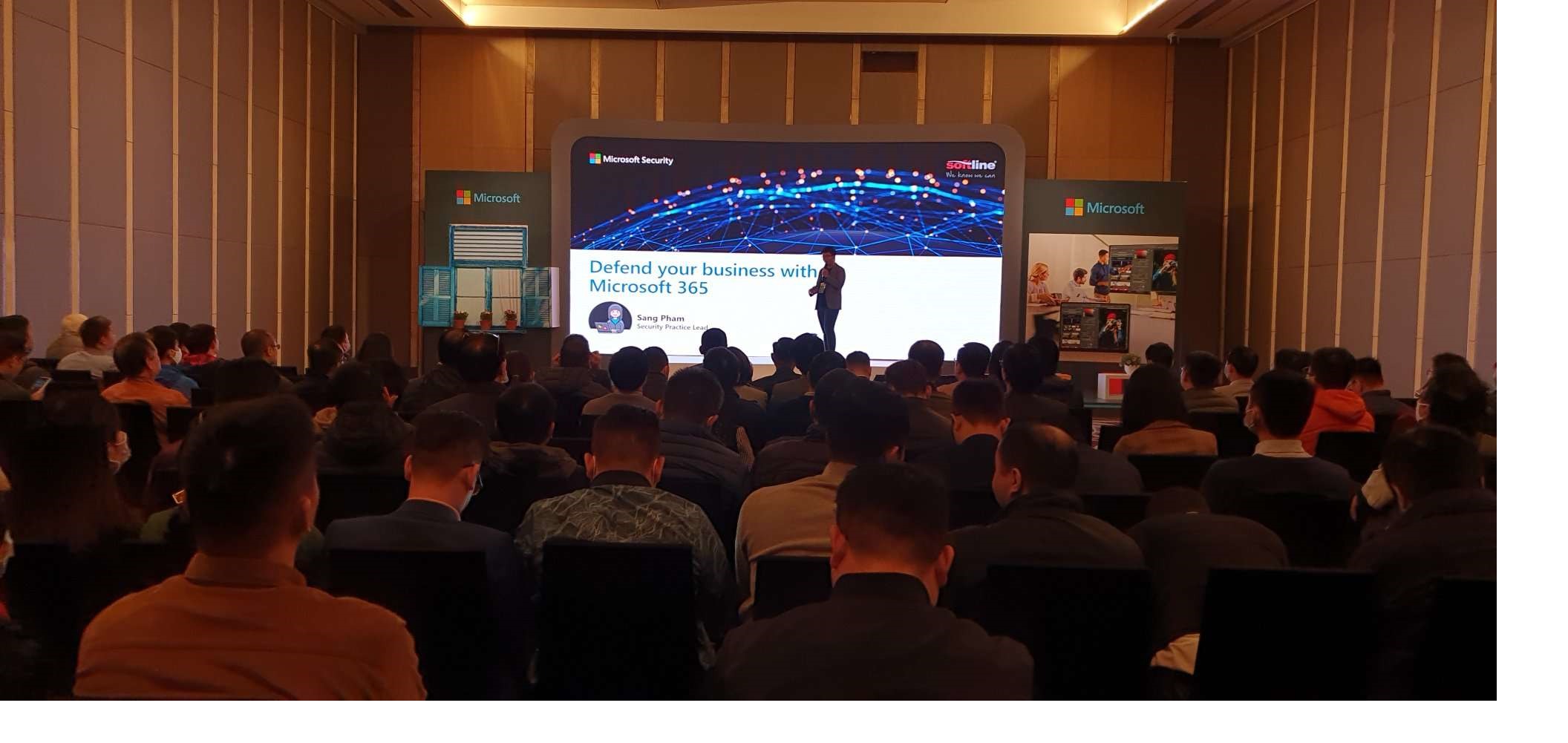 Softline hopes you find the event helpful and has found out which solution is best fit for your organization. Please contact us to get effective, safe and cost-efficient digital transformation plan consultation and implementation for your organization.
Hotline: (+84 28) 6680 5926/ (+84 28) 6680 5397
Email: info.vn@softlinegroup.com