Softline Holding plc began trading under the brand name Noventiq after divesting part of its business in October 2022.
On September 16, 2022, at Liberty Central Hotel in Ho Chi Minh City, Softline and major technology partners in digital transformation successfully conducted the event "Create Your Digital Banking with Softline".Through a combination of online and offline organization, the event has attracted the attention of large enterprises in the banking and financial services industry (FSI) throughout the country.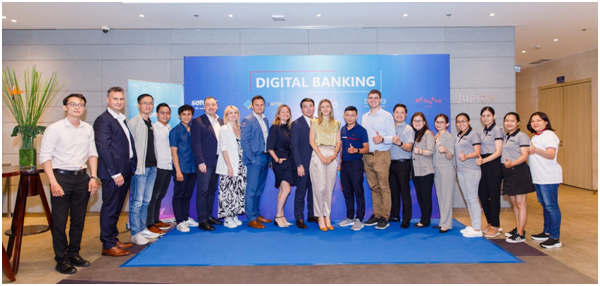 The hybrid event "Create Your Digital Banking with Softline" attracts the attention of FSI businesses across the country
"Digital Banking" has become a widespread practice among FSI businesses. With the ubiquity and steady growth of digital service models, customers have more options than ever before. This indicates that the competition between banks is escalating. This is also the time when companies must have a complete plan and understand how to select the most appropriate digital solution to meet client expectations.
Mr. Ilya Anzhiganov, Vice President APAC, Softline, opened the event by discussing how the most recent developments and changes in the digital banking industry have impacted business performance. Mr. Ilya also emphasized that "in the context of an increasing number of banks investing in the digital model, financial institutions must possess an optimal system that enables the rapid and flexible digital transformation of service processes and contributes to enhancing the customer experience."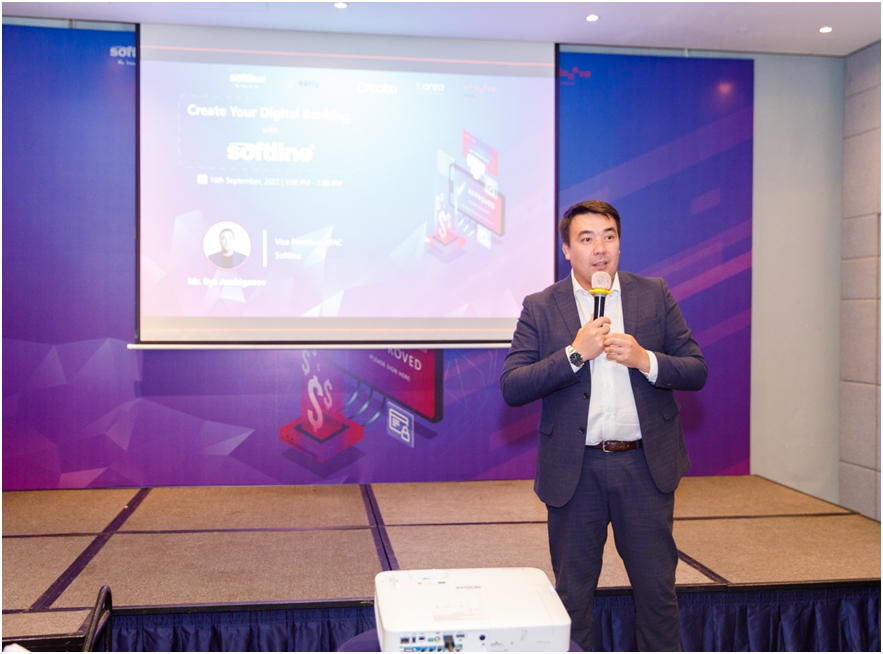 Mr. Ilya Anzhiganov, Vice President APAC, Softline shares customer service trends in the digital age
Therefore, in order to keep up with trends in customer service in the digital age, many banking and financial institutions have begun to pay more attention to modern technologies to develop applications, helping to automate digital-based processes. This has become an important next step chosen by the majority of financial organizations in Vietnam.
Also in the opening, Mr. Quan Le, General Director of Softline Vietnam, through a video call from Hanoi, mentioned that currently in application development solutions, No-Code is the prominent platform with outstanding features that allow the freedom to develop business ideas and do not require the user to have coding experience.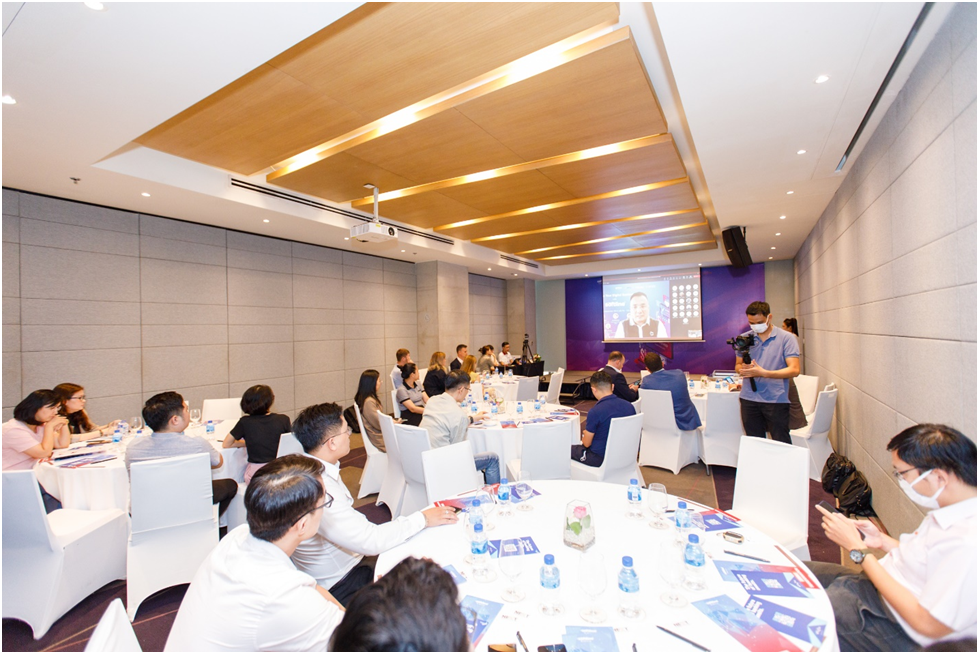 Mr. Quan Le, General Director of Softline Vietnam, discussed the benefits of the No-Code solution
This is the essential content introduced at this event to assist organizations in efficiently digitally transforming and optimizing the customer experience. Businesses can therefore improve client retention and bring up customer lifetime value.
Mr. Nikita Trubetskoy, Microsoft Services Director APAC, Softline addressed the main areas of digital transformation for banks following the eventopening.
Healso demonstrated the whole digital transformation solution process used by businesses, including CRM, Front-office, Middle-office, and Corporate services. With this overview, organizations may determine which activities to prioritize in order to improve the customer experience.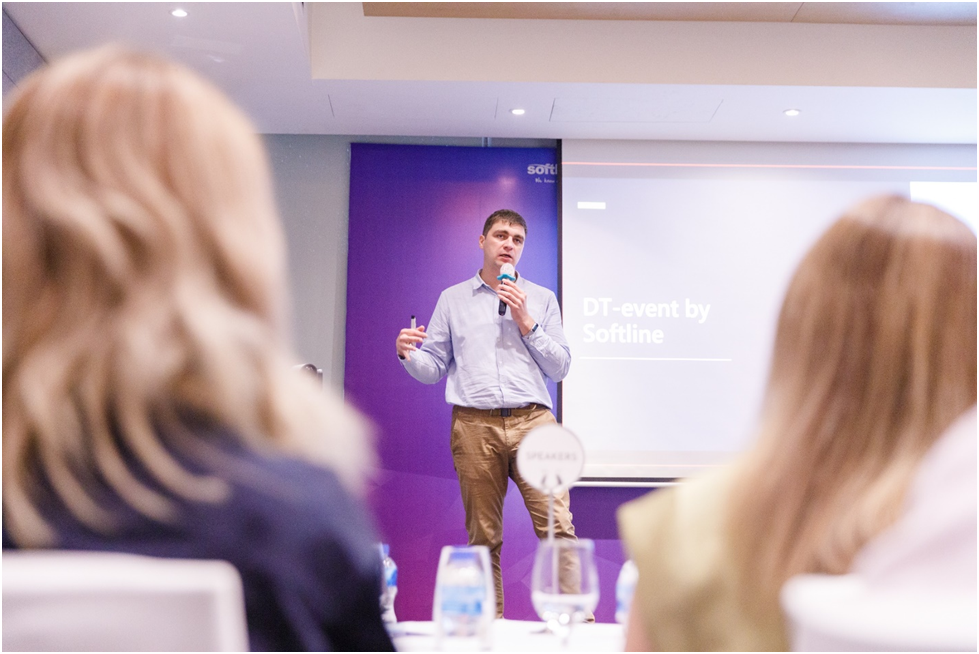 Mr. Nikita Trubetskoy, Microsoft Services Director APAC, Softline presented the digital transformation solution model
Continuing the event, Ms. Vic Omelchenko, Chief Executive Officer, Banza, presented an overview of the customer experience. Thereby, she mentioned six main expectations of customers when using bank services, including(1) Targeted and personalized experiences, (2) Frictionless omnichannel interaction, (3) End-to-end two-way communication, (4) Consistent response, anytime, anywhere, (5) Authentic value-additive offering, (6) Transparency and protection against risk.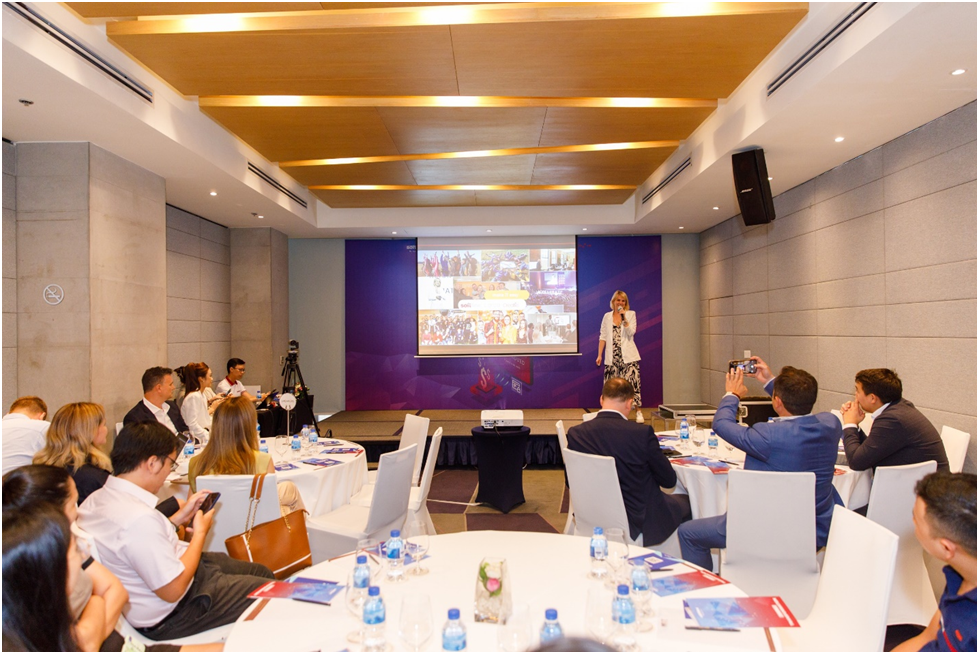 Ms. Vic Omelchenko, CEO, Banza shared about Banza's product ecosystem
To ensure that the above expectations in customer service are met, Ms. Vic Omelchenko introduced Banza's Big Data-based ecosystem of digital tools and customer-centric CRM, now rolled out through more than 300 digital transformation projects in banks around the world.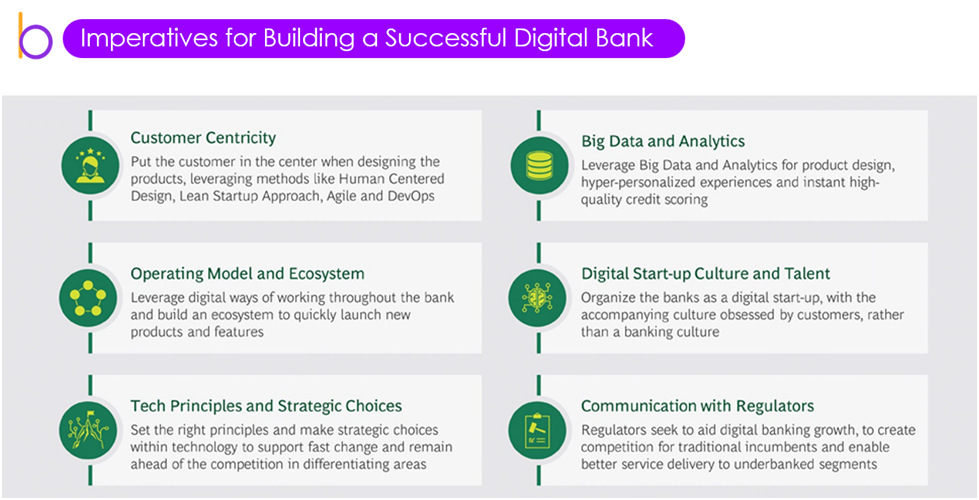 Banza's customer-centric digital banking solution ecosystem
In the next phase, Mr. Alex Donchuk, Senior Vice President, Creatio pointed out that the competitive landscape for banks today is becoming extremely challenging. Alex said that by 2025, 40% of the revenue of traditional banks today will fall into the hands of emerging digital banks (according to McKinsey).Therefore, Mr. Alex especially focused on how No-Code technology can help banks develop applications more quickly and flexibly to keep up with today's competitive pace.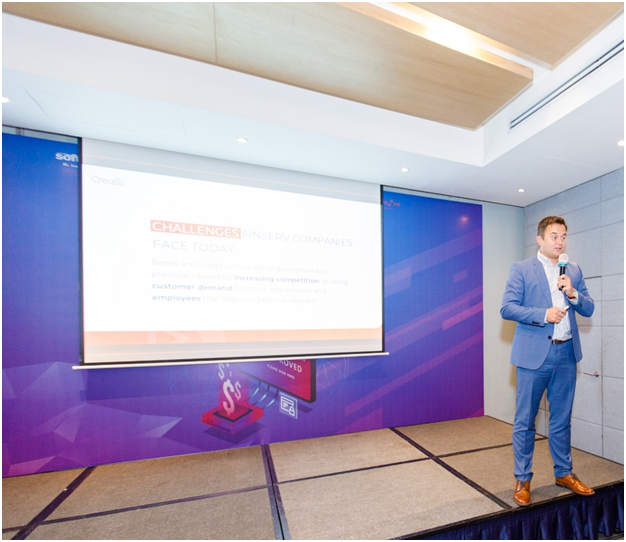 Mr. Alex Donchuk, Senior Vice President, Creatio gave an in-depth presentation on No-Code technology
In addition, Mr. Alex also showed another useful fact of No-Code technology that banks can amplify workforce skills with new technology tools—from learning platforms to AI decision support—to empower new roles and new ways of working.
In the next part, Mr. Vu Hoang Hai, Operational Manager, MoneyCat demonstrated to all guests the entire process of implementing No-Code technology in banking services, from customer onboarding to loan confirmation, through MoneyCat's success story when using the Creatio solution.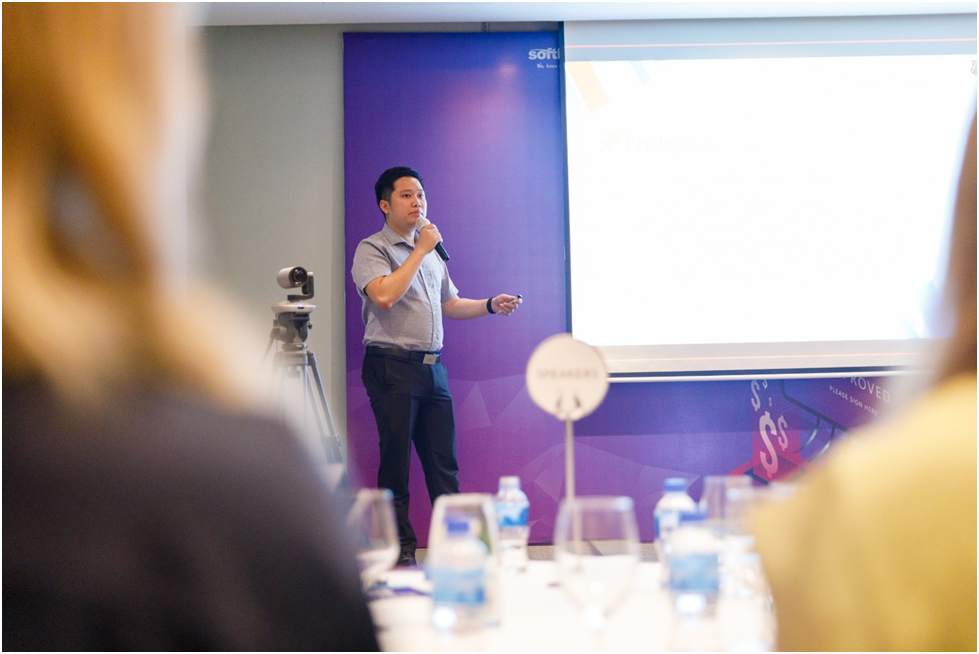 Mr. Vu Hoang Hai from MoneyCat shared his success story when using the Creatio service
MoneyCat is currently among the top five lending applications in Vietnam, with 450,000 customers, due to its continuously enhancing automated technologies on the No-Code platform.
Then, Mr. Vladimir Stojić, Head of Presales and Ecosystem, NF Innova brought a breakthrough perspective on the strategy of increasing customer engagement through customer touchpoints in the digital environment.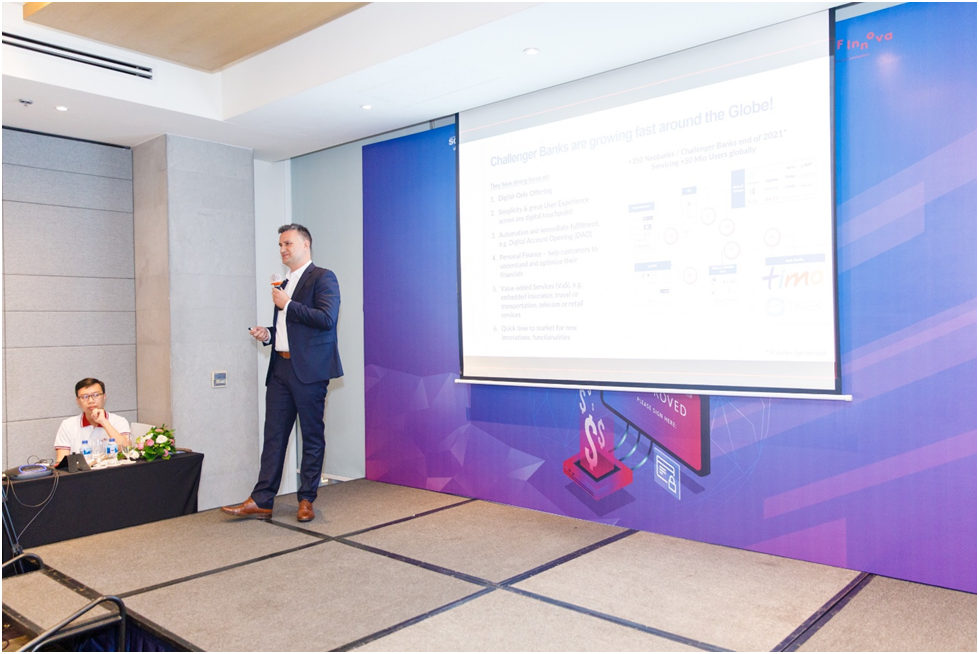 Mr. Vladimir Stojić, Head of Presales and Ecosystem, NF Innova provides a customer engagement strategy in the digital environment
To implement this strategy, Mr. Vladimir introduced anomnichannel management platform called FINTENSE. This is a management system that allows automating all service processing processes in the bank with advantages such as (1)A single digital platform for all banking customers, (2) Enhancing legacy core banking functionality, (3) Simple Segmentation, (4) Real-time Automation and Orchestration, (5) Integrated Personal Finance Management tool, (6) Advanced Functionalities leveraging on Augmented Reality, Artificial intelligence and Open Banking API.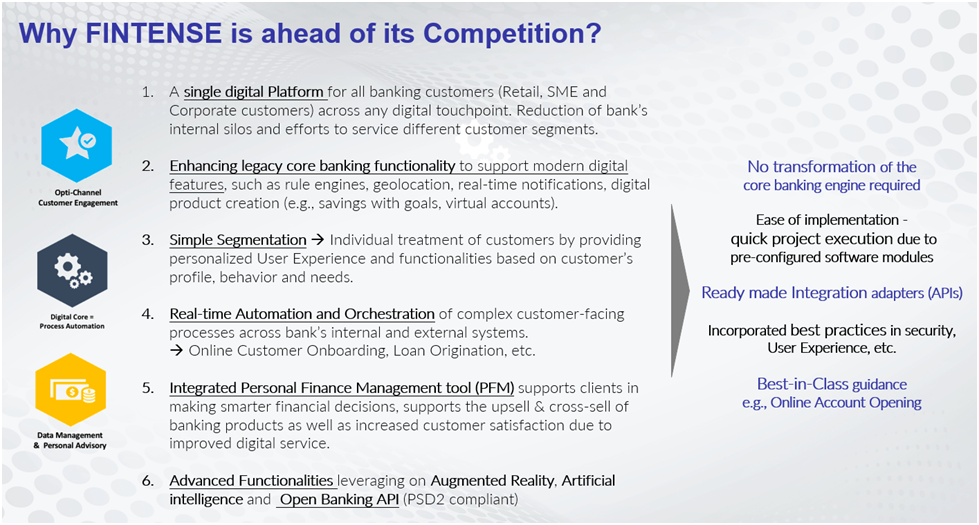 The advantages of the FINTENSE management system
In the last part of the event, Mr. Gevorg Safaryan, CEO, Earlyone connected with the audience via Teams video call.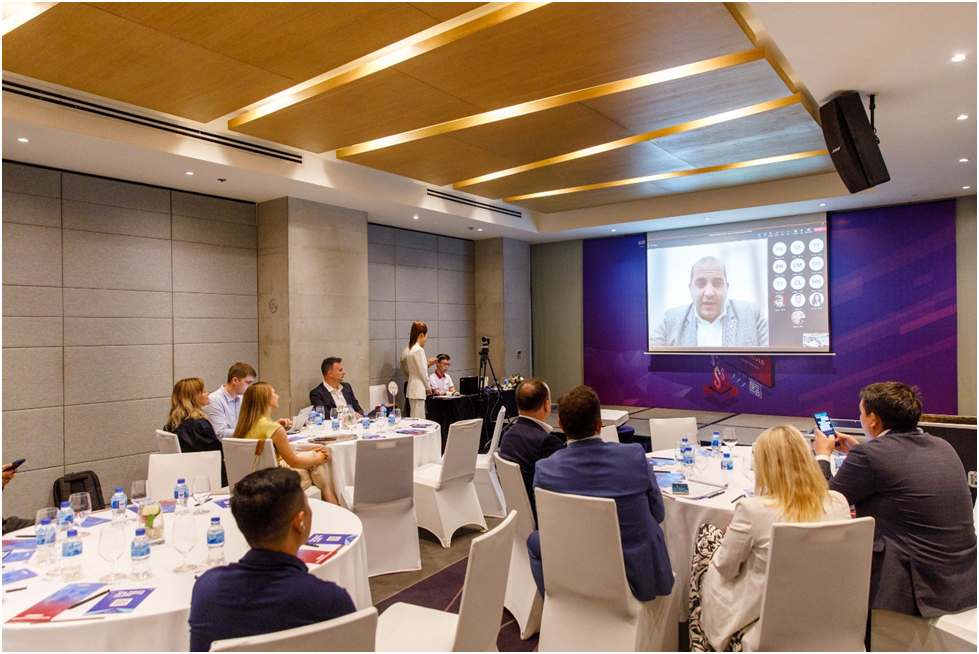 Mr. Gevorg Safaryan, CEO, Earlyone shares the core message of customer experience
Mr. Gevorg communicated to all attendees a key message regarding customer experience enhancement. In other words, while living in an era of rapidly evolving technology, customer-centricity is at the heart of everything we do.
In addition, he also shared his experience in building strong bonds between businesses and customers by leveraging the most advanced No-Code technology platforms.
The seminar ended well and received positive client feedback during a Q&A session with experts from Softline, Banza, Creatio, NF Innova, Earlyone, and MoneyCat.
Softline hopes that with the "Create Your Digital Banking with Softline" event, all guests have had an overview of how No-Code technology works in application development, helping businesses improve their customer experience in the digital transformation era.
Please check out the event overview through this video.
Contact Softline now to receive in-depth materials for the event "Create Your Digital Banking with Softline" and information for upcoming events.
Contact information: