Azure SQL Database – a modern managed cloud database service for enterprises
This morning, April 28th 2022, the webinar "Azure SQL Database –a modern managed cloud database service for enterprises" organized by Softline took place successfully with more than 110 guests from companies in many different industries across the country.
Understanding the difficulties and challenges that businesses are facing in the digital transformation journey as well as the current sudden increase in data volume, Softline has introduced to customers a fully managed platform as a service database engine that handles most of the database management functions such as upgrading, patching, backups, and monitoring without user involvement – which is Azure SQL Database. During the webinar, our speaker – Mr. Hung Nguyen, Cloud Solution Architect, from Softline shared an overview of the Azure SQL solutions and detailed instructions on how to leverage Azure SQL Database to accelerate the data migration process to the cloud smoothly and integrate Machine Learning to enhance high and stable database performance and ensure security.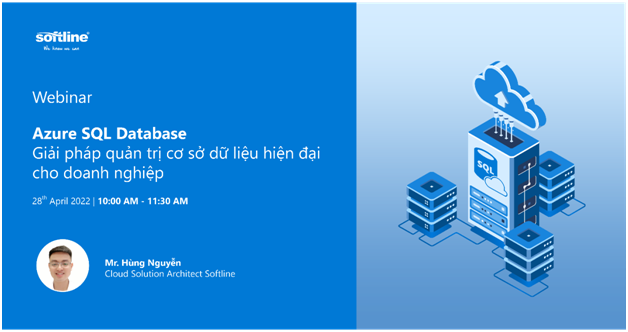 Azure SQL Database is a relational database-as-a-service (DaaS) hosted in Azure that falls into the industry category of Platform-as-a-Service (PaaS) and it is the best for modern cloud applications that want to use the latest stable SQL Server features and have time constraints in development and marketing. With SQL Server, you can build-in features and functionality that requires extensive configuration (either on-premises or in an Azure virtual machine). When using SQL Database, you can pay-as-you-go with options to scale up or out for greater power with no interruption. SQL Database has some additional features that are not available in SQL Server, such as built-in high availability, intelligence, and management.
Some outstanding features and benefits of Azure SQL Database:
Rapidly deliver modern, intelligent apps: Build applications on popular platforms and frameworks with driver support for the most common languages, while efficiently meeting the demands of modern applications with multi-model capabilities. Modernize existing applications or create cloud-native applications with native support in SQL Database and Azure App Service. Optimize price performance and manage the multitenant complexity of your software as a service application by sharing resources through elastic pools.
Fully managed and always on the latest version of SQL: Eliminate the complexity of configuring and managing high availability, tuning, backups, and other database tasks with a fully managed SQL database. Accelerate your application development in the only cloud with evergreen SQL using the latest SQL Server capabilities, and never worry about updates, upgrades, or end of support again.
Hyperscale your most demanding workloads: Break through the resource limitations that can affect your application's performance. Azure SQL Database Hyperscale adapts to changing requirements by rapidly scaling storage up to 100 TB. Flexible, cloud-native architecture allows storage to grow as needed and enables you to back up data almost instantaneously and restore your cloud database in minutes - regardless of the size of the data operation.
Optimize costs with computing that scales automatically: Build modern apps your way with provisioned and serverless computing options. Azure SQL Database serverless simplified performance management and helps developers build apps faster and more efficiently with computing resources that automatically scale based on workload demand.
Save with the best total cost of ownership: Switch to Azure SQL Database and get better price performance than with other cloud providers. Azure SQL Database meets your mission-critical requirements and costs up to 86 percent less than the competition.
Azure SQL offers comparison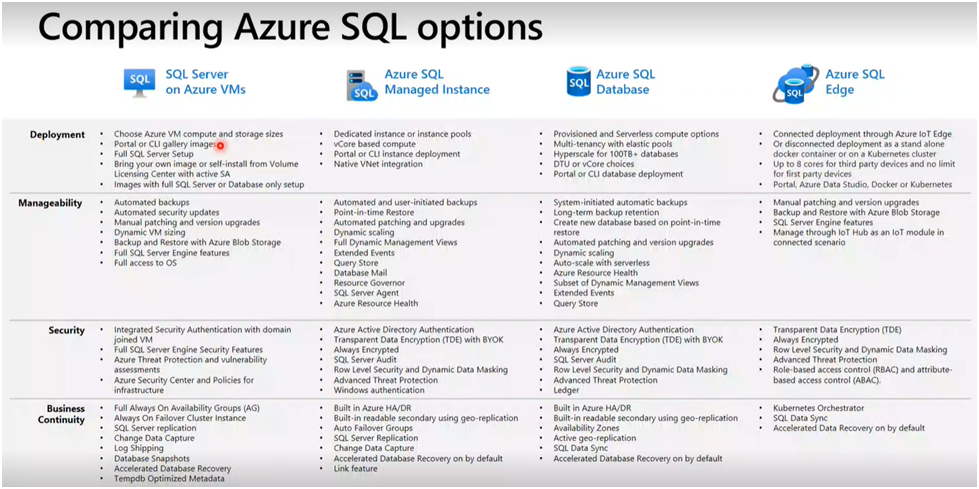 Some highlight contents from the webinar: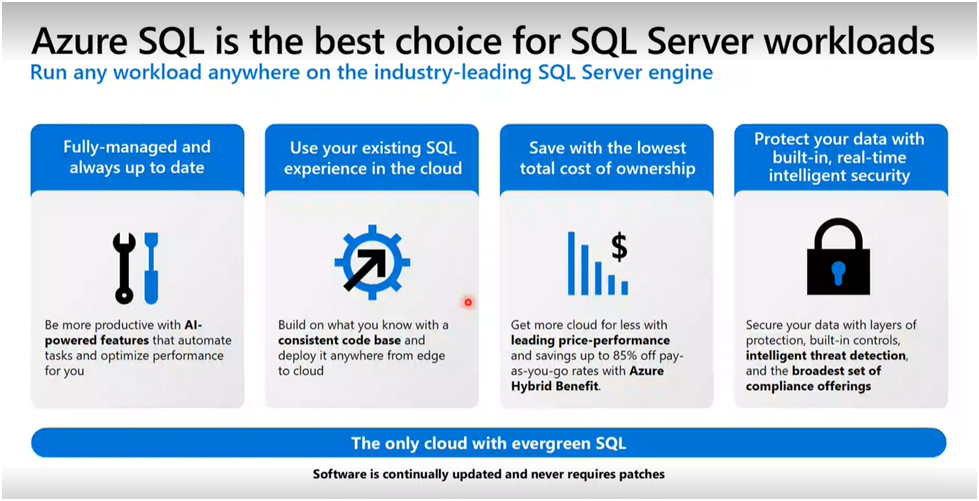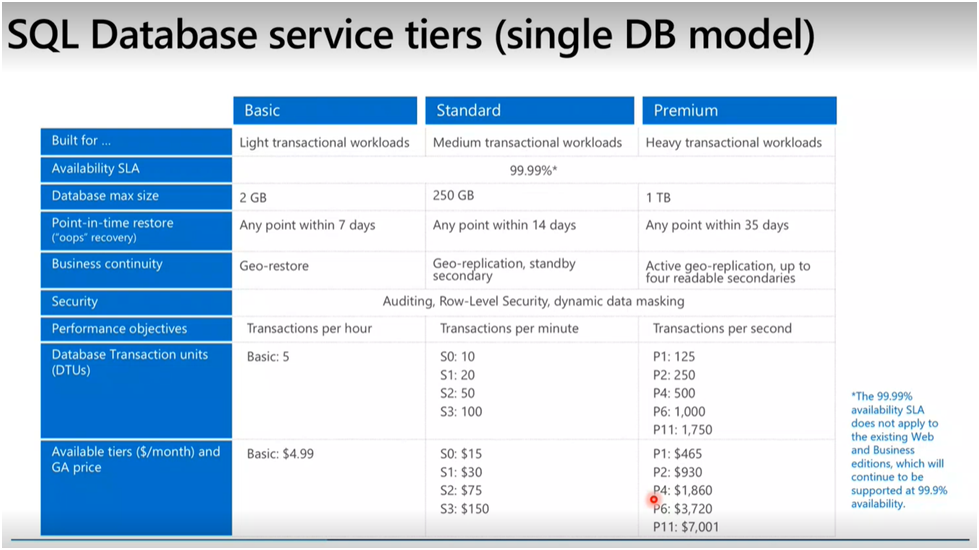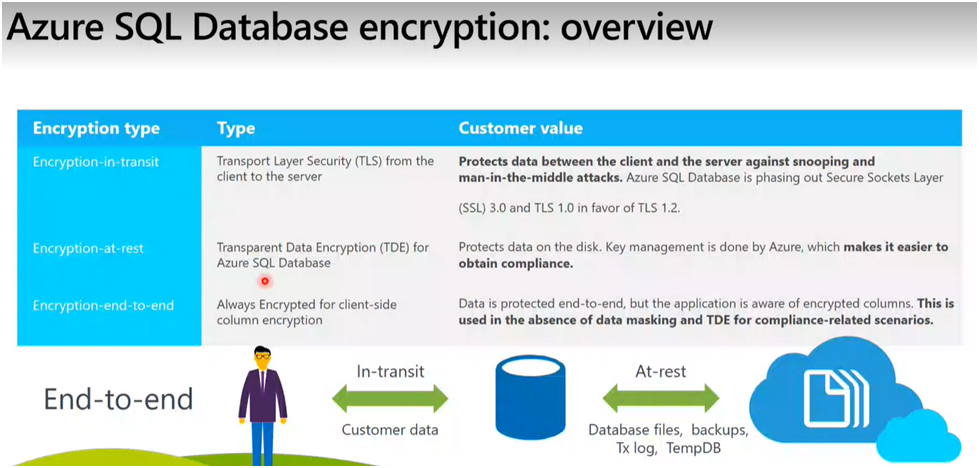 Contact Softline to receive the webinar document and get in-depth support on managed cloud database solutions!
Contact Information