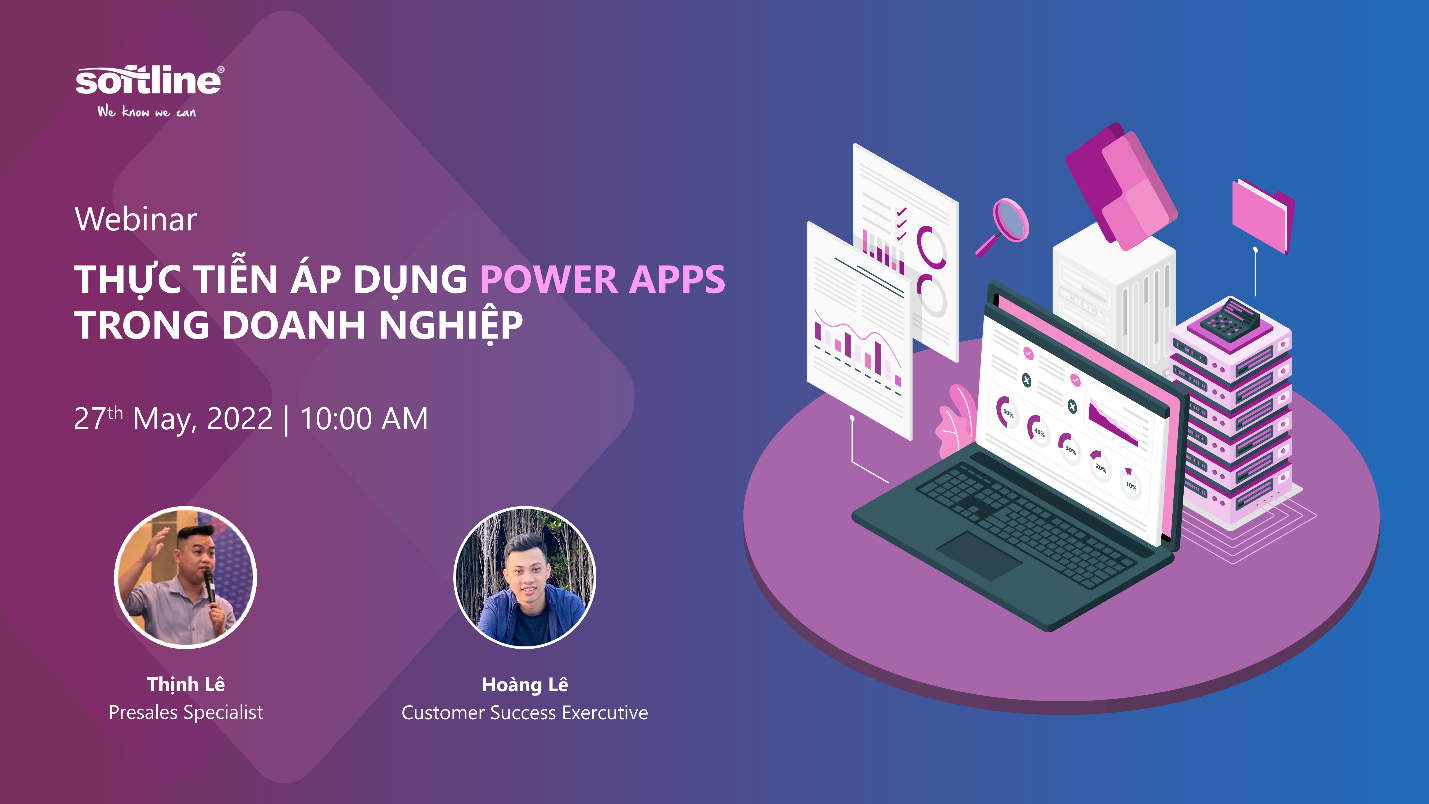 On the morning of May 27, 2022, the webinar on the topic "Power Apps in practical business" was organized successfully beyond expectation with the enthusiastic discussion and participation of more than 320 attendees from different companies across the country. This proves that Power Apps has become a trend and a useful platform that captures the attention of many global enterprises.
In the face of the digitization trend which has actively been taking place over the world in general and Vietnam in particular, designing and building many applications to help businesses automate processes, improve customers' experience, and increase revenue has become more necessary. It is a valuable chance for businesses to increase their competitiveness in the market.
However, this trend has also caused a considerable challenge to businesses lacking resources and financial capabilities. To help businesses easily build customized apps with advanced functionality previously without professional developers, Softline would like to introduce cluster tools and services originating from Microsoft, named Microsoft Power Platform. With 4 core components, Power Platform provides businesses with a platform to analyze data, build solutions, automate processes, and create virtual agents.
Power Apps: a suite of apps, services, and connectors, as well as a data platform, that provides a rapid development environment to build custom apps for your business needs.
Power Automates: a service for building process automation that can combine Power Automate and Power Apps to build applications for business digital transformation.
Power BI: a modern business support tool provided by Microsoft for analyzing and visualizing raw data to present actionable information. It combines business analytics, data visualization, and best practices that help an organization to make data-driven decisions.
Power Virtual Agent: a service for creating powerful chatbots that can answer questions posed by your customers, other employees, or visitors to your website or service.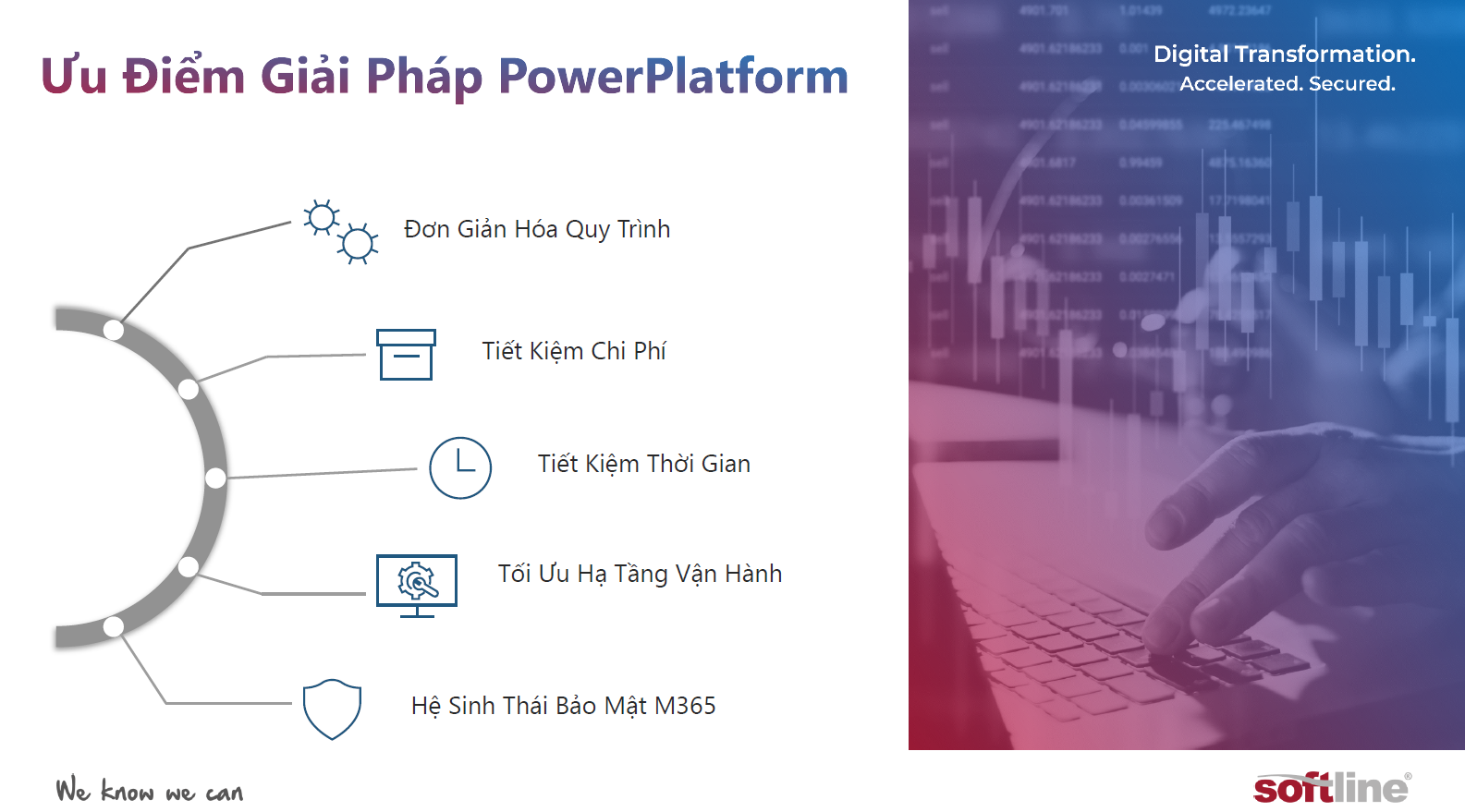 In this webinar, Softline especially focuses on sharing in-depth about the Power Apps solution - a robust but low-code development platform that enables businesses to accelerate app development with pre-built templates, drag-and-drop simplicity, and create customized mobile apps without writing code. Using Power Apps, businesses can quickly build business apps at their disposal, which connect to data stored either in the underlying data platform (Microsoft Dataverse) or in various online and on-premise data sources such as SharePoint, Microsoft 365, Dynamics 365, SQL Server, and so on.
To bring hands-on experiences with visualizations of Power Apps, the speaker directly demoed how Power Apps work in practice through a purchasing app named Bidding App. This is an application created by Softline based on Power Platform and other accompanying services of Microsoft 365, including Power App, Power Automate, SharePoint, and MS Teams, to help businesses shorten the purchasing process and evaluation/ selection time in order to save time, cost and resources. Besides, Softline has also introduced several applications that we successfully designed for customers as below: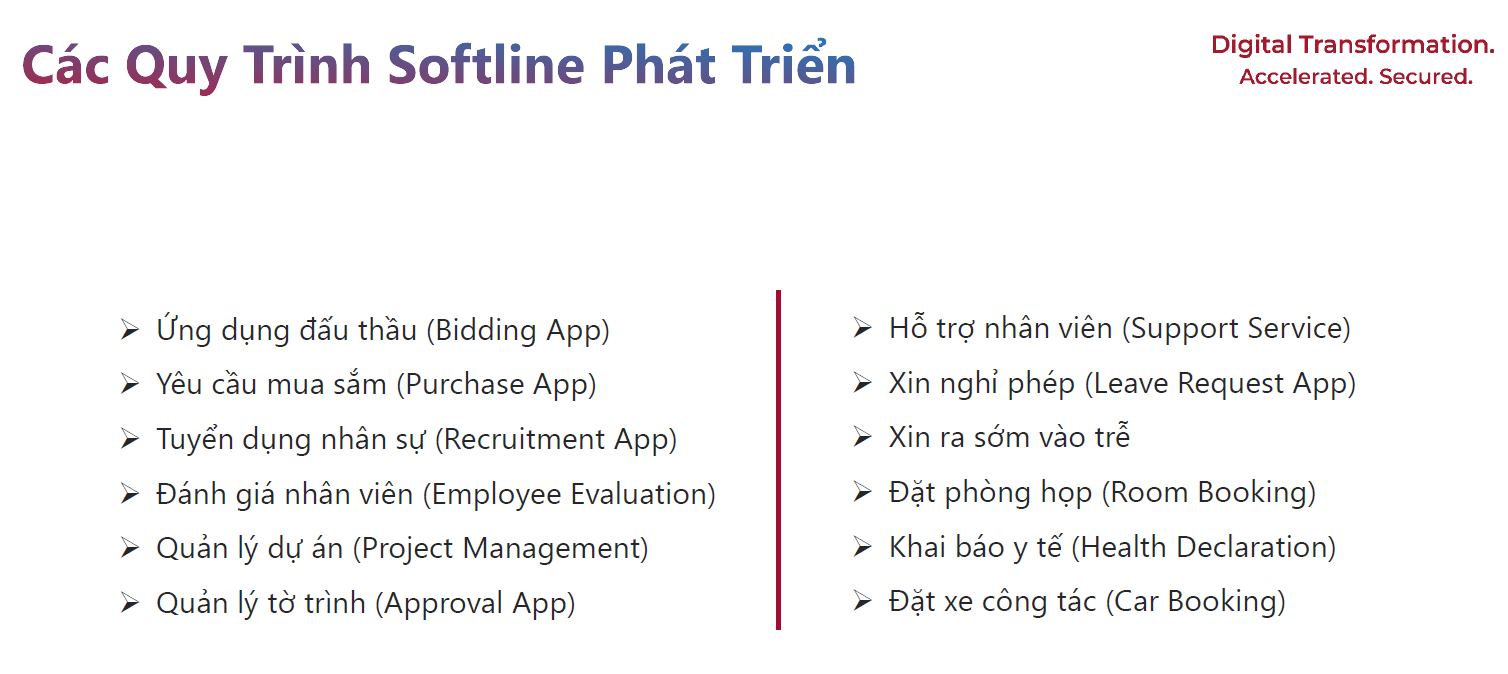 Taking this opportunity, Softline has also designed and launched a number of incentive programs to help businesses optimize the cost of investing in digital tools, help automate processes and accelerate digital transformation in their operation. In particular, businesses will also have the opportunity to own a "Bidding Management" application valued at $5000 when ordering from 300Microsoft Business licenses of all kinds.
For more details and contact support, please read via the link.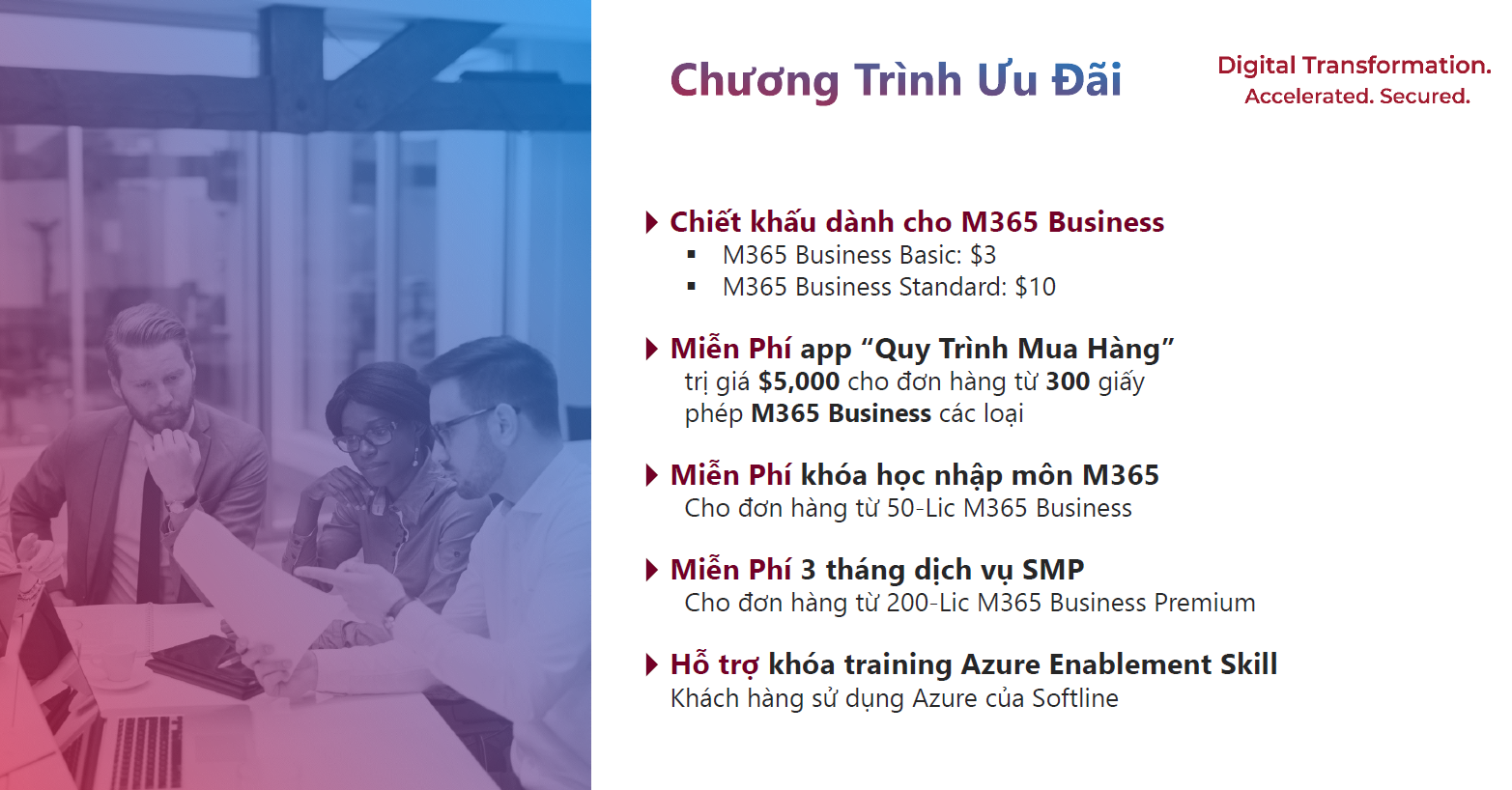 Please watch the recording video via link and contact Softline to experience practical demos of applications created by Softline.
Contact information:
T: (+84 28) 6680 5926/ (+84 24) 625 37348