Accelerating Azure Cloud Migration with NetApp
On the morning of April 8, 2022, Softline Vietnam in collaboration with NetApp successfully organized a webinar on the topic "Accelerating Azure Cloud Migration with NetApp" with the participation of nearly 110 guests who are leaders and managers, IT engineers from different businesses across the country.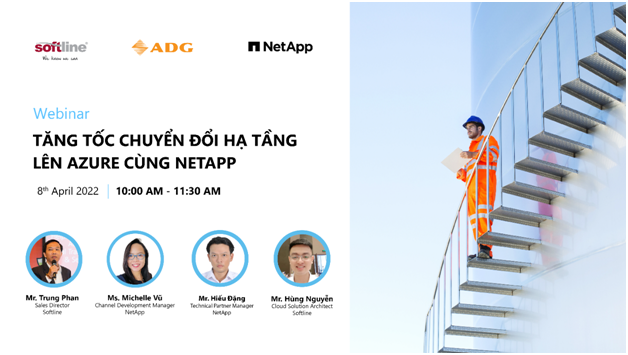 In the last few years, with the strong trend of infrastructure migration to the cloud among Vietnamese enterprises, many businesses had to face up with risks in the implementation process such as security, taking a lot of time and cost, especially for businesses that have limited resources and experience. To support businesses to simplify the journey to the cloud in a safe and efficient way, this webinar continues to provide customers with useful and detailed information and 2 outstanding solutions to managing data stored in the cloud from NetApp:
1. Cloud Volume ONTAP - is a software-defined storage offering that delivers advanced data management for file and block workloads. With Cloud Volume ONTAP, you can optimize your cloud storage costs and increase application performance while enhancing data protection, security, and compliance.
Some outstanding benefits:
Reduce cloud storage costs by up to 50%
Consolidate storage silos into shared storage
Secure and simple data mobility between clouds as well as cloud and on-prem.
Automatic tiering of cold data to cheaper object storage.
ONTAP data management layer on your cloud resources
BYOL or Pay-as-you-Go
Tune to your individual needs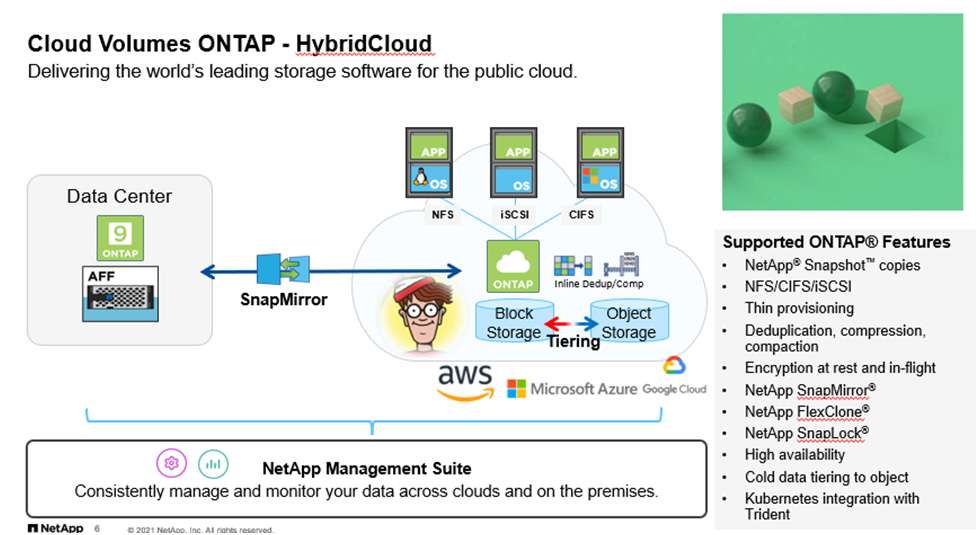 ​2. Azure NetApp File –is an Azure service, delivered by Microsoft and built on NetApp's industry-leading ONTAP technology. The service allows customers to move their NFS file-share workloads into Azure – even legacy applications – without rearchitecting their applications. Users can reduce their cloud migration from months or years to days or weeks. Azure NetApp File eliminates the need for time-consuming and expensive architectural change, delivering an easy way to seamlessly provision file-based workloads in Azure and helping organizations to meet their cloud mandate in a record time.
Some outstanding benefits:
Support windows and Linux applications – support both NFS and SMB
Data Protection – Cross Region Replication
Instant change of ANF Class Service – Change volume performance on the fly
Dual Protocol Support – support NFS v3 and SMB on the same volume
Avoid VDI (Virtual Desktop Infrastructure) login storms – online scalability of capacity and performance
Simplification of SAP deployment – 14 Less VHD (Shared files), 10 less VHD (data), 4 less VHD (log) and 2 fewer nodes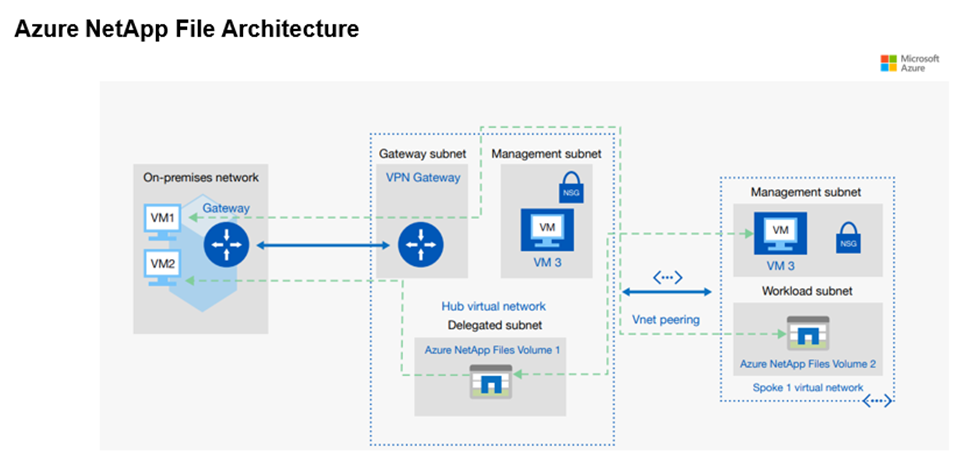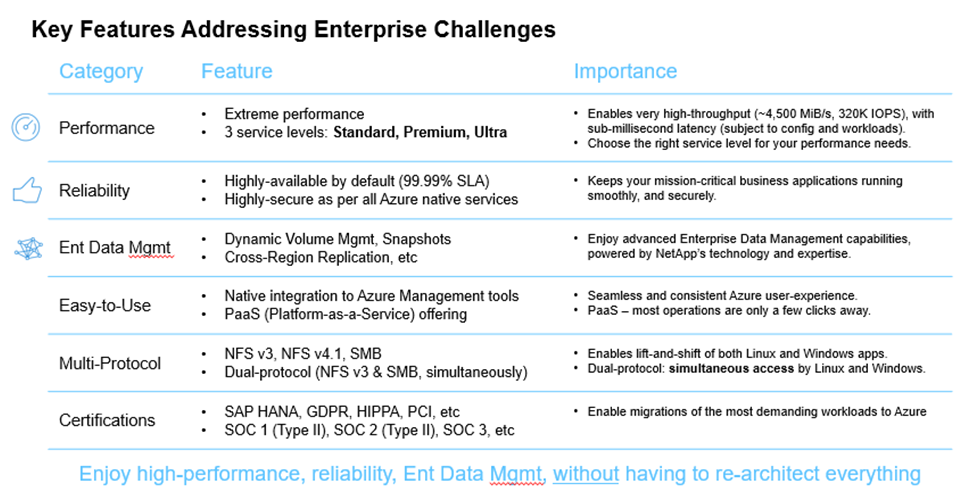 In order to bring businesses intuitive content and view about NetApp solutions, Mr. Hung Nguyen - Cloud Solution Architect, Softlineshared 2 case studies that are 2 successful projects Softline has deployed for customers with 2 solutions: NetApp with AKS and NetApp with Azure Virtual Desktop.
And at the end of the event, the guests were so impressed with the useful information through the lively discussion with the speakers and interesting games. We would like to congratulate more than 20 customers who are lucky to get interesting gifts from Softline.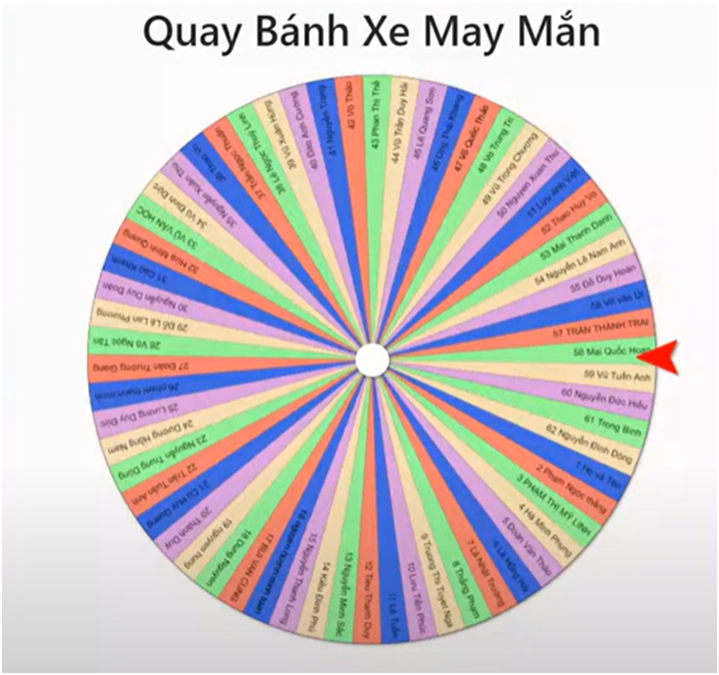 Contact Softline to receive the webinar document and get in-depth support on effective data storage solutions!
Contact Information