The Seminar "Team Enablement Annual Meeting Sales & Services" was well attended by the key players in the markets such as Microsoft Vietnam, Medda and Kaspersky. The seminar was held in three days at Eden Resort in Vienam's so called pearl island – Phu Quoc.
The seminar was held at the beginning of Softline's FY 2019. This is a valuable opportunity for Softline to look at the overall performance of FY 2018 and set out strategic planning for the upcoming FY 2019.
Ms. Quyen Phan – OCP-SMC Lead, representing Microsoft to join this event shared insights into strategies, targets and planning related to marketing campaigns, corporate promotions, products and a completely distinctive approach to get access to clients which need to be achieved in FY 2019.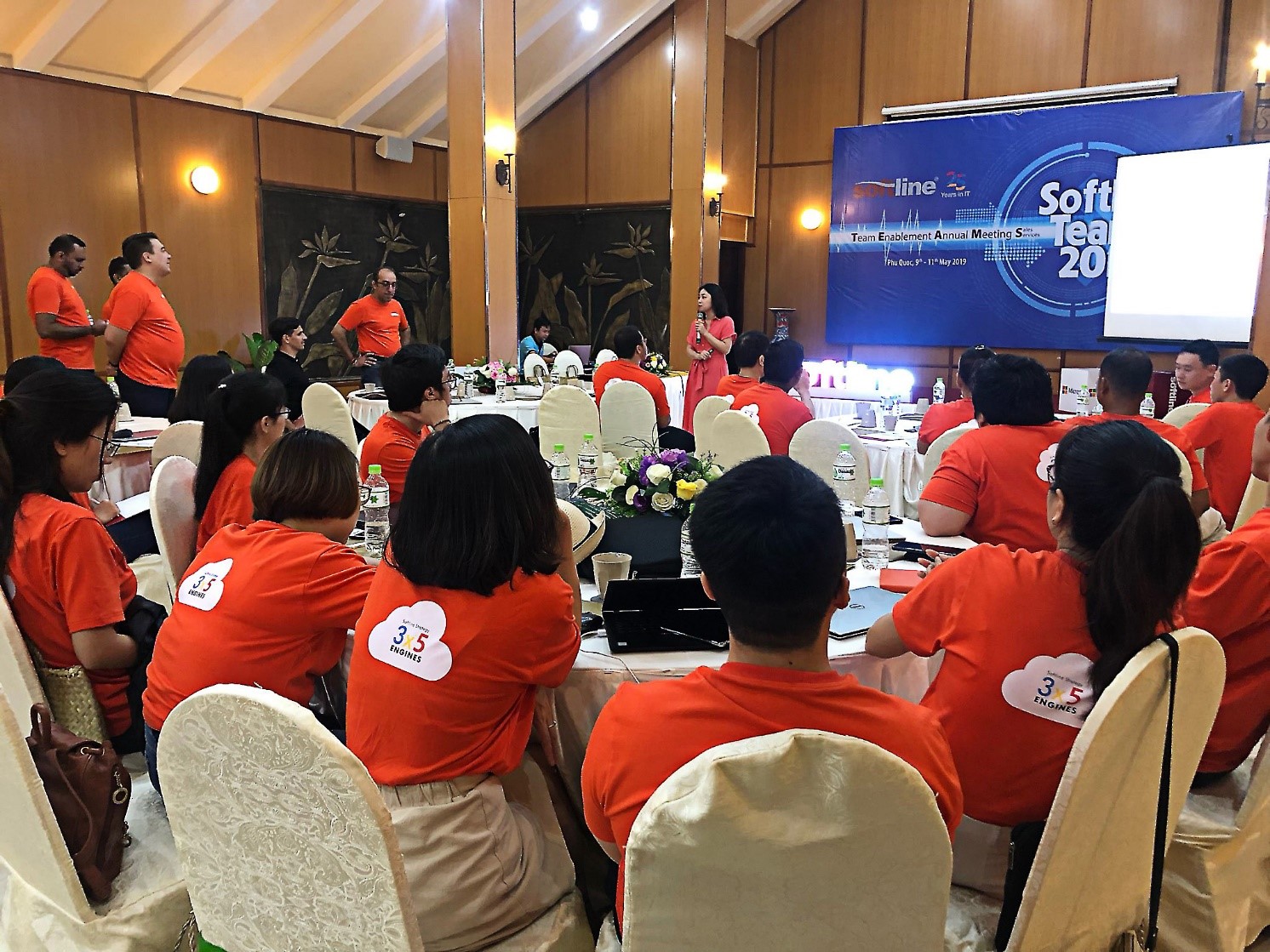 Ms. Quyen Phan – OCP-SMC Lead shared useful thoughts in the overall strategies for the new FY 2019
Mr. Huan Nguyen – the presentative from Kaspersky has contributed interesting pieces of information corporate data security and reasons to choose Kaspersky as the key solution given the current business environment.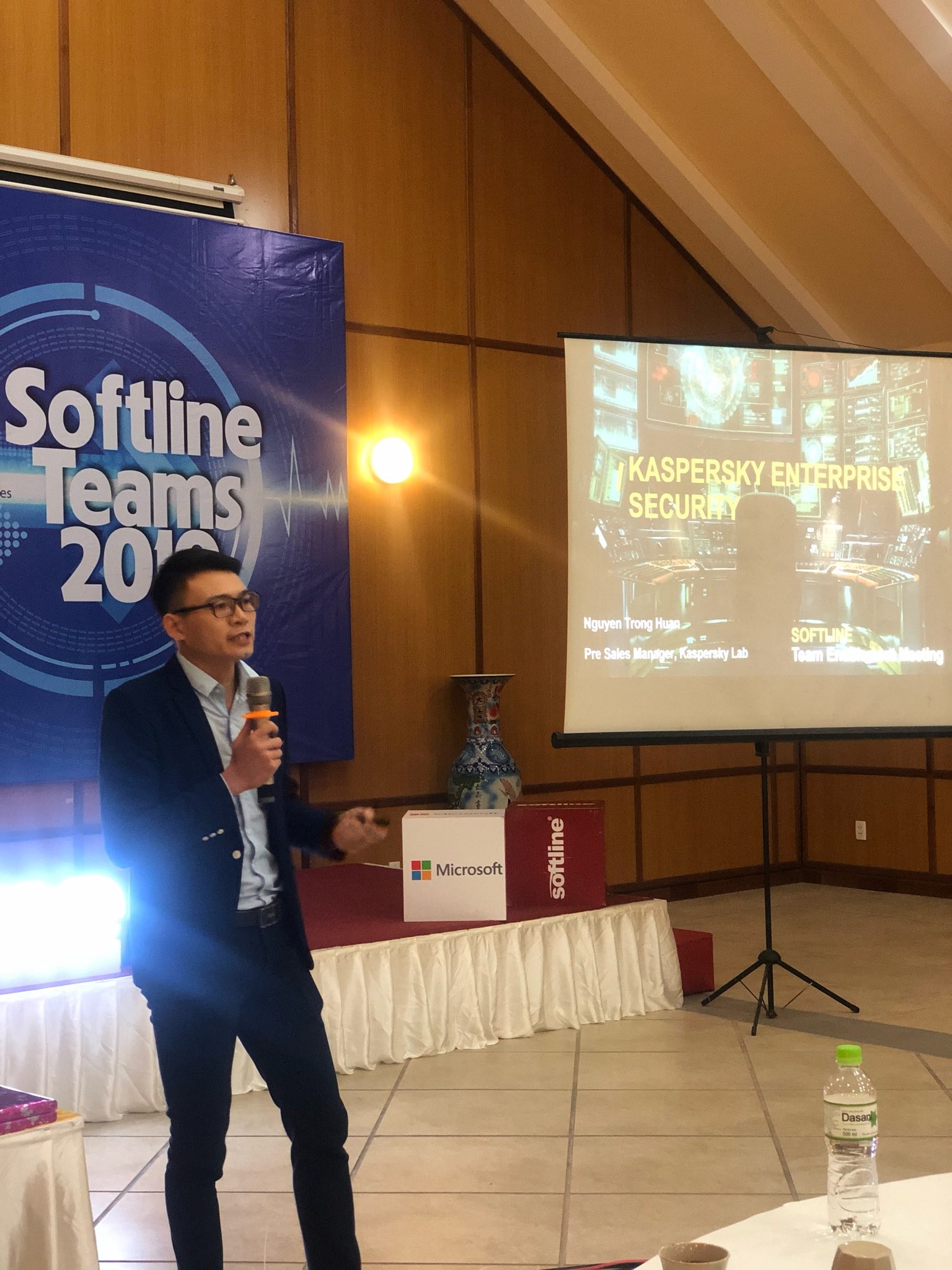 Mr. Huan Nguyen, on behalf of Kaspersky presented data security solutions
Mr. Khanh Nguyen from Medda, one of Softline's strategic partners made the event much more diverse in terms of shared information by sharing about the new methodologies to approach clients and successful projects in Vietnam market.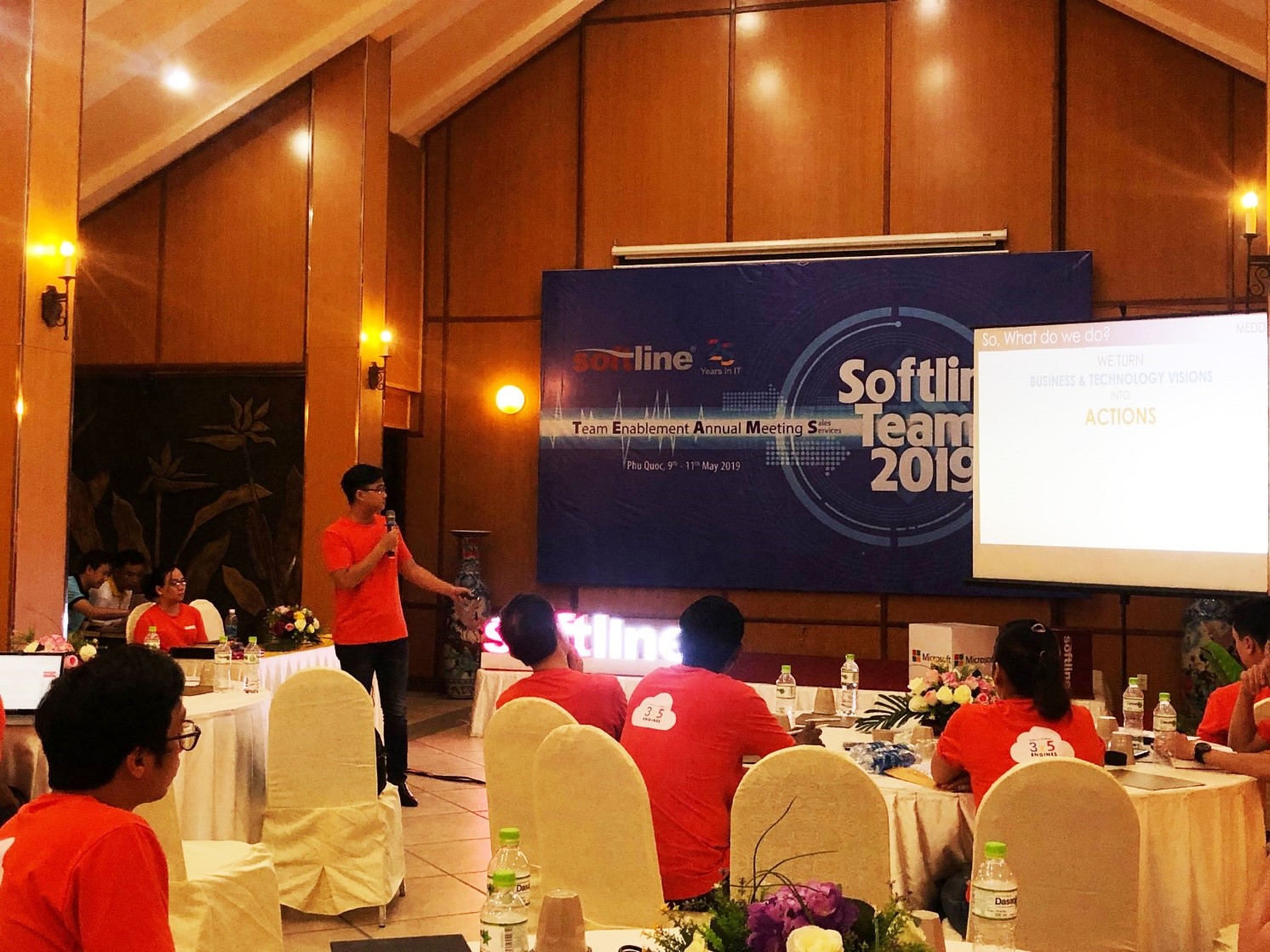 Mr. Khanh Nguyen shared stories to "conquer" clients
Mr. Ilya Anzhiganov - Managing Director of Emerging Markets Vietnam, Laos, Cambodia and Myanmar said in excitement "We are very tremendously happy to welcome our key partners coming to our seminar. The seminar is held at the beginning of our new FY 2019, which is a suitable time for us to reflect the past achievements as well as lessons learnt in FY 2018 and together set out new action planning with the involvement of our key and strategic partners in the IT industry. Great endeavors have been made to get new net customers as well as satisfy current ones with numerous effective consolidated solutions. We have been always focusing on making nonstop changes to meet the increasingly high demand of clients"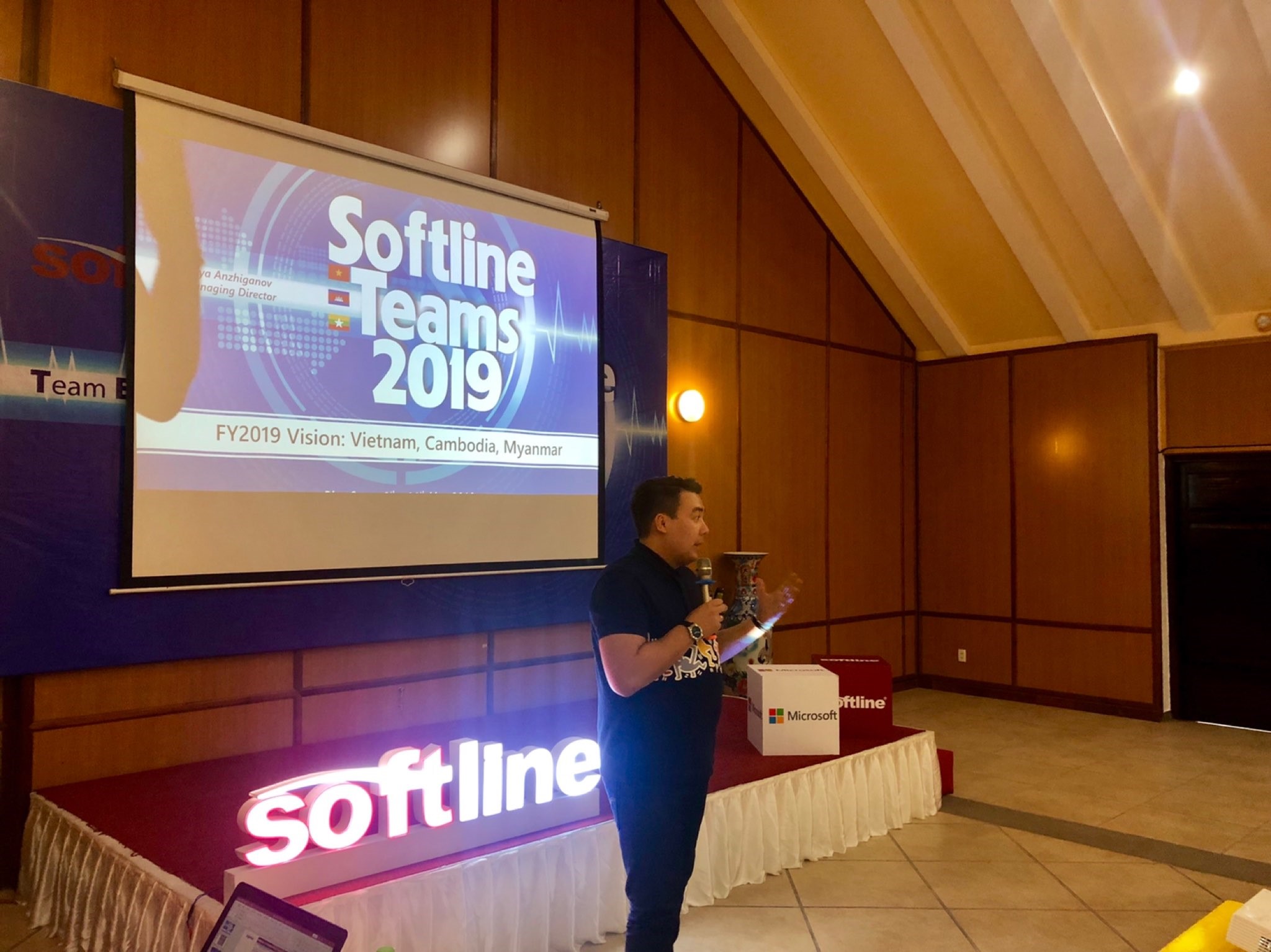 Mr. Ilya Anzhiganov - Managing Director of Emerging Markets Vietnam, Laos, Cambodia and Myanmar was sharing a plan for Fiscal Year 2019
At the seminar, we also had a lot of activities to connect people and release the stress after long hour meetings.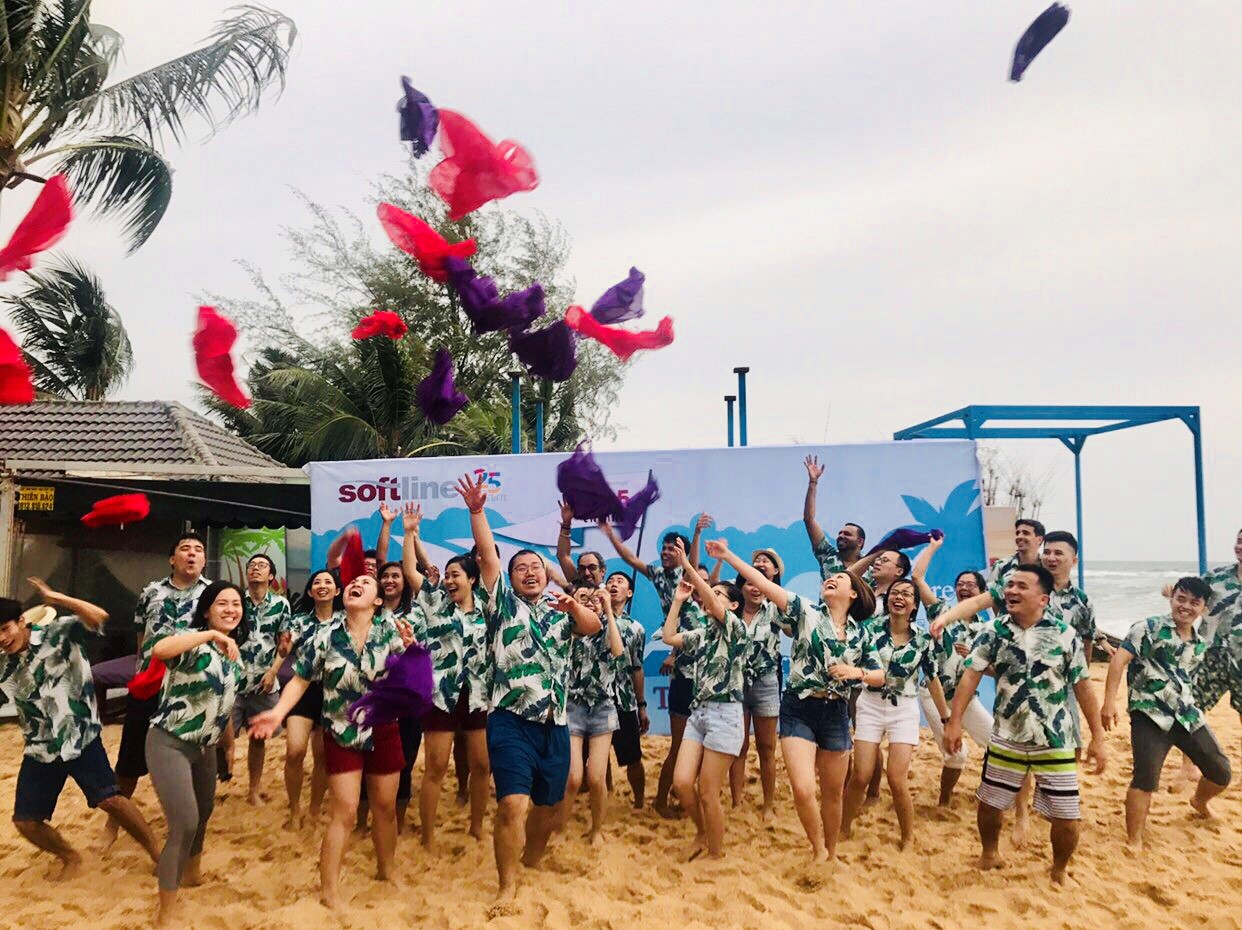 Team building giúp mọi người giải tỏa căng thẳng sau 1 ngày dài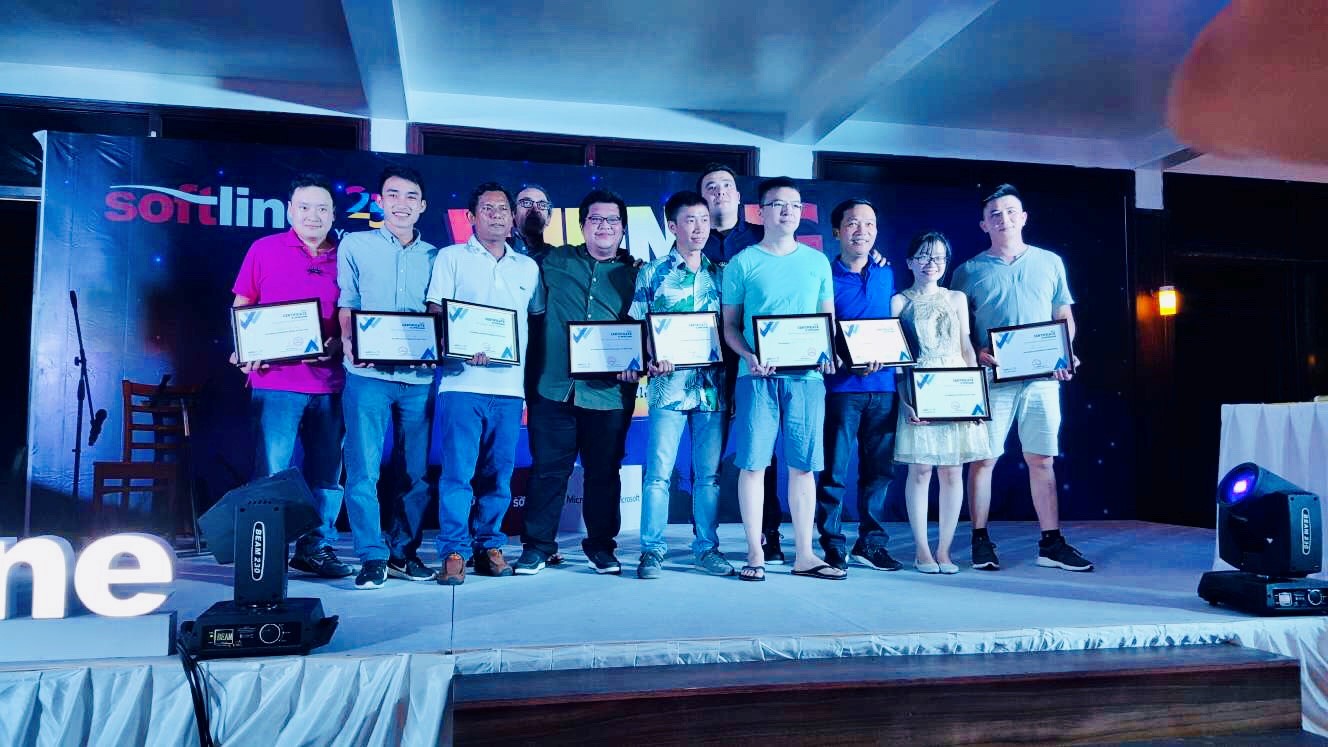 Gala dinner in cozy atmosphere together with the award section to recognize top performers in FY 2018.
Outstanding pictures at the seminar.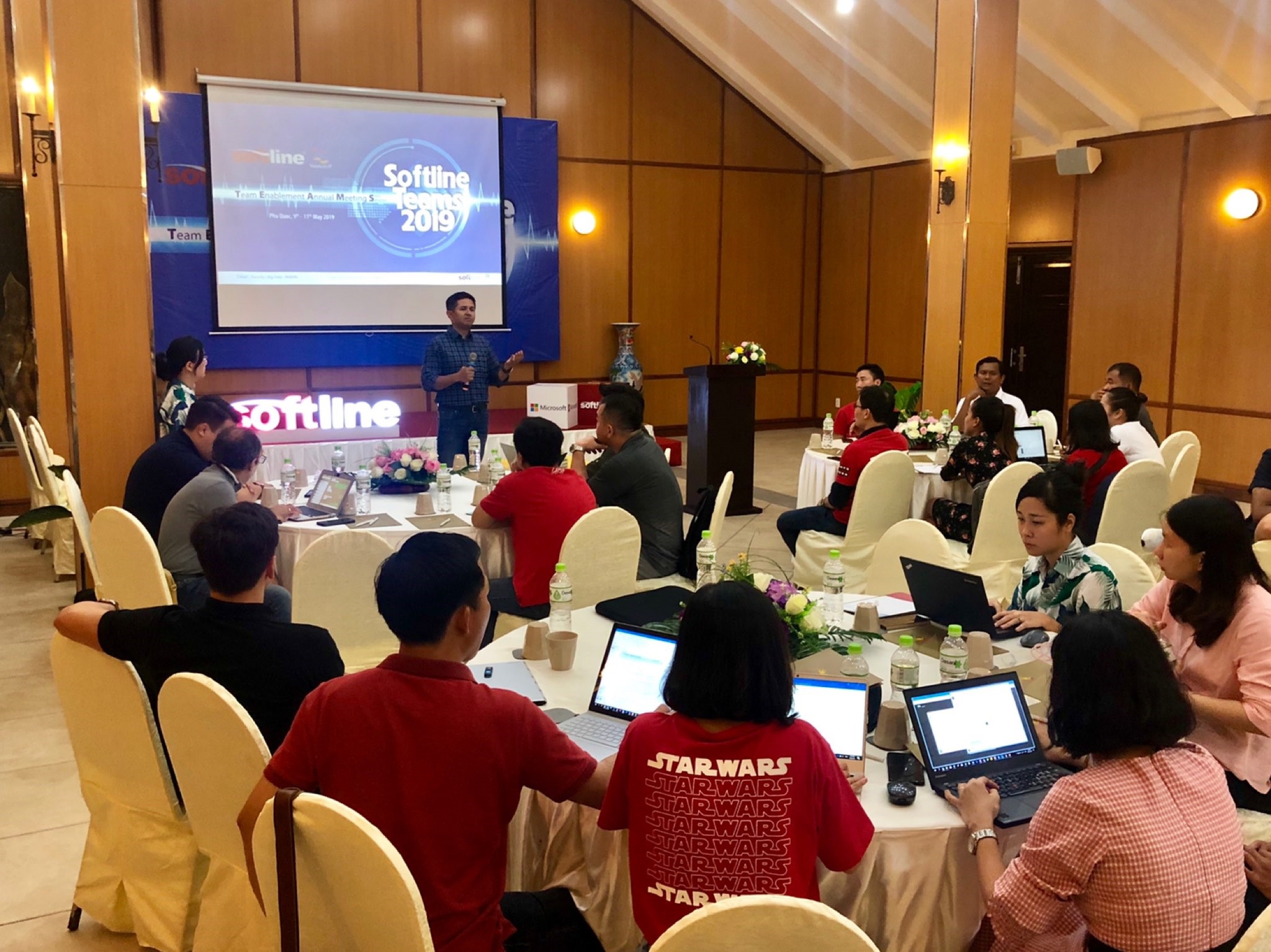 Mr. Himangshu Baruah – Marketing Director - Softline Asia, was setting the stage for the overall plan of meeting and the expectations for Softline Emerging markets in FY19.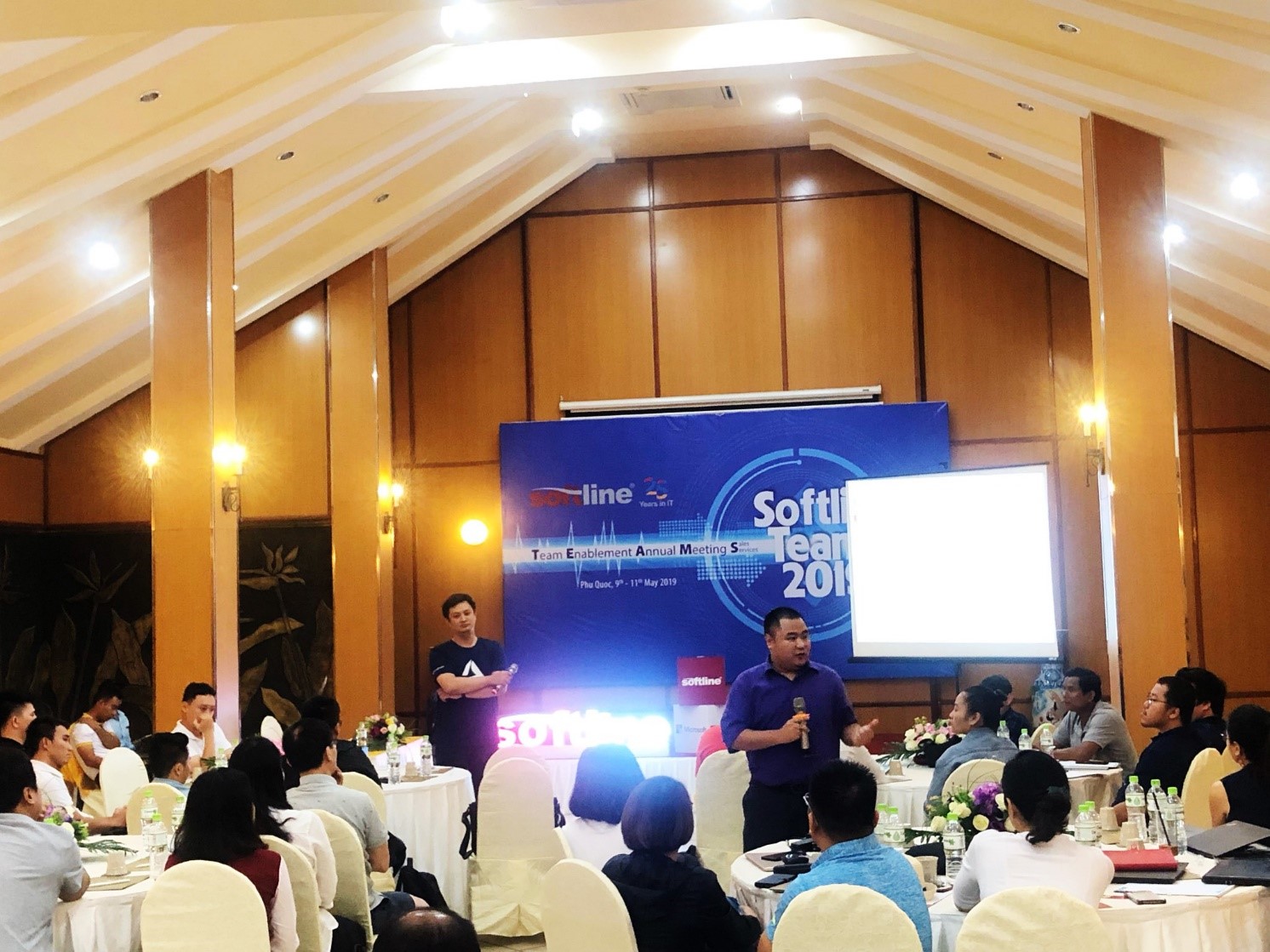 Mr. Giang Nguyen from Microsoft brought interesting "assignments" right at the seminar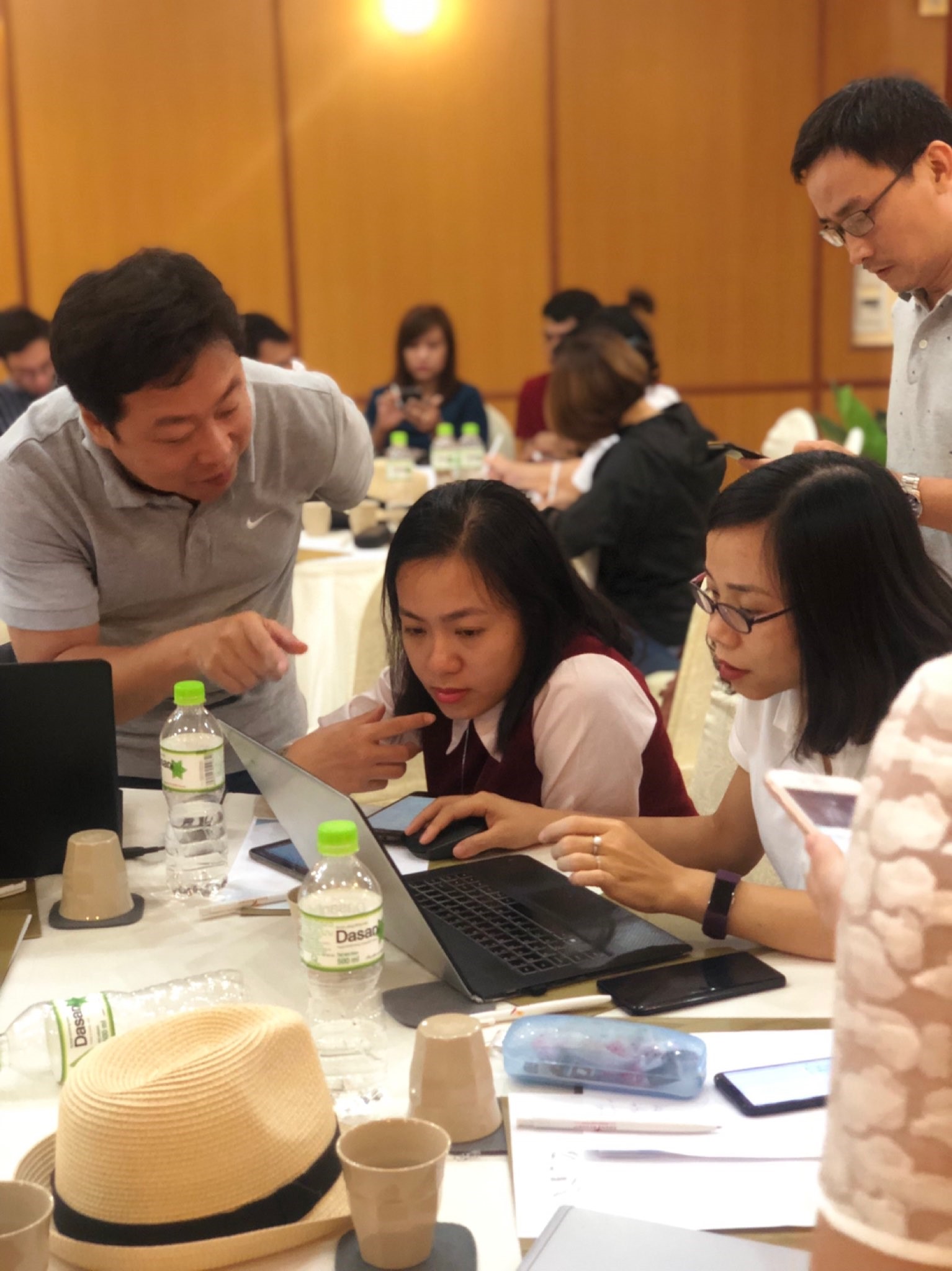 Group discussion to complete the assignment in 5 minutes.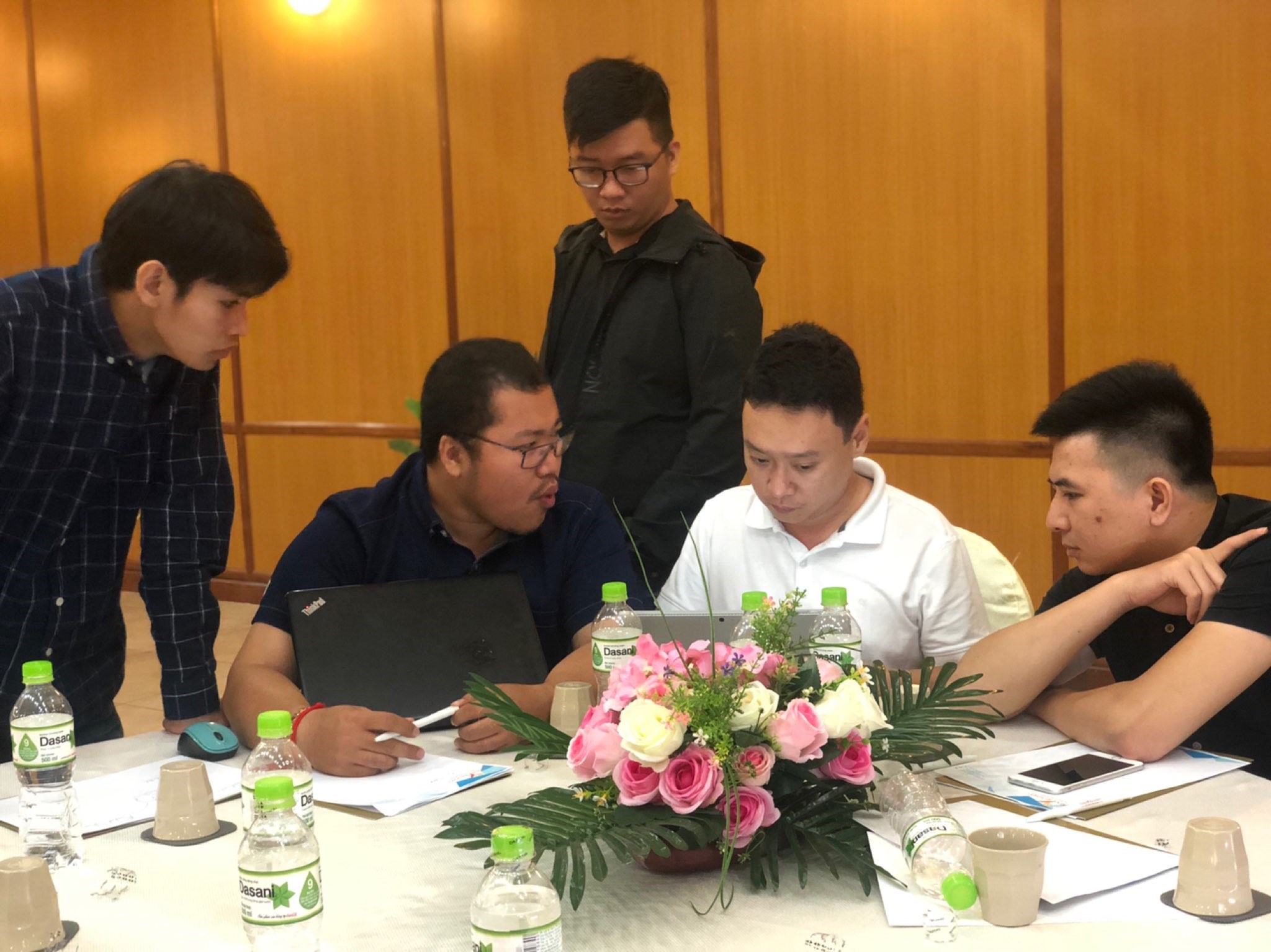 "Group assignment" attracted the interest of the attendants.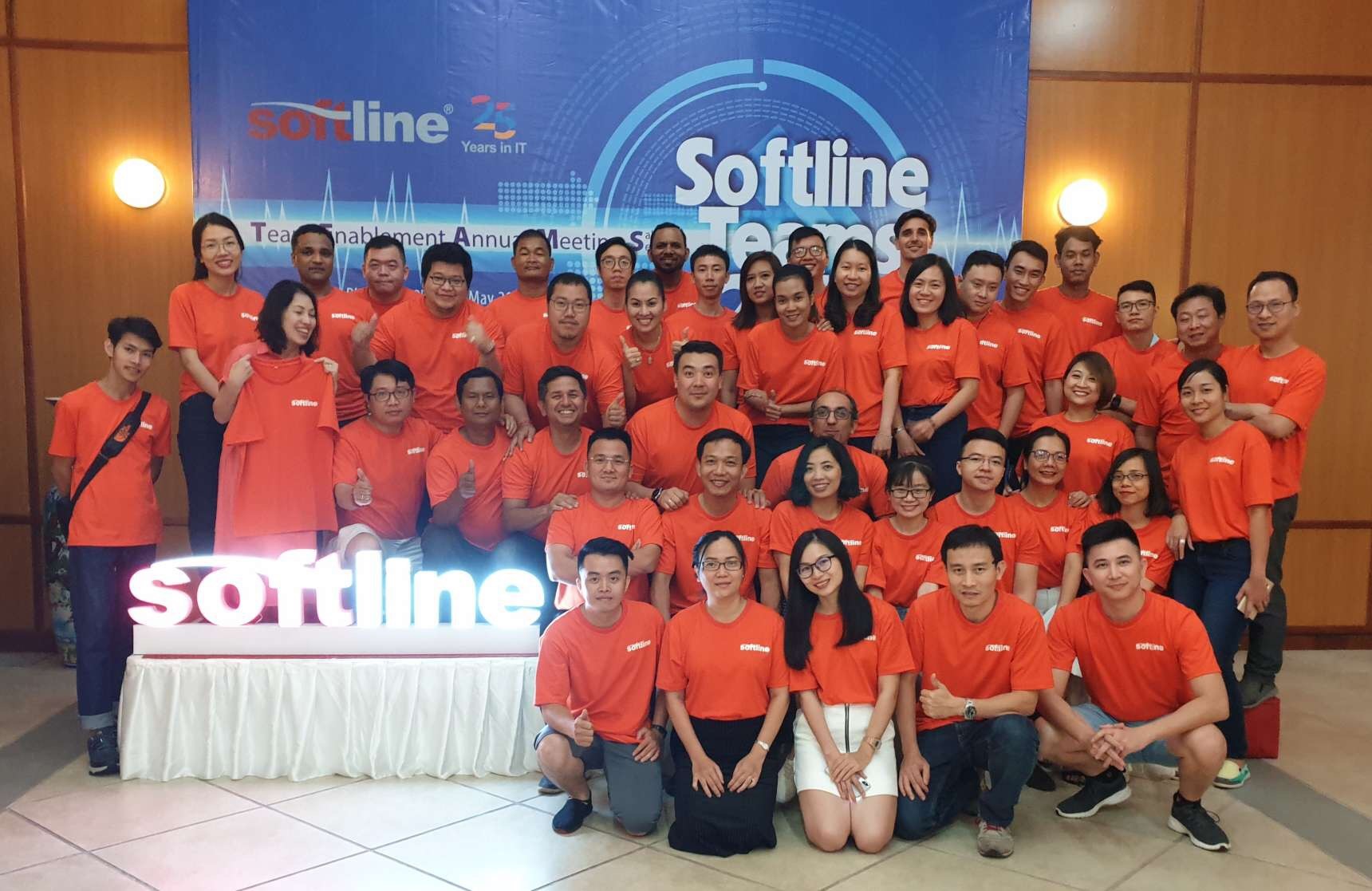 Group photo