On the morning of March 18, 2022, the webinar hosted by Softline with the topic "Advancing data security for Small and Medium Business (SMB) customers" took place successfully and attracted more than 100 attendees from different companies across the country.
The webinar provided a wealth of relevant and up-to-date information on today's most cutting-edge security solutions, including Microsoft 365 Business Premium and Softline Managed Protection. In addition, the speaker presented his expertise to assist organizations in leveraging the latest technologies and digital tools to maintain network system security, prevent and mitigate cyberattack damage while working with limited resources and time.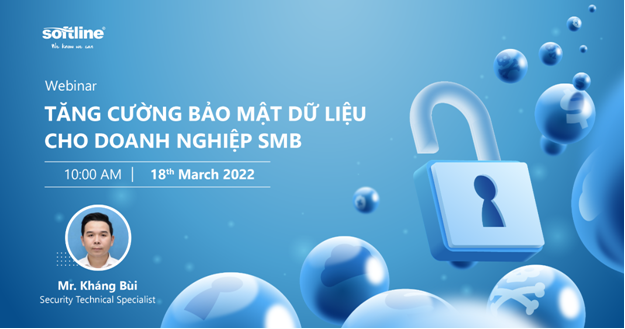 With limited resources, SMBs often lack network security monitoring and protection systems. Because of these vulnerabilities, cyberattacks and scams such as phishing and ransomware are increasingly targeting SMBs. Understanding the challenges that SMBs are facing in the condition of increasingly complex cyber threats, Softline has summarized and introduced the best-optimized solution for SMBs, including:
Microsoft 365 Business Premium – an integrated solution that combines best-in-class Office apps (get the latest features and capabilities with fully installed and always up-to-date versions of Outlook, Word, Excel, PowerPoint for Windows, Mac, OneNote, Access, and Publisher) and powerful cloud services with comprehensive security that helps protect businesses against viruses, spam, unsafe attachments, suspicious links, and phishing attacks.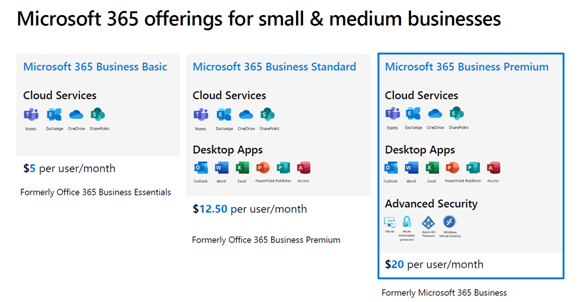 Microsoft Defender for Business – an endpoint security solution that is designed for businesses with up to 300 employees to protect against cybersecurity threats including malware and ransomware in an easy-to-use, cost-effective bundle. By automatically investigating alerts and remediating complicated threats, Microsoft Defender for Business helps to streamline onboarding and management experiences for end-users, keep businesses productive, save IT costs, and allow them to focus on what matters.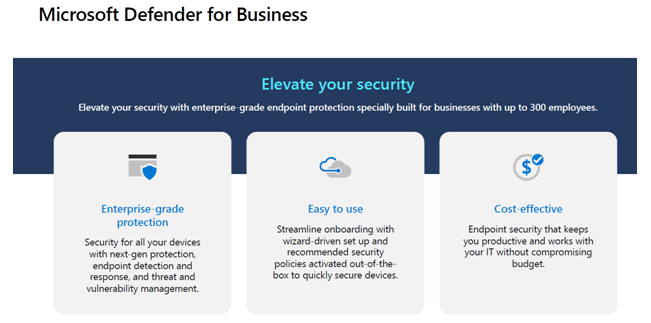 Softline Managed Protection (SMP) – the security service package that is designed exclusively for SMB customers who have been using Microsoft 365 Business Premium. This service aims to support and monitor customers during the project implementation period, helps businesses optimize investment efficiency with Microsoft 365 solutions, and comprehensively protects customers' systems with the support of a security expert from Softline. in order to provide customers with the greatest option, Softline has divided two service packages into Standard and Advanced, each with different security capabilities to match the size of each organization.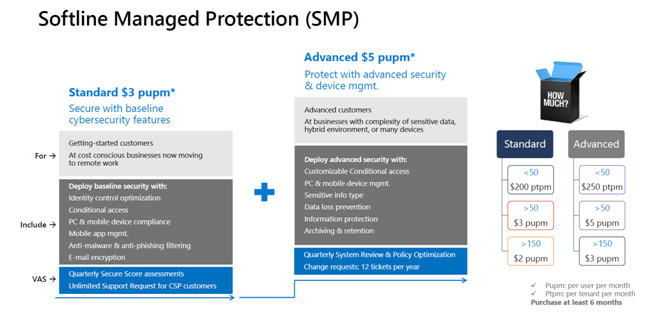 At this webinar, the Softline's speaker Mr. Khang Bui – Security Technical Specialist, gave a live demonstration of how to use Microsoft 365 Lighthouse technology to deploy security for customers – an admin portal that helps Softline secure and manage devices, data, and users at scale for our SMB customers from a single location, allowing Softline to quickly identify and respond to threats, anomalous sign-in, and device compliance alerts. With Microsoft 365 Lighthouse, you can proactively manage risks by monitoring client tenants on a regular basis.
Softline is presently offering 3 months of Softline Managed Protection service for orders of 200 Microsoft 365 Business Premium licenses and other promotions until June 30, 2022, with the goal of giving customers additional opportunities to explore and apply security services. To learn more, please visit Here.
Contact Softline to get the webinar document and detailed support for the most modern security solutions!
Contact Information