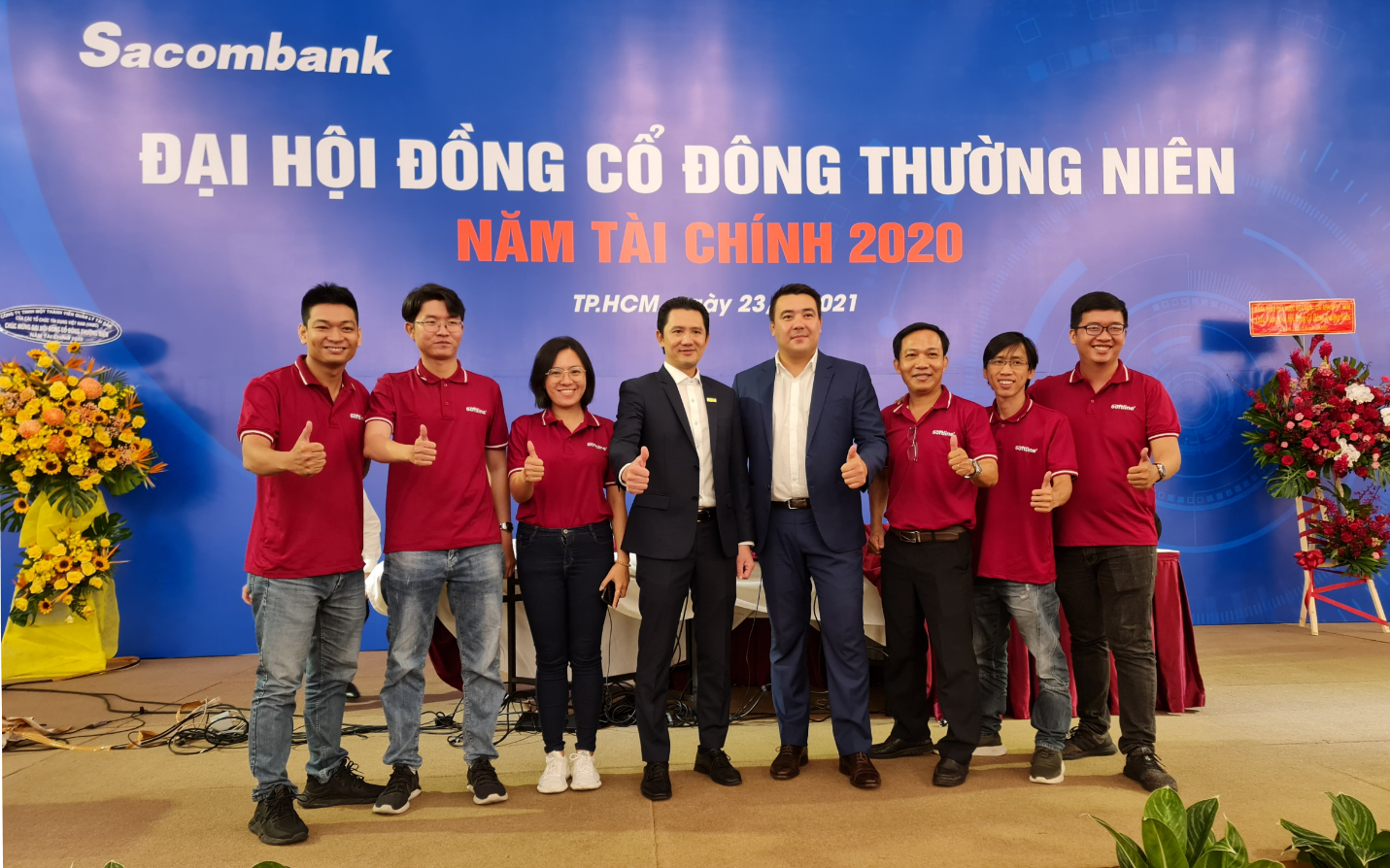 The success of Sacombank's online General Meeting of Shareholders (AGM) has shown that the trend of digital transformation, online meeting is increasingly popular and necessary because of outstanding facilities to support business operation in an efficient manner. With the help of digital technology, the preparation and organization of the AGM has become much more simple, which helps optimize costs, ensure accurate ballot results and minimize errors caused by human factors.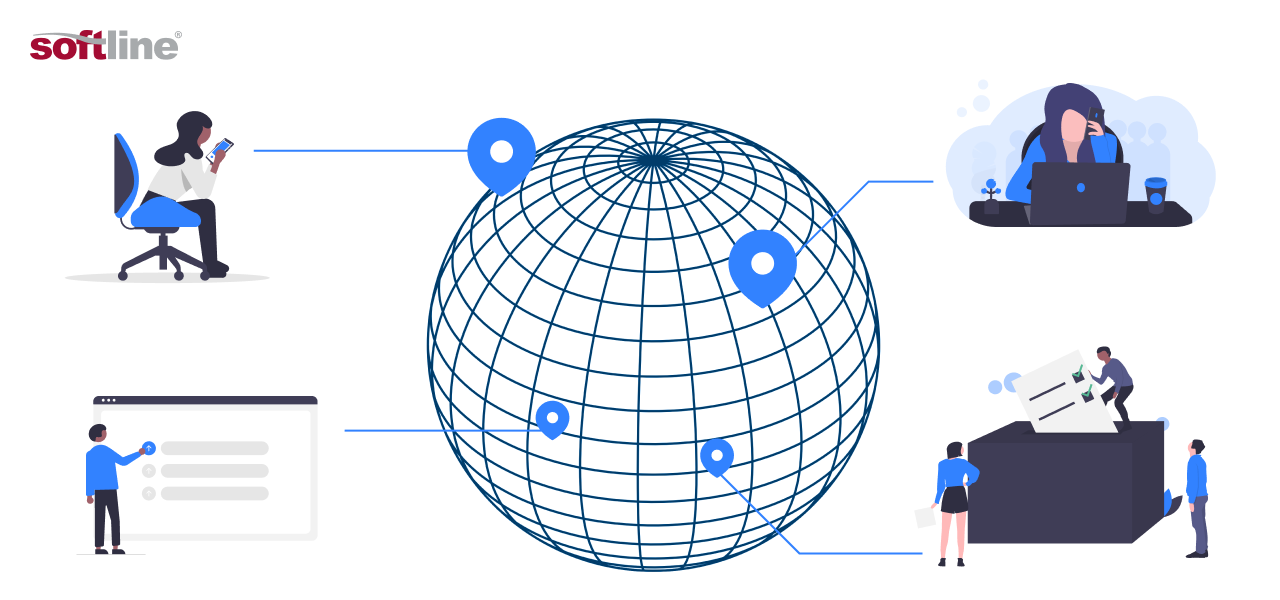 With the outstanding advantages that the Online Shareholders Meeting brings, Mr. Tran Thai Binh - CIO - Director of Sacombank's IT Center also has the following positive assessments: "Online shareholder meeting is a form of association. Online conferencing is applied in many developed countries. However this model is quite new to most of the businesses in Vietnam. Therefore, choosing a reputable and professional partner to jointly implement the meeting is extremely necessary and important for any business. Softline is a trusted partner and has offered customers with modern and innovative digital solutions. This year, in addition to the Microsoft Azure platform, Sacombank's online shareholder meeting has added a Cloudflare security solution to help stabilize the connection and bandwidth and especially upgrade security to the optimal level, helping the Meeting to take place successfully.
What makes difference in this year's Annual General Meeting?
One of the factors that this year's a success is the perfect combination of Microsoft Azure and Cloudflare solutions - a remarkable improvement compared to last year's AGM. The solution helped minimize the risk of attacks, stabilize the connection with a large number of accesses and improve the overall security.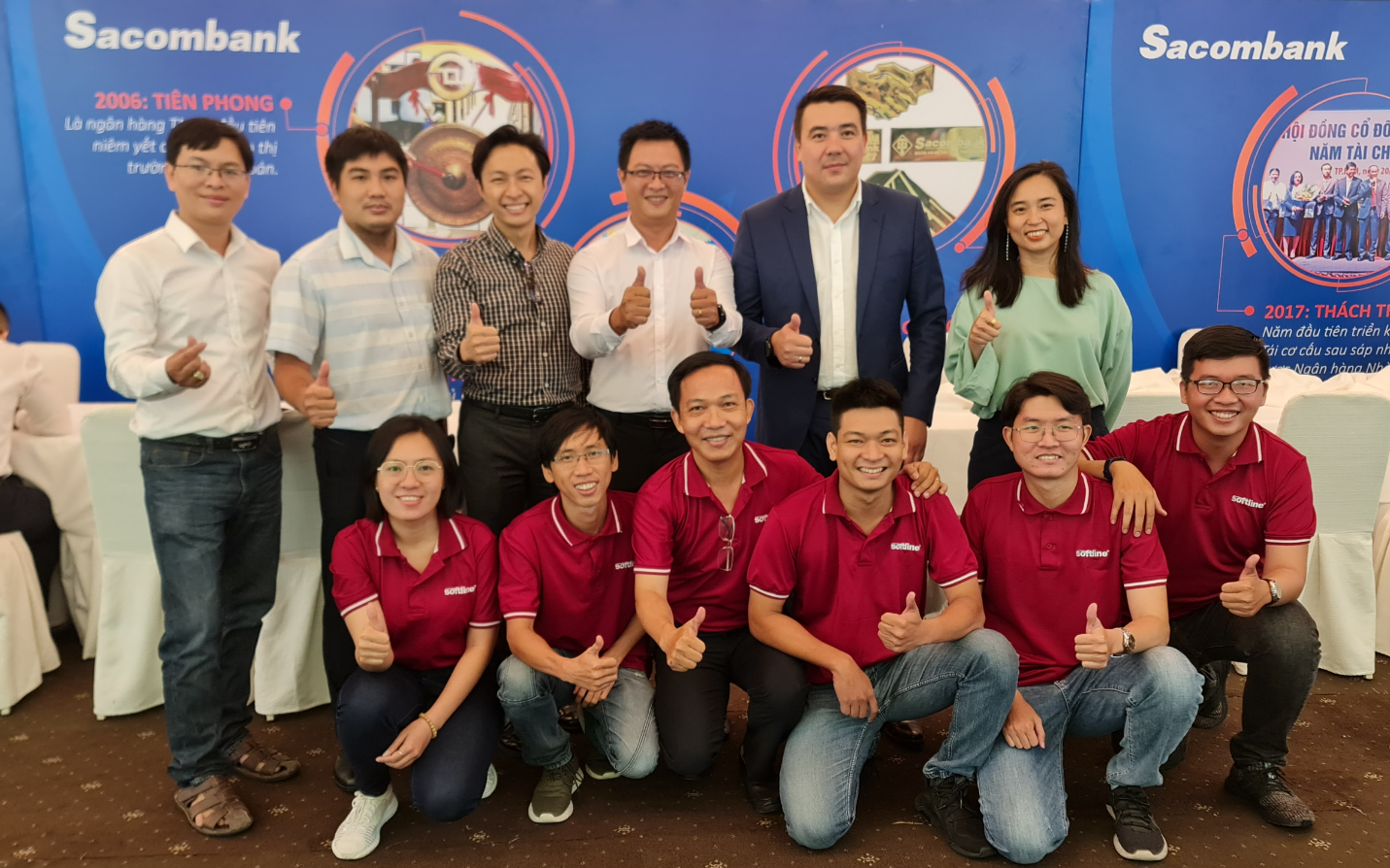 Indeed, when all information and important data of an enterprise are "uploaded onto the cloud" and connected such as personal information registration, reporting information from the Board of Directors or voting results, enterprises are forced to expand access rights from personal electronic devices, which inadvertently create opportunities for cyber attackers to steal information, sabotage and threaten enterprises. In the context of DDoS attacks which have become increasingly rampant in recent time, Softline has come up with robust security solutions and deployment support to ensure the security of the AGM.
One week before the AGM took place, Softline and Microsoft's technical team in collaboration with Sacombank's internal IT department worked hard to deploy the necessary IT infrastructure to ensure that there are no technical errors occurring during the conference. This is also a vital factor that made the AGM a remarkable success.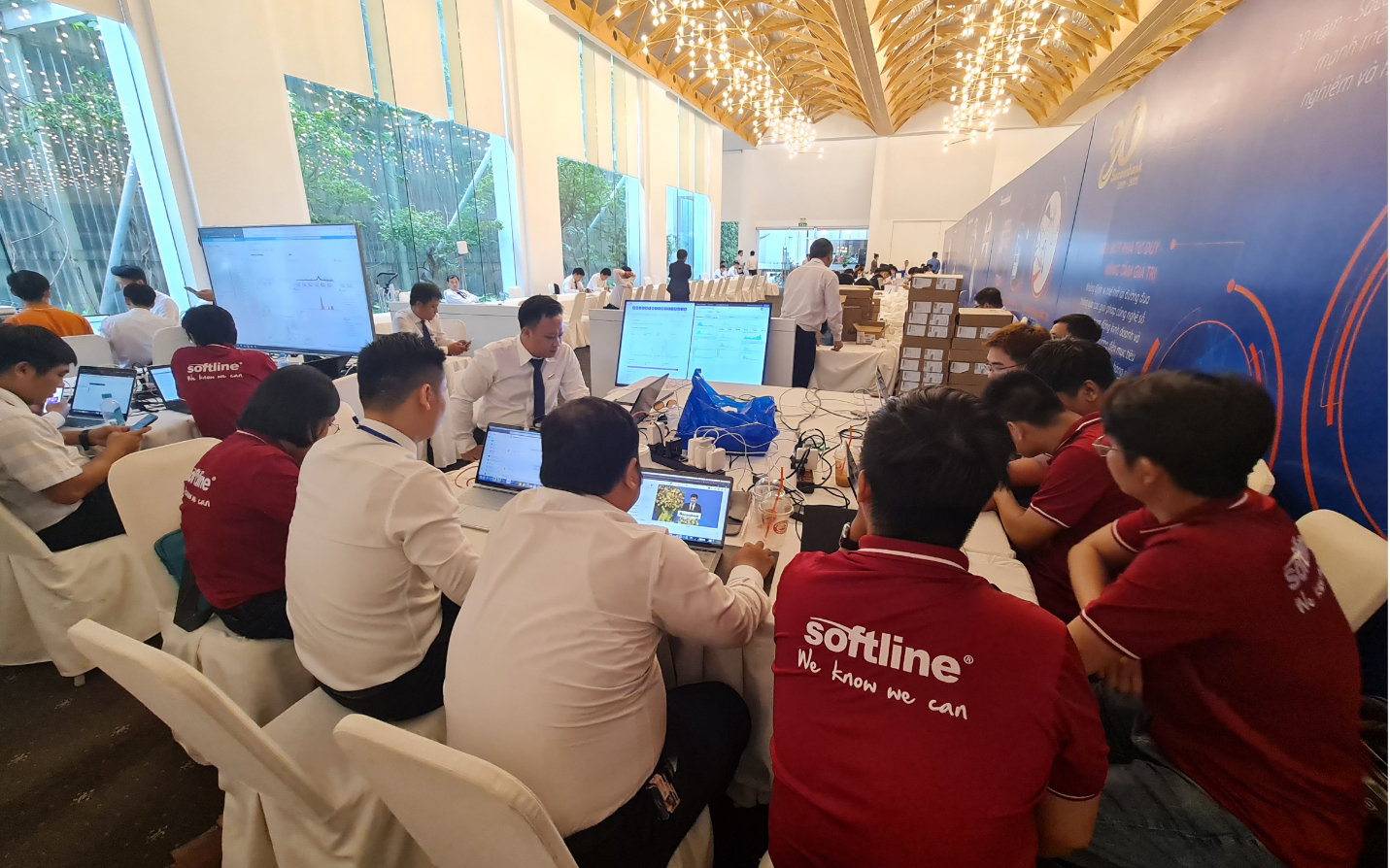 Softline is very honored to be the strategic partner to support AGM for Sacombank for two years in a row and accompany Sacombank for the past five years. The success of the meeting has solidly demonstrated Softline's ability in technical support and in the deployment of large-scale online conferences of up to thousands of attendees. Softline has increasingly improved the service quality to bring advanced and modern digital solutions with the ultimate mission to help Vietnamese enterprises in the digital transformation era.
For reference:
Softline – Contact us:
Website: https://softlinegroup.com.vn
Hotline: (+84 28) 6680 5926 / (+84 28) 6680 5397
Email: info.vn@softlinegroup.com