This webinar is an excellent opportunity for Softline to introduce to the attending customers a new employee experience platform – Microsoft VIVA which integrates communications, knowledge, learning, resources, and insights in the work flow. With many useful modules such as Viva Insights, Learning, Topics or Connections integrated in Teams, Microsoft VIVA gives businesses and users a new and useful interactive experience, and especially improves productivity in team work.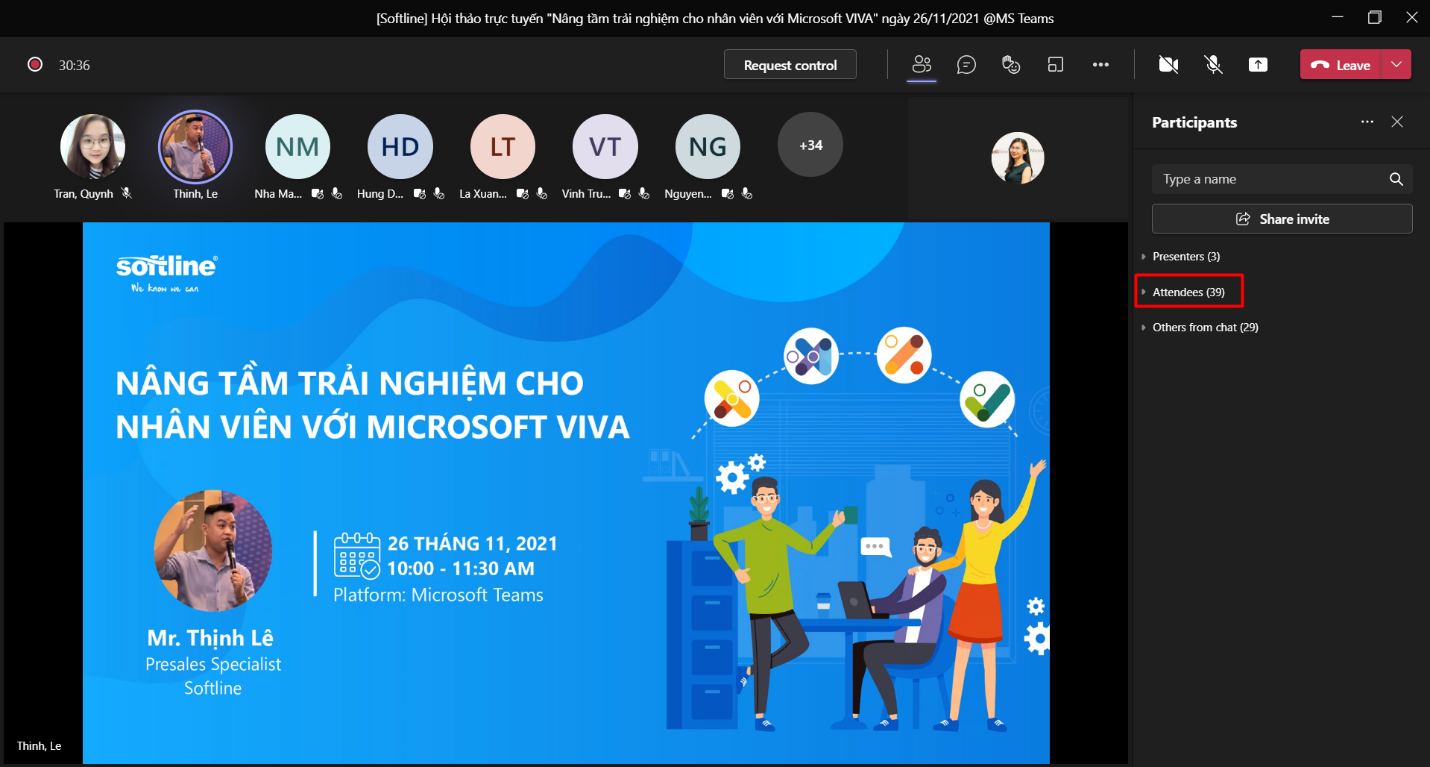 According to a recently published global survey:
Nearly 60% people say they feel less connected to their team after shifting to remote work.
85% say wellbeing has declined and 56% say job demands have increased.
Using multiple tools drives context switching, drains productivity, and creates frustrations.
79% CEOs worldwide are concerned that a lack of essential skills in their workforce is a barrier to future growth.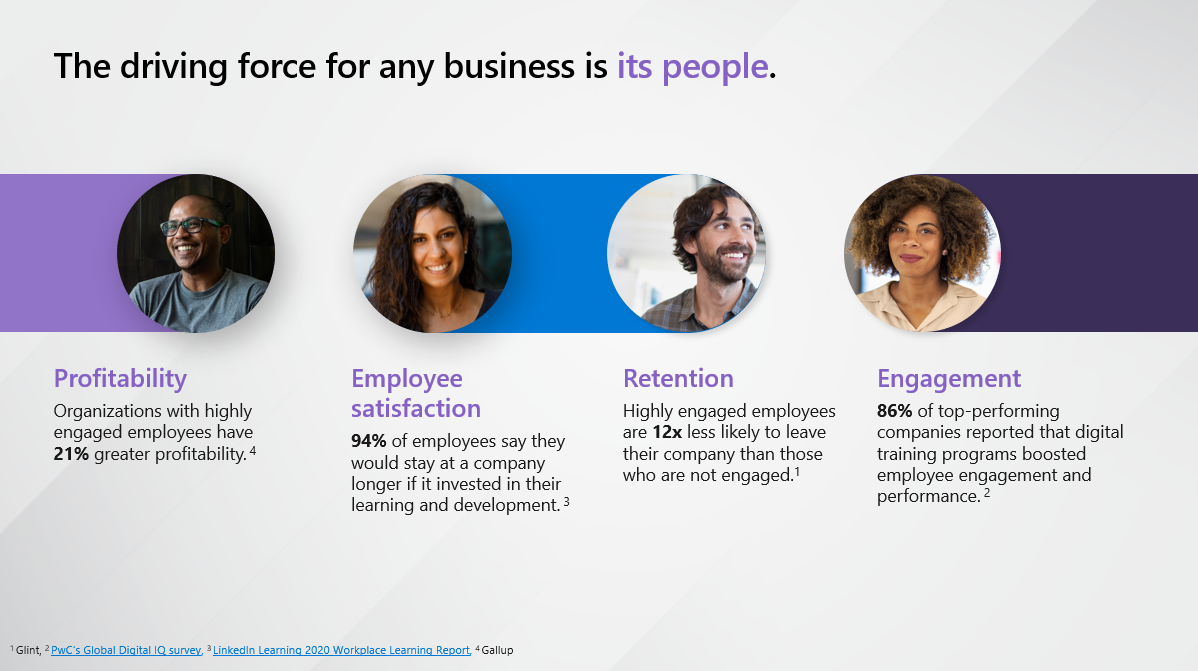 In order to help businesses to solve these concerns, in this webinar, Softline brings to customers a bundle between new and existing Microsoft 365 capabilities that support employee experience – Microsoft VIVA. Powered by Microsoft 365 and experienced through Microsoft Teams, Viva fosters a culture that empowers people and teams to be at their best from anywhere. This is the foundation which is expected to become the new standard of business in the current era.
Microsoft VIVA has full features for a movable office, ensuring to satisfy all the needs of businesses in remote working environment. There are some outstanding features as follows:
Microsoft Viva Topics: automatically organizes content and expertise across your organization, making it easy for people to find information and put knowledge into work, using AI to surface expertise in the apps they use every day.
Microsoft Viva Connections: is your gateway to a modern engagement experience designed to keep everyone engaged and informed, giving everyone a personalized destination to discover relevant news, conversations, and the tools they need to connect to.
Microsoft Viva Learning: empowers employees with formal and informal learning when and where it's needed, making it easier for people to learn while working and encourage a culture of growth that helps people reach their full potential.
Microsoft Viva Insights: helps people and businesses thrive with data-driven, privacy-protected insights and recommendations to improve productivity and wellbeing.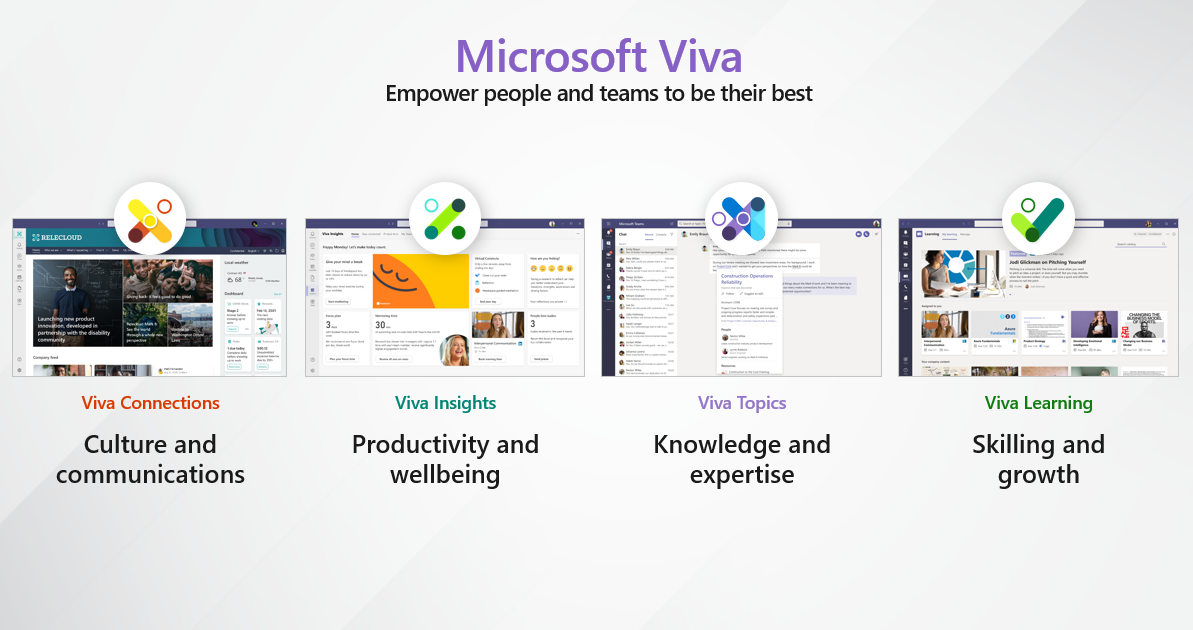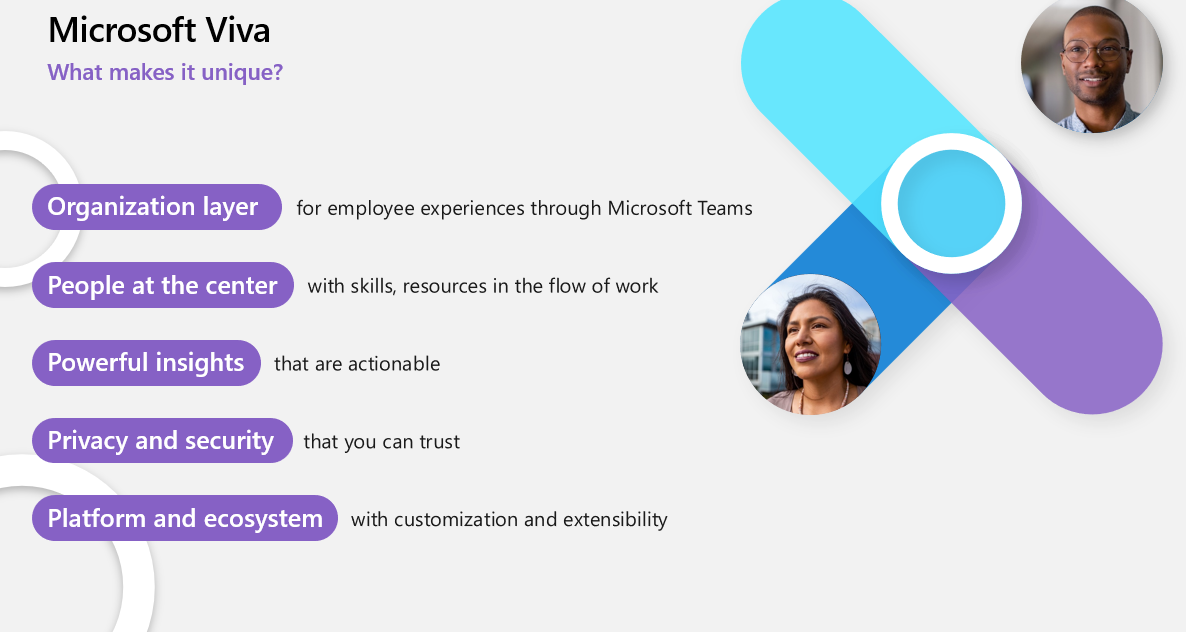 At the end of webinar, with the aim to bring the attending guests the most detailed information and practical experience, the speaker made lively demos of Viva's features and specifically showed how each Viva module worked to help businesses build culture and promote employee learning in an easy and convenient way.
To watch the recorded video, contact Softline to get the full webinar documents and get in-depth support!
Contact Information:
E: info.vn@softlinegroup.com
T: (+84 28) 6680 5926 / (+84 24) 625 37348