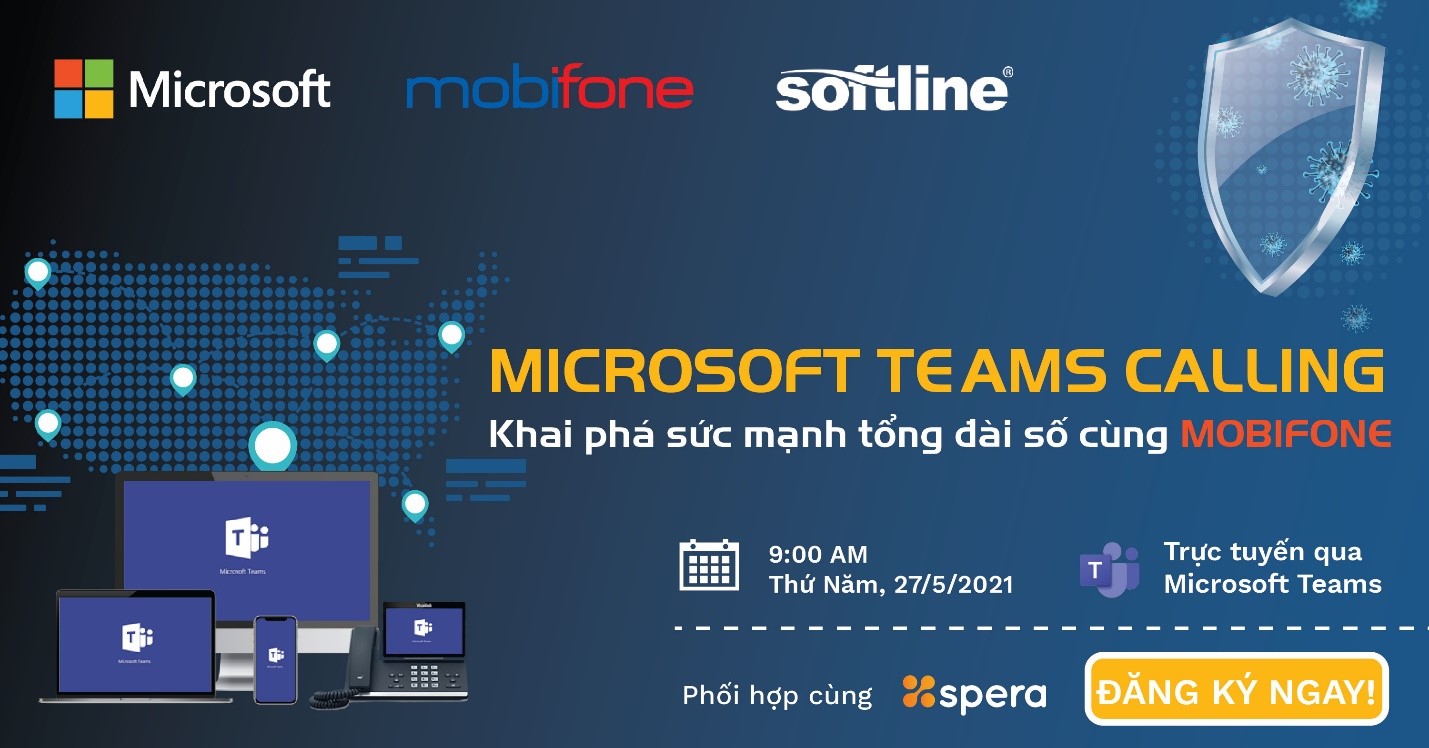 The webinar lasted within 2 hours and brought a lot of useful and valuable information about digital solutions on Microsoft Teams – the key to solve various problems in business operations in most of the companies during the Covid-19.
In this webinar, the speakers showed to the guests the new detailed perspective about the connected switchboard model - Microsoft Teams Calling – mUNI deployed on Microsoft Teams. Especially, with Power Platform demo on Microsoft Teams, the users can explore how to create a diverse ecosystem, then easily find out the solutions to optimize workflow and create a flexible working environment anywhere, anytime, on any device.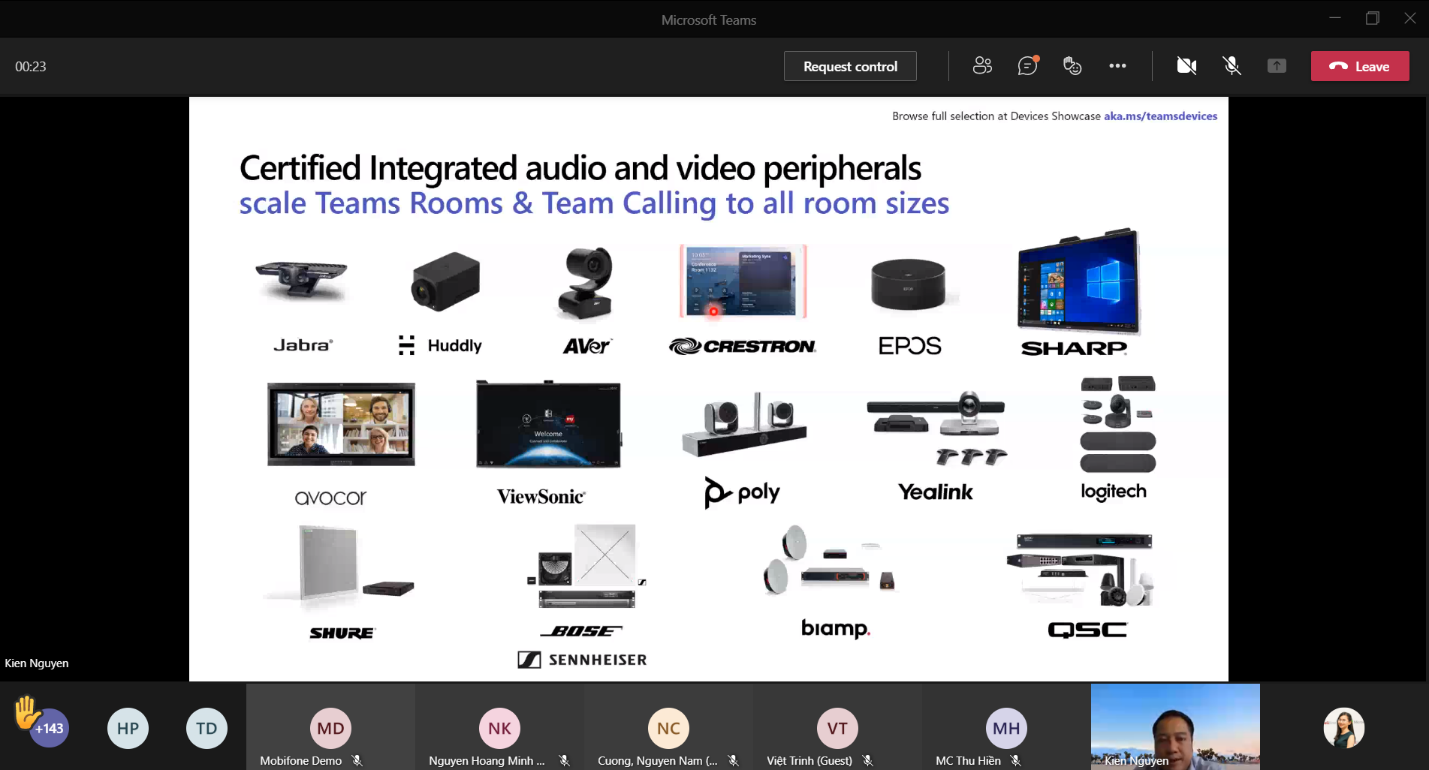 Opening the webinar, Mr. Kien Nguyen – Partner Development Manager from Microsoft shared how the world had changed after the COVID-19. He also provided up-to-date technical knowledge, devices, tools as well as advanced solutions from Microsoft to support business in the digital transformation journey.
The COVID-19 has accelerated digital transformation in most of the businesses. However, the digital transformation process of some companies is still facing many challenges such as complex multiple systems, ineffective data management and lack of security.
To solve these difficulties, Mr. Thong Nguyen – Corporate Business Manager from MobiFone has brought the solution on Microsoft Teams that is Microsoft Teams Calling – mUNI –which allows users to make calls at anywhere while using their working number. This is a unified tool which creates a virtual workspace, integrates applications and meets all the online working needs of internal and external businesses.
As a model of technical connection gate between Microsoft and MobiFone, mUNI provides virtual Private Brand Exchange application on Microsoft Teams at anytime, anywhere with full features such as hotline, free internal calls, sending greetings, recording, call log, etc.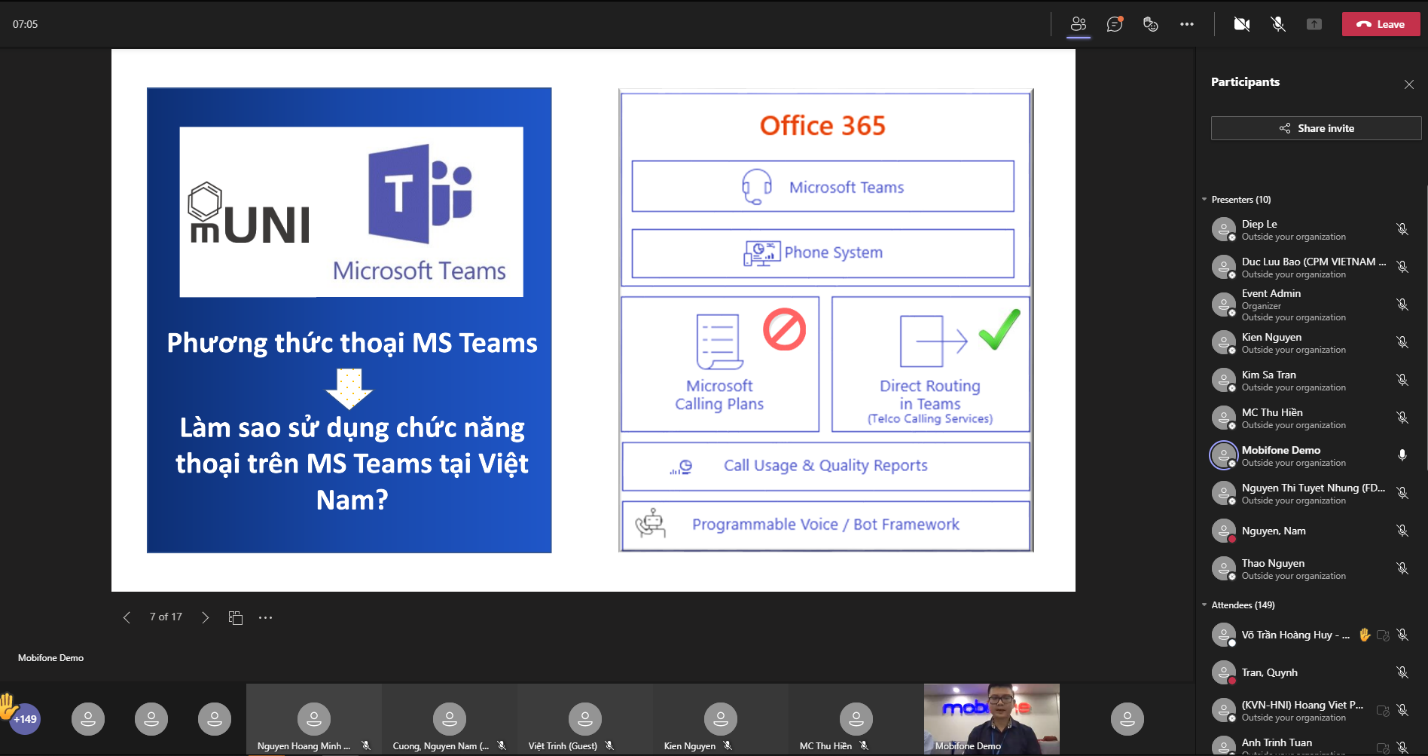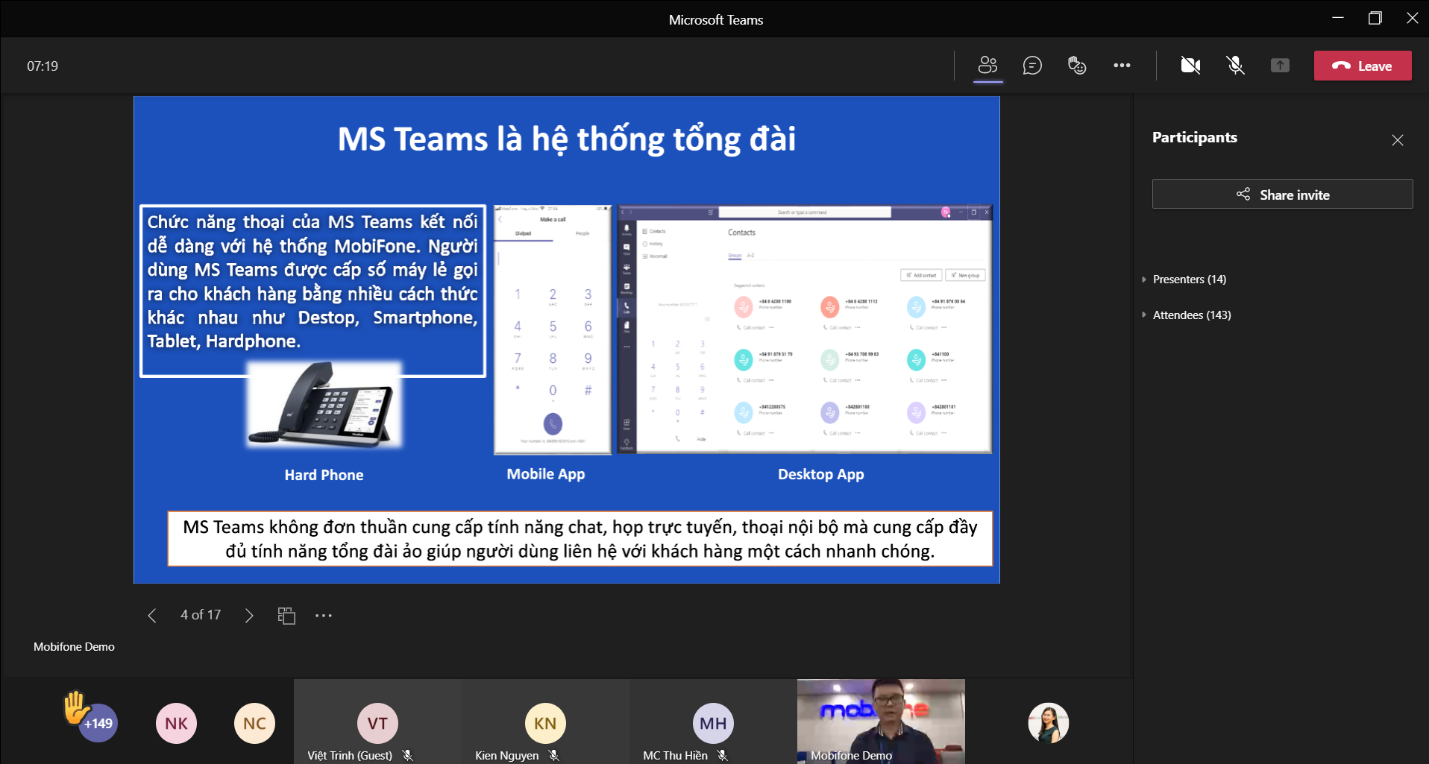 Through success story shared by Mr. Thong from Mobifone, we can see that mUNI has been proven as an optimal solution which is both cost-saving and operation-efficient.
Following the event was the presentation of Ms.Thao Nguyen – Business Operation Advisor from Xspera. With the detailed and useful information, the customers had a chance to discover a mini-BPM (Business Process Management) platform – a complete ecosystem on Microsoft Teams.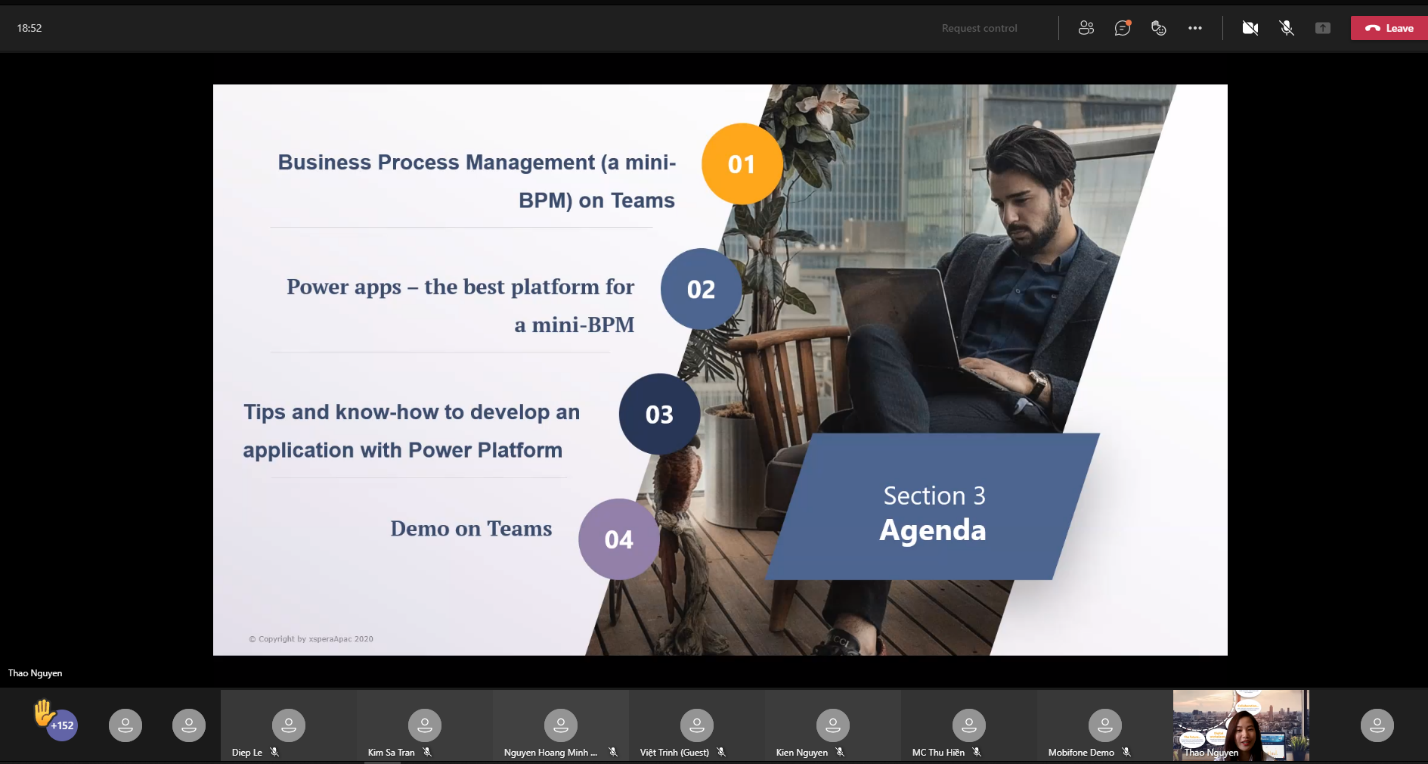 According to her point of view, to stay competitive in the market, any company needs to improve collaboration and build the connected workflow between departments. The process should be started from customer journey management, employee journey management to partner journey management. It is essential to create the workflows or even BPM – Business Process Management to increase alignment in business and improve efficiency at work.
Microsoft Teams is the modern workplace that seamlessly connects processes and is a tool to bring services to customers, solving the business problem better and quicker. The speaker also shared more valuable tips to develop a business process in mini-BPM by Power Platform through a quick demo on Microsoft Teams.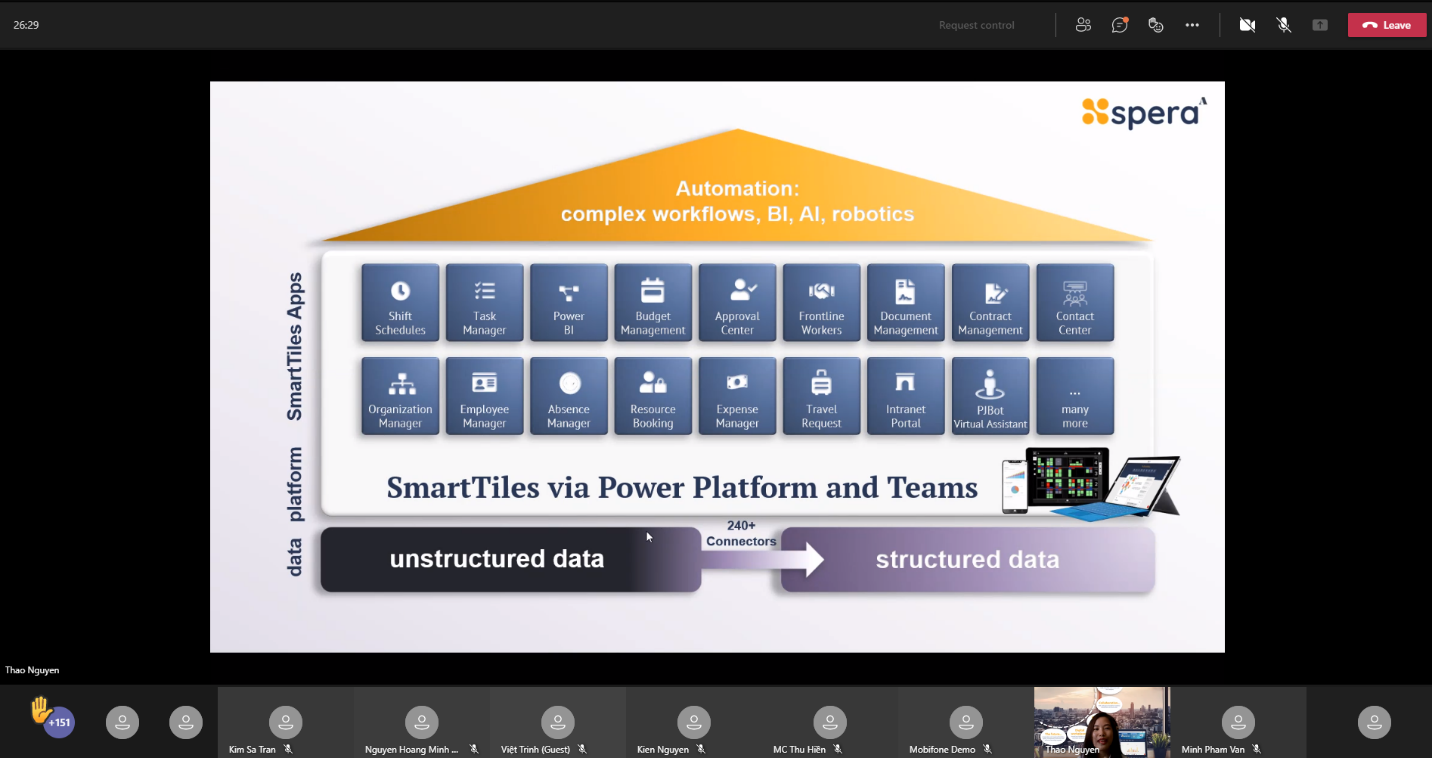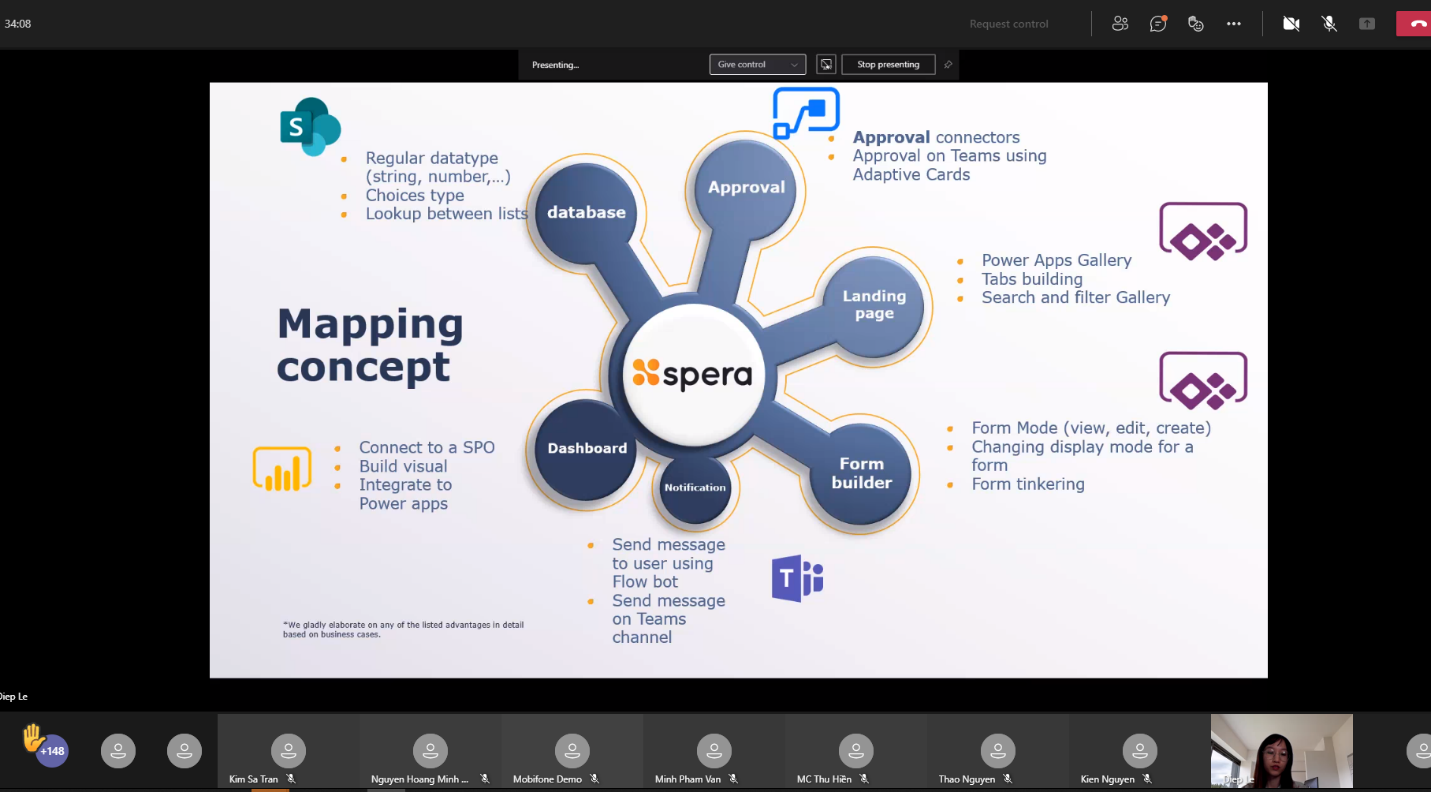 In order to bring customers a more intuitive view of how to apply Power Platform into business processes, Ms. Diep Le – Digital Product Manager from Xspera simulated how to deploy Power Platform on Microsoft Teams via the practical use of "Document Management Application".
Power Platform is a powerful set of applications that allow you to automate process, build solutions, analyze data, and create virtual agents, which including: Power Apps, Power Automate, Power BI, Power Virtual.
With Power Apps – a low – code platform, users can quickly build applications without programming, which helps shorten the product building process from 16 steps to 7 steps. Power Apps also provides an intuitive, user-friendly interface with easy scalability and reliable security, and enriches the customer experience.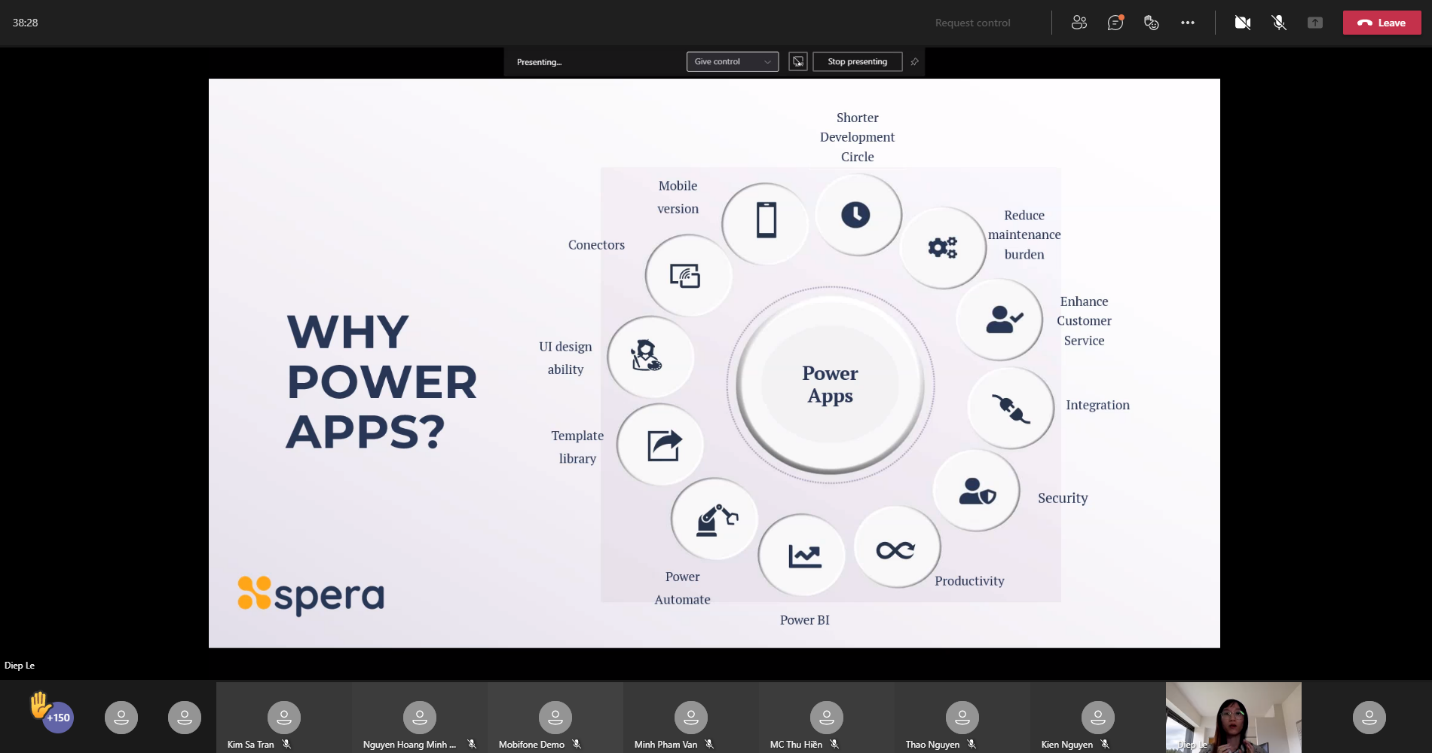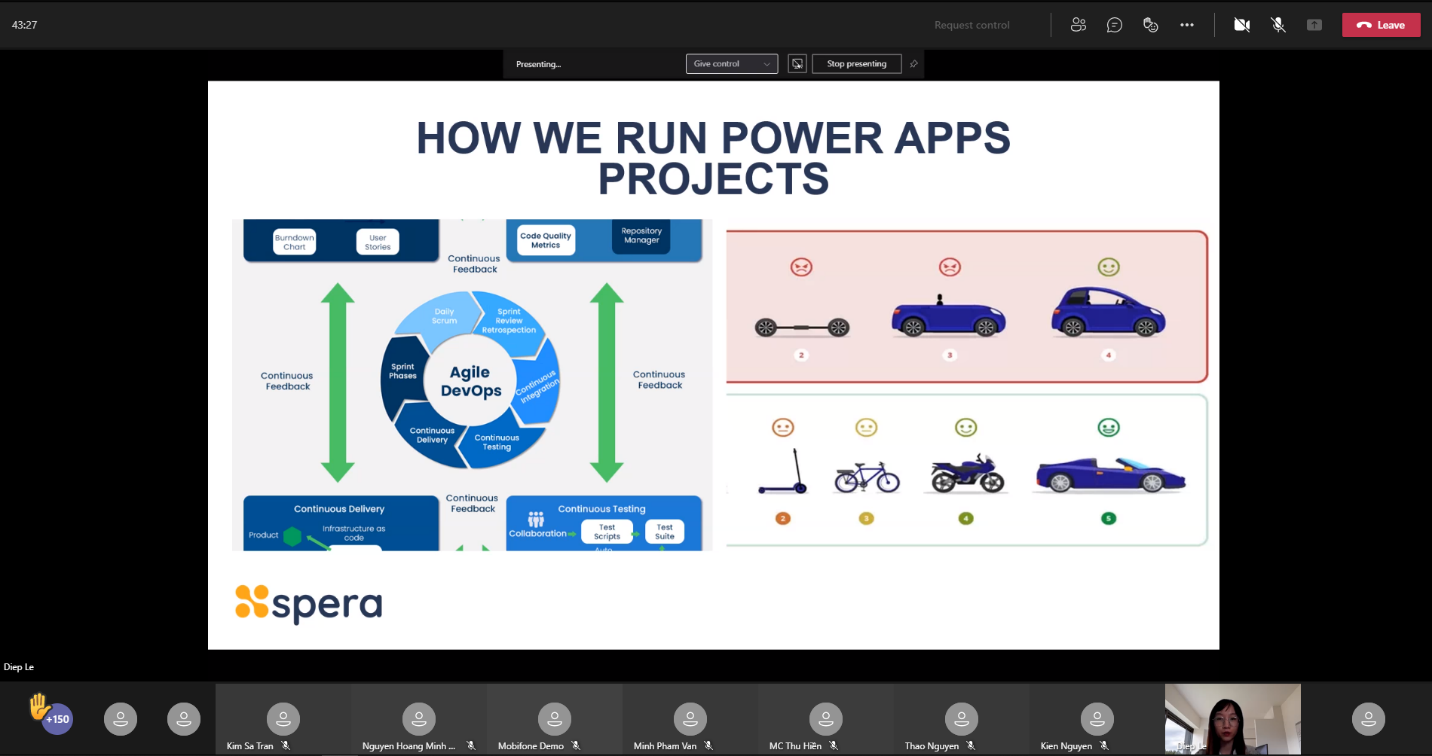 At the webinar, customers had a chance to discuss and be updated by Mr. Nam Nguyen - Microsoft Business Lead from Softline about the most outstandingly new features of Microsoft Teams up to the present time.
Understanding the challenges that most businesses are facing when starting "remote working", Microsoft has released many outstanding features to help businesses solve these problems. The new features are Focus on what's important with Dynamic view, Real-time meeting transcription, Create – share – and track lists with anyone, Reduce background noise in meetings, New grid view, and other useful features.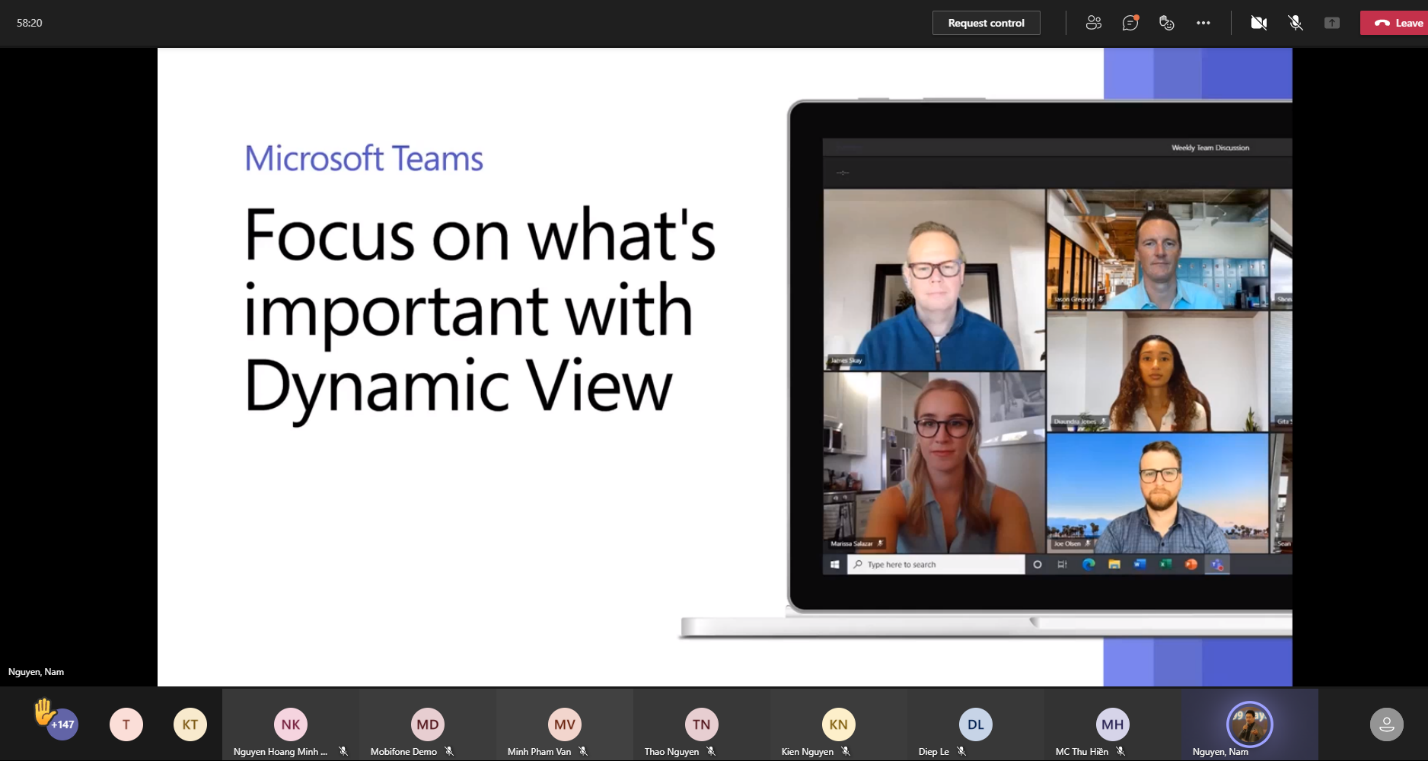 The webinar ended with thought - provoking questions and comments between speakers and guests. Thanks to many interesting and useful questions, Softline can better understand the concerns and needs of customers in the digital transformation process.
Softline is Microsoft's strategic partner with nearly 30 years of experience in implementing digital solutions and advising licensing with a pool of experienced experts. We hope to have more opportunities to assist more business with providing advanced digital solutions and best services.
Contact Softline now to experience the latest features of Microsoft Teams!