The webinar provided customers with the up-to-date information of digital technology market and the current trend of developing and constructing IT infrastructure, which helps businesses meet their flexible business needs, enable to connect remote infrastructure system anytime, anywhere with absolute security.
In this webinar, the attendees had a chance to discover in detail about Microsoft Azure services such as Backup, BCDR, Security, Web Modernize, Datawarehouse and so on. This kind of information not only helps the board of management proactively prepare plan to improve and upgrade IT infrastructure on time but also increase the competitive advantages of their business in the market.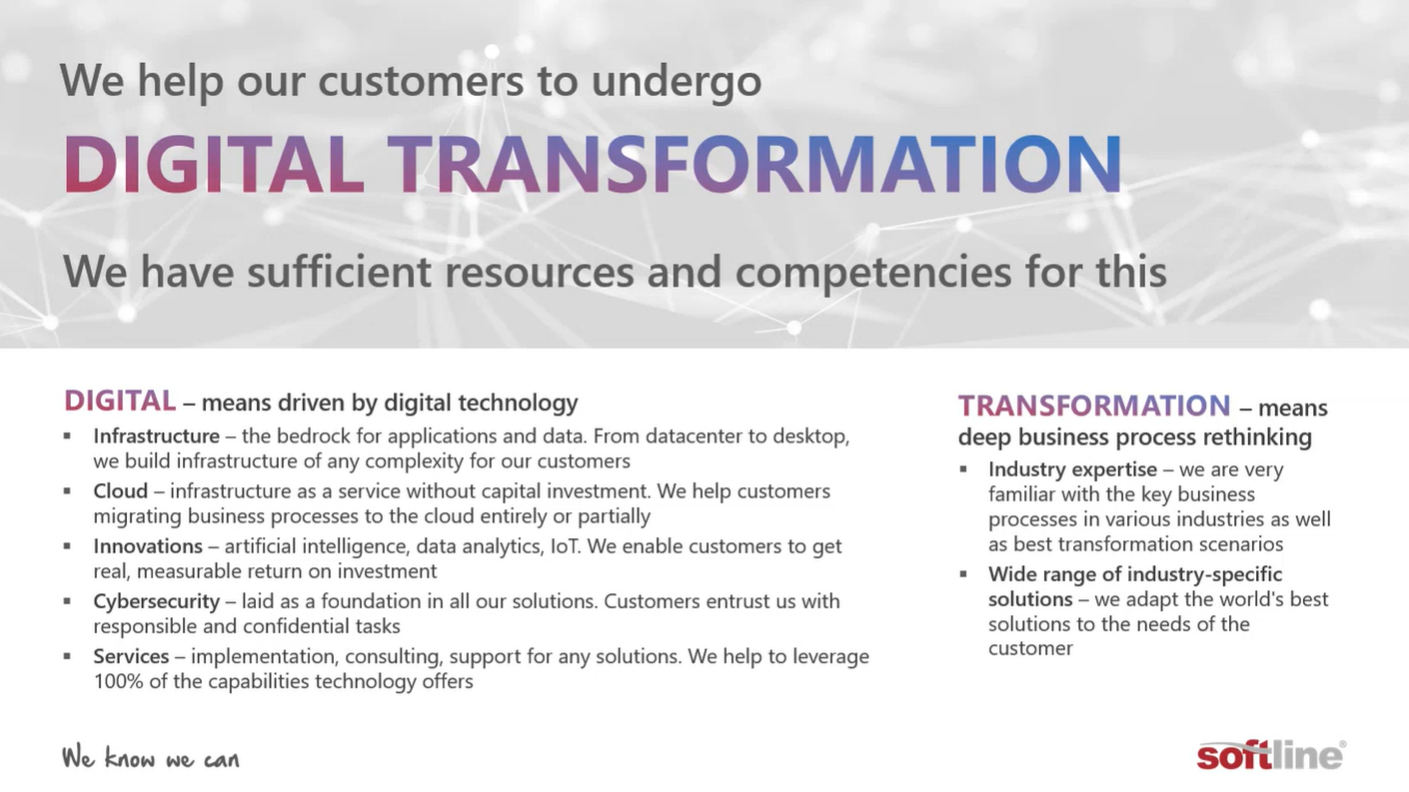 Opening the webinar is a business overview about Softline and a brief introduction of the market's remarkable digitization trends shared by Mr. Nam Nguyen - Microsoft Business Lead, Softline. Beside myriad benefits, digital transformation is a long term process with many challenges that require businesses to keep improving and upgrading their systems and/ or infrastructures to meet the current fast changing and highly competitive business environment.
The webinar was followed by the sharing of Mr. Vy Nguyen – Partner Tech Strategist, representative of Microsoft, which showed attendees the roadmap to migrate IT infrastructure to cloud and the difficulties that enterprises are facing in this journey. With specific customer success case studies, he has proven that cloud migration is a great approach for businesses, which helps businesses optimize the resources, cost and operate the systems flexibly. According to his sharing, the essential factor to migrate to cloud successfully is choosing a suitable solution and trusted partner to get timely and comprehensive technical support.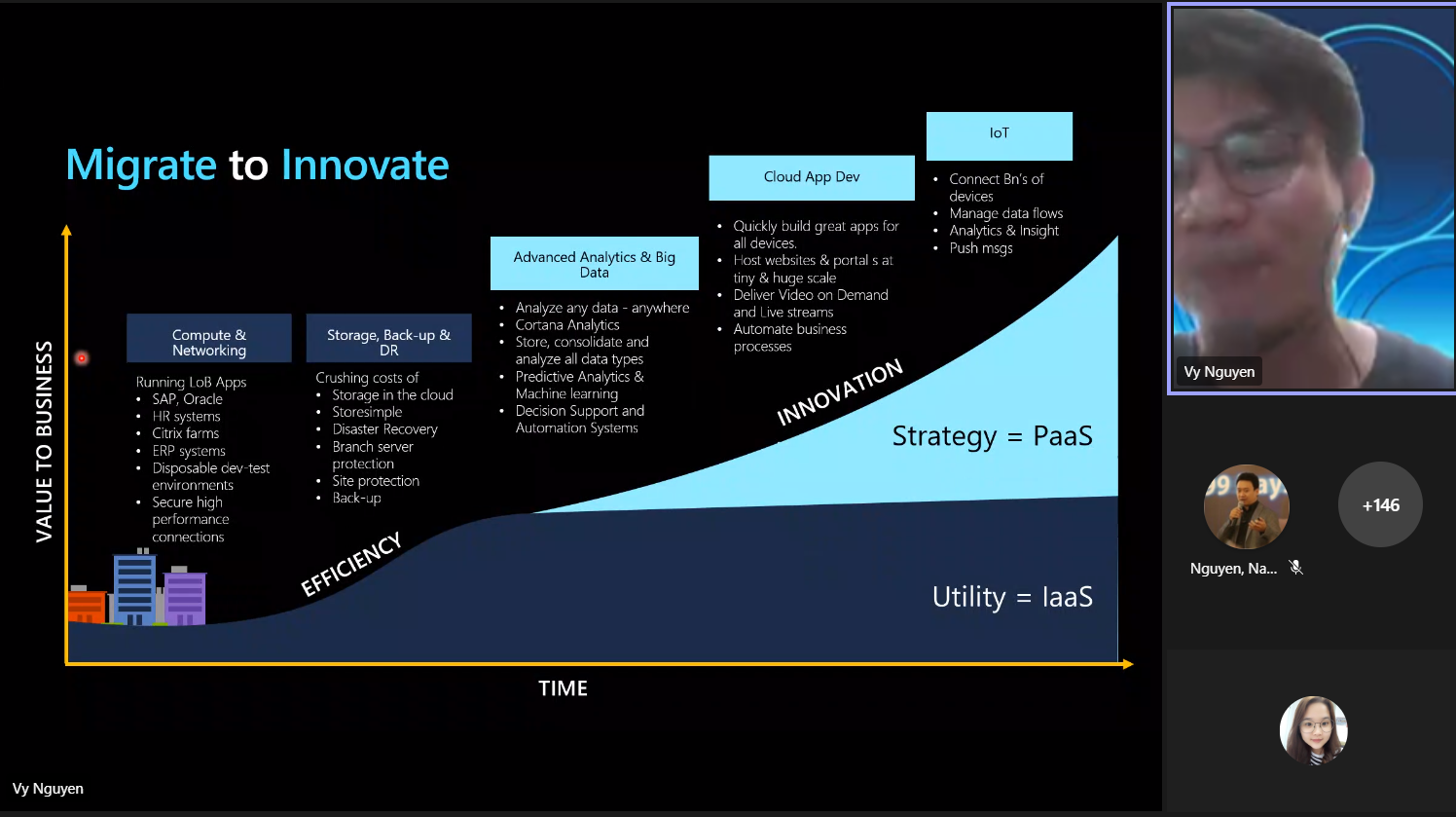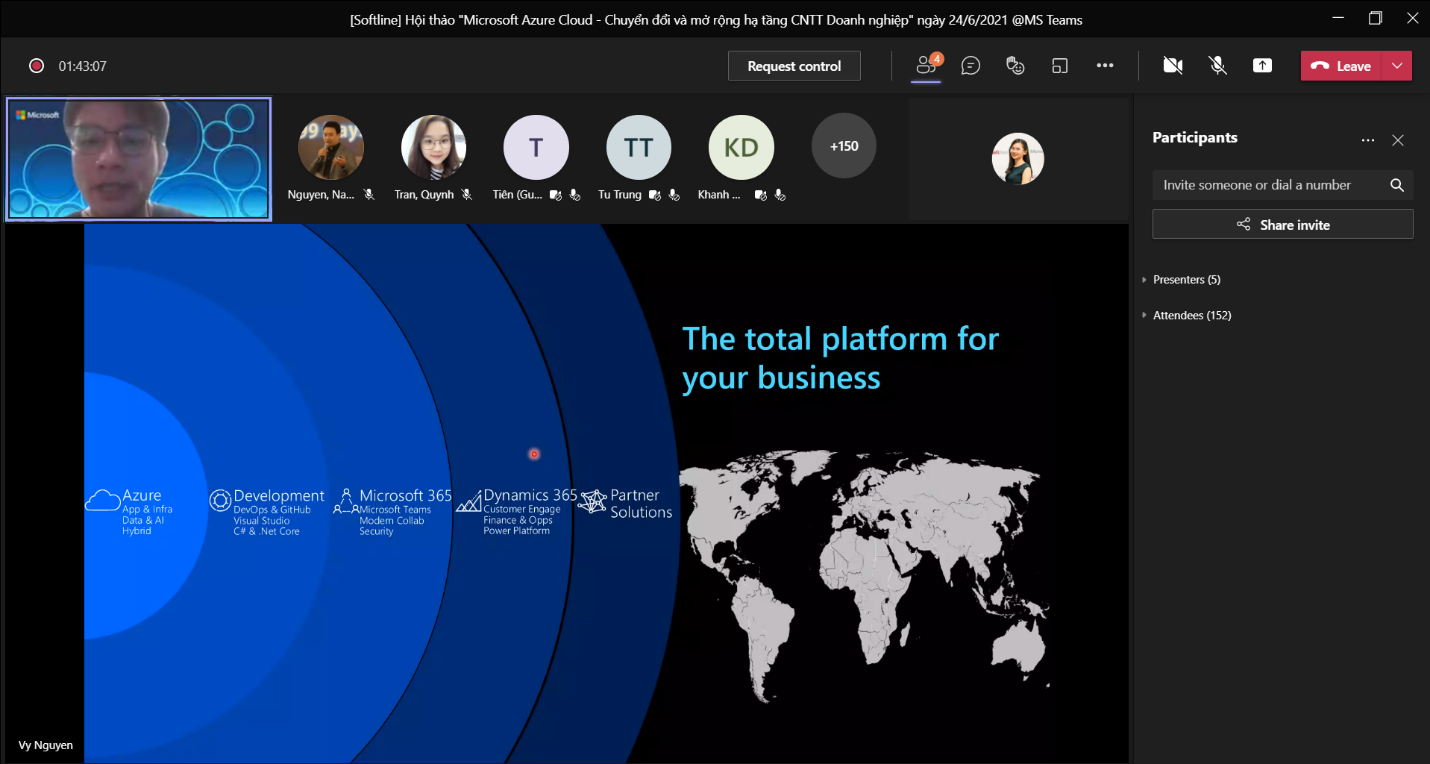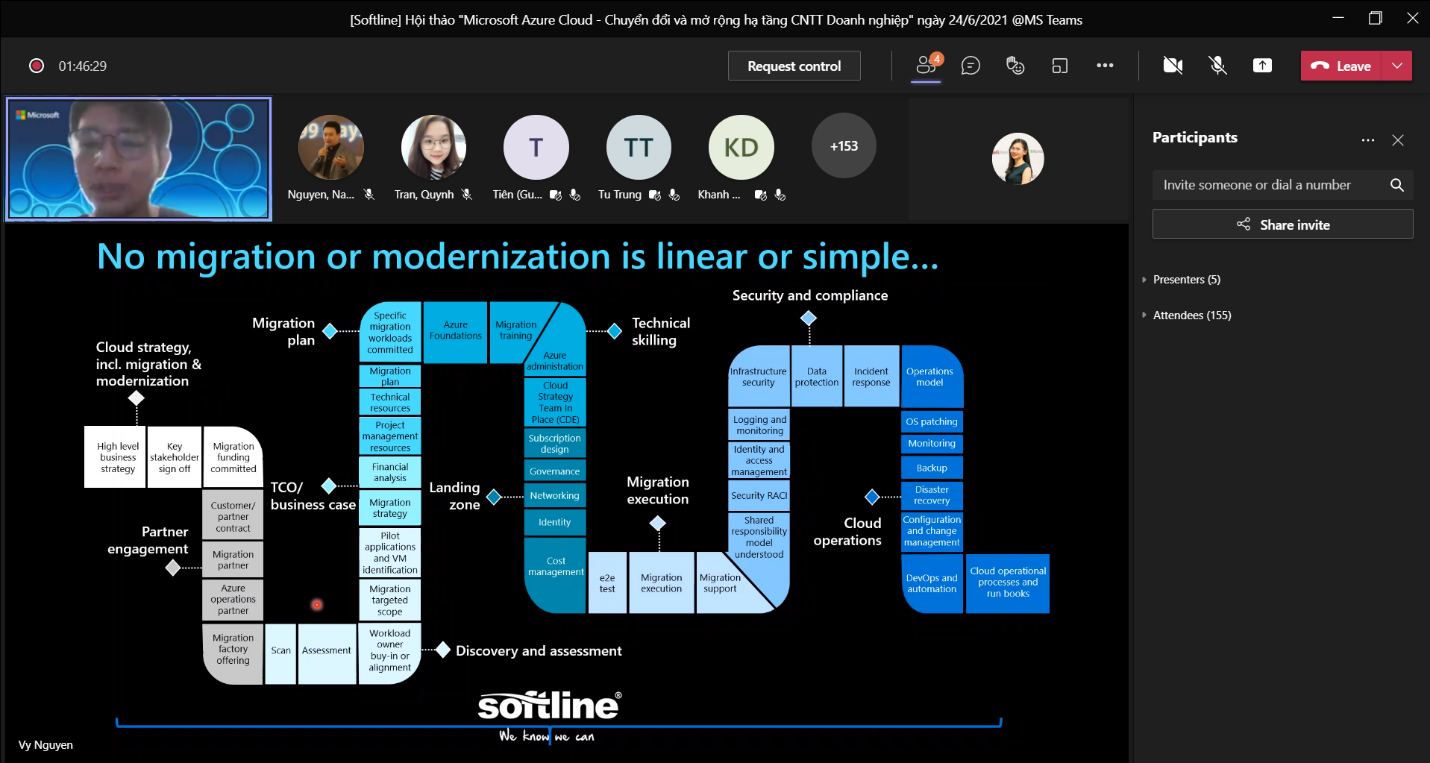 To provide in-depth information about the service and benefits of Microsoft Azure, Mr. Quoc Ngo – Cloud Solution Architect, Softline shared about the outstanding advantages of Azure and how to make use of Azure to create low-cost, high-performance cloud-based applications for businesses.
According to Mr. Quoc, Azure is considered as a public cloud computing platform and online portal that allows businesses to access and manage cloud services and resources provided by Microsoft. When migrating apps, data and infrastructure to Azure, business can benefit as follows:
Limiting downtime: Downtime puts your organization's reputation, finance, and productivity at risk
Reducing cost: The cost of maintaining secondary sites and infrastructure can be high
Managing complexity: Managing complex environments while meeting RPO and RTO standards is often difficult for IT
Ensuring compliance: Regulatory and compliance demands for data retention and protection may be taxing for your business
Scaling protection: Protection beyond mission-critical apps and data is unrealistic for most businesses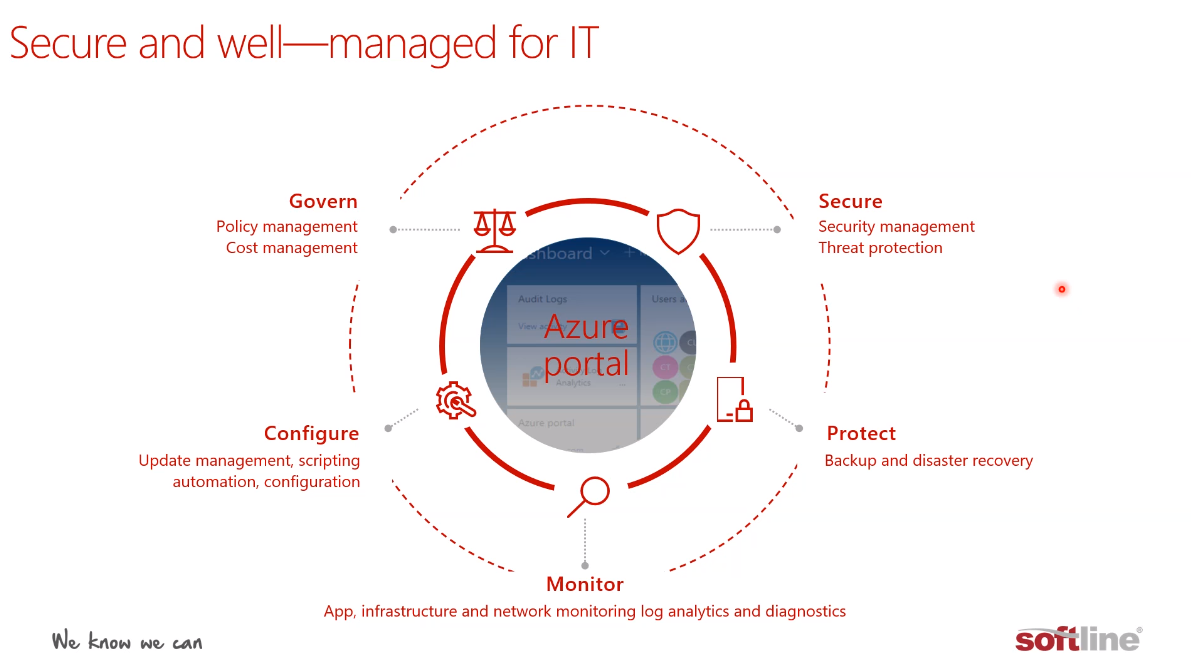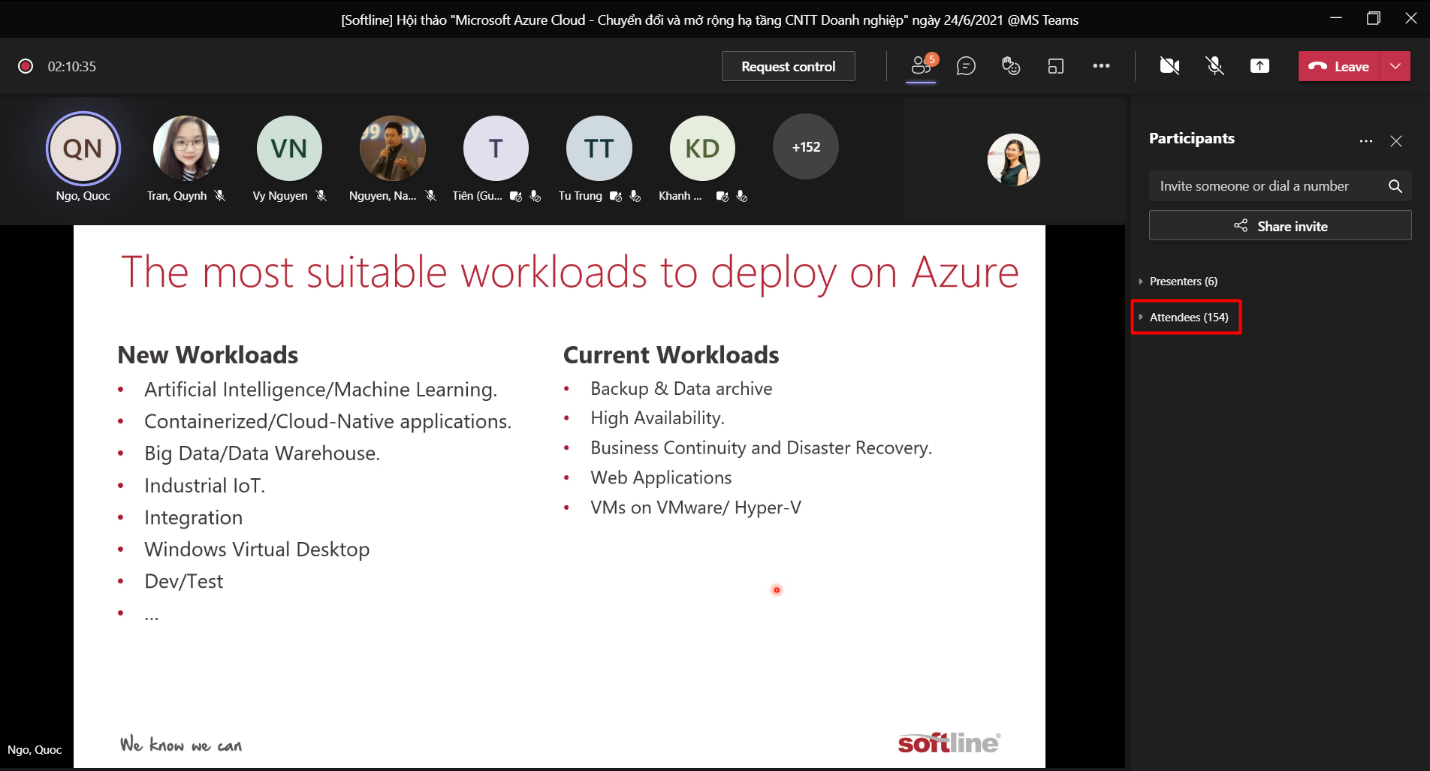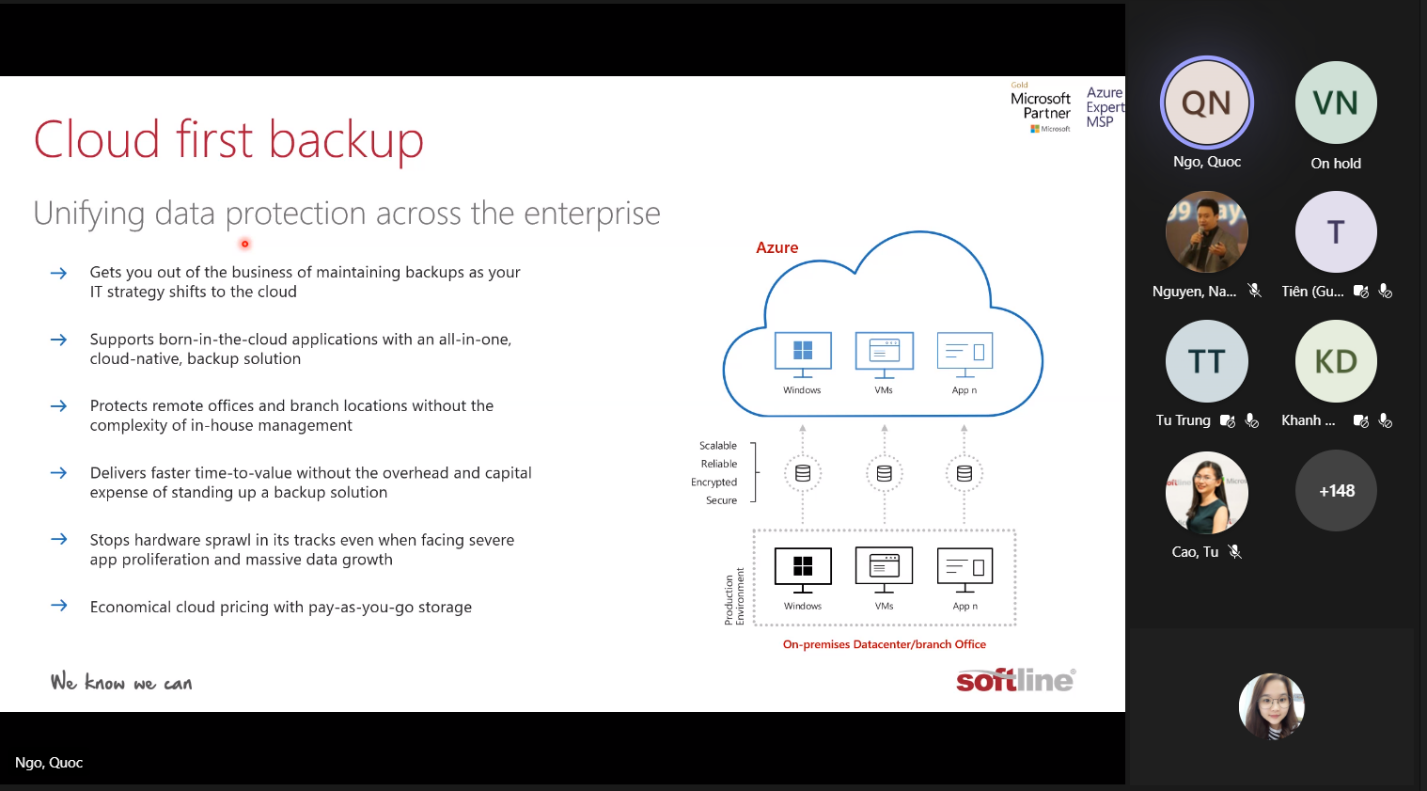 Softline has been acclaimed as Microsoft's strategic partner with nearly 30 years of experience in deploying advanced digital solutions and services, especially Microsoft Azure for various customers all over the world.
Contact Softline now to get the webinar document and advice on suitable and optimized solutions for your business!