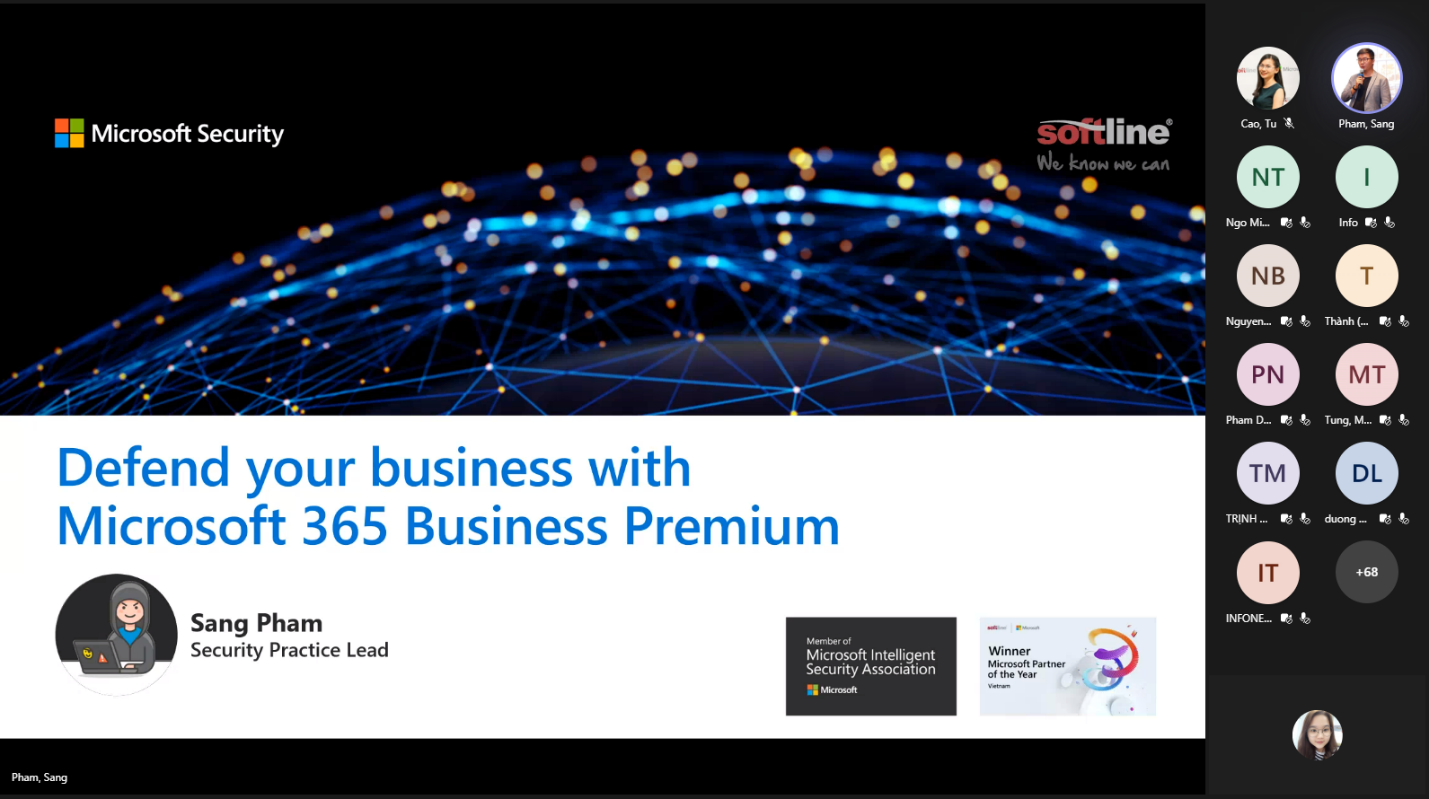 Through the 120-minute webinar, Mr. Sang Pham – Security Practice Lead, Softline, shared his experience and discussed with all the attendees about the opportunities as well as challenges that many enterprises often struggle when implementing digital transformation. "Cybersecurity" is one of the most important and noteworthy issues for all businesses at the current "lockdown" time. In fact, the more businesses switch to remote working, the more serious this issue has become .
According to his sharing, with the developing global digitization trend, the network security and data loss issues are also growing up in increasingly sophisticated and dangerous manner. To support businesses respond to rapidly evolving security threats promptly, Softline would like to recommend Microsoft 365 Business Premium – a comprehensive solution that helps protect enterprise data and systems. Microsoft 365 Business Premium is designed by Microsoft, tailored for SMB businesses.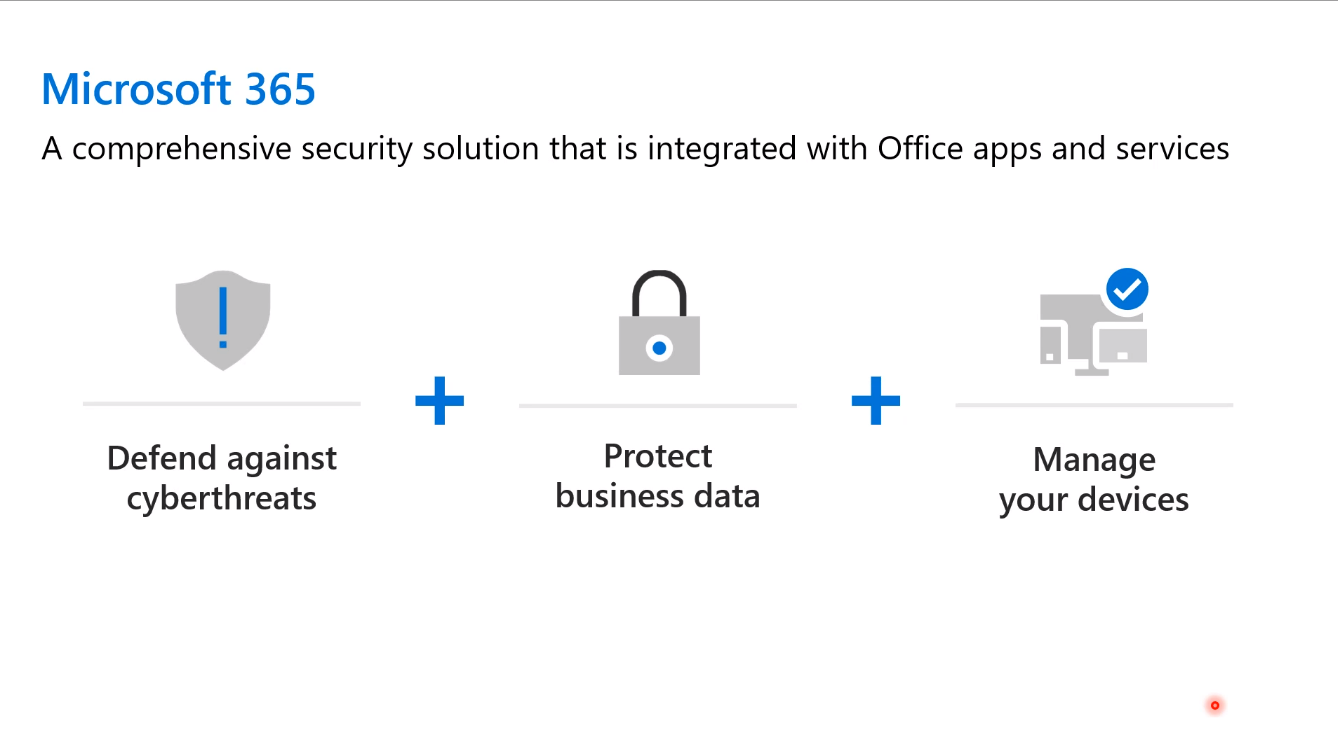 Microsoft 365 Business Premium is a comprehensive security solution of Microsoft – a Leader in the 2021 Endpoint Protection Platform Magic Quadrant, providing online protection features that help protect your business against advanced cyber threats.
In addition to best-in-class Office apps and powerful built- in cloud services available, this solution is also appreciated and trusted by most of the global businesses for its advanced security capability such as:
Threat Protection with Office 365 Advanced Threat Protection (ATP) - a cloud-based email filtering service that protects you from malware, ransomware, harmful links, and so on. ATP Safe Links protects you from malicious URLs in email or Office documents. ATP Safe Attachments protects you from malware and viruses attached to messages or documents.
Identity Management: protect your organization with Azure Active Directory (Azure AD) – a complete identity and access management solution with integrated security
Device & App Management: Microsoft 365 Business Premium advanced device and app management features let you monitor and control what users can do with enrolled devices. These features include conditional access, Mobile Device Management, BitLocker, and automatic update. Users can use conditional access policies to require additional security measures for certain users and tasks and can configure automatic update.
Information Protection: Data protection features in Microsoft 365 Business Premium help ensure that important data stays secure and only authorized people have access to it.
Let's have a look at some highlights from the webinar: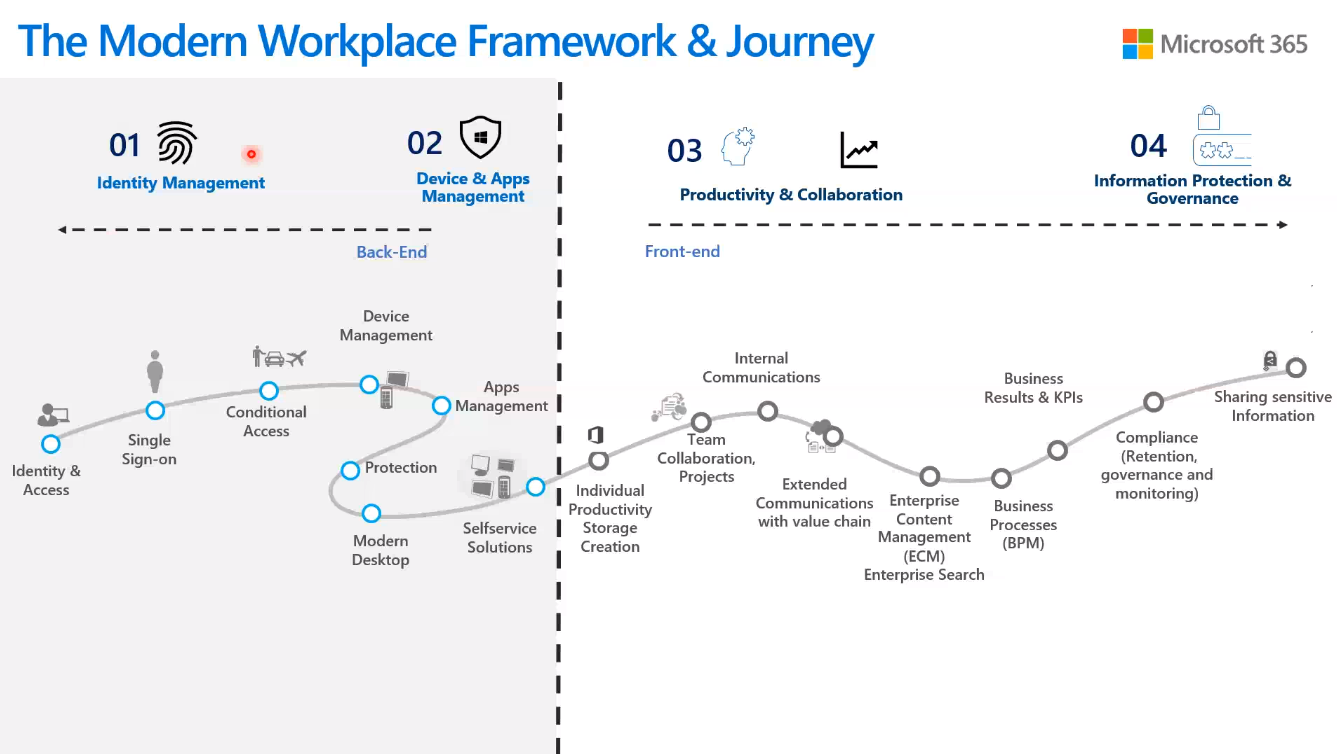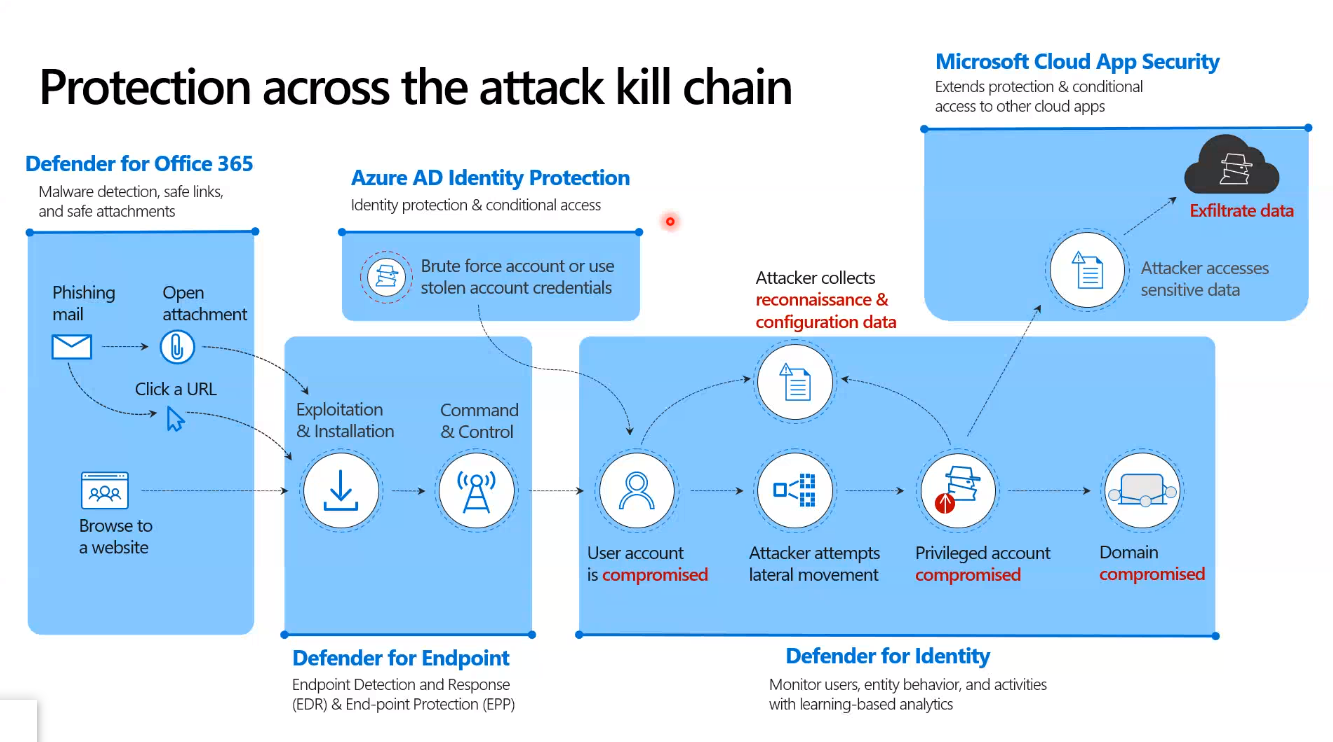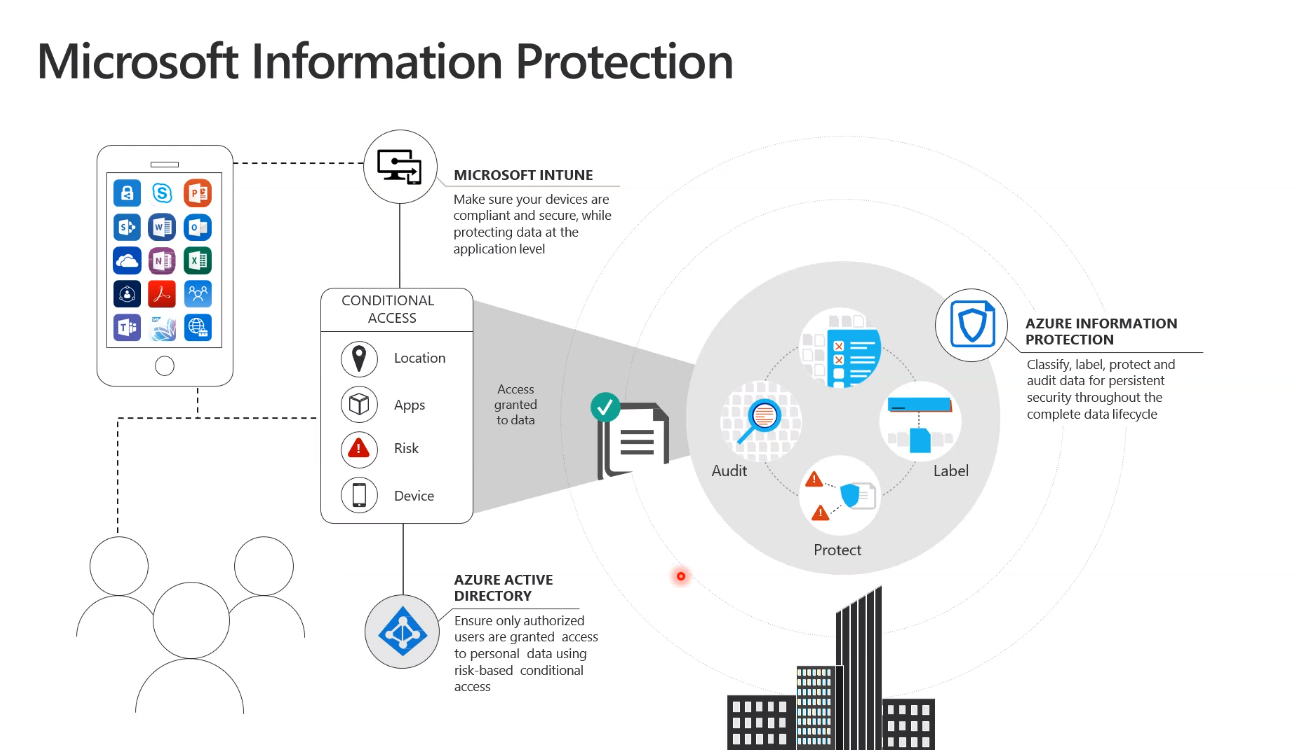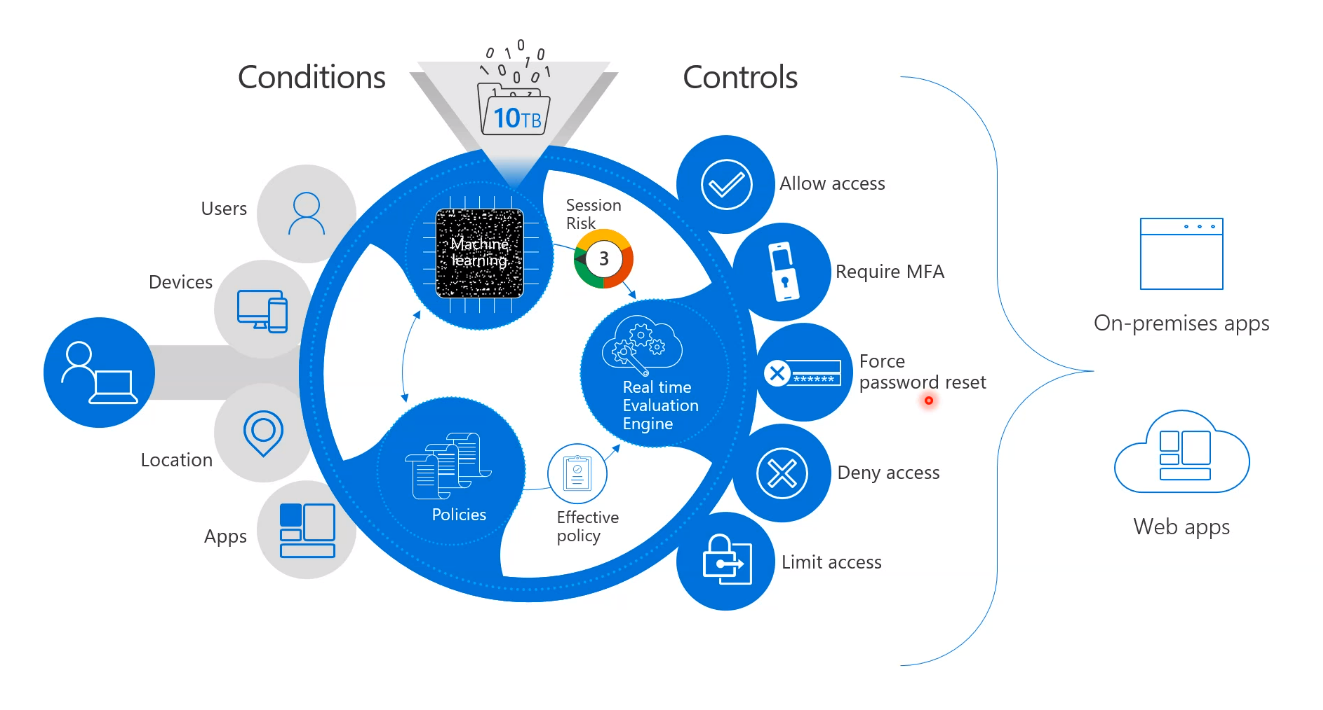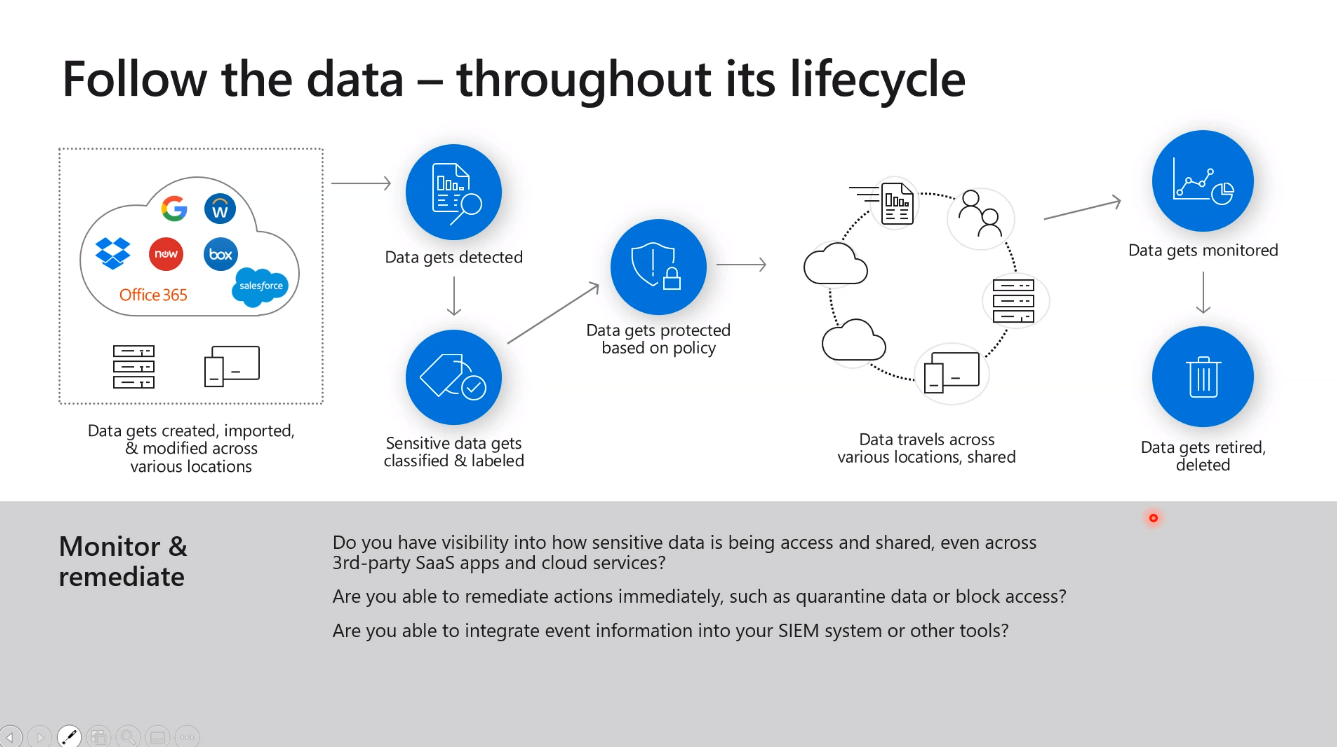 Contact Softline to get related document, and experience this optimized security solution!
Contact Information: