Thanks to a more than 90-minute presentation and demo made by the speaker – Mr. Thinh Le – Microsoft Specialist, Softline, the webinar captivated the attendees and offered a lot of important information, knowledge about the recovery solution, backup data with the solution called Azure Site Recovery.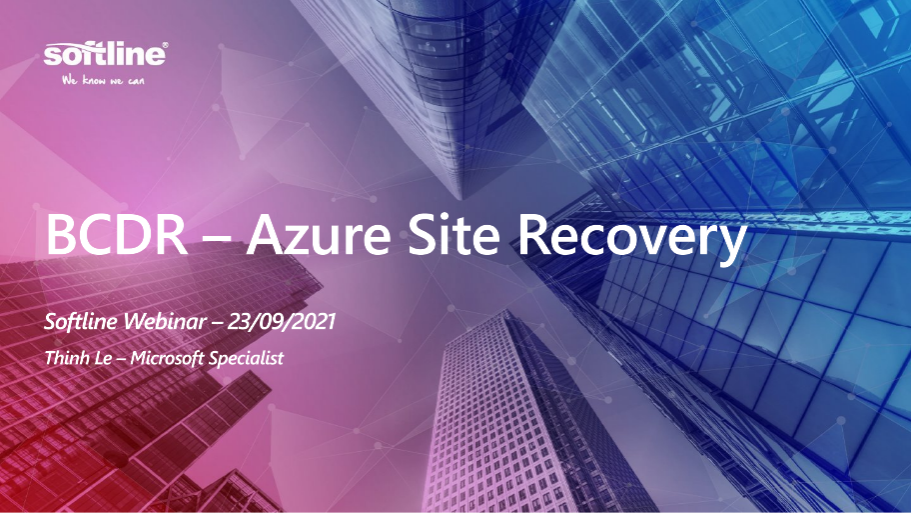 This is a topic that has sparked the interest of businesses because, in today's world, a disaster can strike at any time and in a variety of forms, including cyber-attacks, COVID pandemics, fires, explosions and so on. These unanticipated threats have the potential to disrupt the entire information technology system and infrastructure, including hardware devices, as well as the organization's production and business operations. As a result, in order to deal with these disasters, businesses must have systems in place that can restore and backup data in order to ensure prompt data recovery and continue operations as soon as the incidents occur.
During the webinar, the speaker stressed the importance of important parameters in system backup and recovery, including:
RPO (Recovery Point Object): is defined as the maximum amount of data – as measured by time – that can be lost after a recovery from a disaster, failure, or comparable event before data loss will exceed what is acceptable to an organization.
RTO (Recovery Time Objective): is the duration of time and a service level within which a business process must be restored after a disaster in order to avoid unacceptable consequences associated with a break in continuity.
WRT (Work Recovery Time): is the length of time needed to recover lost data, work backlog, and manually captured work once systems/resources are recovered and repaired. WRT corresponds to the time between systems/resource recovery and the start of normal processing.
MTD (Maximum Tolerable Downtime): is the maximum time allowed for the system to stop without affecting normal operations.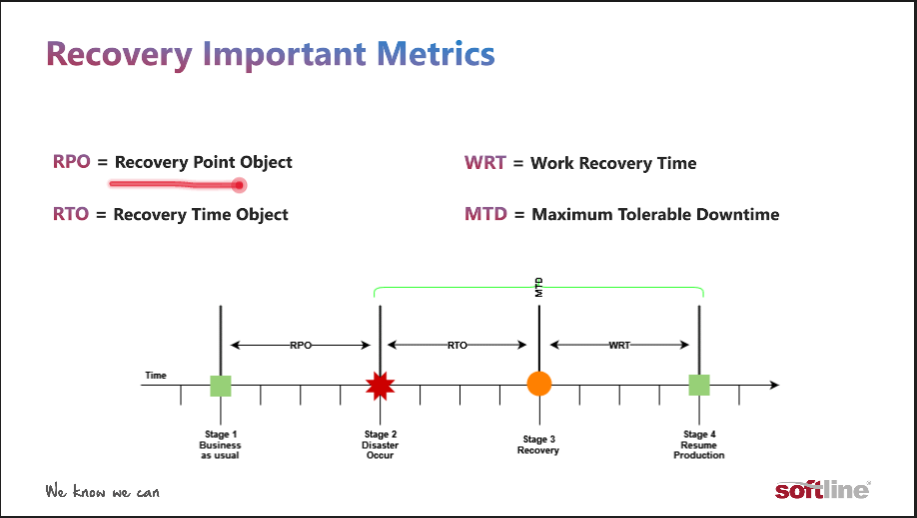 This is Softline's opportunity to promote Azure Site Recovery (ASR) as an excellent disaster recovery service to the customers. Azure Site Recovery (ASR) is designed It has a simple deployment process which is cost-effective, and has a high level of dependability. Site Recovery allows you to deploy replication, failover, and recovery mechanisms to keep your applications running during planned and unplanned outages.
Azure Recovery Services contributes to your BCDR strategy:
Site Recovery service: Site Recovery helps ensure business continuity by keeping business apps and workloads running during outages. Site Recovery replicates workloads running on physical and virtual machines (VMs) from a primary site to a secondary location. When an outage occurs at your primary site, you fail over to secondary location, and access apps from there. After the primary location is running again, you can fail back to it.
Backup service: The Azure Backup service keeps your data safe and recoverable
As a cloud-based data backup solution, ASR has all the advantages of Cloud Disaster Recovery and overcomes the limitations of traditional Disaster Recovery. In particular, ASR also brings many outstanding benefits to businesses such as:
Ease of Deployment.
Dependable Failover and Recovery
Reduced complexity and automated failover
Replication and compliance testing
High-availability and instant support.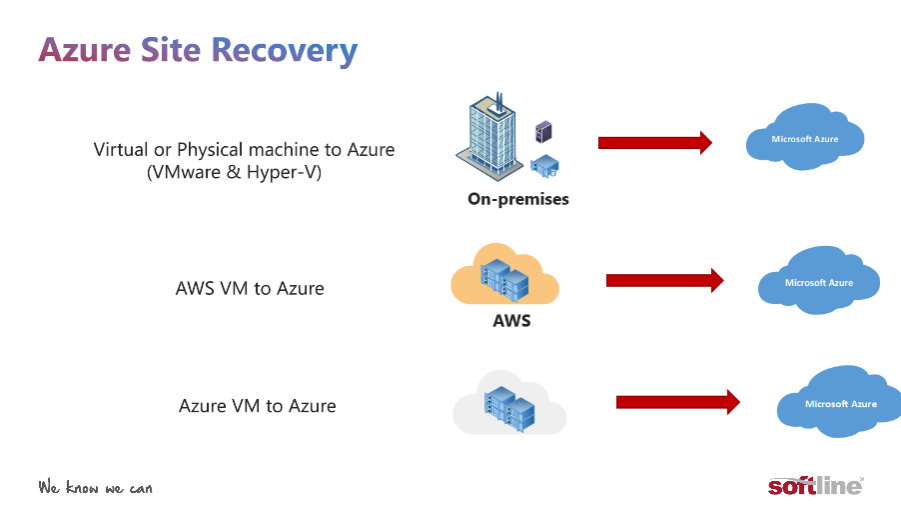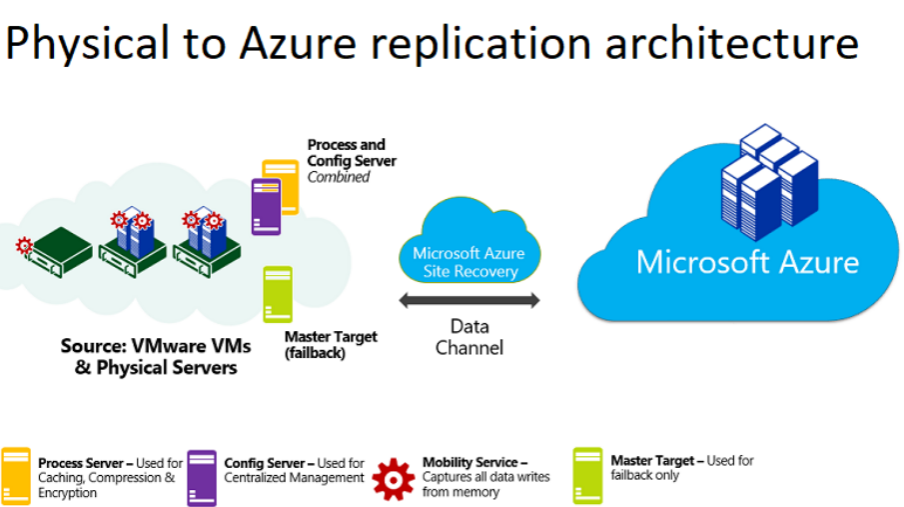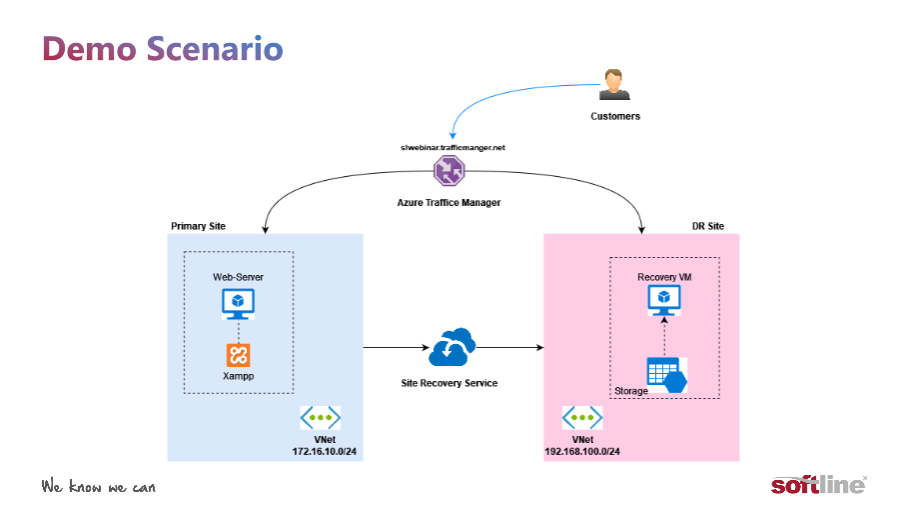 Contact Softline to get webinar's documents and get in-depth support!
Softline Information: