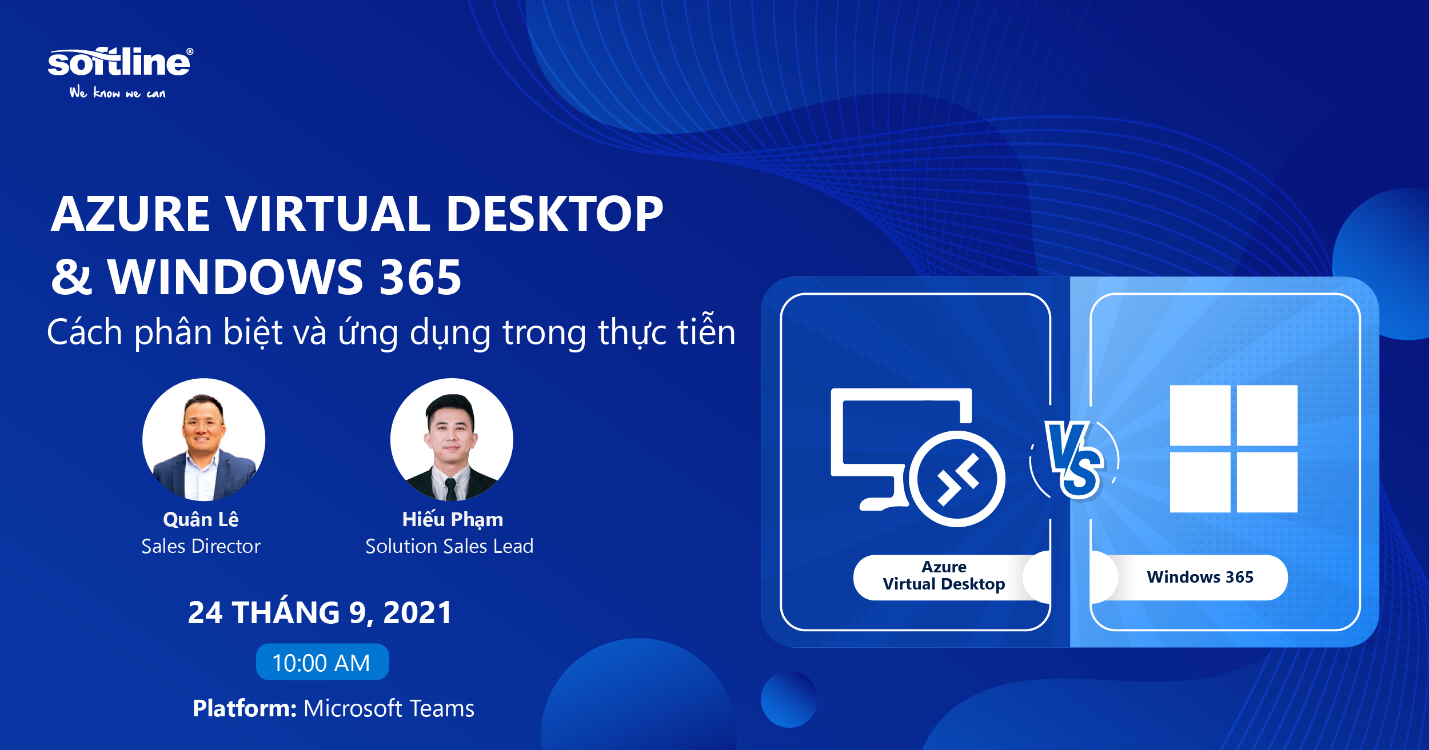 To cope with the complicated situation of the COVID-19 pandemic, most global businesses have turned to "remote working" or "hybrid work.". This is the solution that helps businesses maintain business operations while implementing social isolation. To provide effective remote work support tools, Softline would like to introduce to customers solutions from Microsoft: Azure Virtual Desktop (AVD) and Windows 365 – Windows Virtual Desktop running on the cloud platform, helping businesses easily build professional and flexible working environment with unlimited collaboration and connectivity capability. Both solutions are known as powerful tools to:
Provide virtual desktops with full applications, data of organizations, which allows employees to access anytime, anywhere while ensuring security and compliance with organization policies.
Create a flexible working environment with advanced scalability.
Save cost for businesses with flexible optional subscription service packages.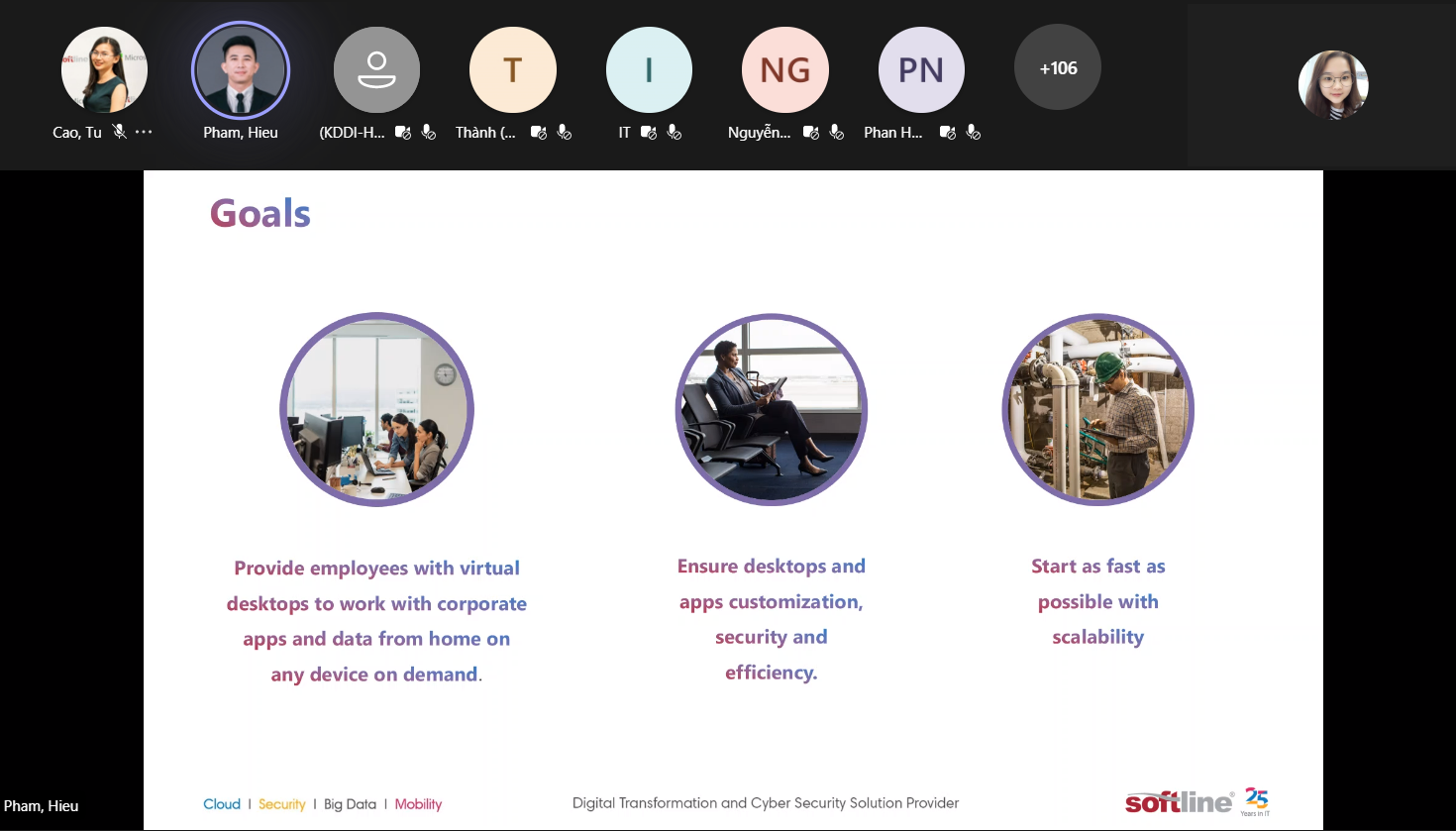 Through more than 120-minute presentation and demo from Azure expert, Mr. Hieu Pham – Solution Sales Lead, Softline brought useful and updated information about these two remote working solutions. The speaker then showed customers the difference between Azure Virtual Desktop and Windows 365, helping businesses find the optimal application of each solution in each specific case, and choose the right tool for their organization.
In particular, Azure Virtual Desktop (formerly known as Windows Virtual Desktop) is a server-based platform, where users log on to a "user session" in the AVD server farm to get a Windows or application experience. Instead of buying or hosting physical servers, you just load up your Windows applications on the host(s), and typically get 20-30 users to simultaneously connect and access applications like Office, Acrobat, line of business apps, web browsers, and so on, that are installed on the systems.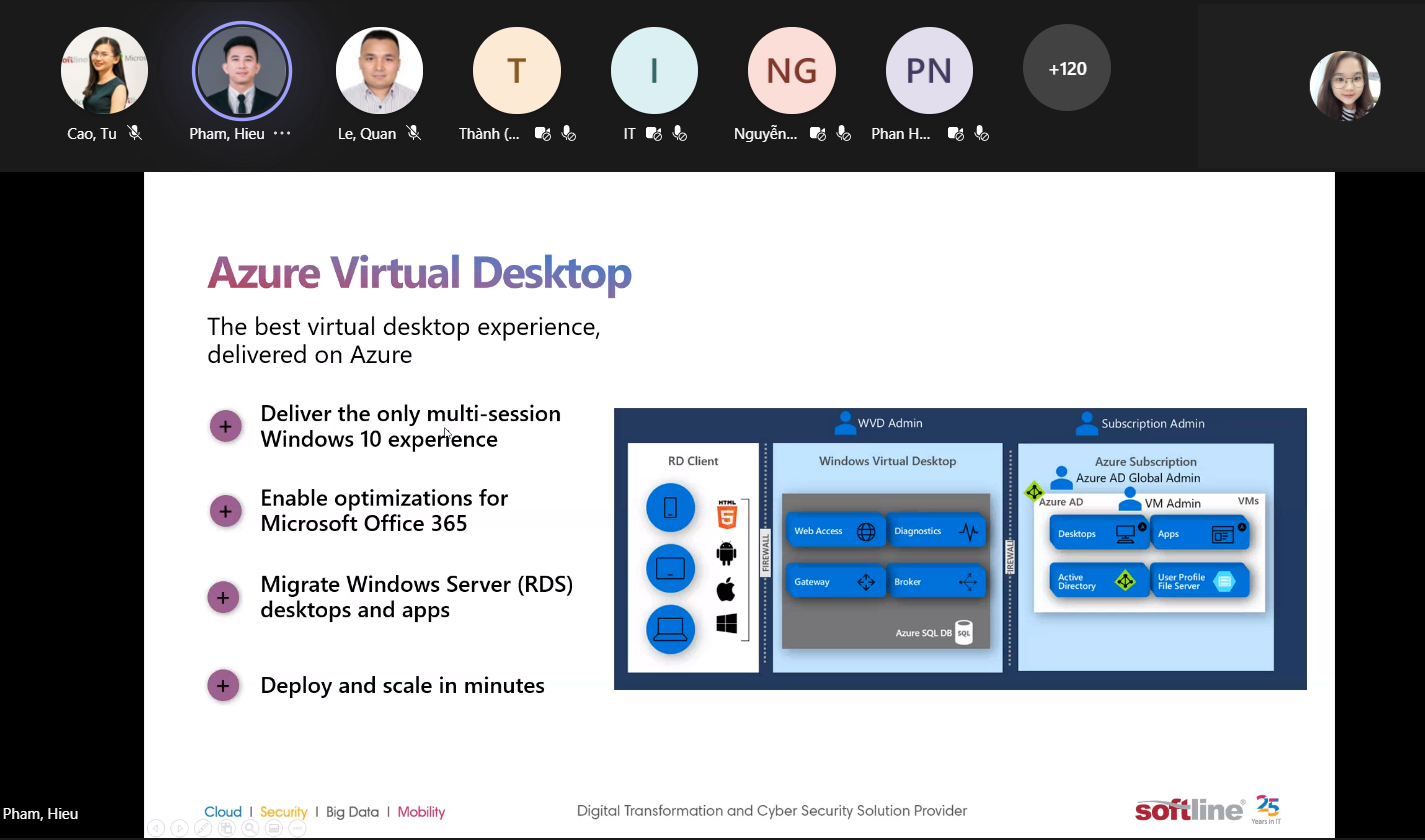 Windows 365 basically does the same thing, allows the organization to configure systems for users to access their day-to-day business apps that are running in the cloud, but unlike AVD that requires the install, configuration, and management of host servers, Windows 365 is truly a Windows as a Service solution. You click a box in the Office 365 admin portal, note that you want a cloud-based Windows 10 system available for the user, and Microsoft provisions a cloud PC for the user.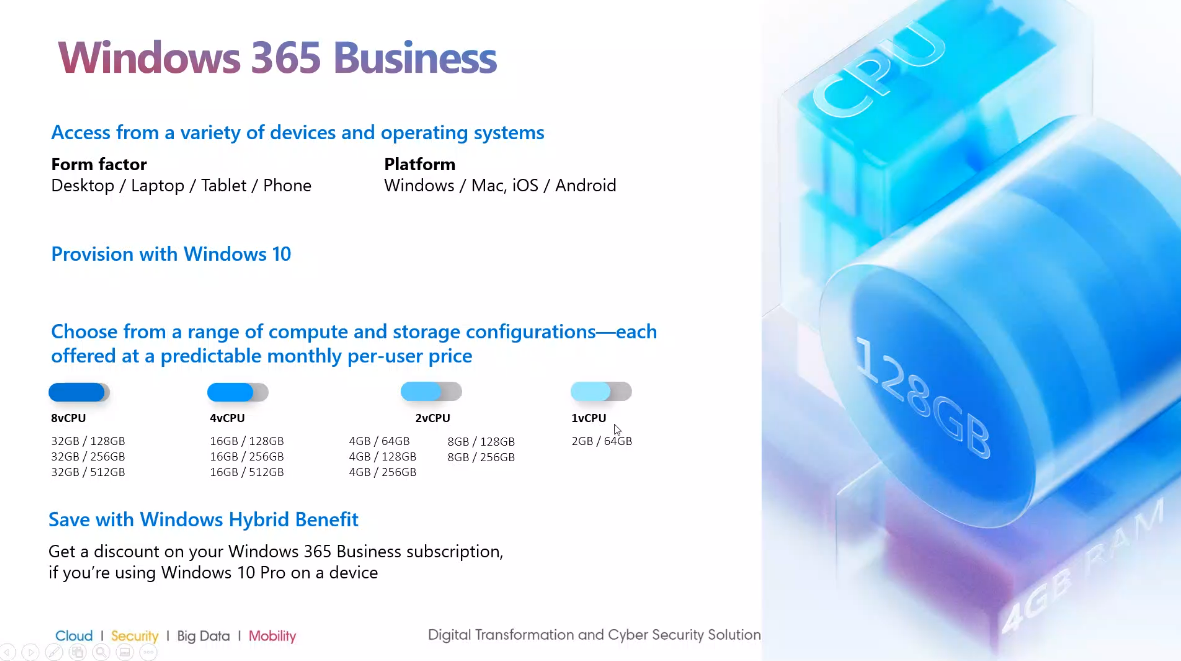 While there is some overlap between the two offerings in specific use cases, AVD and Windows 365 for the most part serve very different use cases, and when organizations have a diverse need for endpoints, we frequently find a solid mix of physical laptops, physical desktops, Azure Virtual Desktop hosted systems, and Windows 365 Windows as a Service systems all serving different needs.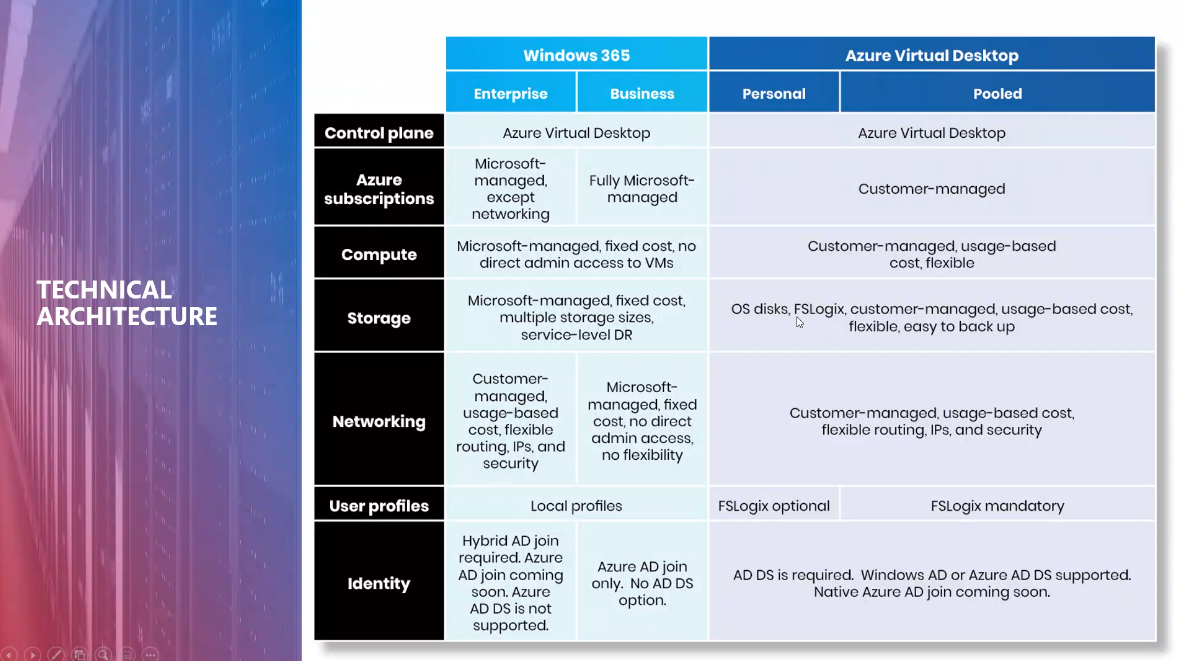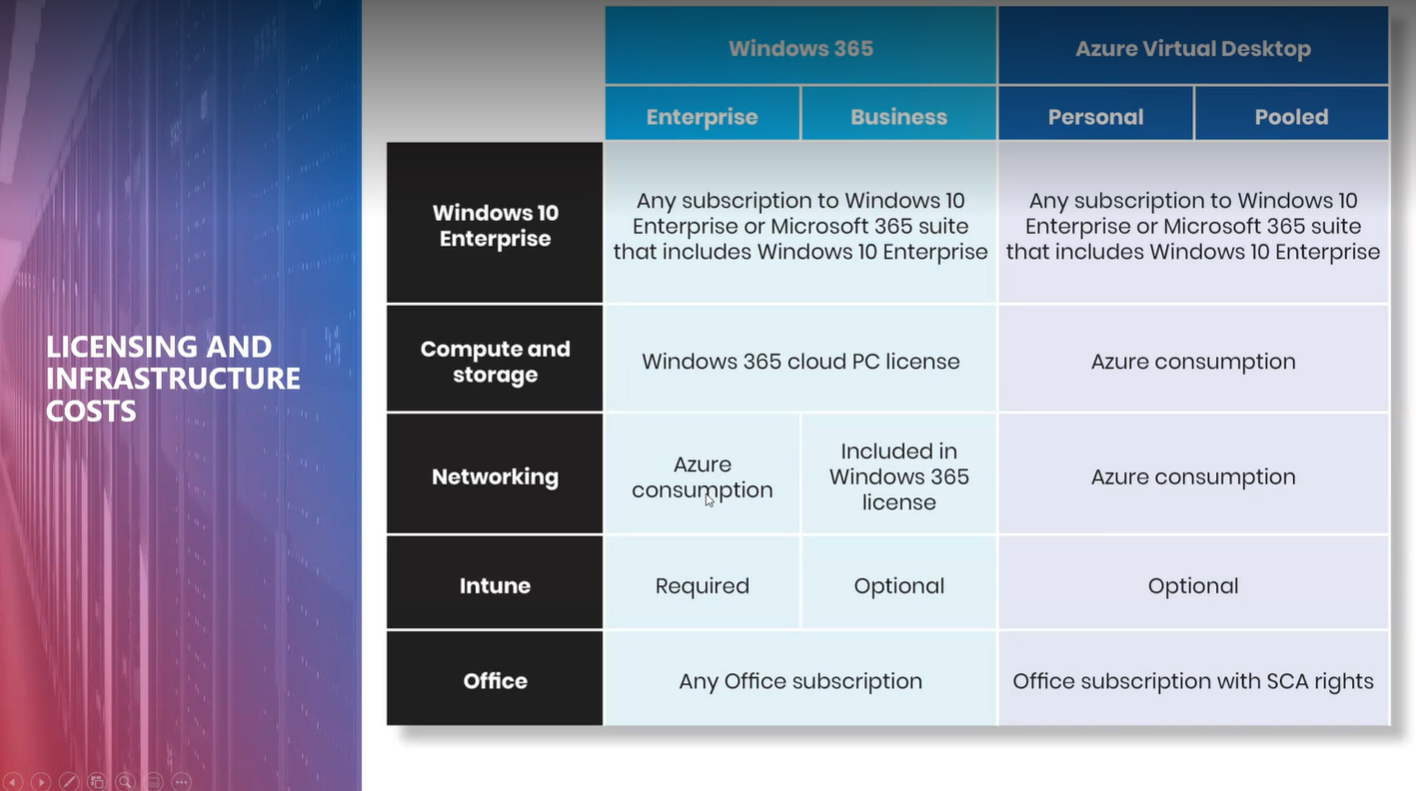 Contact Softline to get webinar document and get in-depth consulting!
Softline Vietnam information: