This is a topic which is getting a lot of attention from businesses today, especially small and medium-sized enterprises. With limited budgets and human resources, SMBs often encounter many difficulties and challenges when migrating IT infrastructure from On-premises to Cloud. Understanding these issues, via the webinar, Softline brings to customers the solution to successfully migrate data to Microsoft Azure and shares how to optimize investment with Microsoft Azure.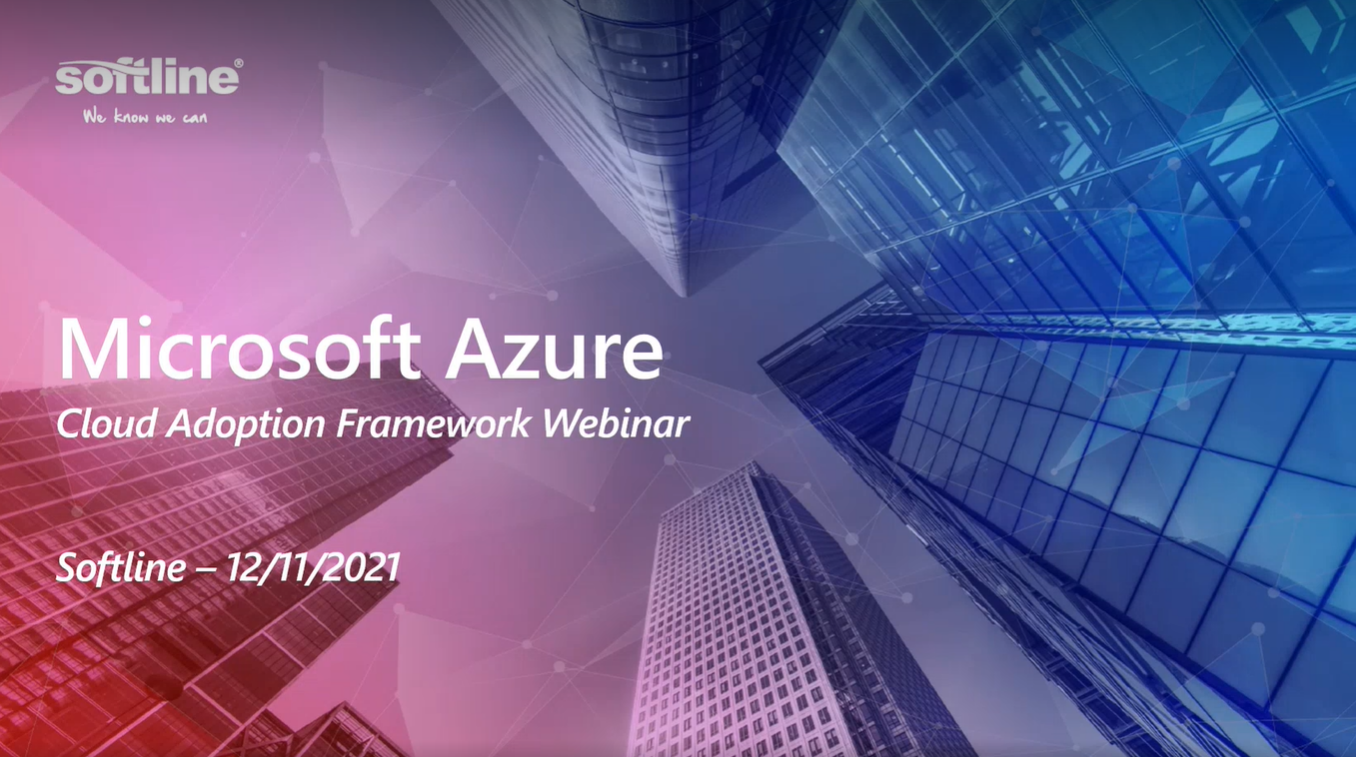 Since the outbreak of the Covid-19 pandemic, the application of cloud computing platforms in Information Technology (IT) infrastructure has become popular and played an important and indispensable role in the process of administration and business operation of each enterprise. With the rapid development and outstanding advantages, Microsoft Azure – a public cloud computing platform offered by Microsoft, is a perfect solution for businesses to choose, which helps enterprises solve the difficulties and overcome limitations of traditional on-premise IT infrastructure systems such as significant upfront investment, lack of scalability and resilience, slow speed of deployment and so on.-
Microsoft Azure is a constantly-expanding suite of comprehensive integrated cloud solutions that helps businesses build, deploy, and manage applications through Microsoft's global network of data centers. Azure lets you add cloud capabilities to your existing network through Platform as a Service (PaaS), Infrastructure as a Service (IaaS), and Software as a Service (SaaS), which can be used for services such as analytics, virtual computing, storage, networking, and much more. Besides, it is also trusted with many outstanding features as follows:
Unlimited servers and storage: Large amounts of data can be stored and secured.
Limiting downtime: Downtime puts your organization's reputation, finance, and productivity at risk
Reducing cost: The cost of maintaining secondary sites and infrastructure can be high
Managing complexity: Managing complex environments while meeting RPO and RTO standards is often difficult for IT
Ensuring compliance: Regulatory and compliance demands for data retention and protection may be taxing for your business
Scaling protection: Protection beyond mission-critical apps and data is unrealistic for most businesses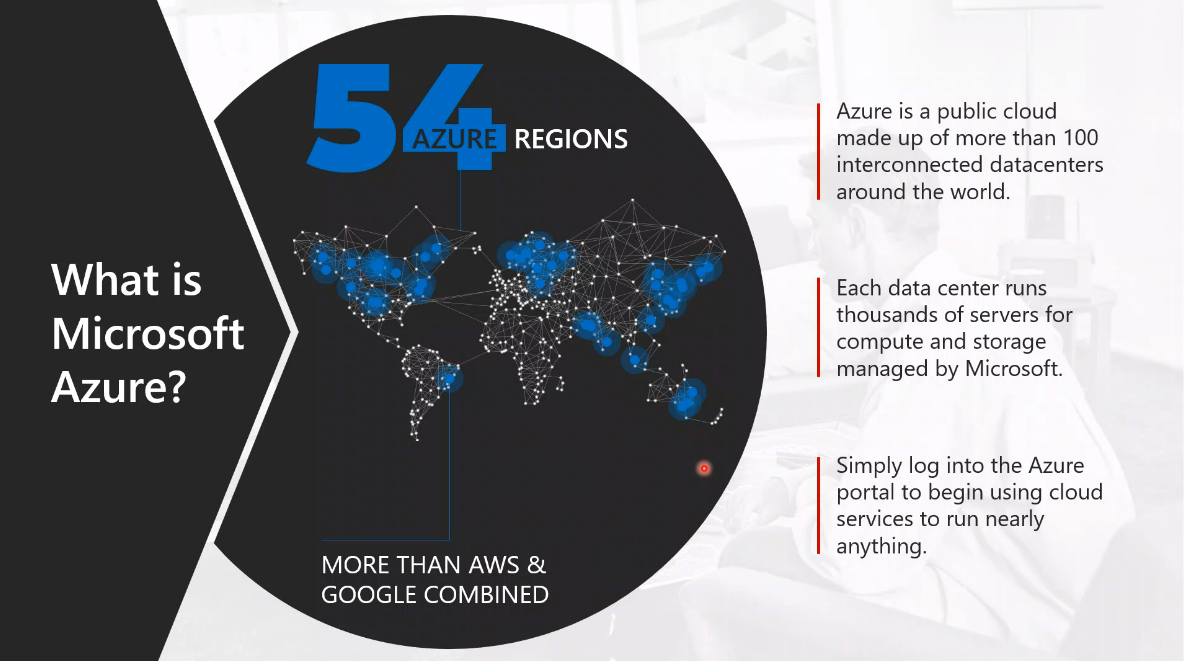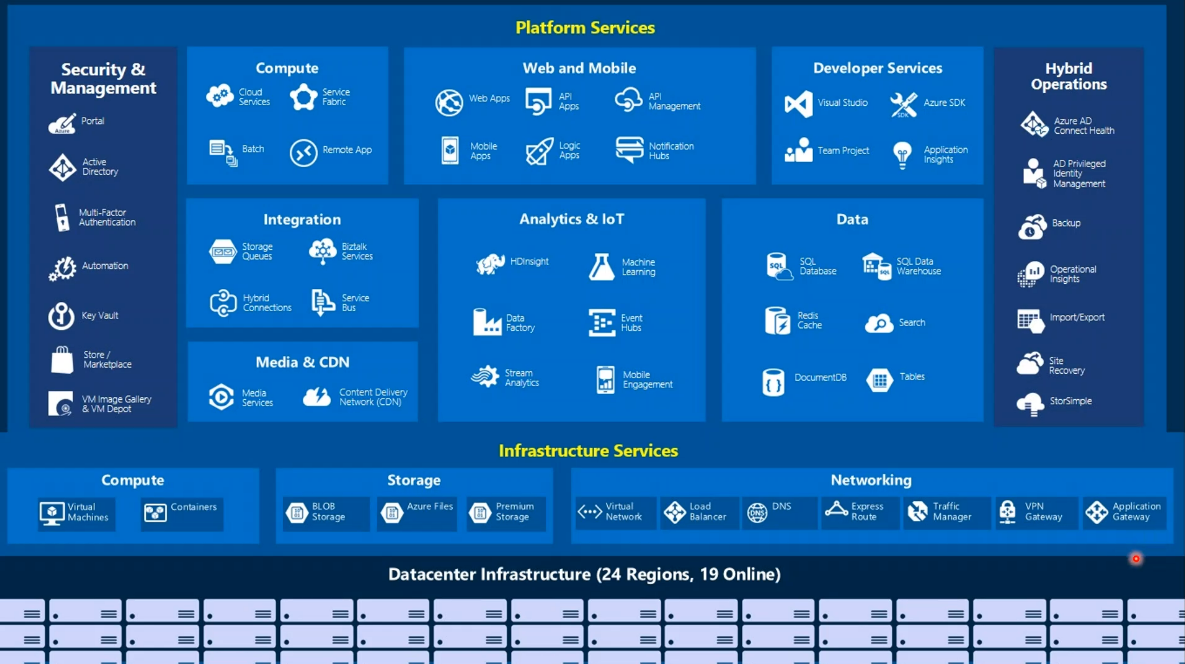 At the webinar, Mr. Thinh Le – Presales Specialist, Softline shared Azure Cloud Adoption Framework built by Microsoft: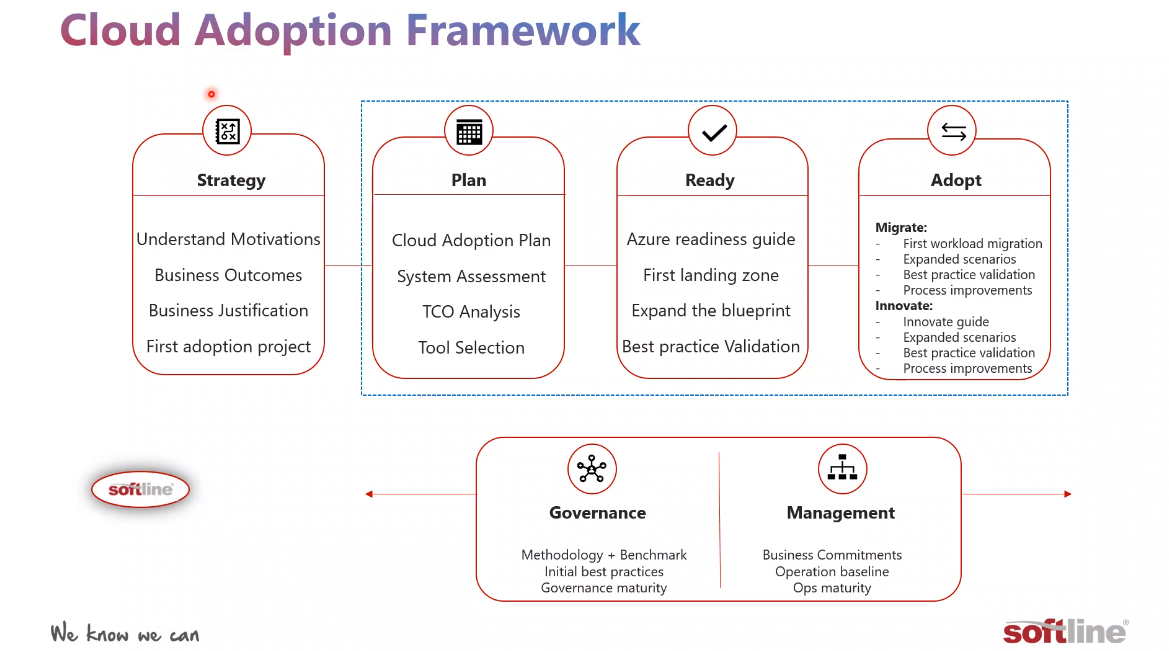 In order to bring the best service and support customers to migrate the systems to Microsoft successfully and quickly, Softline will accompany businesses from the first steps of the deployment journey from the initial assessment, system evaluation, implementation plan, operation to system management and optimization, which help the customers achieve the highest performance.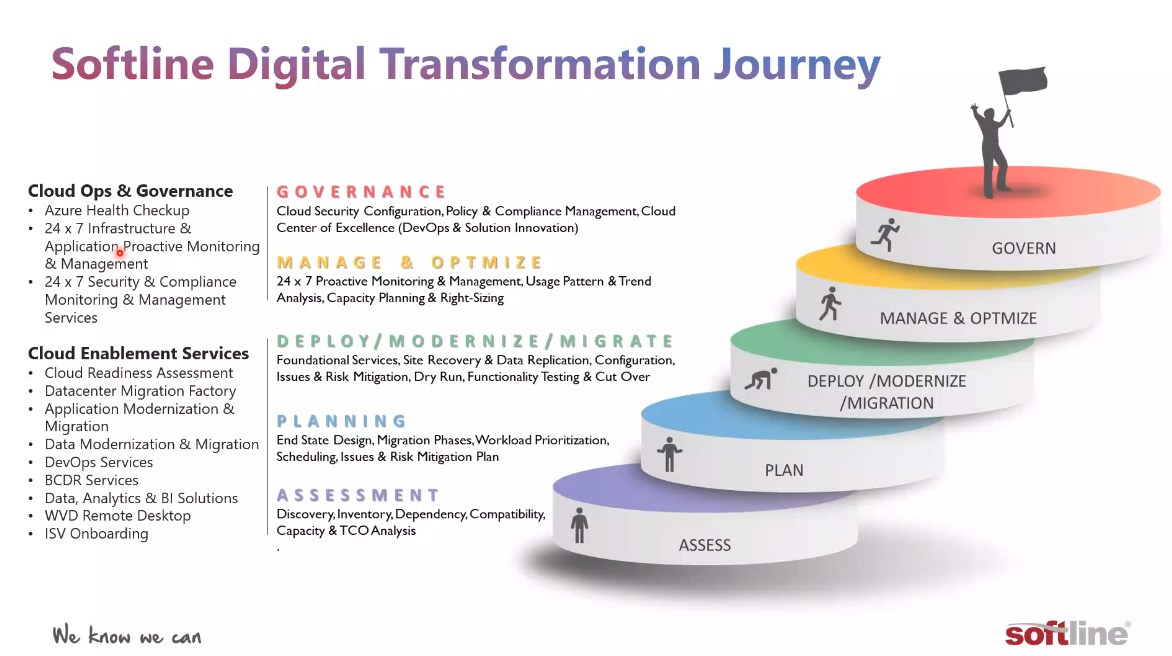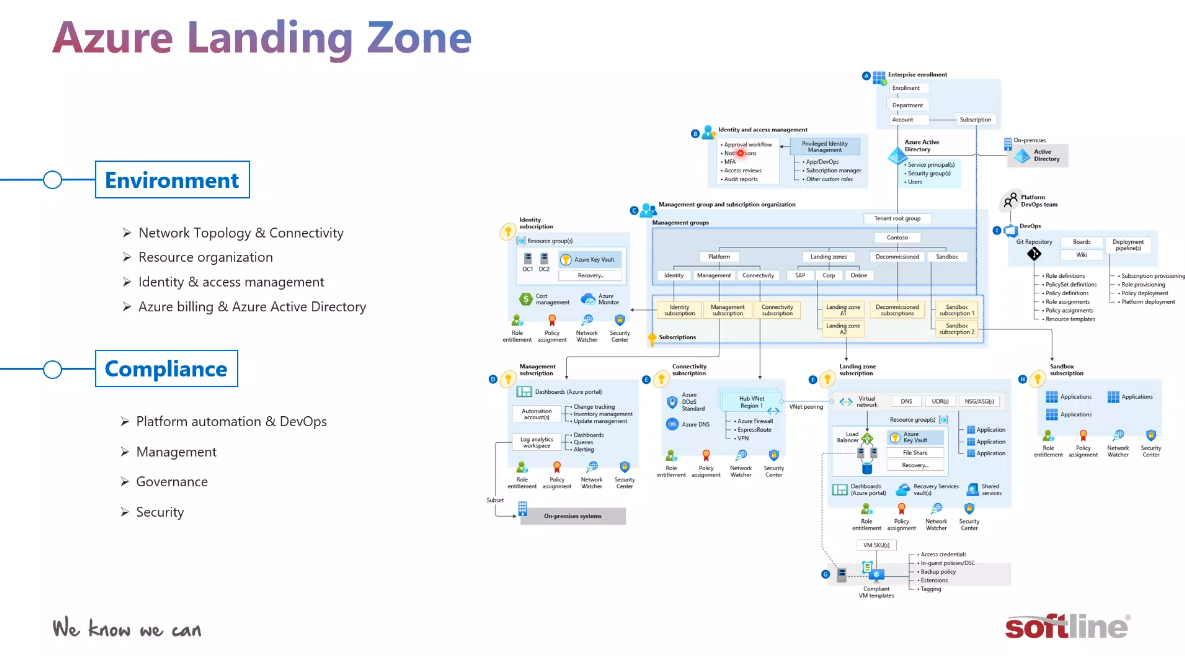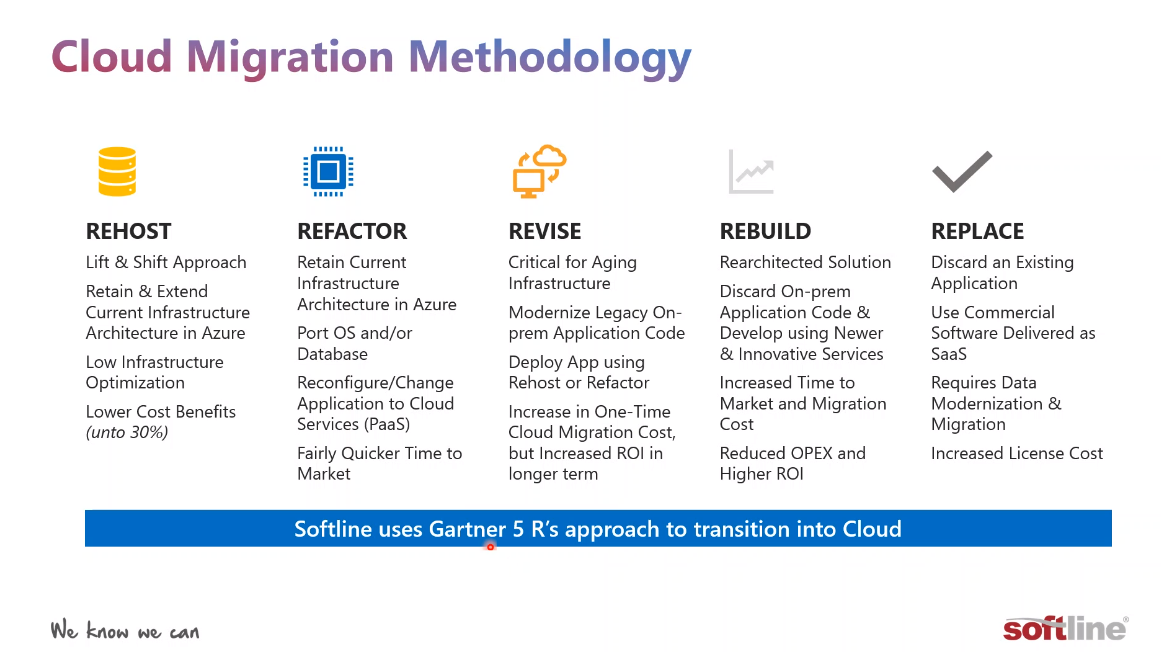 Softline is currently a global strategic partner specializing in providing cloud computing services of Microsoft (CSP – Cloud Solution Provider). Being one of the few companies to get the valued award – Winner Microsoft Partner of the Year, Softline is also honored to become the first and only partner in Vietnam to get 4 consecutive Advanced Specialization certifications for Microsoft Azure including Microsoft Windows Virtual Desktop, Windows Server and SQL Server Migration to Microsoft Azure, Kubernetes on Microsoft Azure, and Linux and Open-Source Databases Migration to Microsoft Azure. This result highlights Softline's extensive expertise, experience, and ability to support and deploy Azure projects for customers successfully. With more than 30 years of experience in the IT industry and professional experts around the world, Softline is confident in our ability to support and commit to helping the customers successfully shift into digital transformation.
Contact Softline to get the webinar document and detailed support!
Contact Information:
T: (+84 28) 6680 5926/ (+84 24) 625 37348