Through the presentation and discussion from the speakers, the attendees had the opportunity to be updated with the useful information in relation tothe solutions to manage, integrate applications, take advantage of current applications, and expand the application ecosystem safely to meet the corporate standards.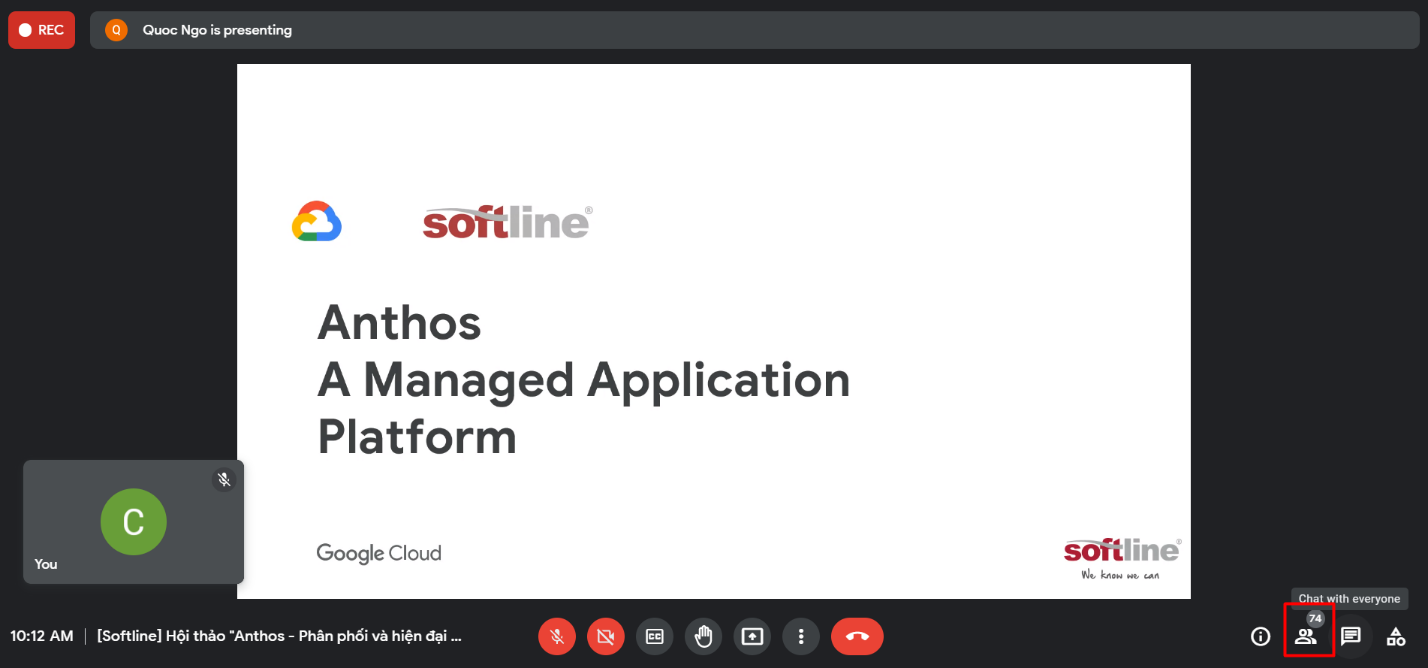 Nowadays, the breakthroughs in technology development, especially in the field of cloud computing, has brought many benefits to businesses. This is the key to success, which helps businesses increase their competitiveness in the market. However, the digital transformation process of some organizations still has many difficulties. One of the biggest challenges is managing multiple applications, modernizing old applications, and developing new applications on the same platform while still being able to take advantage of the existing infrastructure capabilities to reduce deployment and operating costs With many benefits for businesses such as time and cost saving, flexibility in developing new functions, new services consistently and ensuring security, "modernization of applications" has become a trend in the recent period. There are various ways to modernize the tested application such as modernizing the application based on "Container" technology, "Microservice" or on "Serverless" platform.
So, what is the best application modernization solution?
Anthos is a managed application platform that extends Google Cloud services and engineering practices to your environments so you can modernize apps faster and establish operational consistency across them. Anthos has all the distinctive elements to become the most comprehensive application modernization solution.Some highlighted features of Anthos:
Manage Infrastructure Efficiently: by densifying applications on infrastructure, embracing open source, and empowering operators to manage applications at higher scales.
Leverage Existing and New Infrastructure: by modernizing application across on-premise and multiple cloud environments
Release Software Fast: by decoupling applications from infrastructure and automating deployments to increase software delivery speed.
Ensure Safety and Reliability: by observing application performance and security with consistency and quickly resolving issues and vulnerabilities.
Below are some outstanding pictures from the webinar: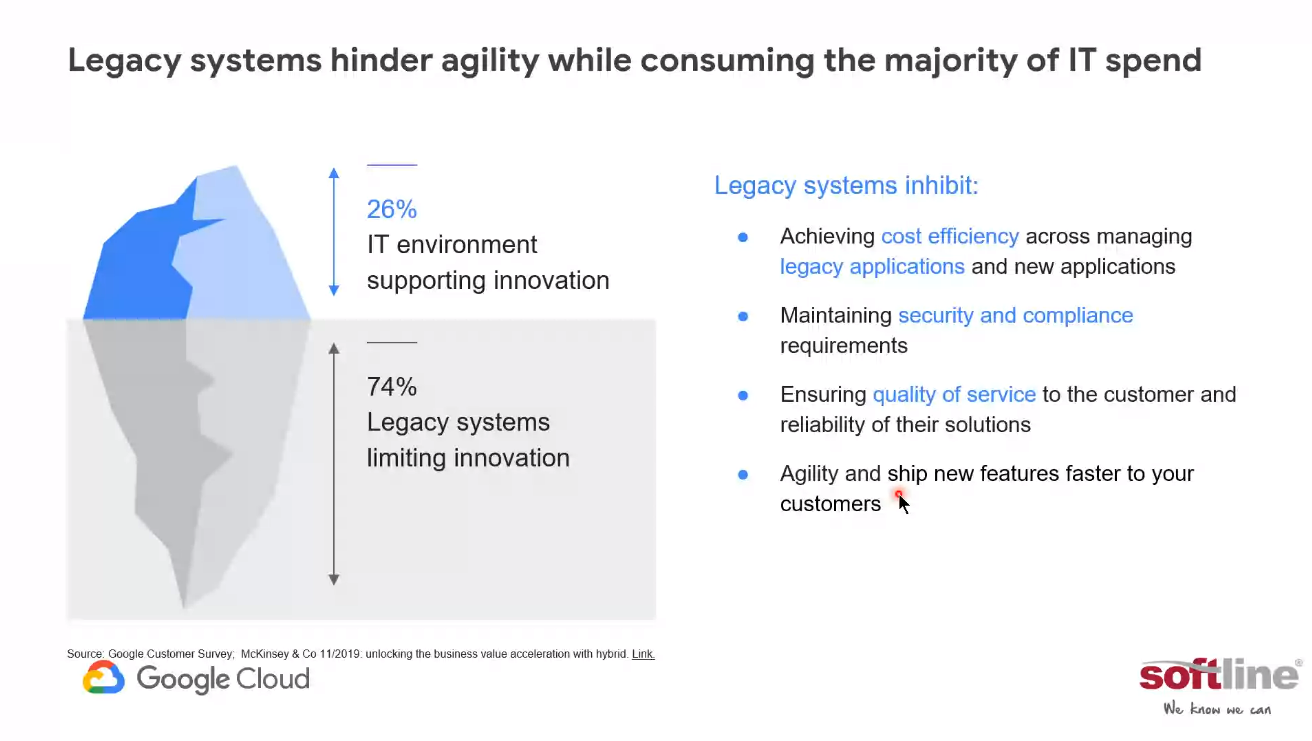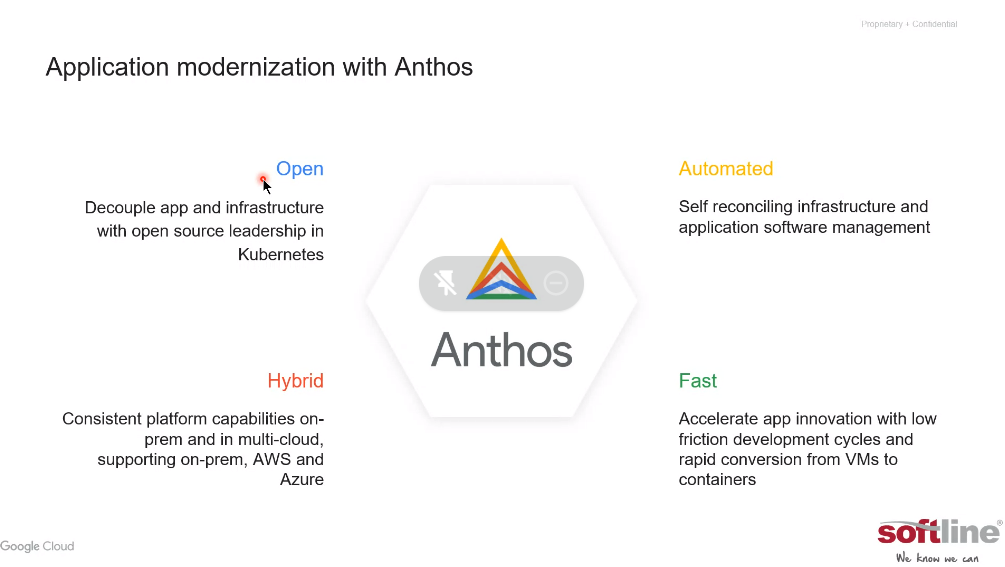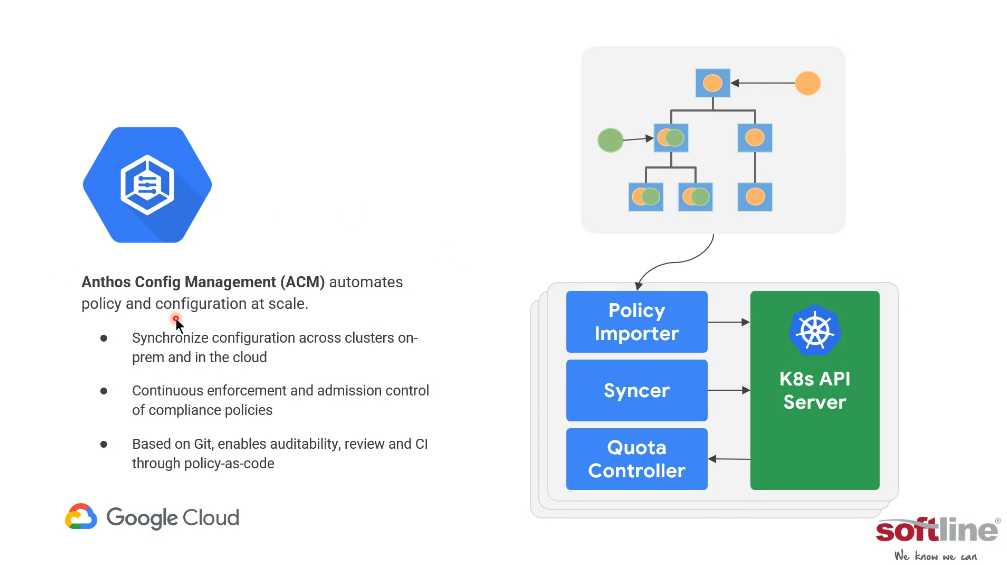 Contact Softline to get the webinar document and in-depth support!
Contact Information
T: (+84 28) 6680 5926/ (+84 24) 625 37348