As one of webinar series named "Digital Transformation", this webinar was held to offer and provide solutions for solving the problem is " How to optimize infrastructure cost for small and medium companies". It helps SMBs to figure out the roadmap and strategy to balance the budget with Infrastructure investment.
Softline had an opportunity to connect and share useful information about the technology application into business on the journey of Digital Transformation with SMBs (small and medium business). We also offered customer interesting promotion which helps SMBs to have a chance to approach and experience latest technology with cheapest price.
Opening the webinar, Mr. Ngo Duc Quoc – Cloud Solution Architect gave an overview of Cloud computing and listed its advantages to infrastructure. Furthermore, Mr. Quoc introduced Microsoft Azure services which fit to the company scale and the best practice to optimize cost as well as suggested the strategy for migration.
Following the sharing session, Mr. Pham Minh Sang - Softline security expert presented the available security services on Azure and other solutions that can be integrated to Azure platform aim to enhance security system.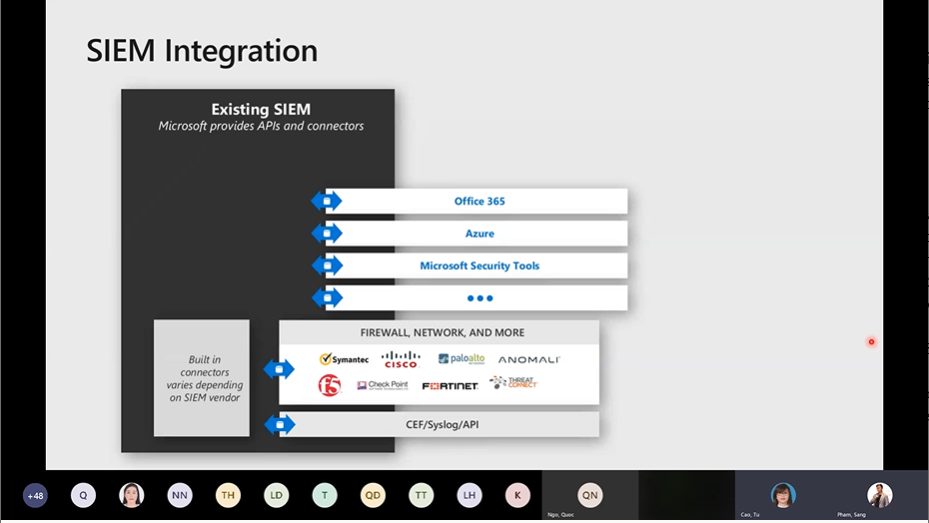 Mr. Le Minh Tam – Cloud Solution Sale offered Softline Cloud Managed Service packages as solution consultant, deployment as well as the service guarantee for customers.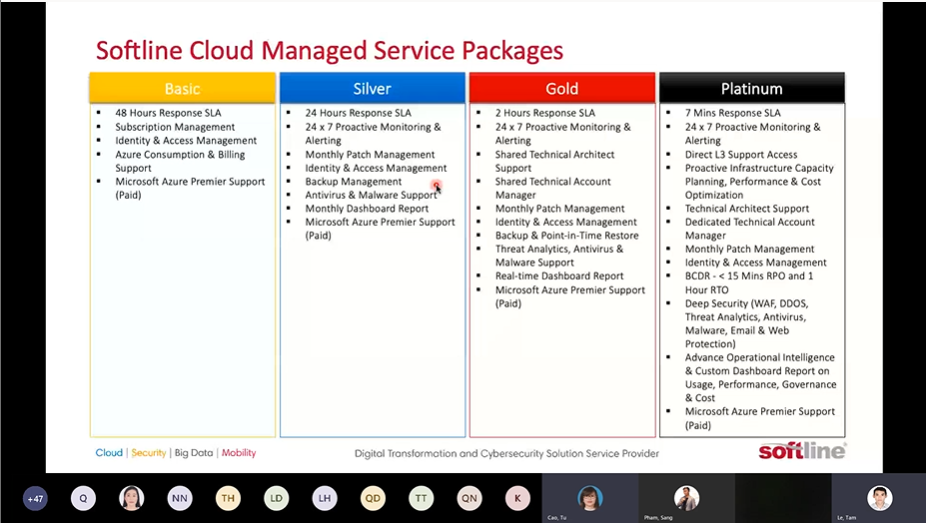 At the end of meeting, Softline received many concerns and questions from customers in FQA session, it is the motivation keeps our momentum to conduct the next sharing.
Subscribe and follow us on our Fanpage for the next webinar: https://www.facebook.com/SoftlinegroupVietnam
Contact us:
E: info.vn@softlinegroup.com
T: (+84 28) 6680 5926 / (+84 28 )6680 5397