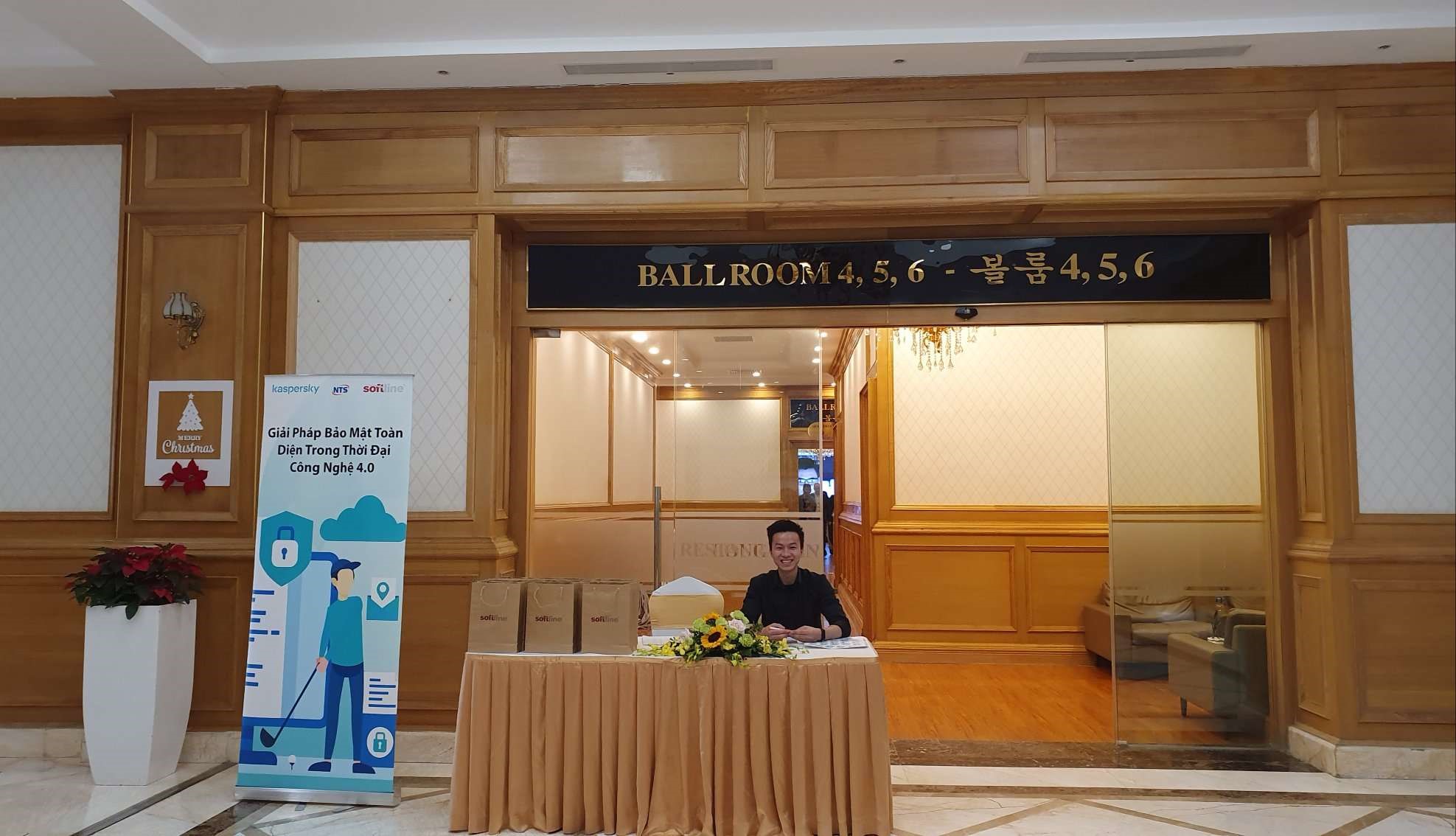 Guest Welcome
Attending the event were representatives of Kaspersky, Nam Truong Son, Softline and 20 VIP customers from large enterprises such as MB Bank, Mobiphone, VIB, SHB, etc.
This was the first time when golf tournament and other important events were combined together. This whole-day event delivered a great guest experience.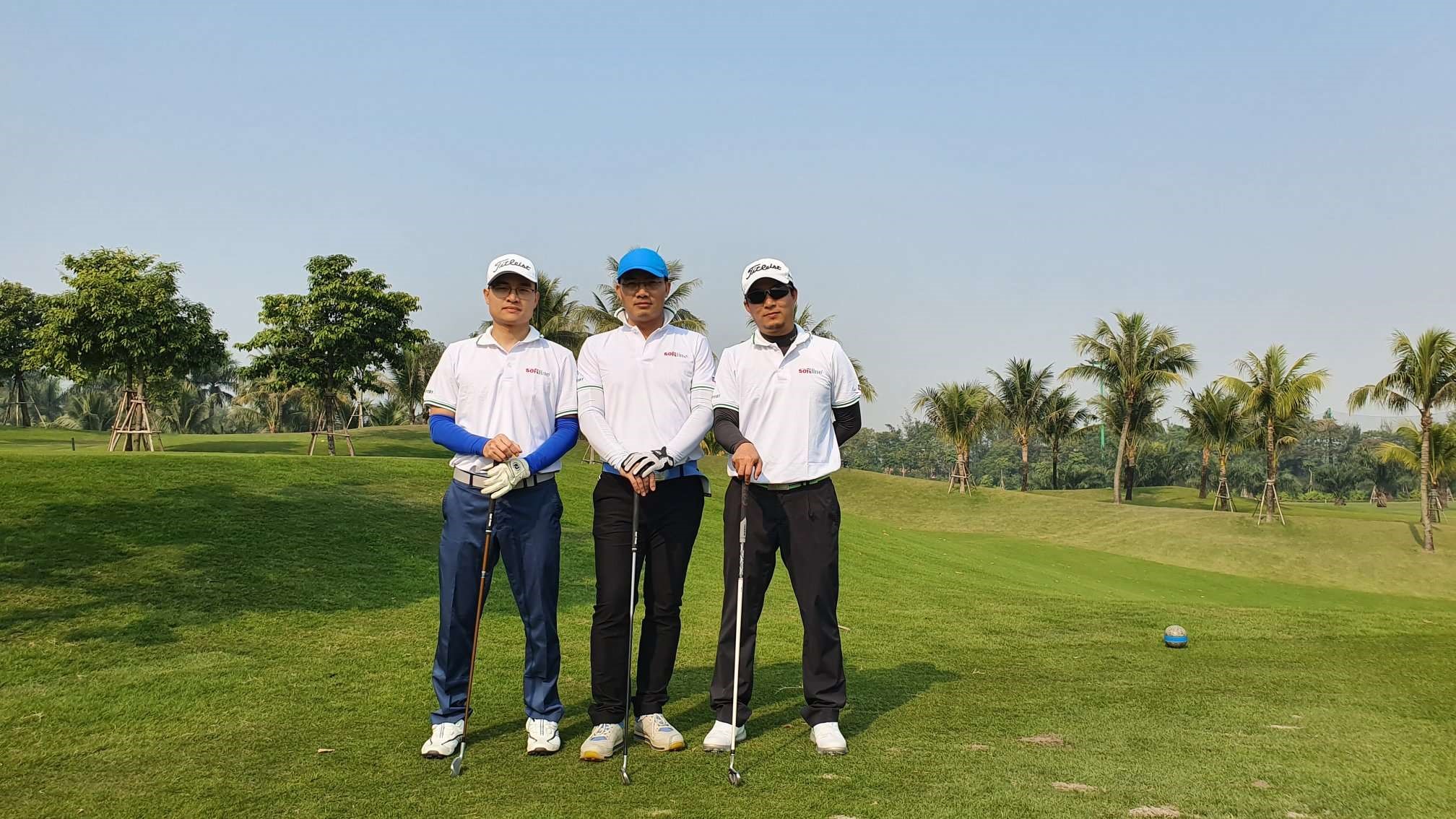 Golfers are ready!
The event started with an informal exchange between Softline and Kaspersky with customers.
Speaking at the opening of the event, Mr. Quan Le - Sales Manager of the Northern Region shared a few words: "In the era of technology 4.0, Besides the great benefits of the industrial revolution 4.0, Vietnam in general and enterprises in particular are also exposed to numerous challenges in terms of cyber security and information security, especially in the context of increasing cyber-attacks and complicated developments. Grasping this essential need, Softline is proactive in pioneering the most advanced security solutions, in order to help customers solve the complex problems of network security issues today.
Following the program was a share from Mr. Dmitry - Security expert from Kaspersky APAC with the topic "Information security monitoring system" to bring businesses useful information related to security Information Security for Businesses in the 4.0 era. During the meeting, Mr. Dmitry also emphasized the strength of Kaspersky's solutions in helping businesses operate a complete information system and minimize potential risks in an active manner. At the same time, Mr. Dmitry spared time to give in-depth explanation of Kaspersky's technology multi-layer operating rules to help protect the Enterprise from intentional attacks.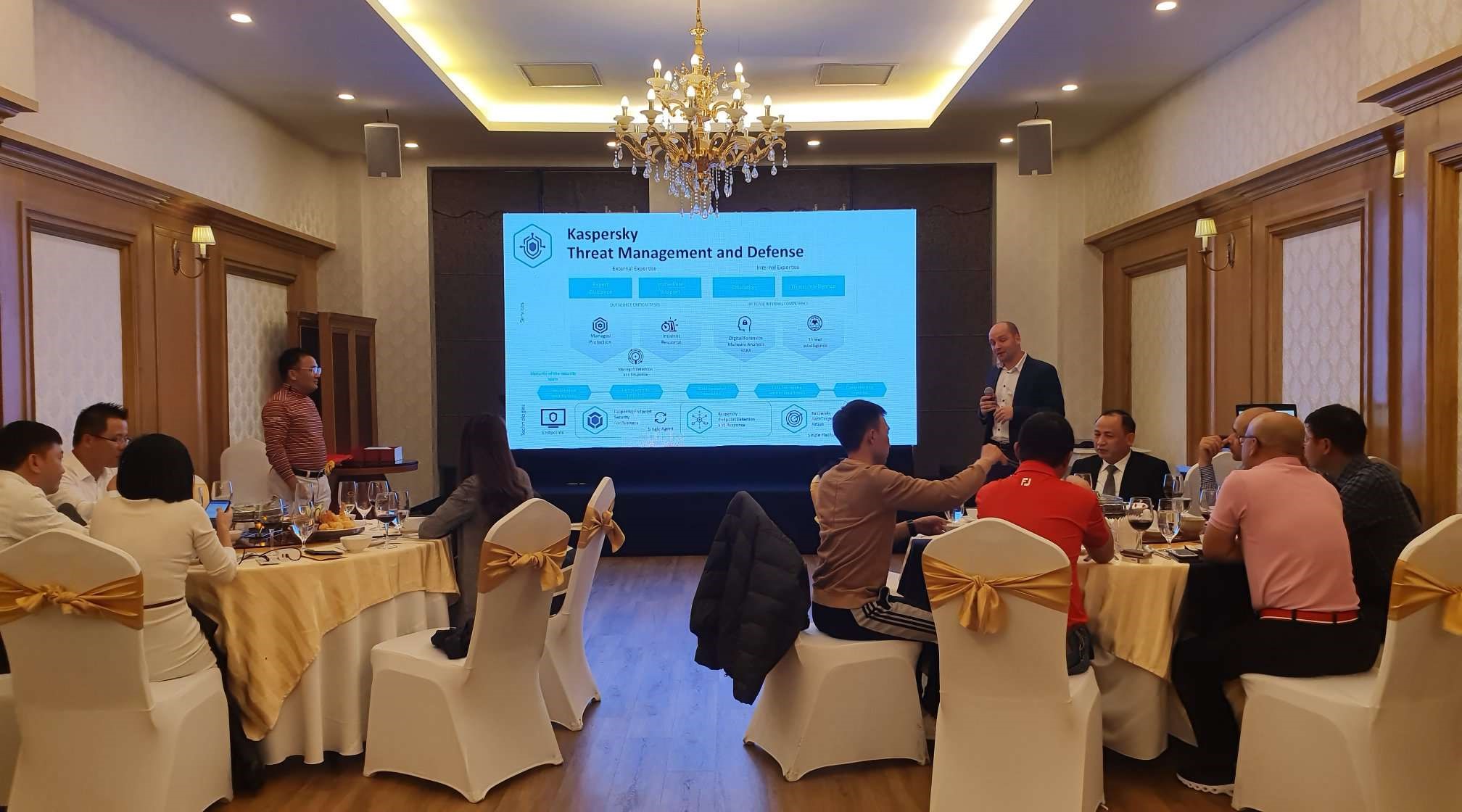 Dmitry from Kaspersky is presenting Kaspersky solution against APT attacks
The event was continued with a golf exchange between Softline and the guests, with the spirit health being the key to success. The event took place vigorously to find the winners for the first, second and third prizes.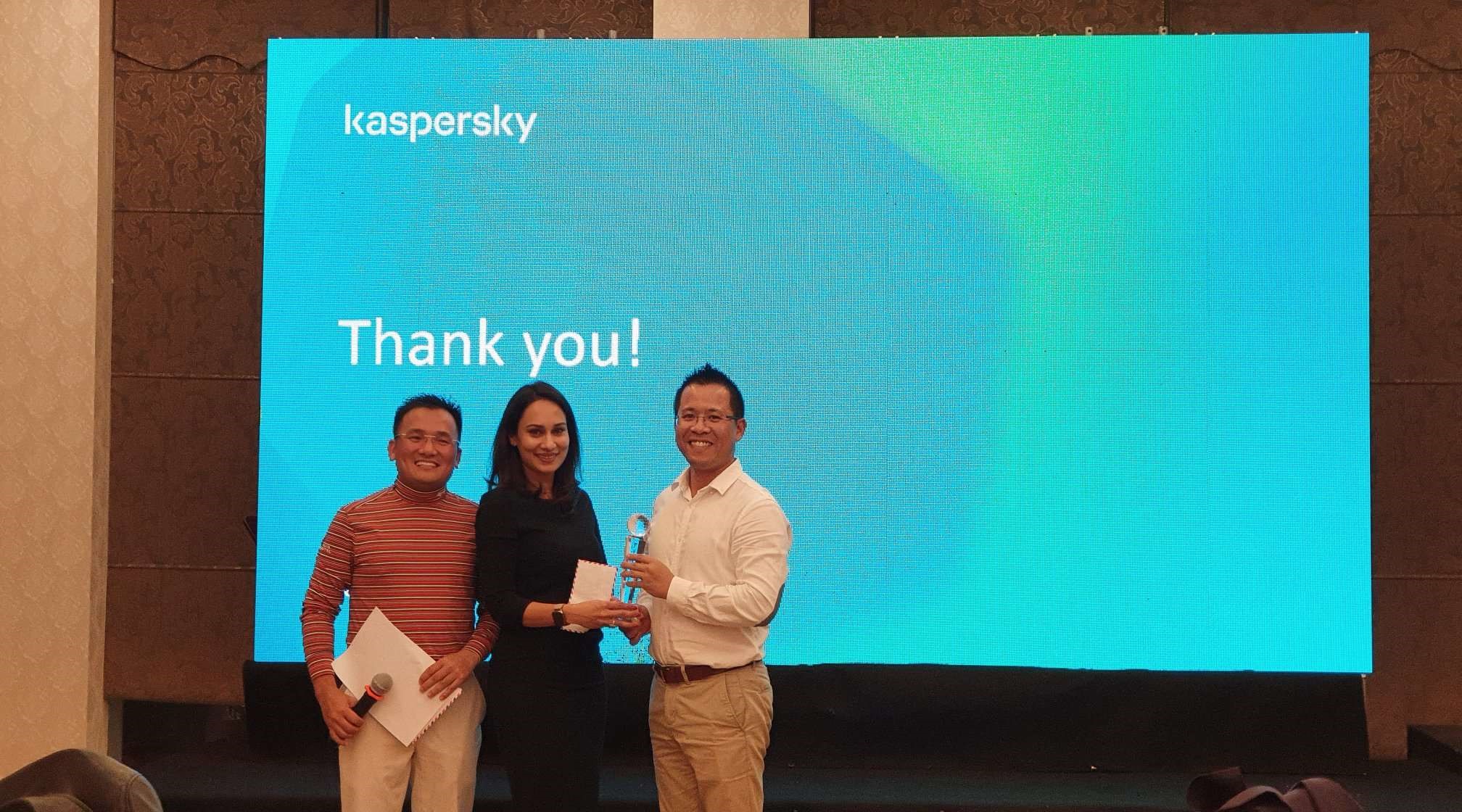 Trophy for the Winners
The event ended with a warm dinner together with the award program. Questions related to information security were also raised and addressed within the dinner
Let's review some photos from the event.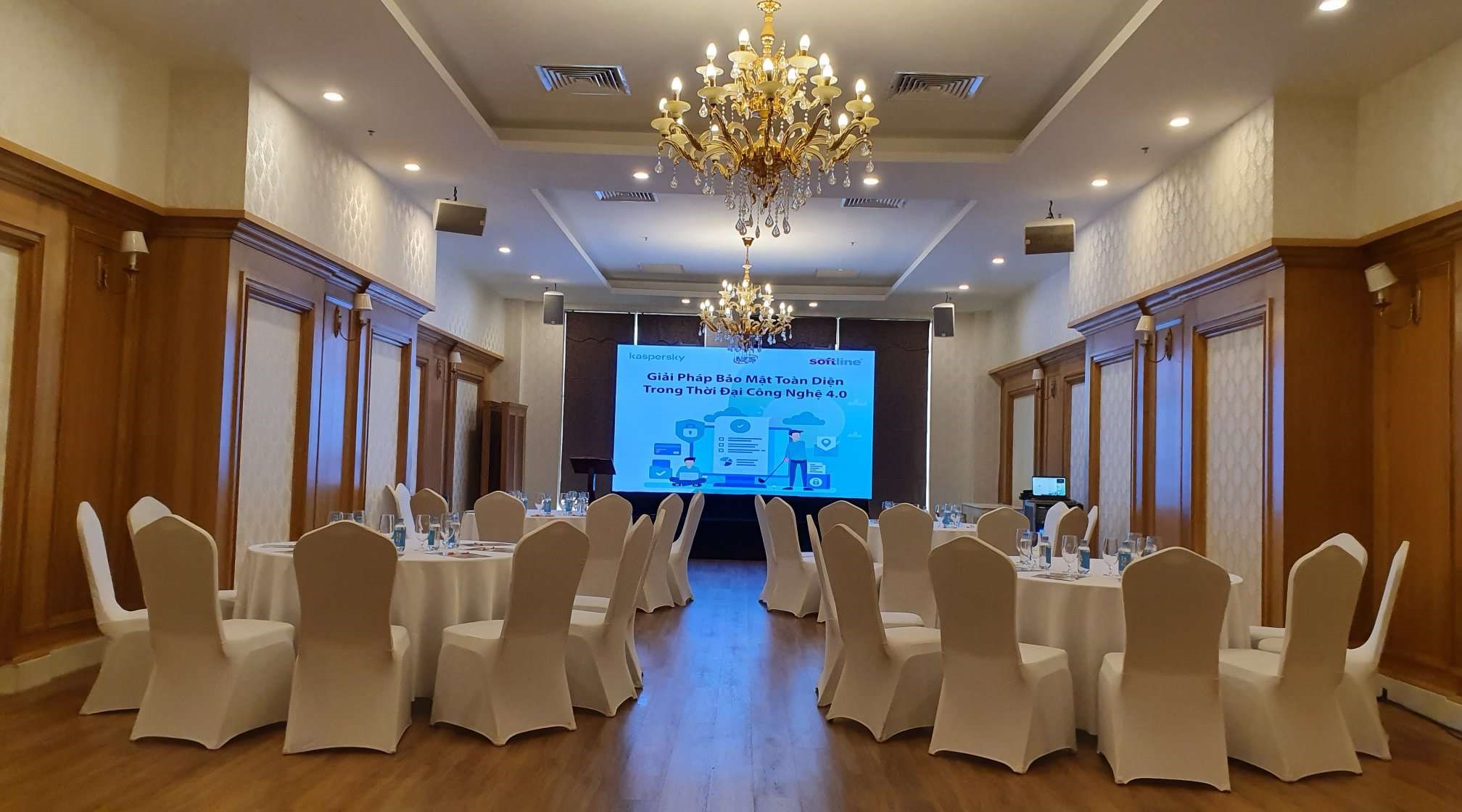 Ballroom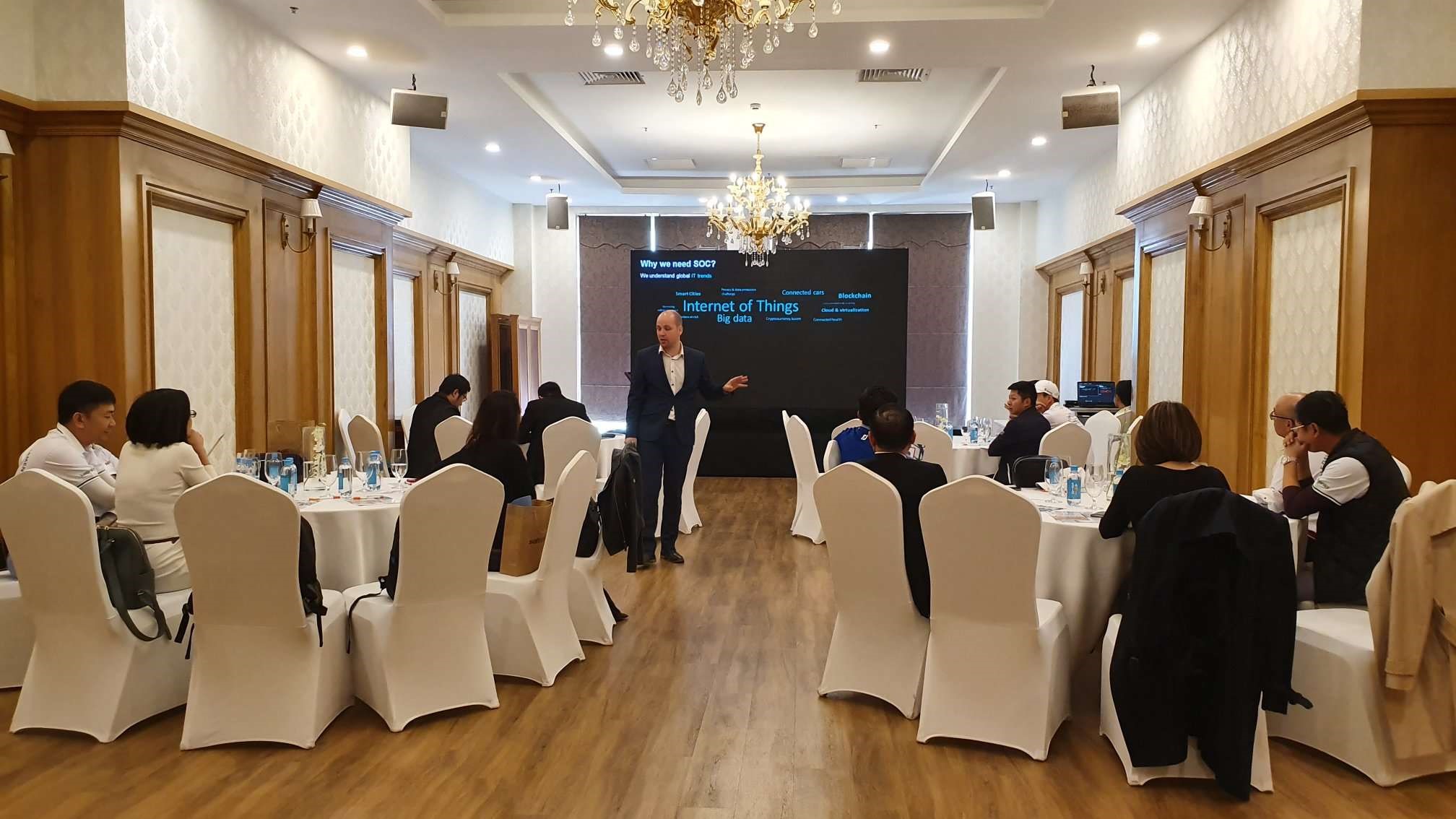 Dmitry from Kaspersky is presenting Kaspersky solutions for SOC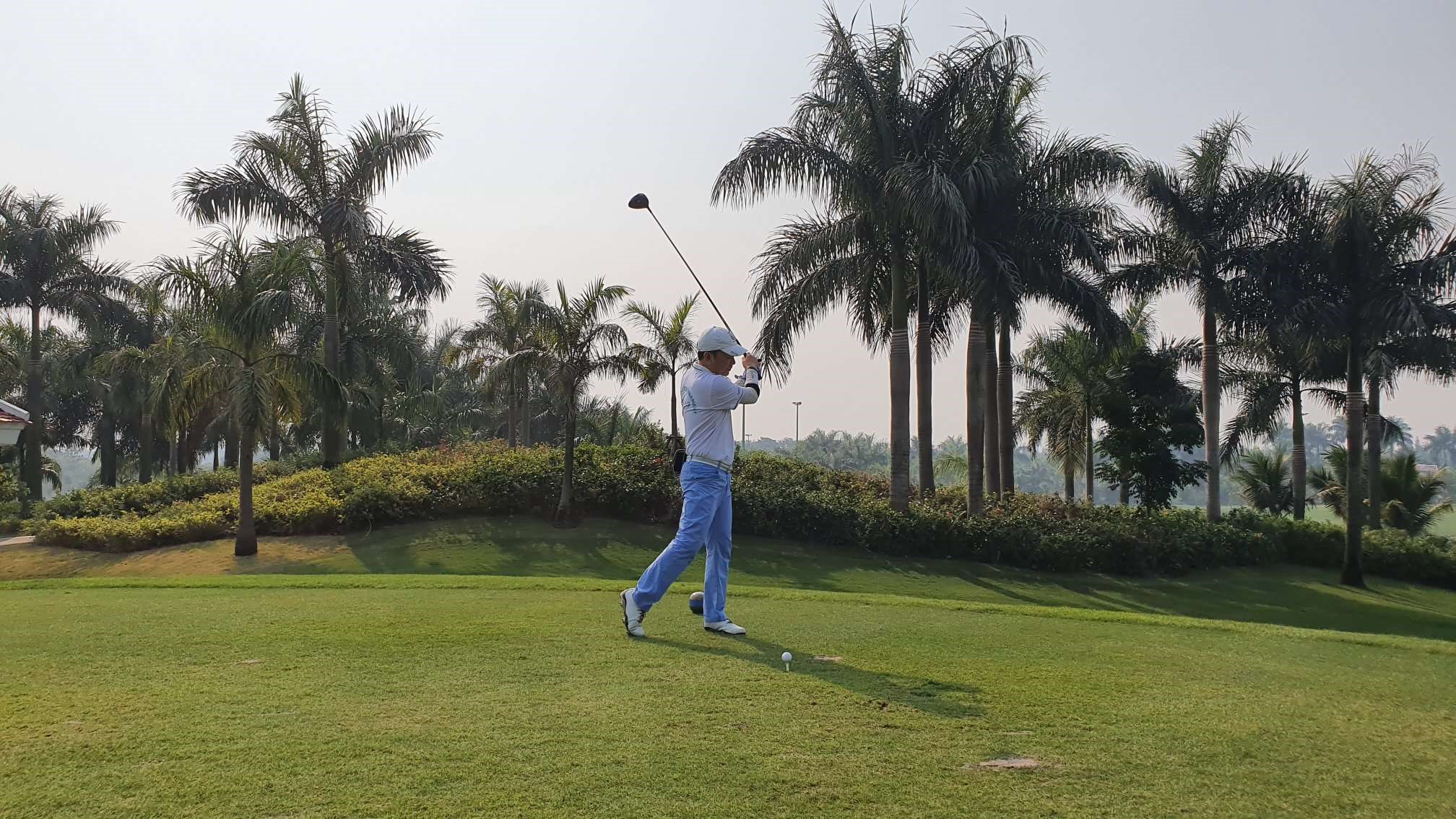 Golfers on the field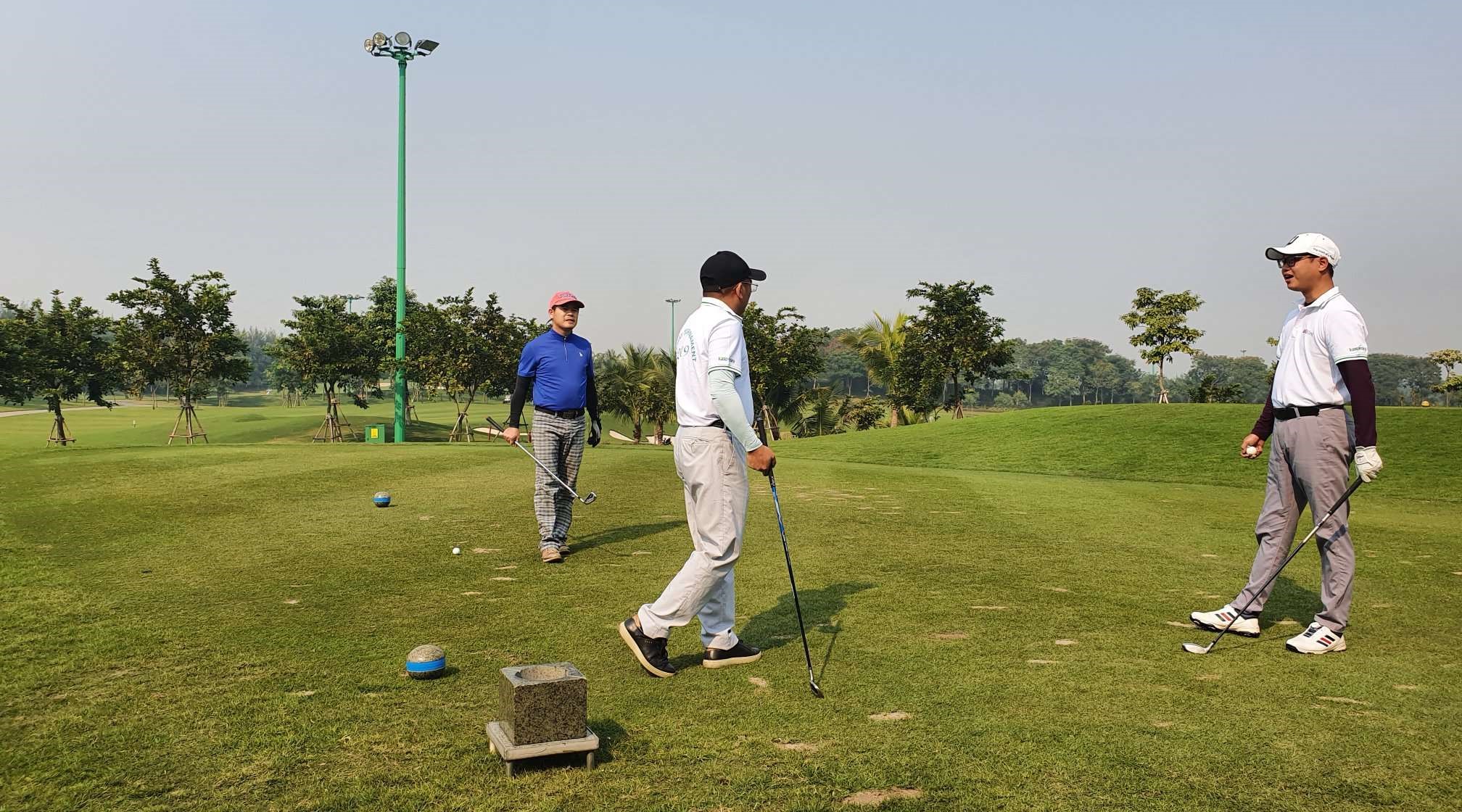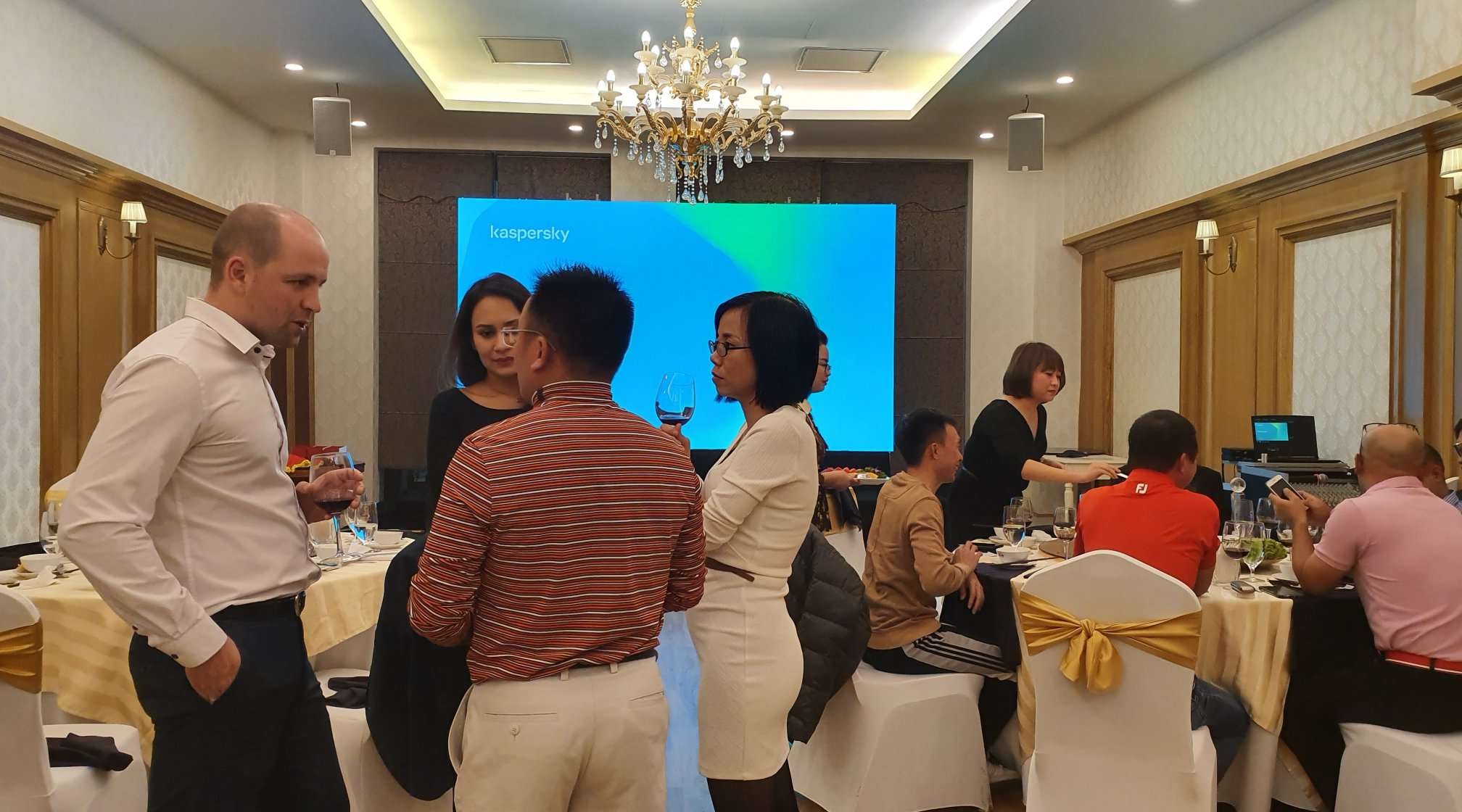 Gala Dinner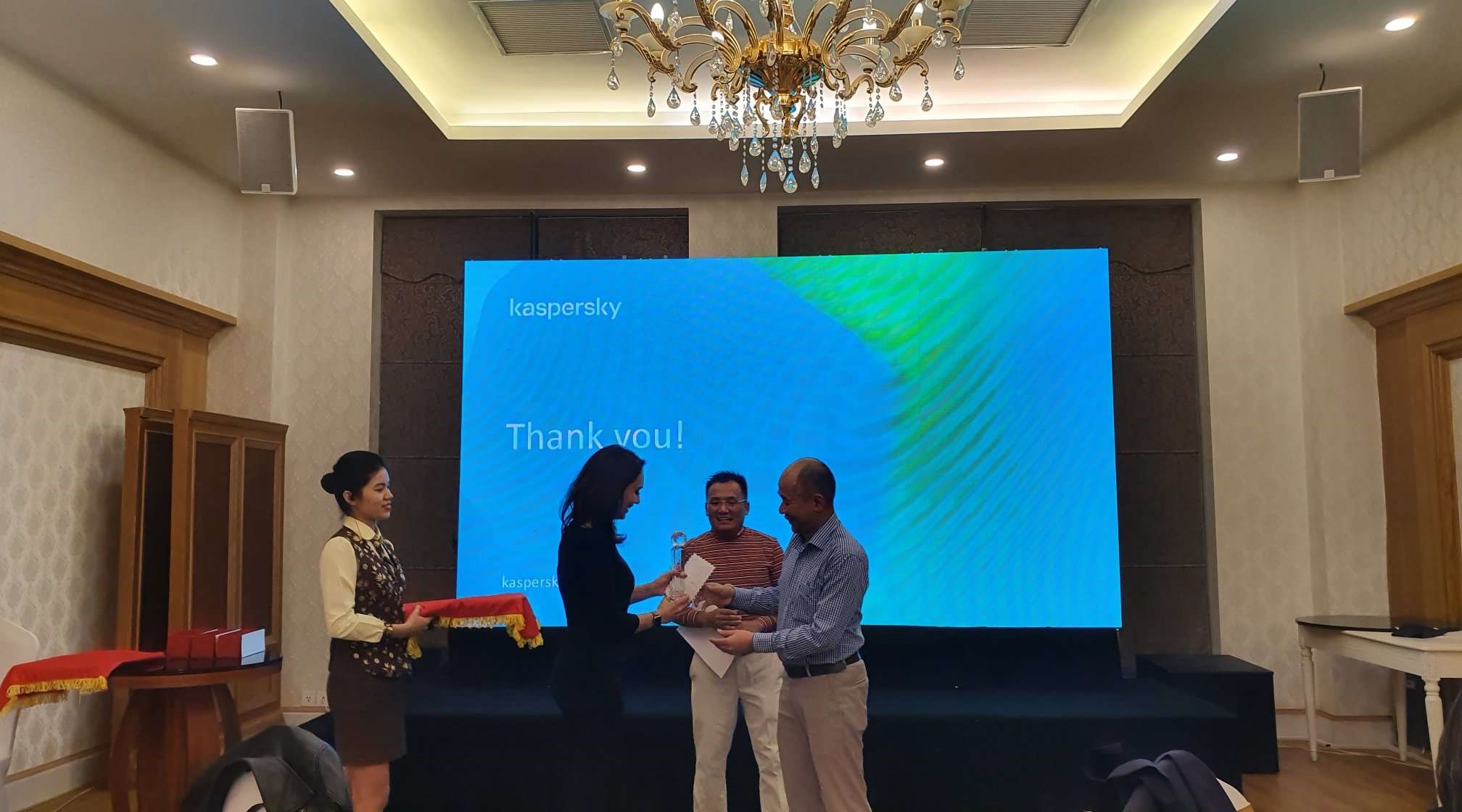 Ms. Naina from Kaspersky is giving trophy to the winners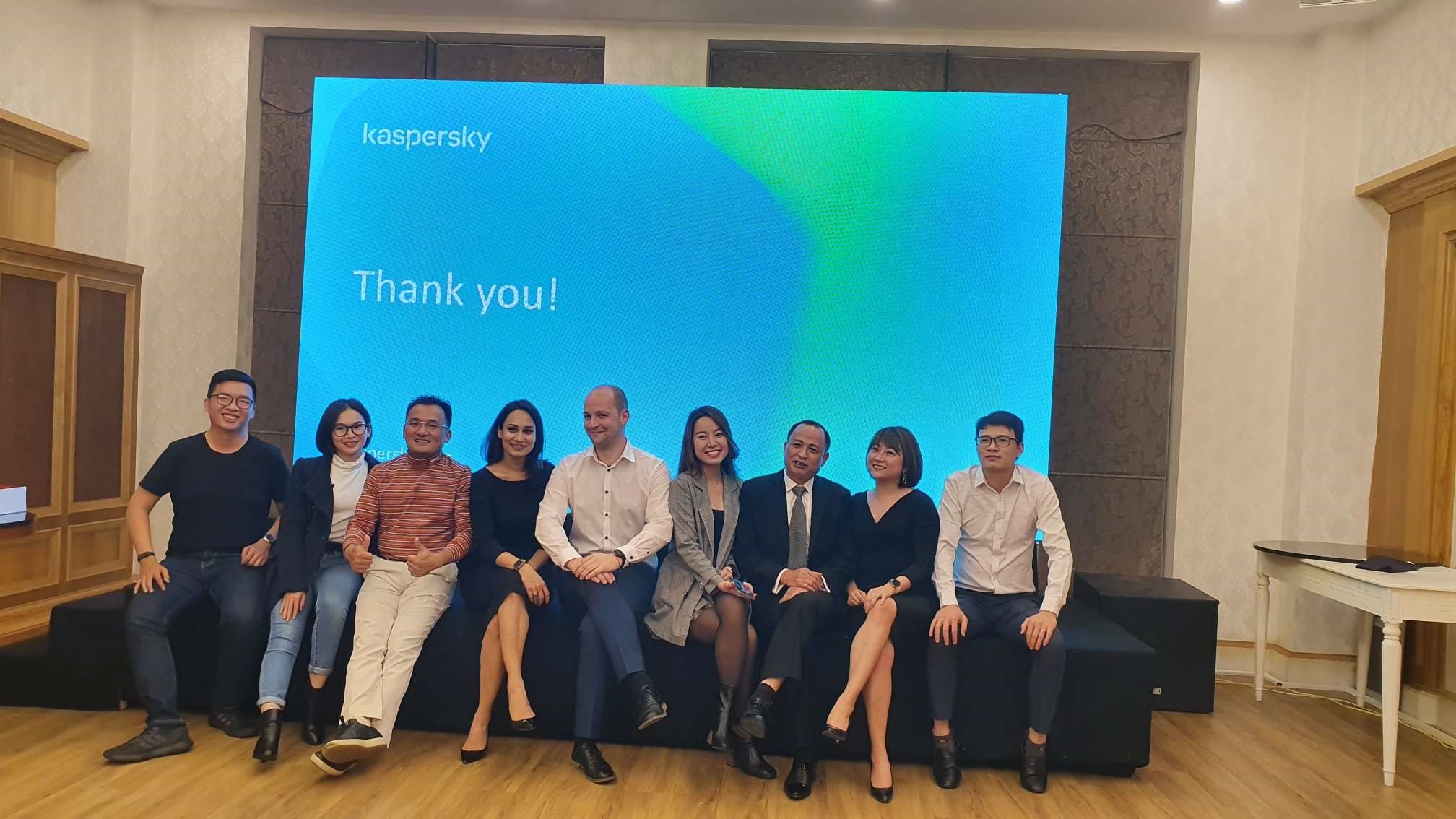 Group Photo