Online Annual General Meeting(AGM) – The Prevailing Trend in Digital transformation
In respect to the current trend of Digital transformation, Annual General Meeting (AGM) has recently been considered as a door to be opening in many countries with its outstanding benefits - particularly but not just only accelerate their business more effectively.
A statement was shared by Shark Tran Anh Vuong, Vice President of Vietnam Young Entrepreneurs Association, that:
"In the era of Industry 4.0, electronic voting has been considered as a preeminent and prevalent method in developed countries which give instant results shown to participants including a full audit trail"
Furthermore, in regard to the global pandemic of COVID-19, the movement to an virtual AGM is also identified as the best option for enterprises during the period of 2020 AGM season as well as in the future.
With the application of technology, the online AGM not only helps to simplify the process and make it run more effective but also received positive feedback from participants. Specificially, this kind of meeting will help to save a significant cost for businesses, such as the fee of renting locations, printing, travel, accommodation, etc. . In addition, online voting also helps to calculate valid and invalid votes automatically and transparently, more accuracy and restrict the common errors of the manual counting of traditional process.
With each personal device connected to the internet, shareholder can pro-active in participating, monitoring, sending feedback and opinions and voting without physical presence.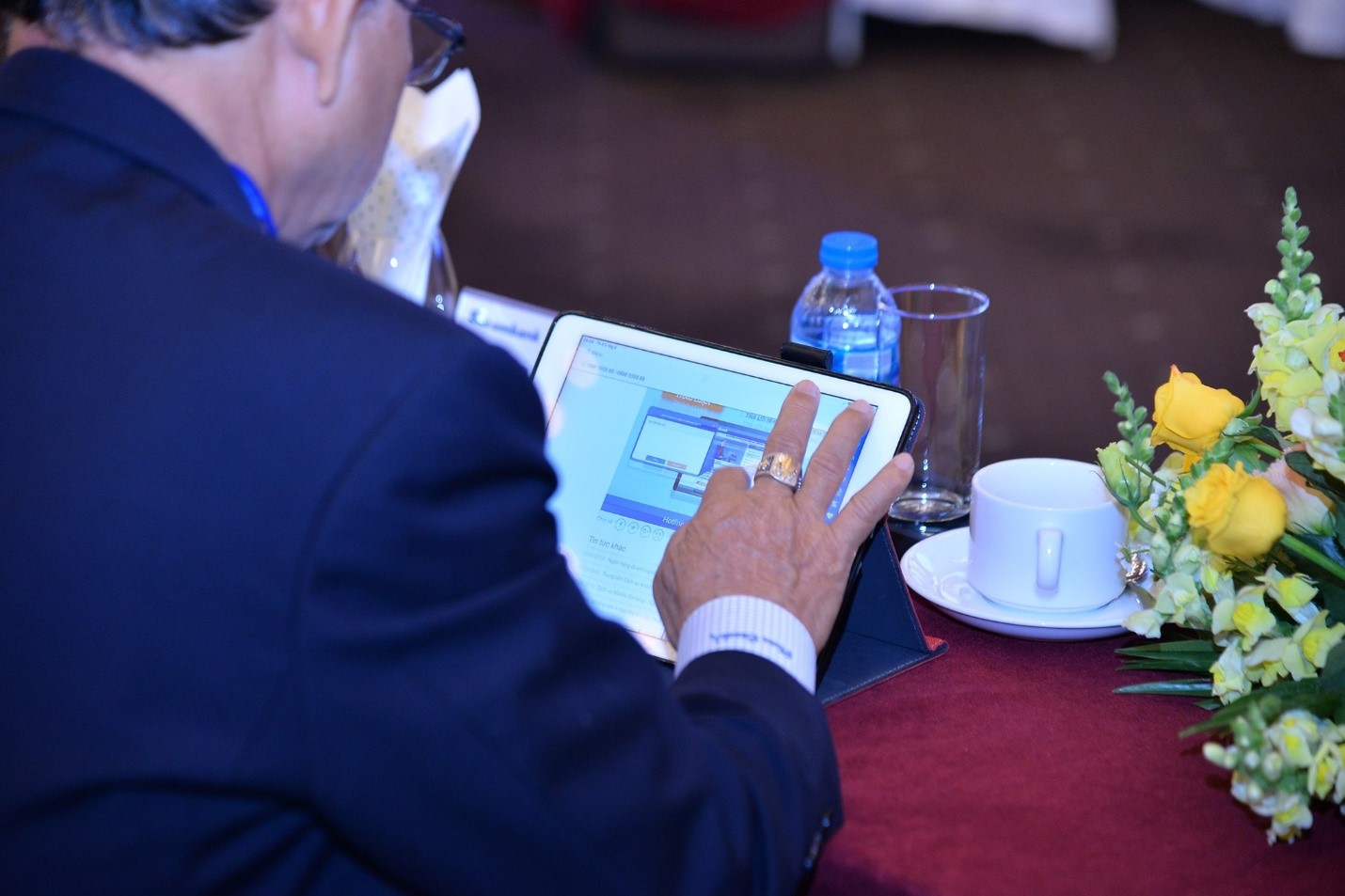 ​A success story of Online AGM operated by Softline and Sacombank
Behind the success of the online shareholder meeting is the effort of whole technical team, they are IT experts from Softline. They worked hard all day and night with Sacombank IT team during 3 weeks to build, complete and deploy the application on Azure platform. This application allows to perform the basic procedures of a traditional shareholder meeting such as registration, authorization, monitoring and tracking attendee number and voting numbers..etc
Softline has consulted and implemented the security system with optimal protection helps to avoid attacks, intruding from outside to secure the conference and make it happened smoothly in 5 consecutive hours.
An important factor contributing to the success of this shareholder meeting is the great support from Microsoft. Being a strategic partner of Microsoft, Softline is prioritized to get supporting directly from Microsoft, helping customers to monitor, control, check and fix problems before and during the meeting, ensure high availability and continuity even when the incident occurs.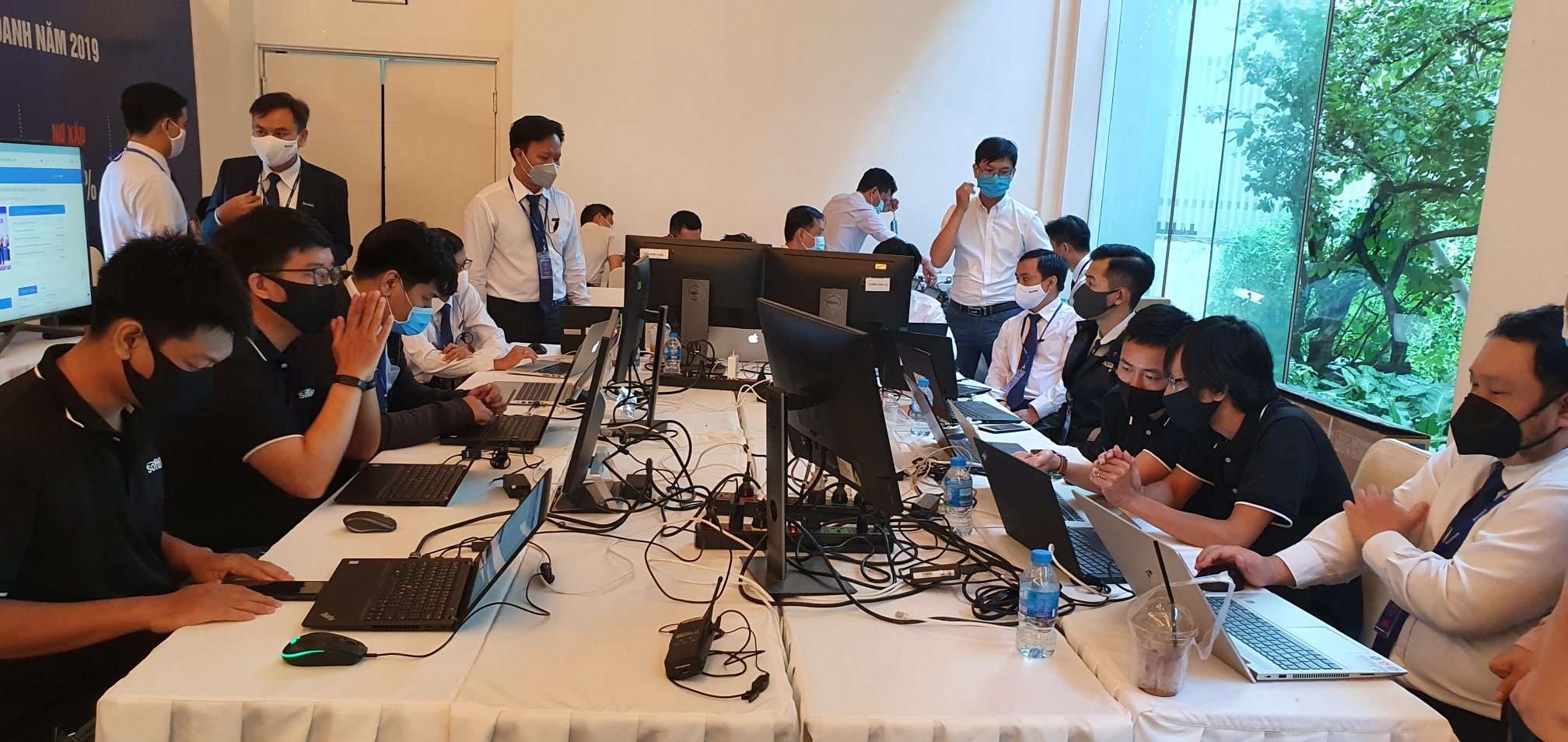 The highlight at 2020 AGM of Sacombank with the technology utilization allowed shareholders attending online and in person be able to up to 70,000 participants with the highhscored stability.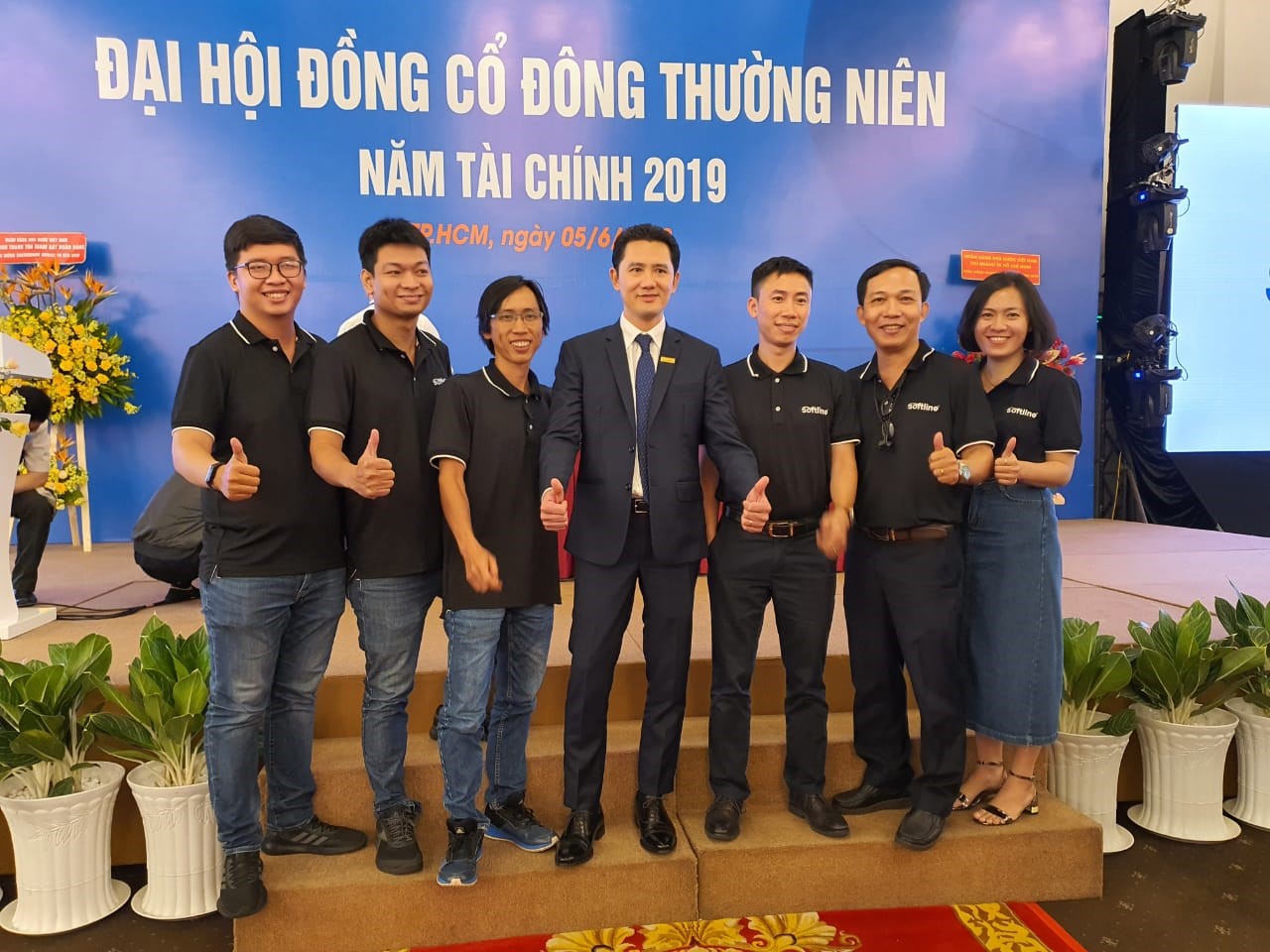 "I highly appreciate the great support from Softline team. You guys are such amazing, extremely professional and having a really good alignment with Sacombank during the period of 3 years. We commit to go with Softline for more projects and hope that being together in order to build Sacombank as a leader bank in the stage of Digital Transformation" – a sharing by Mr Binh – CIO right after AGM 2020.
After the success of Sacombank 2020 online AGM, Softline has been truly recognized and appreciated in competency as well as reputation in IT sector. With the enrichment of experiences and achievements, Softline gradually asserts its position and has been becoming as one of the most reliable IT solution provider in Vietnam.
Contact us:
Website: https://softlinegroup.com.vn
Hotline: (+84 28) 6680 5926 / (+84 28 )6680 5397
Email: info.vn@softlinegroup.com