Understanding that most businesses are facing the challenge of complex cybersecurity threats, in this webinar, Softline would like to introduce a service from Softline specially designed for small and medium businesses, which named Softline Managed Protection – a solution to help businesses quickly detect and respond to cyber threats, user access risks, effectively manage and control the devices accessing the system, and help businesses maximize return on investment with Microsoft 365 Business.
As mentioned in the previous webinar, Mr. Sang Pham - Security Practice Lead, Softline once again highlighted the powerful cloud services and comprehensive security capabilities of Microsoft 365 Business Premium – one of the optimized tools to help protect SMBs against current advanced threats. In particular, the speaker shared how this solution solves the challenges that businesses are facing in hybrid workplaces. Some of its outstanding features are real-time collaboration tools with Microsoft Teams, enhanced protection against complex network attacks, access device management, etc.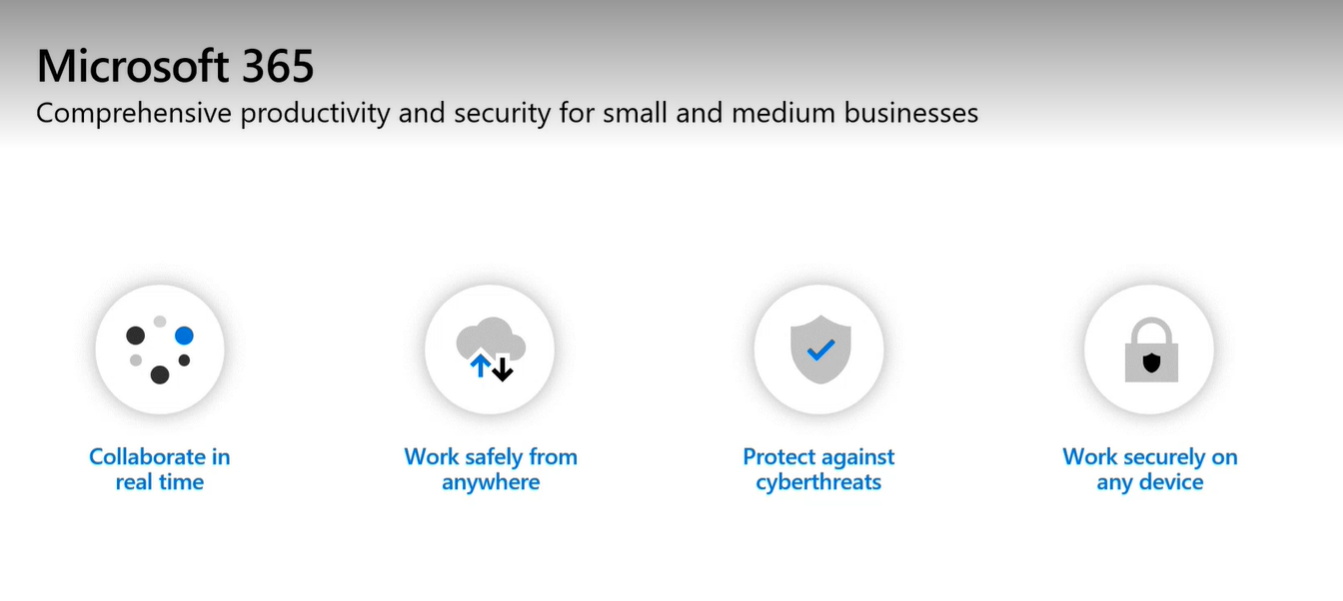 With the practical benefits that Microsoft 365 Business Premium brings, it becomes the preferred choice of most SMB enterprises. However, many factors are required for businesses to successfully deploy Microsoft 365, such as abundant budget, skilled human resources, and support from the right deployment partner. In fact, with limited resources, SMBs often lack monitoring and supervising systems to protect network security and fail to assess the status of the enterprises.
Being aware of these problems, Softline has designed the security service package: Softline Managed Protection – exclusively for SMB customers who have been using Microsoft 365 Business Premium. This service aims to support and monitor customers during the project implementation period, helps businesses optimize investment efficiency with Microsoft 365 solutions and comprehensively protects customer's systems with the support of security experts from Softline.
Based on the needs of each business, Softline has designed 2 different service packages:
Softline Managed Protection Standard: includes basic security service package for businesses that have just moved to remote working and built security systems. This package focuses on user access, device and application management, provides customers with quarterly secure score assessment and unlimited support.
Softline Managed Protection Advanced: includes services of the Standard packages with additional advanced security service for those who work in complex working environments and large-scale businesses. This package focuses on confidential data protection with strict device management policies, archiving & retention, system review and policy optimization.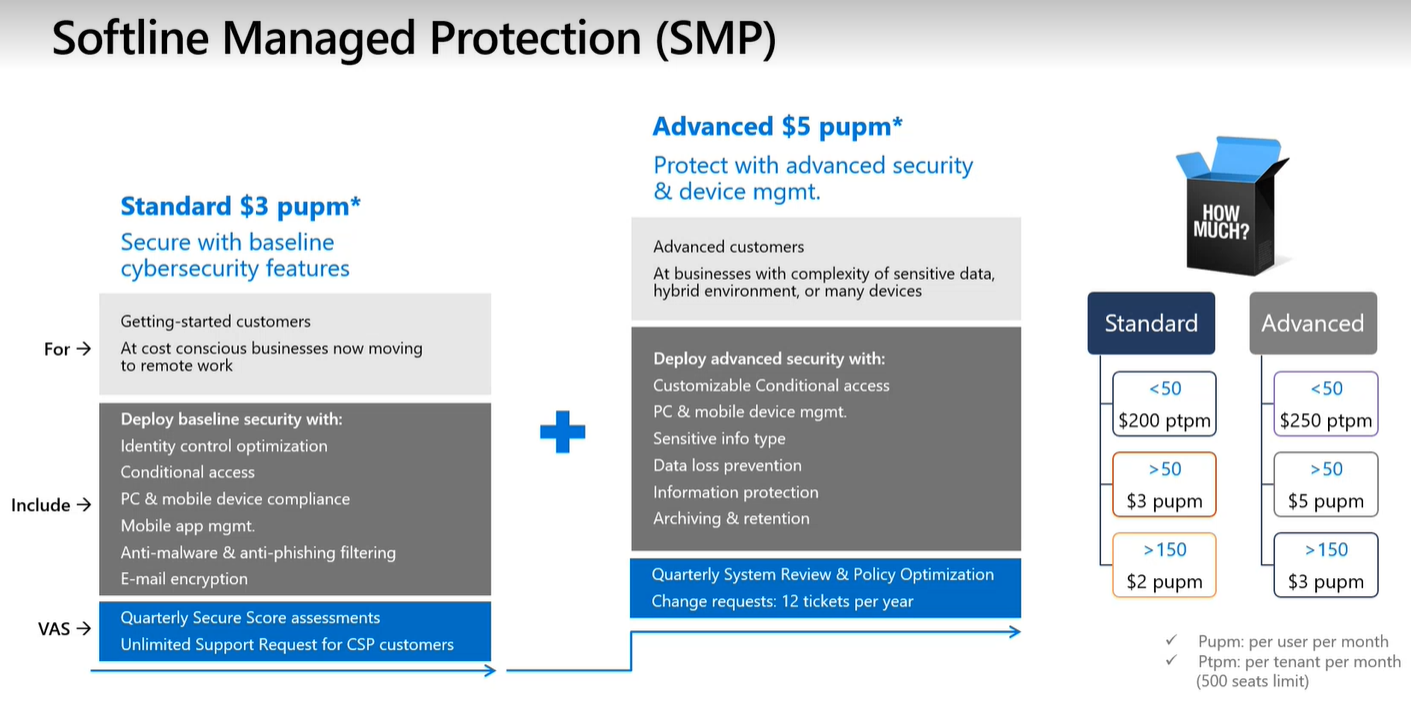 Softline Managed Protection's Deployment Journey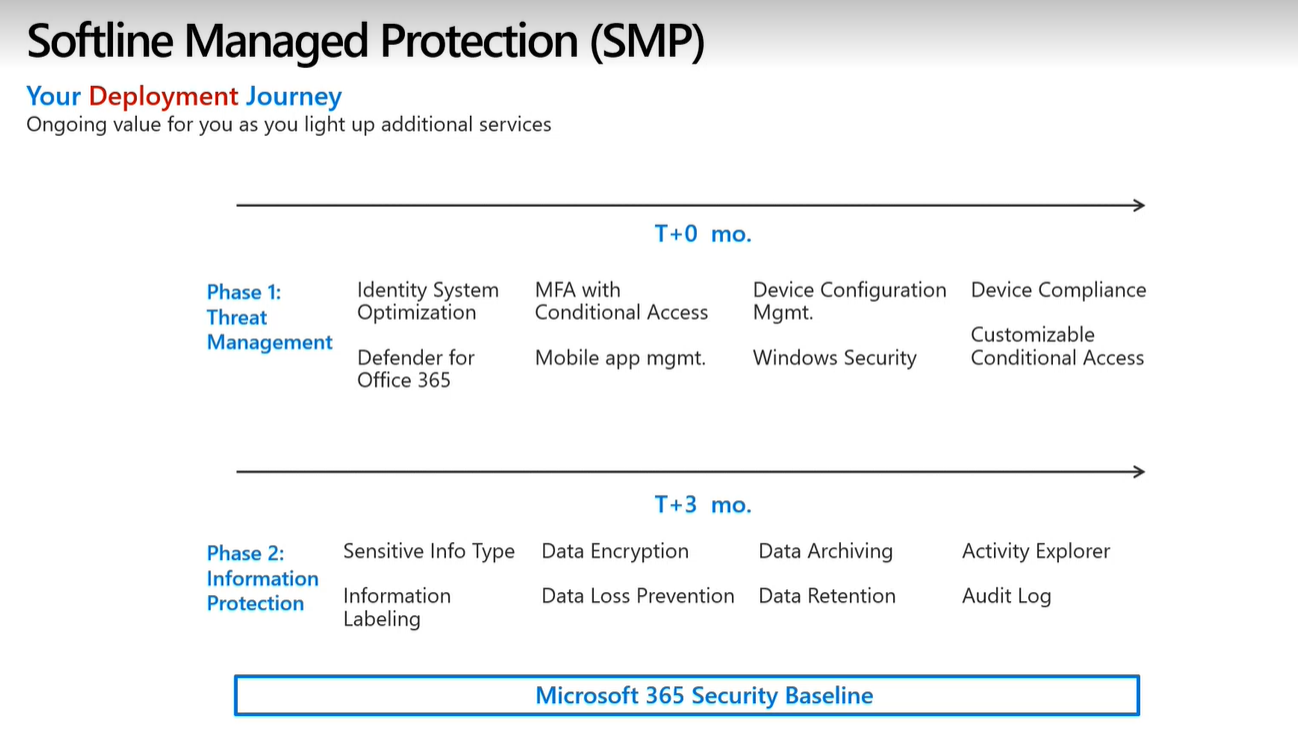 Softline Managed Protection's Protection Journey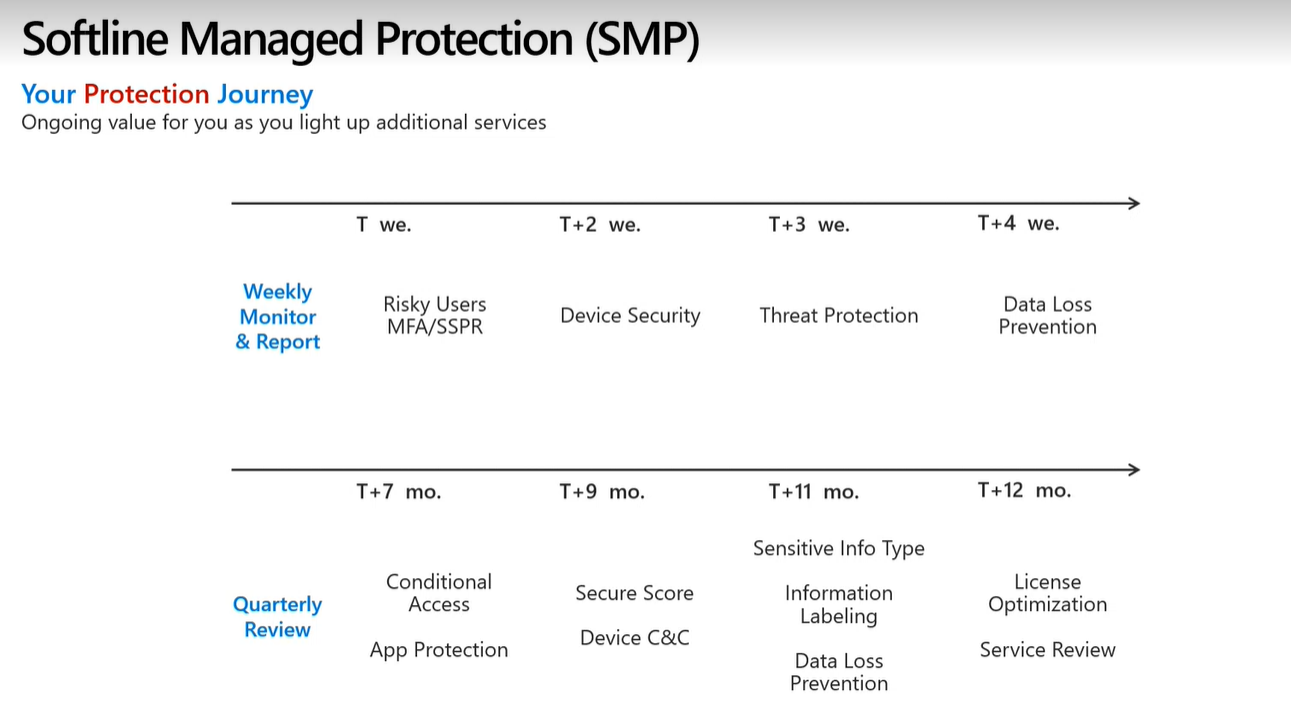 To deploy SMP successfully for our customers, Softline has applied technology from Microsoft called Microsoft 365 Lighthouse – the unified portal that helps Softline secure and manage devices, data, and users at scale for our SMBs customers from one place, empowers Softline to quickly identify and act on threats, anomalous sign-in, and device compliance alerts. With Microsoft 365 Lighthouse you can proactively manage risk by frequently monitoring customer tenants in a consistent way.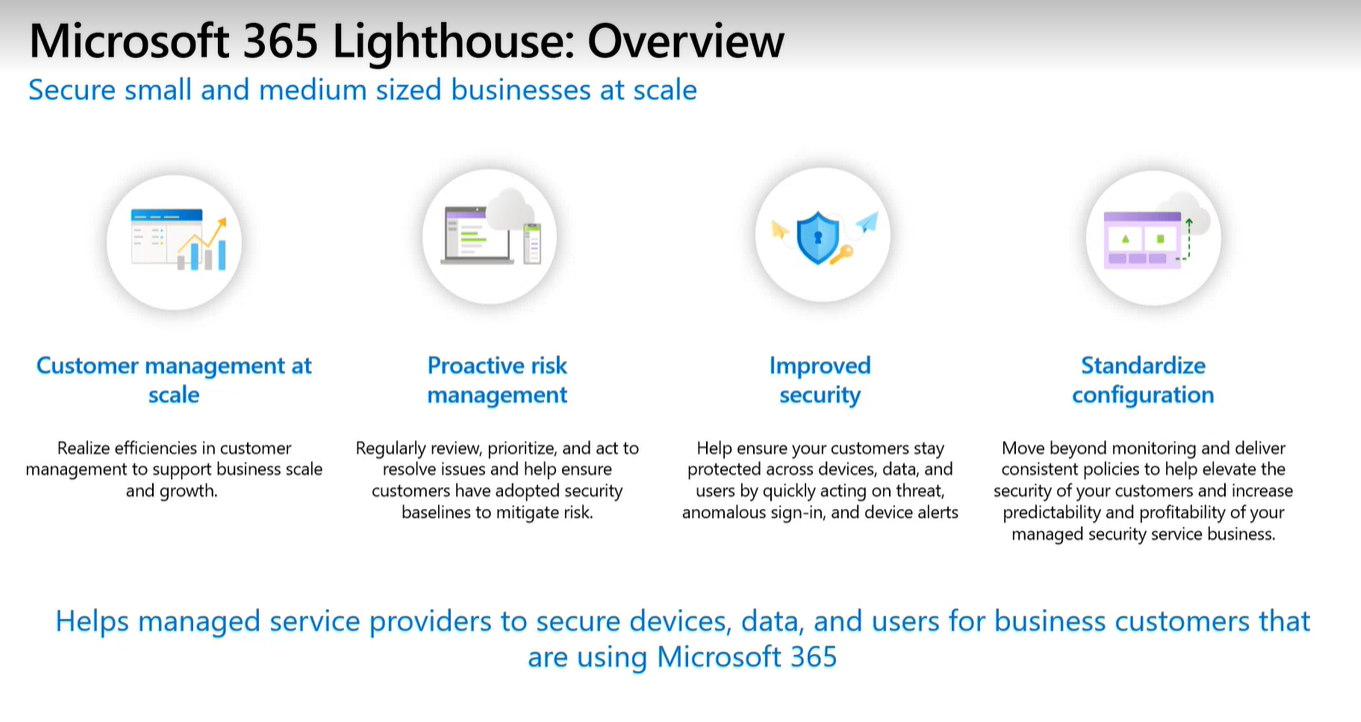 Taking advantage of this opportunity to optimize your investment with a full service package: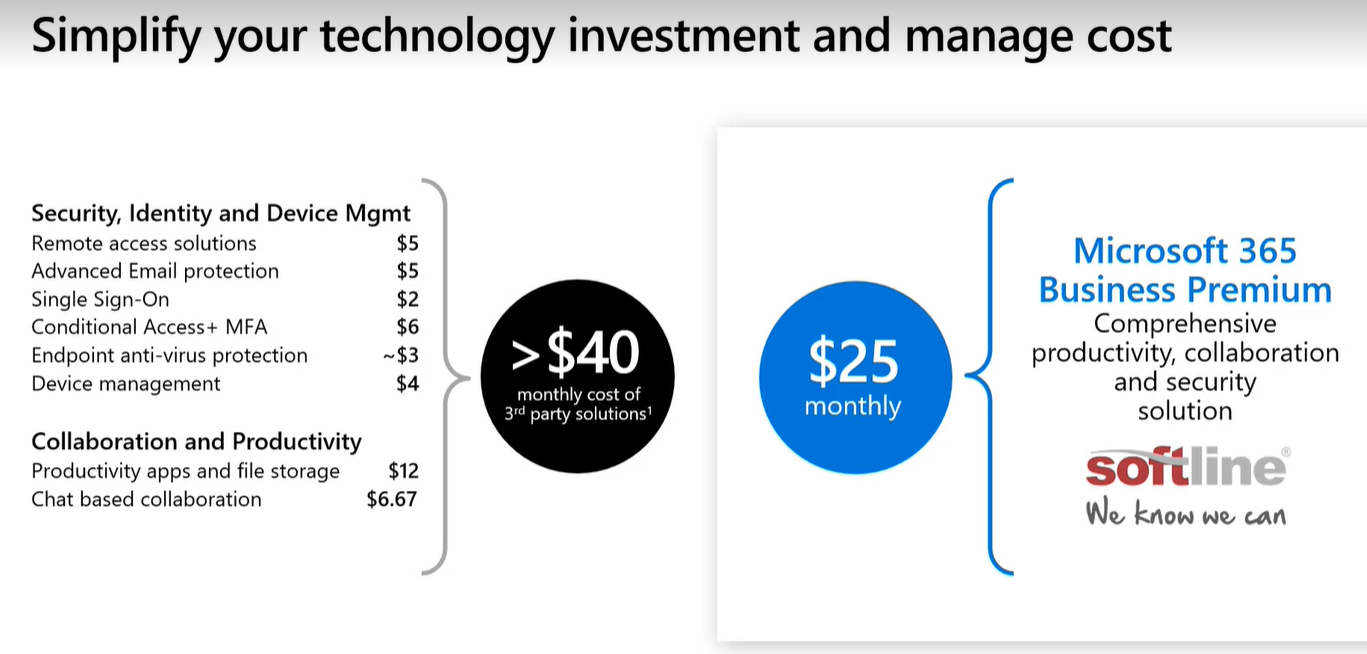 With 30 years of experience in providing IT solutions to global businesses and achieving a series of advanced certifications in security such as: "Threat Protection advanced specialization"; "Microsoft Identity and Access Management advanced specialization"; "Microsoft Information Protection and Governance advanced specialization", Softline is confident to bring the comprehensive security service and the most advanced solutions, helping the customer improve their security systems and successfully transform digitally.
Contact Softline to get the webinar document and detailed support!
Contact Information
T: (+84 28) 6680 5926/ (+84 24) 625 37348