This is a very special webinar that provides your business with updated and useful information about the latest technology, specifically the most outstanding feature of Microsoft 365 in 2021. Thanks to the 90-minute sharing and direct interaction with the speaker, all the guests had the opportunity to explore the details of Microsoft Teams innovations and learn about the new employee experience platform – Microsoft VIVA.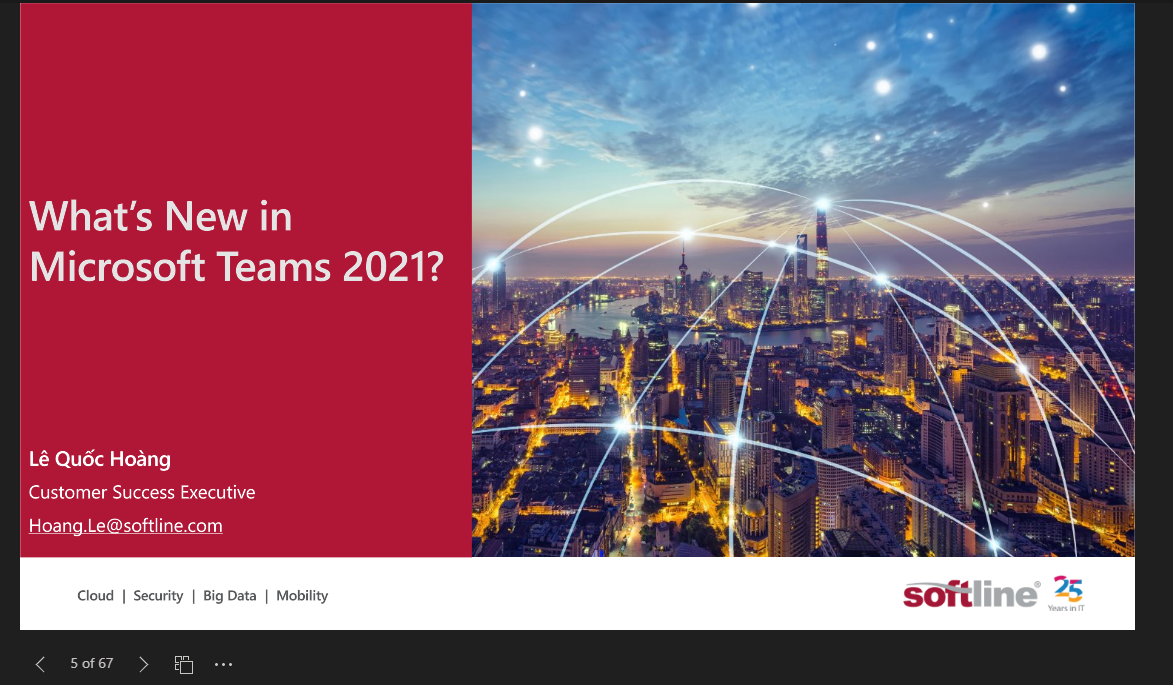 Since the outbreak of the COVID-19 pandemic, remote work has become mandatory and the need for online meetings is getting increasingly complex. To accompany businesses and improve user experience in this digital journey, Microsoft has constantly updated new versions of Microsoft 365 with improved features in the online meeting platform – Microsoft Teams. As a center for communication and collaboration between teams, integrating hundreds of other working applications, creating a seamless and efficient space for businesses, Teams has been a strategic Microsoft 365 product and contains many potentials that Microsoft is focusing on unlocking in the future.
These are some outstanding Teams feature shared from the webinar:
See more faces with Large Gallery: Large gallery view is available when at least ten people have their cameras turned on. When more than 49 participants join a Teams meeting, see them all in a gallery with pages.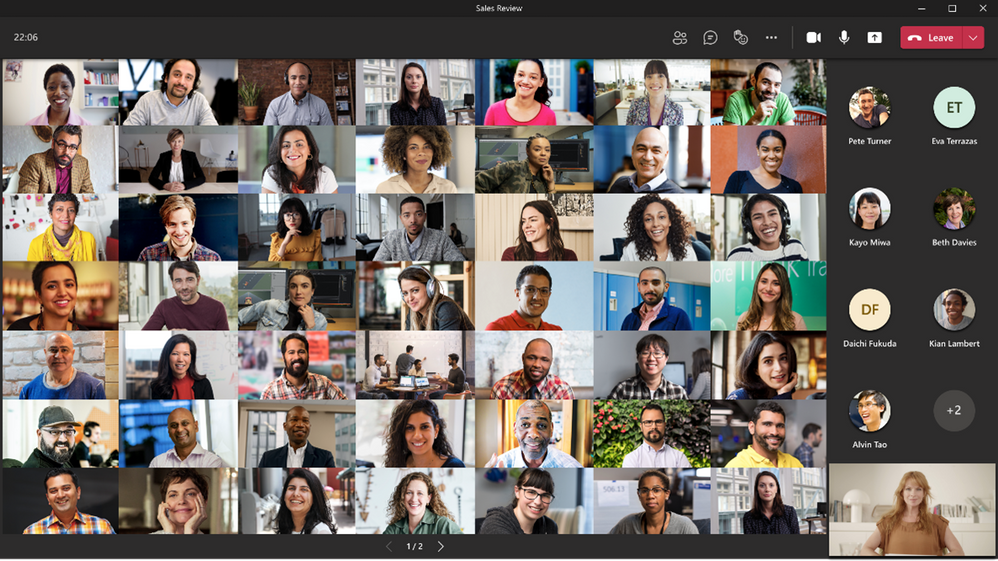 A virtual shared space for meeting: In an attempt to make remote meetings less awkward, Microsoft has added a shared virtual background concept to Teams. Together Mode is one of the handy new Teams features that are aiming to help remote workers and even kids and schools overcome the intense distancing and difficulties of prolonged isolation.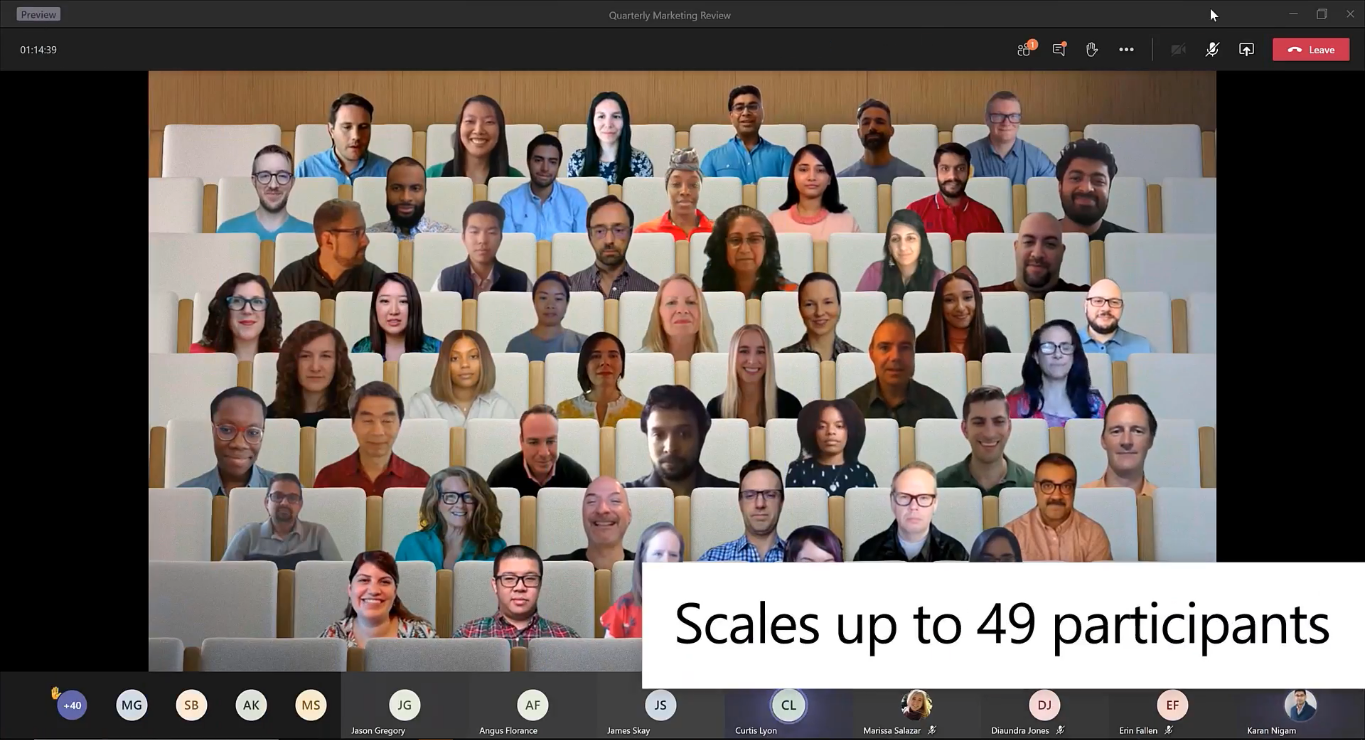 Reduce background noise in meetings: When your mic is turned on in a Teams meeting or call, background noise around you - shuffling papers, slamming doors, barking dogs, and so on – can distract others. Teams offers three levels of noise suppression for the Teams desktop app to help keep meeting participants focused.
Collaborate on a whiteboard: Whiteboard integration in Microsoft Teams meetings is powered by the Whiteboard web app, which lets Teams meeting participants draw, sketch, and write together on a shared digital canvas. Users can share a whiteboard to make it available to all participants in a Teams meeting.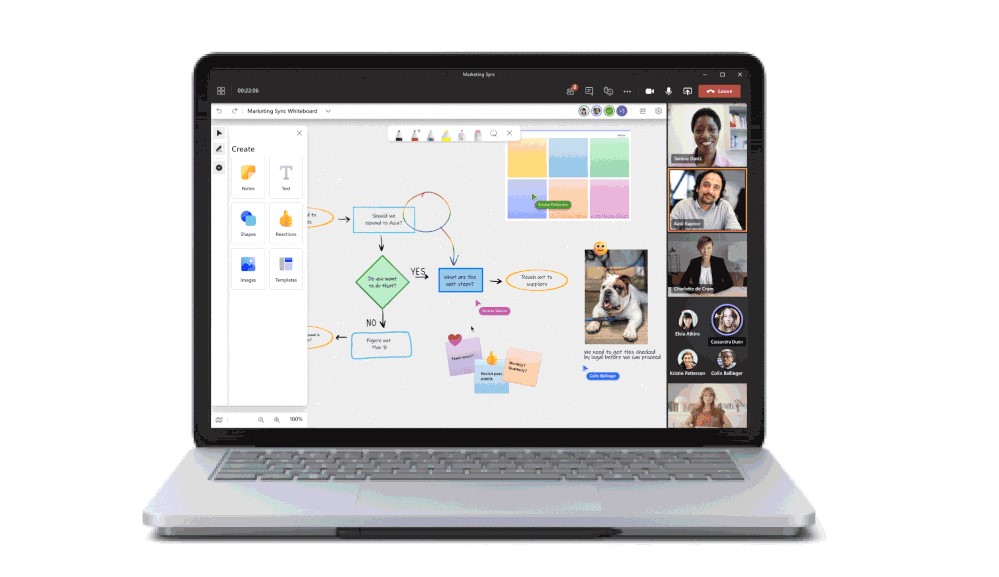 Save time with AI-generated meeting transcripts: During any Teams meeting, you can start a live transcription of the proceedings. The text appears alongside the meeting video or audio in real time, including the speaker's name (unless they chose to hide it) and a time stamp.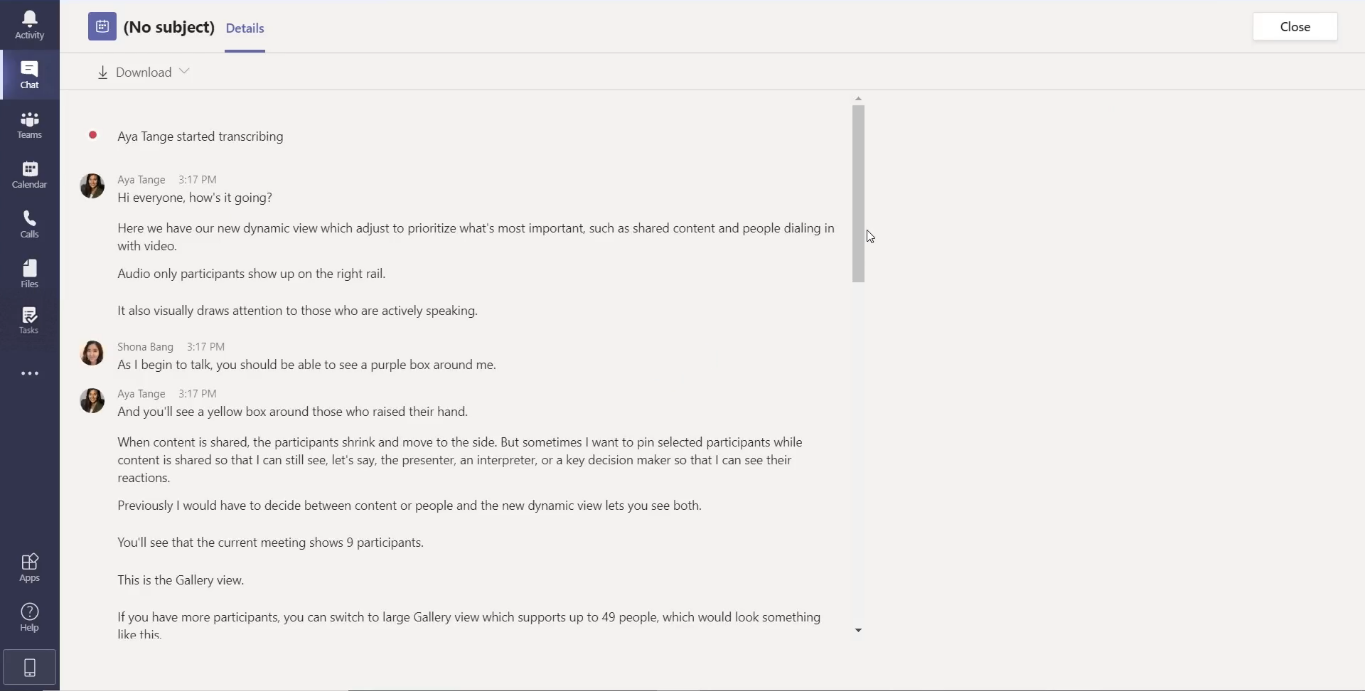 And in this event, Softline once again introduced Microsoft's new product, which is Microsoft VIVA – an employee experience platform which integrates communications, knowledge, learning, resources, and insights in the flow of work. Powered by Microsoft 365 and experienced through Microsoft Teams, VIVA fosters a culture that empowers people and teams to be at their best from anywhere. Learn more details about the Microsoft VIVA from the previous Softline's webinar.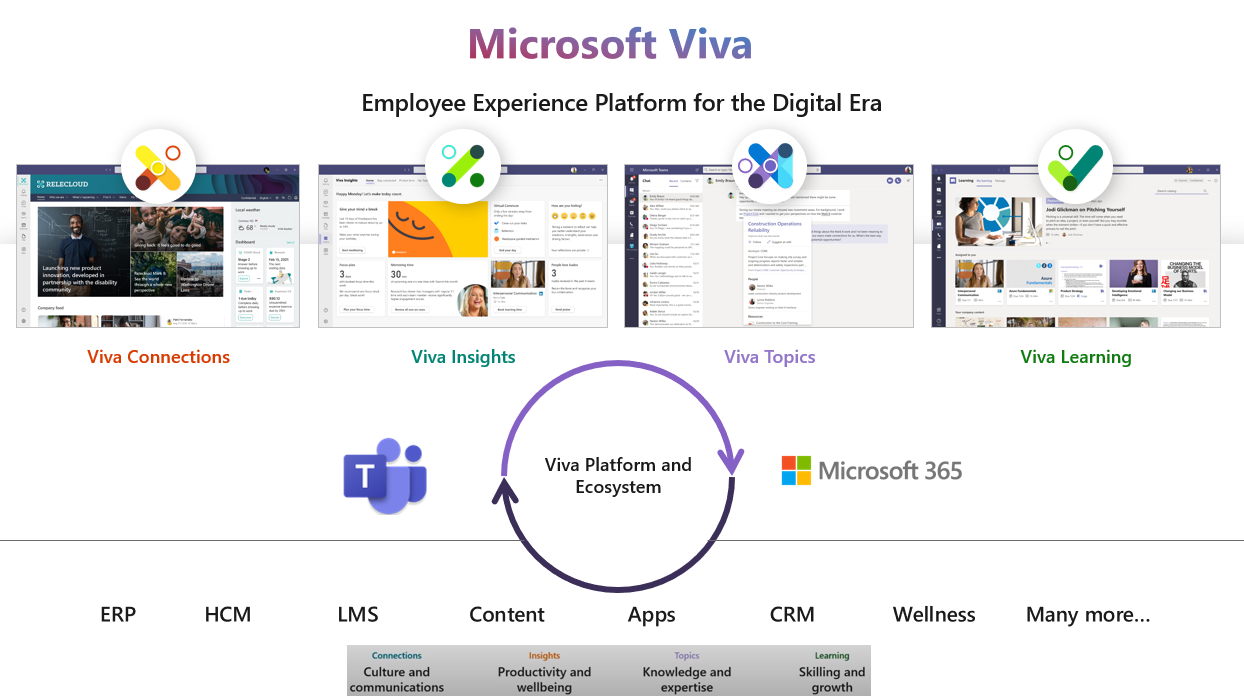 Those are some of the highlights from the webinar "Microsoft 365 and highlighted improvements in 2021". Softline hopes that this event can help businesses find suitable and modern solutions that promote employee collaboration and help businesses achieve optimal performance at anytime.
To receive the full recording and get the detailed document related to the webinar, please contact Softline at the below address!
Contact Information
E: info.vn@softlinegroup.com
T: (+84 28) 6680 5926 / (+84 24) 625 37348